Published on January 7, 2021


82% of GrassrootsHealth participants have an Omega-3 Index level below the recommended 8%
Healthy Omega-3 levels have been associated with heart health, a longer life, brain health, breast cancer, reduced inflammation, and even an improved immune response to viral infection. Unfortunately, due to the Western diet, a majority of the population has omega-3 levels that are below what is recommended for health. What can you do to make sure you are getting enough?
How is omega-3 status measured?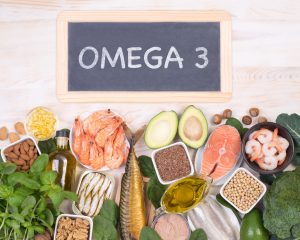 First, it is important to understand how omega-3 levels are measured in the body. In order to combine and compare data from multiple studies that used different omega-3 measurements to evaluate its status, a study by Stark et al. considered multiple sample types (e.g., plasma, serum, whole blood, red blood cells, etc.) and different fatty acid measurements (e.g., EPA+DHA+DPA) that have been used to determine the overall omega-3 status around the globe. Since the use of different metrics makes combining and comparing data from multiple studies difficult, the authors weighted the benefits of each and concluded, "In order to compare the omega-3 polyunsaturated fatty acid (PUFA) status across the globe, EPA+DHA in erythrocytes [the Omega-3 Index] was selected over other omega-3 PUFA blood biomarkers, as it has been well defined in the literature previously."
This identified the Omega-3 Index as their biomarker of choice for defining omega-3 status. It is a measurement of the amount of EPA and DHA in red blood cell (RBC) membranes, and it reflects long-term (about four months) intake of EPA and DHA from food and supplements.
What is your Omega-3 Index level?
The optimal range for the Omega-3 Index is suggested to be 8% or more. Less than 4% is undesirable, and 4-8% is in the intermediate risk zone. The majority of the US and Canadian populations are around 4%, while Japanese are typically above 8% due to the amount of fresh fish in their daily diet.
Since mid-2017, GrassrootsHealth has offered a home blood spot test for the Omega-3 Index.  Among the 2,777 participants who had tested their Omega-3 Index as of July 2020, the average index was 5.7%. Almost one-fifth (18%) of participants had an Omega-3 Index of 8% or higher; 27% had an index between 6.0% and 7.9%, 45% had an index between 4.0% and 5.9%, and 10% had an index less than 4%.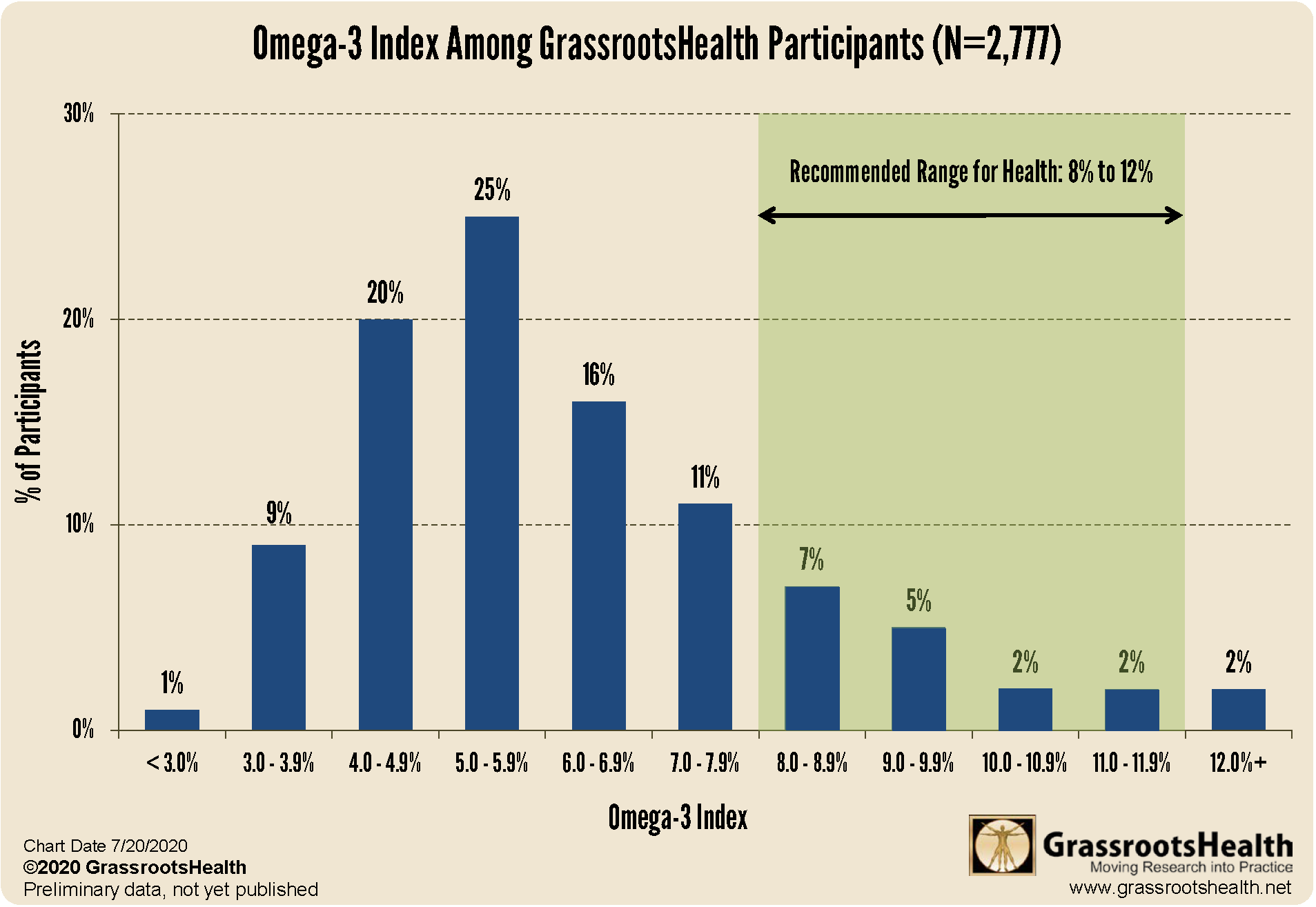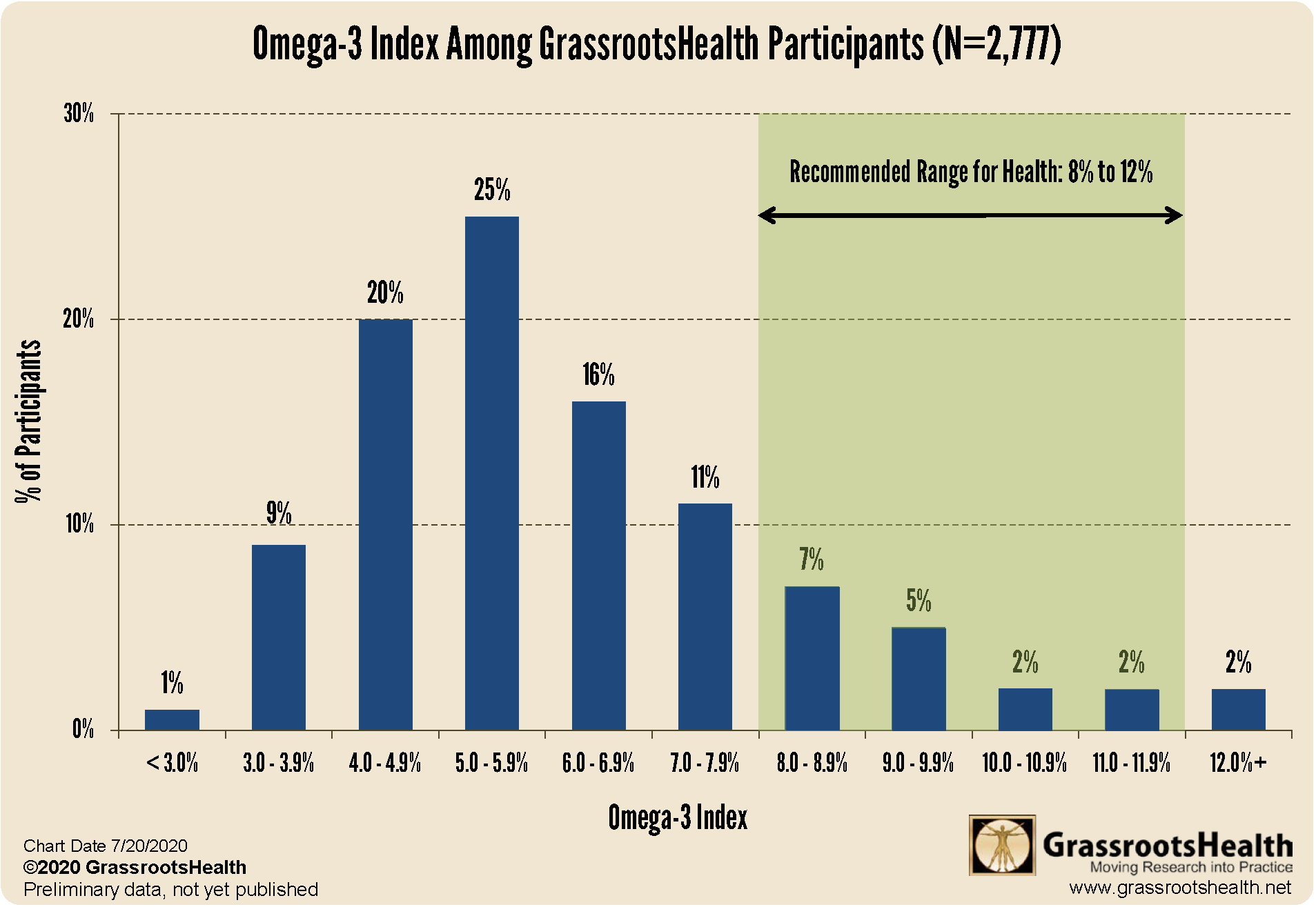 Additionally, among those who completed two or more tests, 71% of those with an Omega-3 Index less than 8% increased their index after their first test. This indicates that when individuals are provided with information about their health, they are empowered to make changes and to take charge of their own health.
How can you improve your Omega-3 Index?
After you test and receive your Omega-3 Index results, we encourage you to use the Omega-3 Calculator to determine an estimated amount of how much more EPA+DHA you will need to reach 8% (or other desired goal). EPA+DHA is found in fish and many omega-3 supplements, but be sure you check how much EPA+DHA is in the specific types of fish you eat and the omega-3 supplements you take to determine how much of each you may need to consume.
While studies have shown that it is possible to achieve a higher Omega-3 Index through diet alone, it may be difficult to reach the recommended level of 8% or higher without supplementation.
How do you know if your changes are helping?
Make a change, then test again! Experts agree it takes at least 3-4 months for the change in blood levels to normalize after a change in intake/routine. Depending on how drastic a change you are trying to achieve, re-testing in 3-6 months is suggested. It may take a few test cycles to get your omega-3 (and D) regimen where you want it, and measurement is key.
Are You Getting Enough Omega-3s?
The Omega-3 Index is the key measurement to determine your level of omega-3 fatty acids in the body. Along with the Omega-6:Omega-3 Ratio and the AA:EPA Ratio tests, you can get a clear picture of your omega fatty acid status. Are you getting enough omega-3s to support your healthy immune and inflammatory response? Test to find out!
By joining the GrassrootsHealth projects, you are not only contributing valuable information to our study, but you are also gaining knowledge about how you could improve your own health through measuring and tracking your nutrient status, and educating yourself on how to improve it. Do you know what your status of vitamin D, omega-3s, and other essential nutrients is? Could your levels be improved? Test now to find out!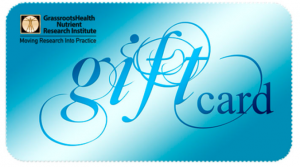 We now have a NEW GIFTING SERVICE that allows you to quickly send 'Gift Cards' to friends, family and coworkers who you consider might need immediate access to testing, and to Claim the Joy of Your Health TODAY. Give the gift today!
What does the Research Say about Vitamin D & COVID-19?
It's TIME to start saving lives! If you can help PREVENT the majority of the death, it's time! What's it costing you/us not to take action NOW?
There is much published research that supports a clear link between vitamin D and COVID-19 showing that higher vitamin D levels are related to: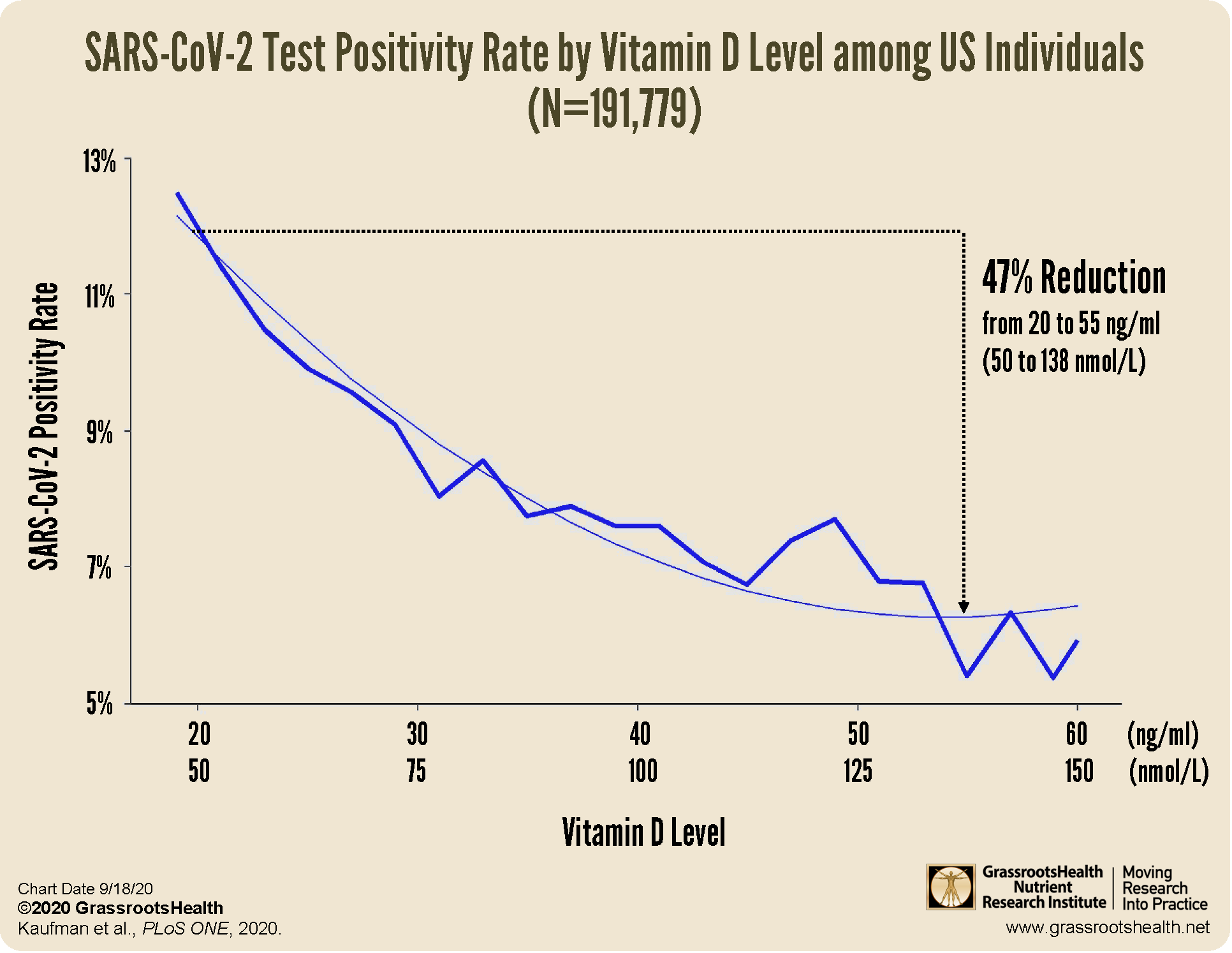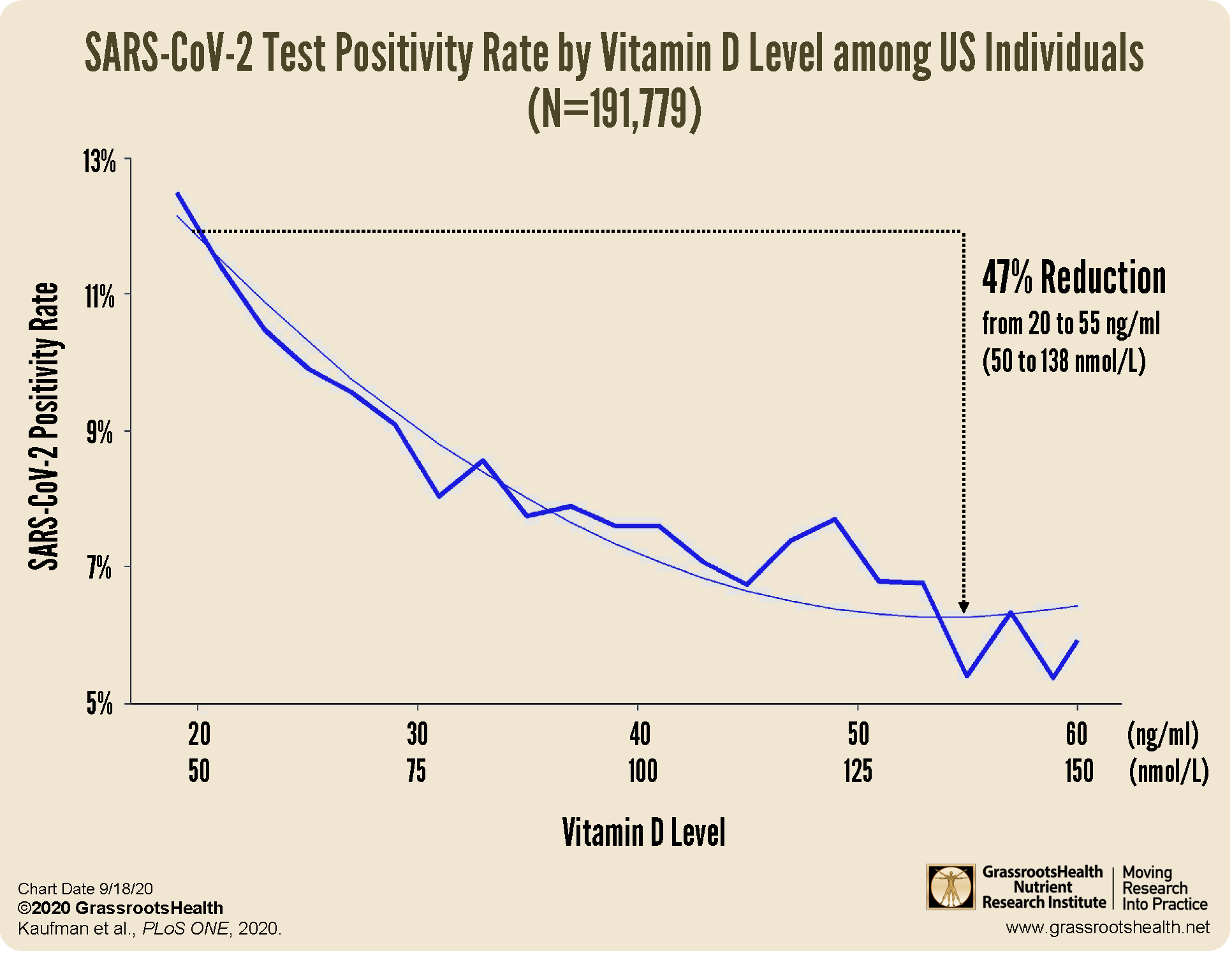 a decreased risk of testing positive for COVID-19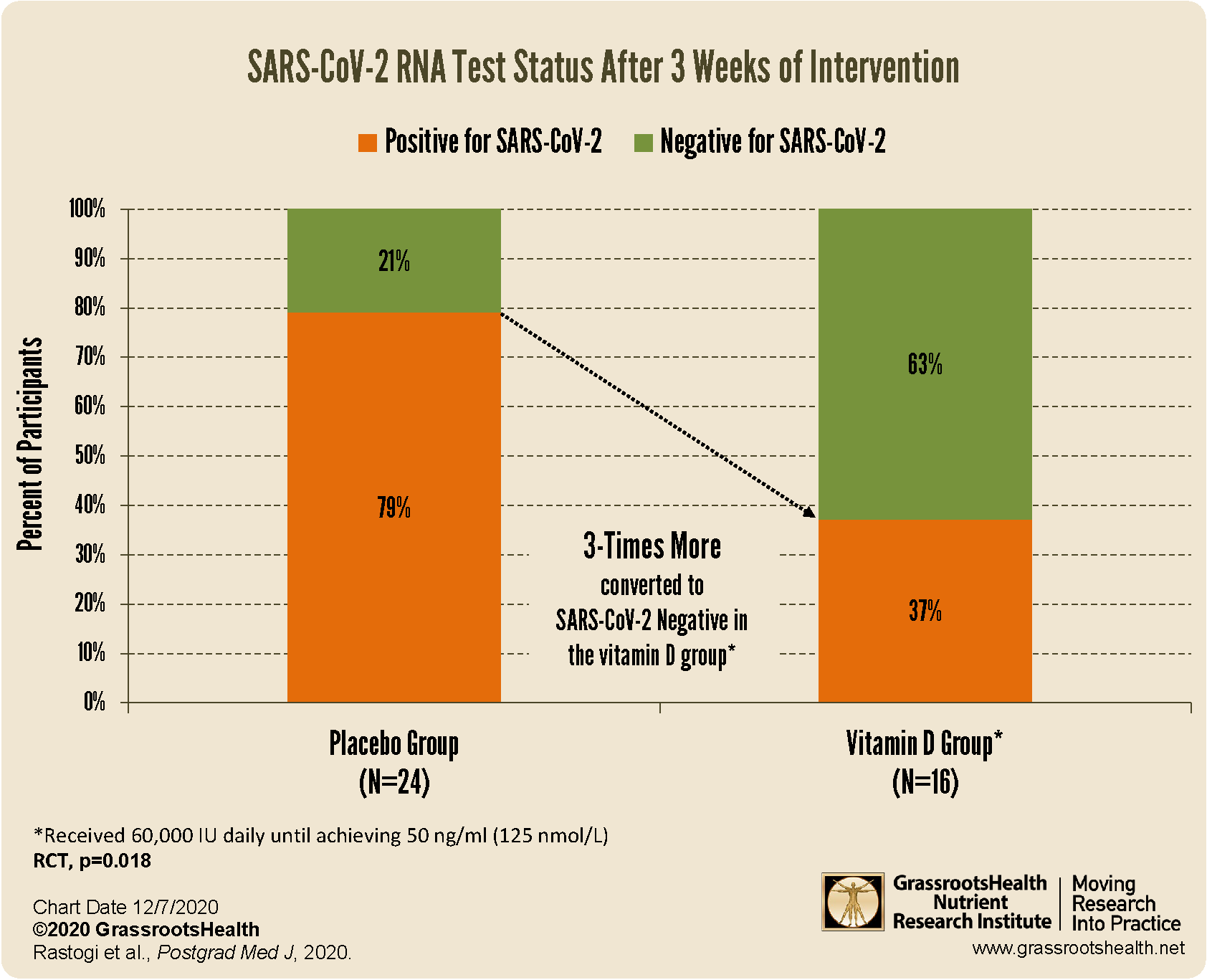 increased viral SARS-CoV-2 RNA clearance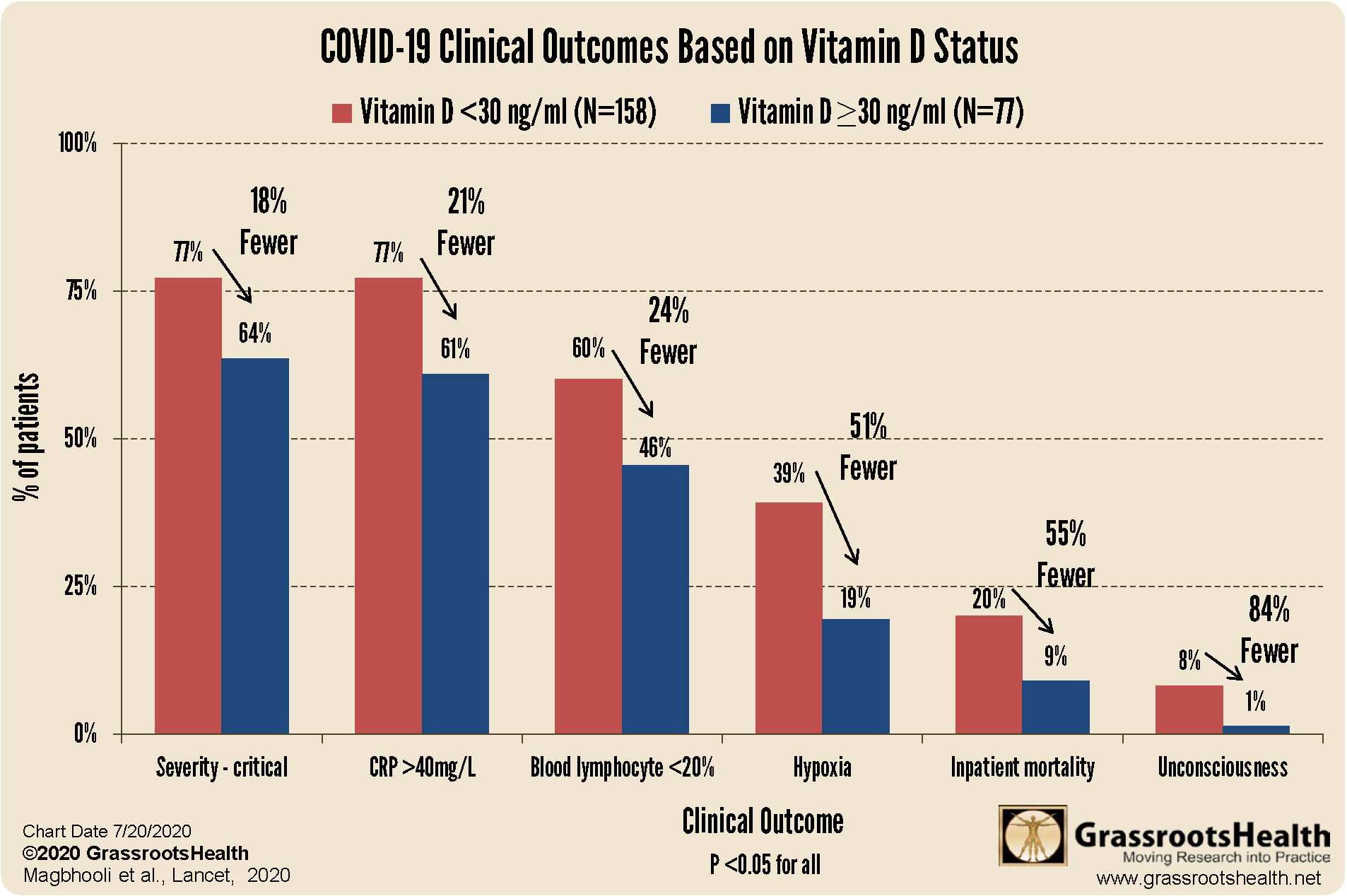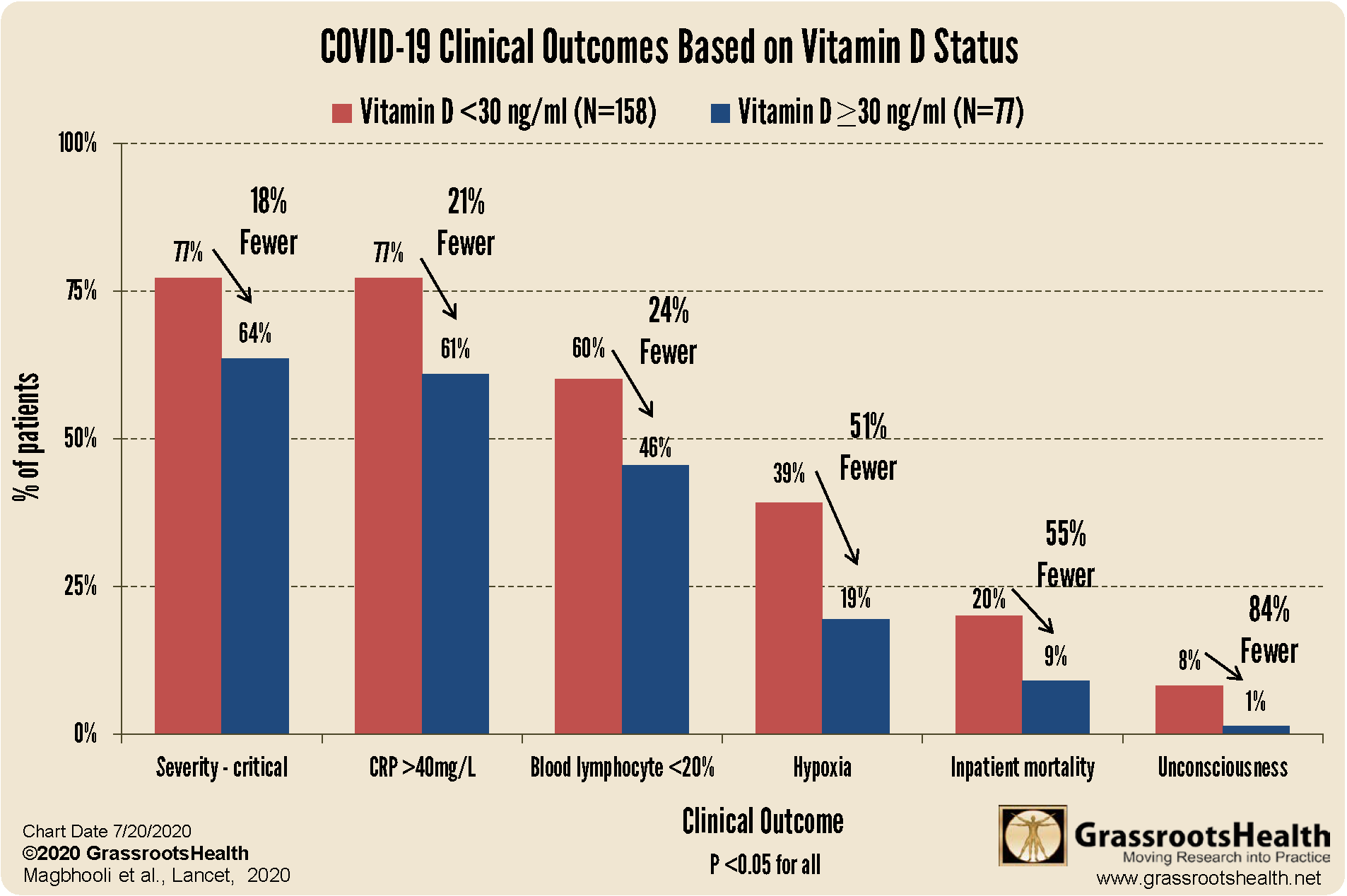 better clinical outcomes among patients with COVID-19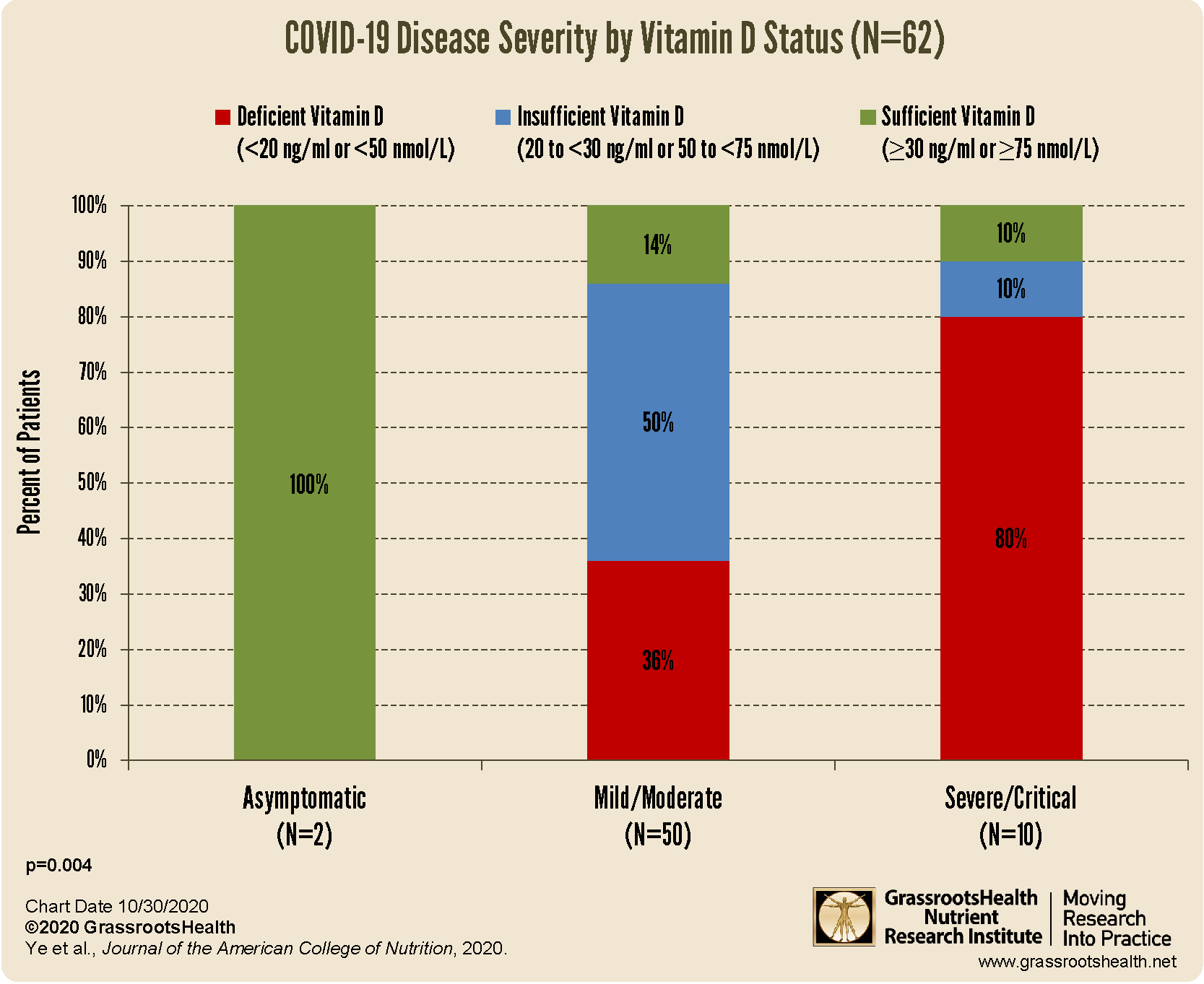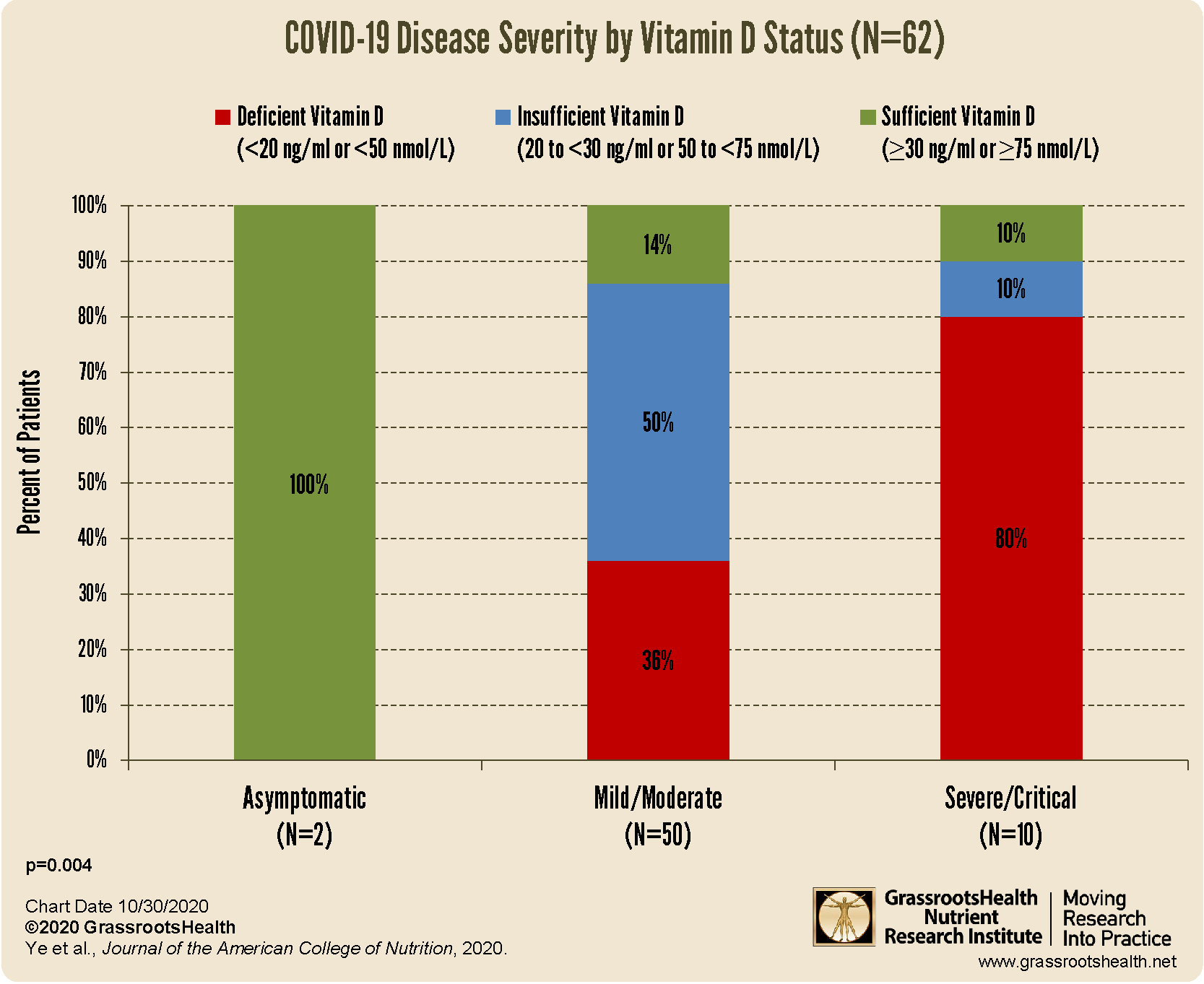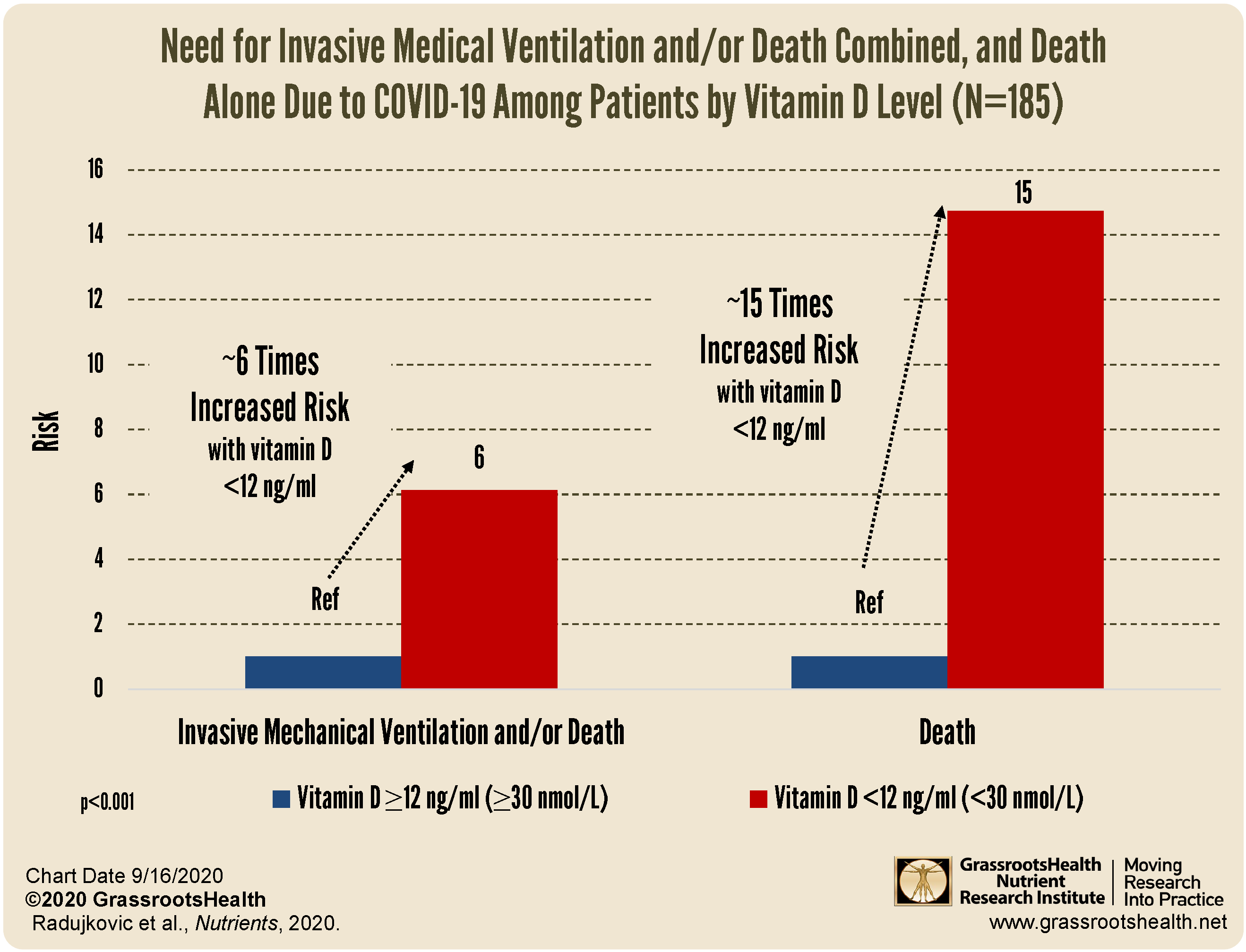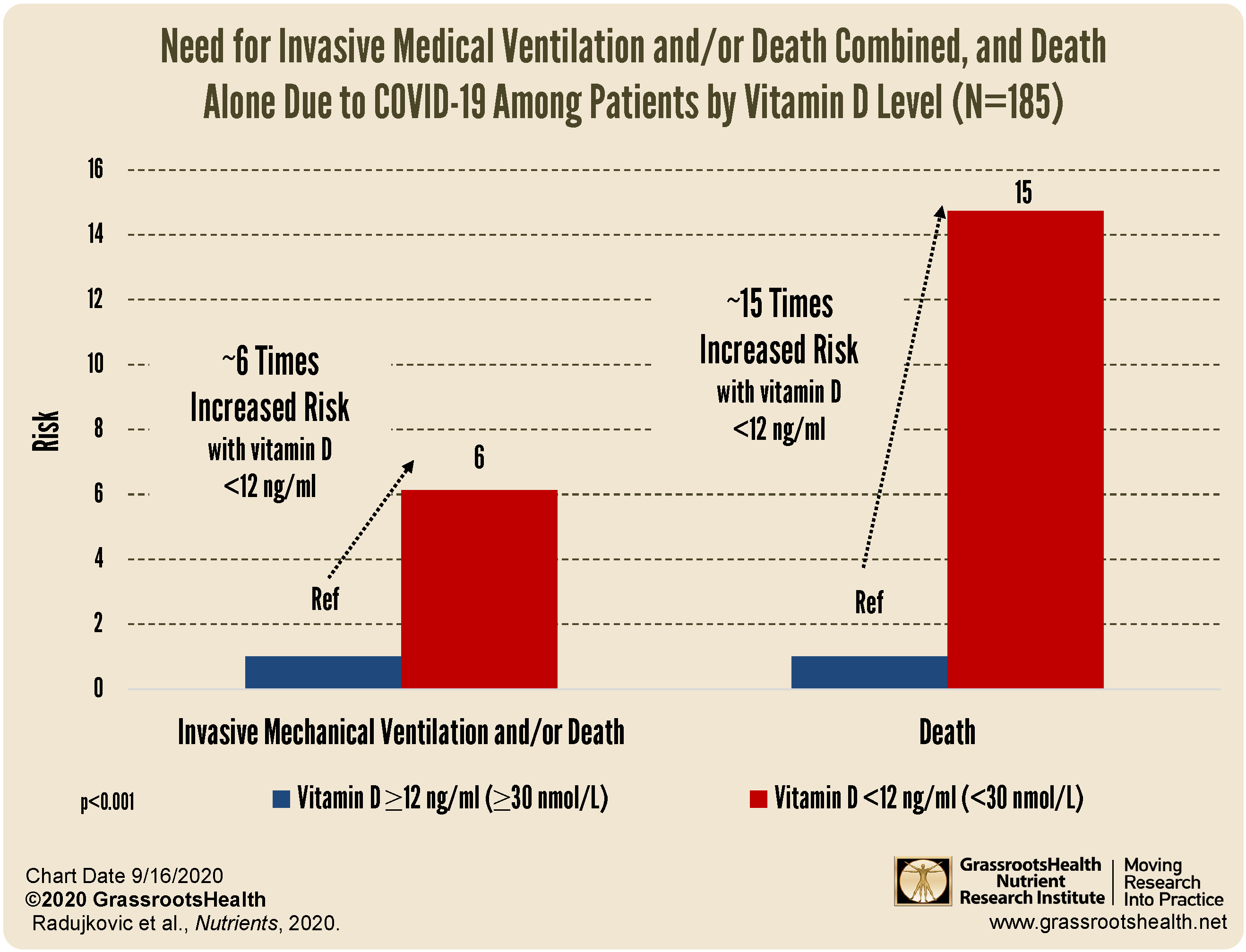 decreased risk of death due to COVID-19
Be sure to educate yourself on the benefits and importance of vitamin D for immune health, and take steps to ensure you and your loved ones are getting enough.
You can review all of the COVID-19 and immune health information we have shared on this page.
How Can You Use this Information for YOUR Health?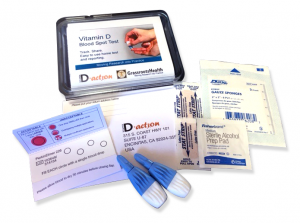 Having and maintaining healthy vitamin D and other nutrient levels can help improve your health now and for your future. Measuring is the only way to make sure you are getting enough!
STEP 1 Order your at-home blood spot test kit to measure vitamin D and other nutrients of concern to you, such as omega-3s, magnesium, essential and toxic elements (zinc, copper, selenium, lead, cadmium, mercury); include hsCRP as a marker of inflammation or HbA1c for blood sugar health
STEP 2 Answer the online questionnaire as part of the GrassrootsHealth study
STEP 3 Using our educational materials and tools (such as our dose calculators), assess your results to determine if you are in your desired target range or if actions should be taken to get there
STEP 4 After 3-6 months of implementing your changes, re-test to see if you have achieved your target level(s)