Published on December 28, 2022

Happy New Year! As we welcome 2023, let's review the blogs with the most hits in 2022…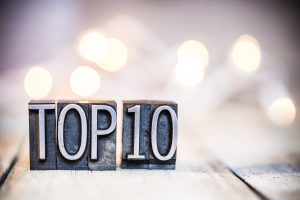 Now that the year 2022 is almost over, let's take a look at the top 10 most popular blogs from this year. If you haven't seen these yet, now is the time!
And, before the month is done, don't forget to give the gift of health with a GrassrootsHealth gift card! Anyone who purchases a gift card now through December 31st will receive a 15% off discount code for themselves and the recipient, valid towards their next home test kit purchase.
Wishing you all a very Happy New Year's to come!
#1  Is Your Vitamin D Level Too High?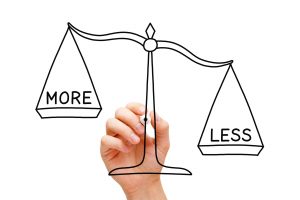 We sometimes receive questions from participants about whether a vitamin D test result is too high if it came back higher than the recommended range of 40-60 ng/ml. In this blog we will explore what levels may be considered too high and what can be done if you want to reduce your levels. Are vitamin D levels between 60 and 100 ng/ml too high? Are vitamin D levels over 100 ng/ml too high? What is vitamin D toxicity, and what if a lower vitamin D level is desired?
#2 Your Shadow Can Tell You if it's the Right Time to Make
Vitamin D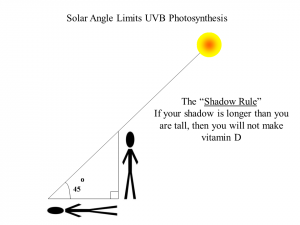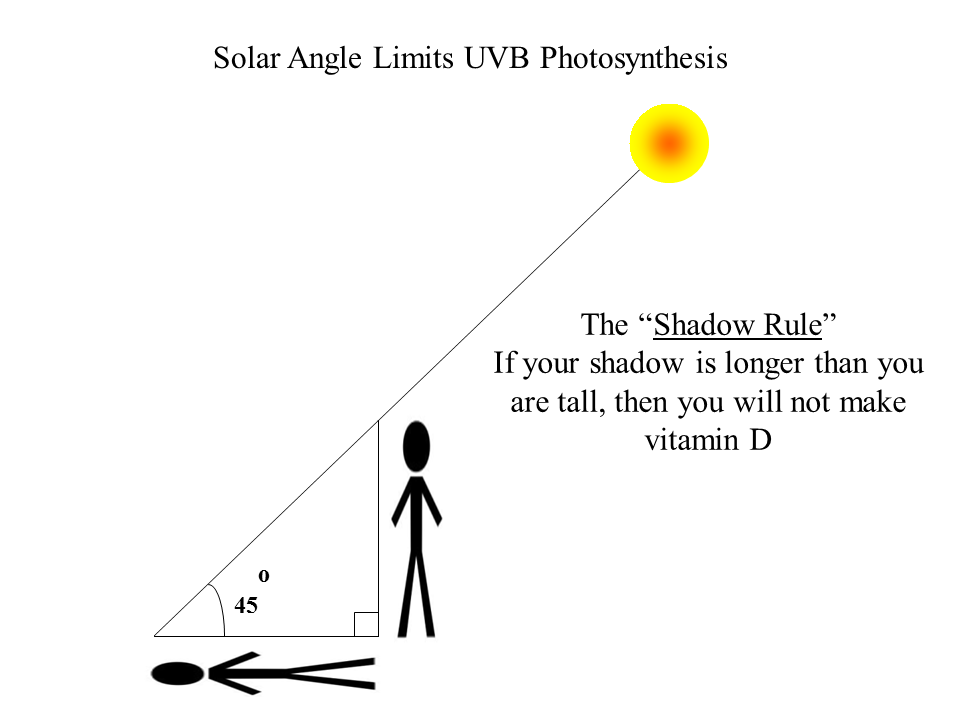 Vitamin D, also known as the "sunshine vitamin," is synthesized in the skin following direct exposure to UVB rays. However, the UV index must be over 3 to make vitamin D, which usually occurs around midday between 10am and 2pm. It is important to note that depending on the time of year, latitude, weather, air pollution, and geographical location, UV index varies tremendously.
Check out these easy ways to tell if you are making vitamin D from the sun! Read More>
#3  NEW Loading Dose Vitamin D*Calculator!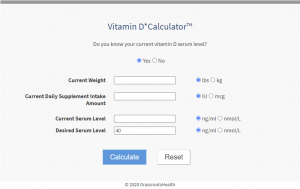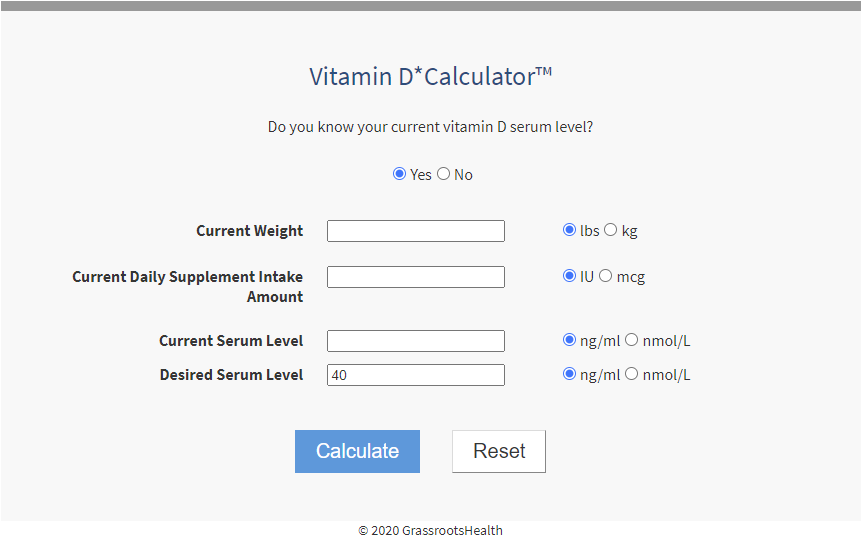 Discover how much vitamin D may be necessary to help you achieve your target vitamin D level. The new D*calculator provides two options for increasing your vitamin D levels – a "Loading Dose" and a "Maintenance Dose" allowing users to choose how quickly they would like to achieve their desired levels.
#4  14 Signs of Vitamin D Deficiency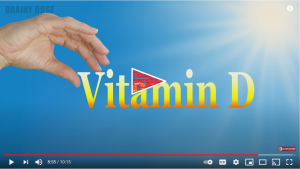 This blog features a video that discusses several signs someone may be experiencing if they have a vitamin D deficiency.
Vitamin D deficiency is a major health issue, with almost 90% of the population having levels below the scientists' recommended 40-60 ng/ml (100-150 nmol/L) blood level.  Read More>
#5  DHA vs EPA – is there a difference in what to take and why?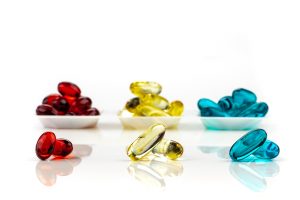 Healthy omega-3 levels, defined as an Omega-3 Index of at least 8%, have been associated with heart health, a longer life, brain health, breast cancer, reduced inflammation, and even an improved immune response to viral infection. Much of what you hear about the health effects of omega-3 fatty acids is as a whole combination of omega-3s versus the individual omega-3 fatty acids, such as EPA and DHA. However, some of the latest research has begun to focus on differentiating the effects of each… Read More>
#6 Melatonin: Why You Should Make it Instead of Taking it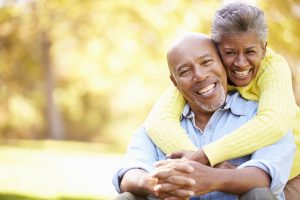 Melatonin is a powerful anti-oxidant, and could even be considered more powerful than the "Master Antioxidant" glutathione. It has been shown to have anticancer effects and to play a role in the regulation of blood pressure and glucose levels. It is highly anti-inflammatory, with an extensive list of physiological actions that go well beyond sleep and circadian rhythm regulation. Learn how to make your own melatonin…
Read More>
#7 Is There a Ratio of Vitamin D to Vitamin K?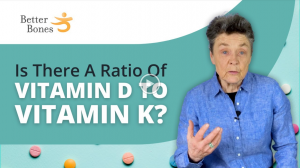 How can you know that you are getting enough of both vitamin D and vitamin K?
The video featured in this blog provides a quick and easy discussion of the topic, along with additional information and details about vitamins D and K.
#8  The Vitamin D and Kidney Stones Myth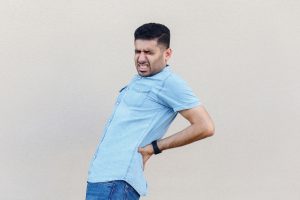 The myth addressed in this blog – that taking vitamin D causes kidney stones – is based on the interplay of vitamin D with another nutrient, calcium. However, not only has the idea has been debunked with the findings of several research studies, but the opposite seems to be true! If the fear of kidney stones is preventing you from taking vitamin D supplements, rest easy and take the supplements you may need to achieve a healthy vitamin D level.
#9  How Much Vitamin D Does a Mother Need to Pass It Onto Her Breastfeeding Infant?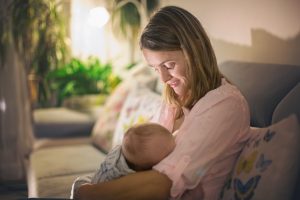 It is well-known that most breastfeeding babies are not getting adequate vitamin D and if a mother were to bring this topic up during a baby's well-visit, the pediatrician would most likely recommend a 400 IU/day infant drop. This will work for the baby, but NHANES data has found that only 2-19% of all babies are actually getting the prescribed daily amount of vitamin D. That leaves over 80% not getting the recommended amount of vitamin D. Is there another way?
#10 Comparing magnesium supplementation with statin drugs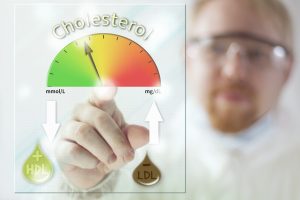 While statin drugs lower LDL levels more sharply than magnesium, magnesium works through the same pathway to lower LDL levels and more reliably lowers triglycerides and raises HDL, which are also associated with cardiovascular disease. Further, magnesium has similar effects on clotting, plaque formation, and inflammation without the adverse effects and cost associated with statin drugs.
Read More>
---
Start Your New Year Knowing Your Nutrient Status!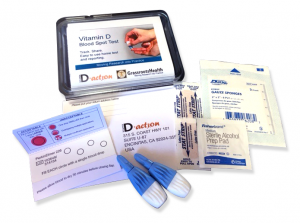 Having and maintaining healthy vitamin D levels and other nutrient levels can help improve your health now and for your future. Choose which to measure, such as your vitamin D, omega-3s, and essential minerals including magnesium and zinc, by creating your custom home test kit today. Take steps to improve the status of each of these measurements to benefit your overall health. You can also track your own intakes, symptoms and results to see what works best for YOU.
Enroll and test your levels today, learn what steps to take to improve your status of vitamin D (see below) and other nutrients and blood markers, and take action! By enrolling in the GrassrootsHealth projects, you are not only contributing valuable information to everyone, you are also gaining knowledge about how you could improve your own health through measuring and tracking your nutrient status, and educating yourself on how to improve it.
How Can You Use this Information for YOUR Health?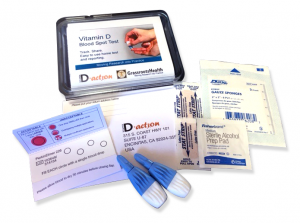 Having and maintaining healthy vitamin D and other nutrient levels can help improve your health now and for your future. Measuring is the only way to make sure you are getting enough!
STEP 1 Order your at-home blood spot test kit to measure vitamin D and other nutrients of concern to you, such as omega-3s, magnesium, essential and toxic elements (zinc, copper, selenium, lead, cadmium, mercury); include hsCRP as a marker of inflammation or HbA1c for blood sugar health
STEP 2 Answer the online questionnaire as part of the GrassrootsHealth study
STEP 3 Using our educational materials and tools (such as our dose calculators), assess your results to determine if you are in your desired target range or if actions should be taken to get there
STEP 4 After 3-6 months of implementing your changes, re-test to see if you have achieved your target level(s)