Published on December 3, 2019

Every day we are thankful for the scientists who helped provide the initial scientific backbone and have provided their ongoing commitment to sharing their information and expertise with GrassrootsHealth because they want it to be shared with you! We are also thankful for all the individual participants who have gotten involved in this truly unique project to 'Move Research into Practice' by taking the time to learn more about the health effects of vitamin D, of omega-3s, and magnesium, AND their interactions with each other in helping to contribute to health.
I'd like to introduce you to the group of researchers who put on our very first vitamin D seminar and have been instrumental in continuing to help address the very significant public health issues!
Diagnosis & Treatment of Vitamin D Deficiency
Tuesday, December 2, 2008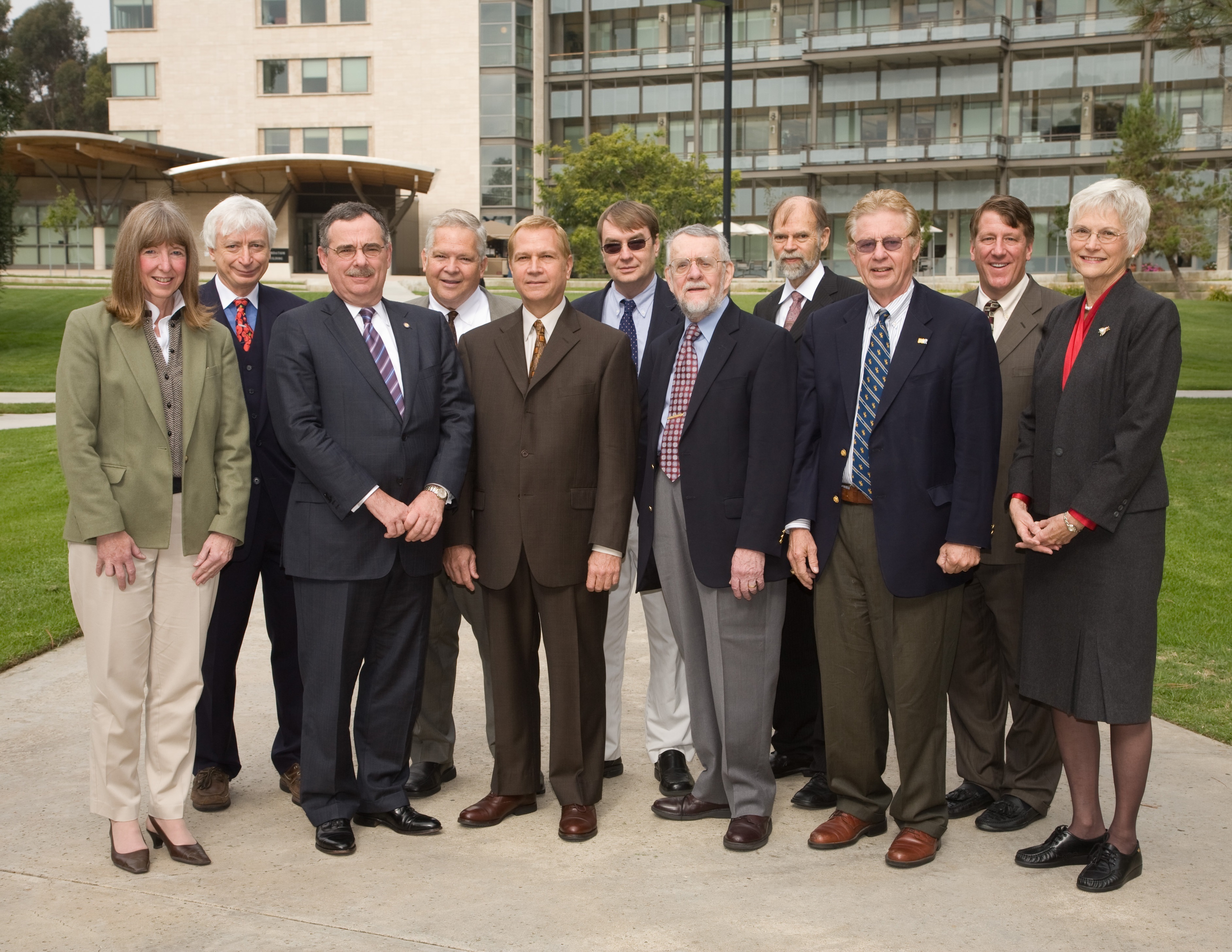 Right Click to Save
List of Vitamin D Researchers in Photo, left to right: Candace Johnson, PhD, Roswell Park Cancer Center; Michael F. Holick, MD, PhD, Boston University; Donald L. Trump, MD, Roswell Park Cancer Center; Cedric F. Garland, Dr. P.H., F.A.C.E., UCSD; Frank C. Garland, PhD, NRTC*; David C. Sane, MD, F.A.C.P.; Robert P. Heaney, MD, Creighton University*; William B. Grant, PhD, Sunlight Institute; Anthony W. Norman, UCR*; Edward D. Gorham, PHD, UCSD, NRTC; Carole A Baggerly, Director, GrassrootsHealth.
There are 3 of these great people who are no longer with us who deserve a special note of thankfulness as well, Dr. Frank Garland* (5th from left), Dr. Robert P. Heaney* (7th from left), and recently, Dr. Anthony Norman* (9th from left).
Shortly after the formation of GrassrootsHealth, my husband, Dr. Leo Baggerly, one of our researchers as well, toured the US and Canada with me to meet even more vitamin D experts! We now have 48 from around the world on our panel of experts.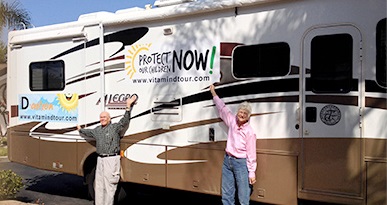 What's Next for the GrassrootsHealth Nutrient Research Institute?
Expansion of offerings of myData-myAnswers to its participants, to allow targeted reporting, custom answers/reports for personal health
Expansion of Projects with Medical Offices to demonstrate Scientific Data about the Efficacy of their Treatments–answering 'How does it work for me?' for both patients and practitioners
Provision of special modules with myData-myAnswers to be used as a practitioner module for the implementation of special projects, e.g., Type 1 Diabetes Prevention, Cardiac Health, Healthy Pregnancies, Cancer Prevention, Ketogenic Diets, Pediatric Practices, to all practitioners who are ready to use science and technology to 'Move Research into Practice'
Nutrient Research Methodology Continuing Education Courses to provide researchers/statisticians a consistent methodology to enhance the repeatability of the results, to avoid the challenges of inconsistency of results due to method
Establishment of a Donor Opportunity to help sponsor key projects, publication of research from our participants and development of Public Relations/Outreach of those findings
Of course, we are always thankful for your donations, to help us expand our offerings to help you be healthy, to help your friends and associates be healthy, to help prevent diseases and expensive treatments!

A very special Thank YOU to you, for all your work in helping spread the word.
How Can You Use this Information for YOUR Health?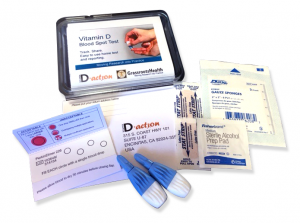 Having and maintaining healthy vitamin D and other nutrient levels can help improve your health now and for your future. Measuring is the only way to make sure you are getting enough!
STEP 1 Order your at-home blood spot test kit to measure vitamin D and other nutrients of concern to you, such as omega-3s, magnesium, essential and toxic elements (zinc, copper, selenium, lead, cadmium, mercury); include hsCRP as a marker of inflammation or HbA1c for blood sugar health
STEP 2 Answer the online questionnaire as part of the GrassrootsHealth study
STEP 3 Using our educational materials and tools (such as our dose calculators), assess your results to determine if you are in your desired target range or if actions should be taken to get there
STEP 4 After 3-6 months of implementing your changes, re-test to see if you have achieved your target level(s)