Published on April 27, 2020

Omega-3s have gained much attention for their health benefits across all ages, from lowering the risk of death from heart disease and breast cancer, to improving mental health and learning disabilities.
Omega-3 Deficiency is a Common World-wide Problem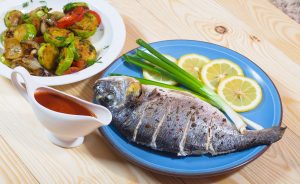 Two very important omega-3 fatty acids are EPA (eicosapentaenoic acid) and DHA (docosahexaenoic acid); individual levels vary across the globe, with most countries and regions having levels that are considered low to very low (such as the USA in the image below). This is because the typical diet for most individuals, up to 80-90% in some countries, does not provide enough EPA and DHA to provide these benefits, leaving a majority of the population deficient. This can lead to a higher risk of chronic disease, particularly heart disease, cognitive decline, and other health problems.
Could Omega-3 Consumption Lead to a Longer Life?
Researchers think yes – and the Omega-3 Index Test, a marker for the amount of EPA and DHA in the body, could be the best predictor for a long, healthy life.
One study looked at data from the National Institutes of Health (NIH) Women's Health Initiative Memory Study, which included 6,501 women aged 65-80 years old who were studied for 18 years (or until they died), starting in 1996. They found that a higher Omega-3 Index was associated with several factors including older age, more physical activity, less smoking, and lower waist circumference and body mass index. The Omega-3 Index was also found to vary by region of the country, generally highest in the Northeast and lowest in the Midwest.
Omega-3 Index and Mortality
An analysis of the Omega-3 Index and total mortality was conducted. The Omega-3 Index was divided into three groups: < 4%, 4-8%, and > 8%, which corresponds to the low, at risk, and optimal levels that are recommended for Omega-3 Index levels.
The median Omega-3 Index was higher in the group of survivors (5.04%) than those who died during the trial (4.92%). This chart summarizes the deaths by Omega-3 Index groups.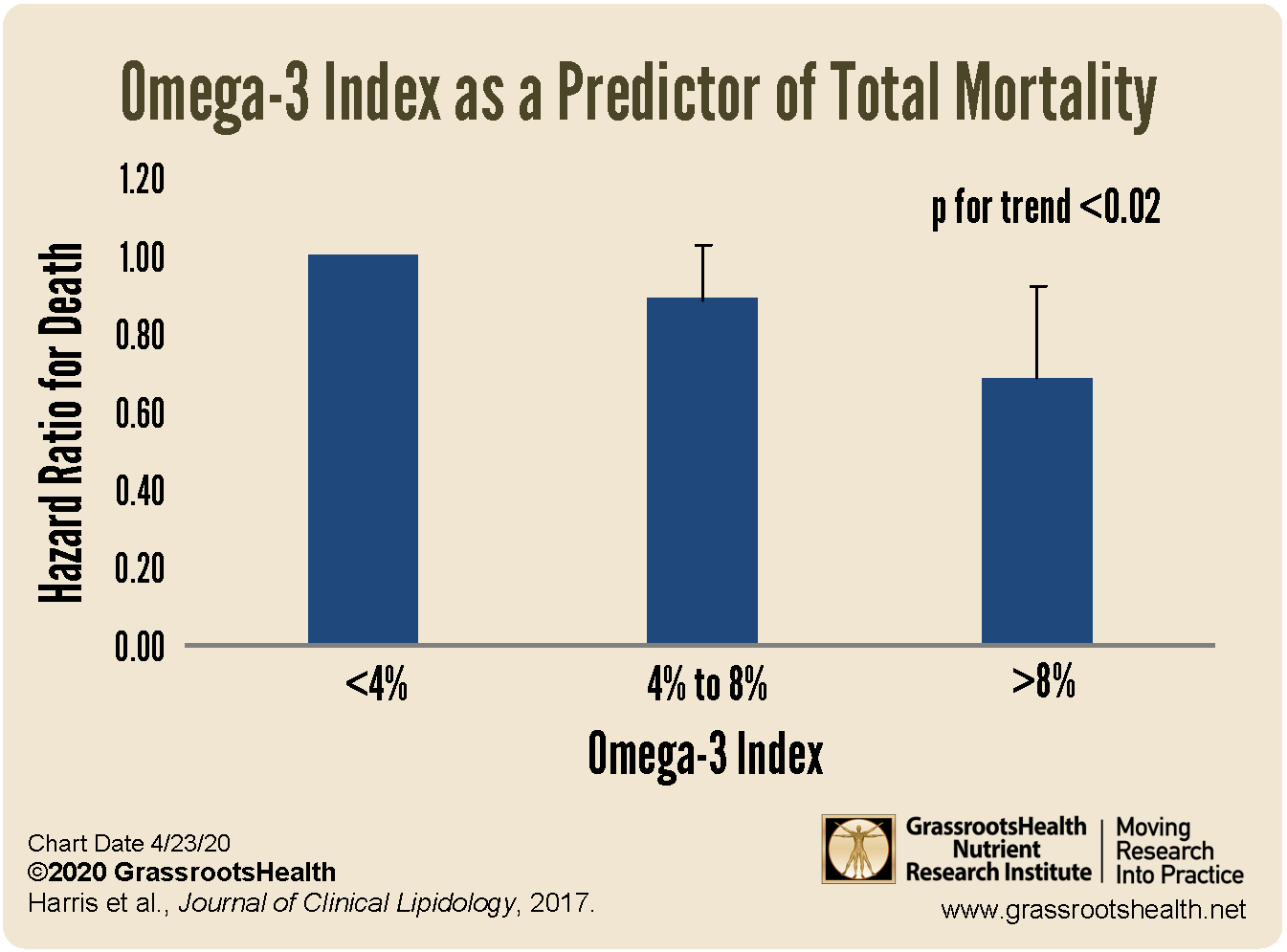 This study concludes that the Omega-3 Index is associated with longer life in post-menopausal women, which provides support for Omega-3 Index of > 8% reduced risk of all-cause mortality.
The Importance of Testing Omega-3s (Just as with Vitamin D!)
By taking simple dietary steps like increasing your consumption of foods or supplements rich in the omega-3 fatty acids EPA (eicosapentaenoic acid) and DHA (docosahexaenoic acid), your Omega-3 Index will rise. However, similar to vitamin D serum level response to supplementation, there is a wide variation in response between omega-3 intake and a resulting Omega-3 Index level; there is no way to know for sure if you are getting enough omega-3s unless you test your levels.
Could You or Someone You Know Need More Vitamin D?
We're in a time of great crisis that could be greatly affected by making sure you and everyone you know has a serum level of at least 40 ng/ml. Help us help you.
GrassrootsHealth is prepared to move forward by using science to drive global action, with using either clinical trials with our key researchers or by doing community Field Trials with individuals or other organizations. Please let us know if you are interested and how we can quickly setup your projects.

Do you know what your vitamin D level is? Be sure to test today to find out, and take steps to keep it within a target of 40-60 ng/ml or 100-150 nmol/L! Give your immune system the nutrients it needs to support a healthy you and protect yourself from unnecessary diseases.  Through GrassrootsHealth Nutrient Research Institute, you can also test your essential elements magnesium, copper, zinc and selenium, toxins such as lead, mercury and cadmium, as well as your omega-3 levels, inflammation levels and thyroid stimulating hormone (TSH) level. Find out your levels today! Log on to the test selection page (click the link below) to get your tests and see for yourself if your levels can be improved.
Make sure you track your results before and after, about every 6 months!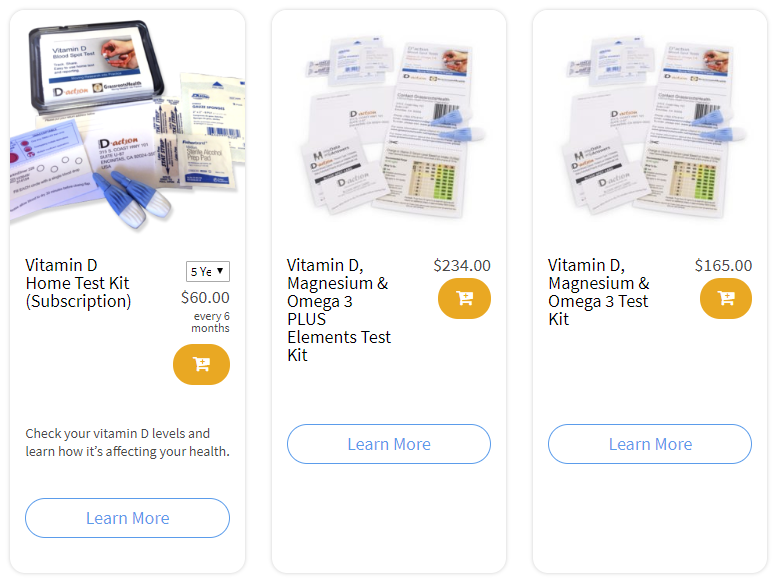 Click Here to Access the Test Page
How can I track my nutrient intake and levels over time?
To help you track your supplement use and nutrient levels, GrassrootsHealth has created the Personal Health Nutrient Decision System called


For each specific supplement, you can track what days you take it, how much, and many other details.  This will help you know your true supplemental intake and what patterns of use work for you to reach and maintain optimum nutrient levels.  Check it out today!
How Can You Use this Information for YOUR Health?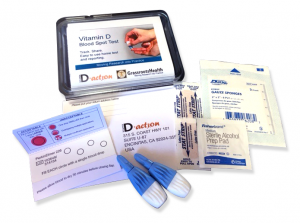 Having and maintaining healthy vitamin D and other nutrient levels can help improve your health now and for your future. Measuring is the only way to make sure you are getting enough!
STEP 1 Order your at-home blood spot test kit to measure vitamin D and other nutrients of concern to you, such as omega-3s, magnesium, essential and toxic elements (zinc, copper, selenium, lead, cadmium, mercury); include hsCRP as a marker of inflammation or HbA1c for blood sugar health
STEP 2 Answer the online questionnaire as part of the GrassrootsHealth study
STEP 3 Using our educational materials and tools (such as our dose calculators), assess your results to determine if you are in your desired target range or if actions should be taken to get there
STEP 4 After 3-6 months of implementing your changes, re-test to see if you have achieved your target level(s)