Published on April 11, 2020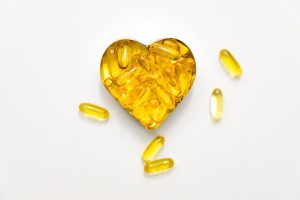 Numerous health benefits have been associated with an Omega-3 Index of 8% or higher, however, most people are well below 8%. Among GrassrootsHealth participants, the average Omega-3 Index is 5.8% and less than 20% of participants have an Omega-3 Index greater than 8%.
Controversy has existed surrounding the effectiveness of omega-3 fatty acid supplementation in preventing cardiovascular disease and all-cause mortality due to inconsistent study findings. Therefore, Li and colleagues (2020) set out to evaluate this relationship using a large scale, population-based prospective cohort study.
Do Fish Oil Users Have a Lower Risk of Cardiovascular Events and All-Cause Mortality?
This study used data from the UK Biobank study for 427,678 men and women ages 40-69 without cardiovascular disease or cancer at baseline. Participants were recruited between 2006 and 2010 and were followed until 2018. Approximately 31% (133,438) of participants reported regular consumption of fish oil at baseline. Those who supplemented with fish oil were more likely to eat oily fish, not smoke cigarettes, exercise, and take other dietary supplements than non-fish oil users. Those who took fish oil supplements were also more likely to have had a diagnosis of high blood pressure and take blood pressure medication, possibly to help manage their condition.
What Were the Results of the Study?
After adjusting for age and sex, the researchers found a significantly lower risk for all-cause mortality, cardiovascular disease mortality, and myocardial infarction (heart attack) mortality (P < 0.001 for all) in habitual fish oil users. These results remained significant after adjusting for other risk factors including ethnicity, socioeconomic status, BMI, physical activity, alcohol use, drug use, smoking, dietary fruit, vegetable, and oily fish intake. Risk for cardiovascular events, myocardial infarction, and stroke were all significantly reduced as well. There was a statistically nonsignificant 13% lower risk for stroke mortality (P = 0.14).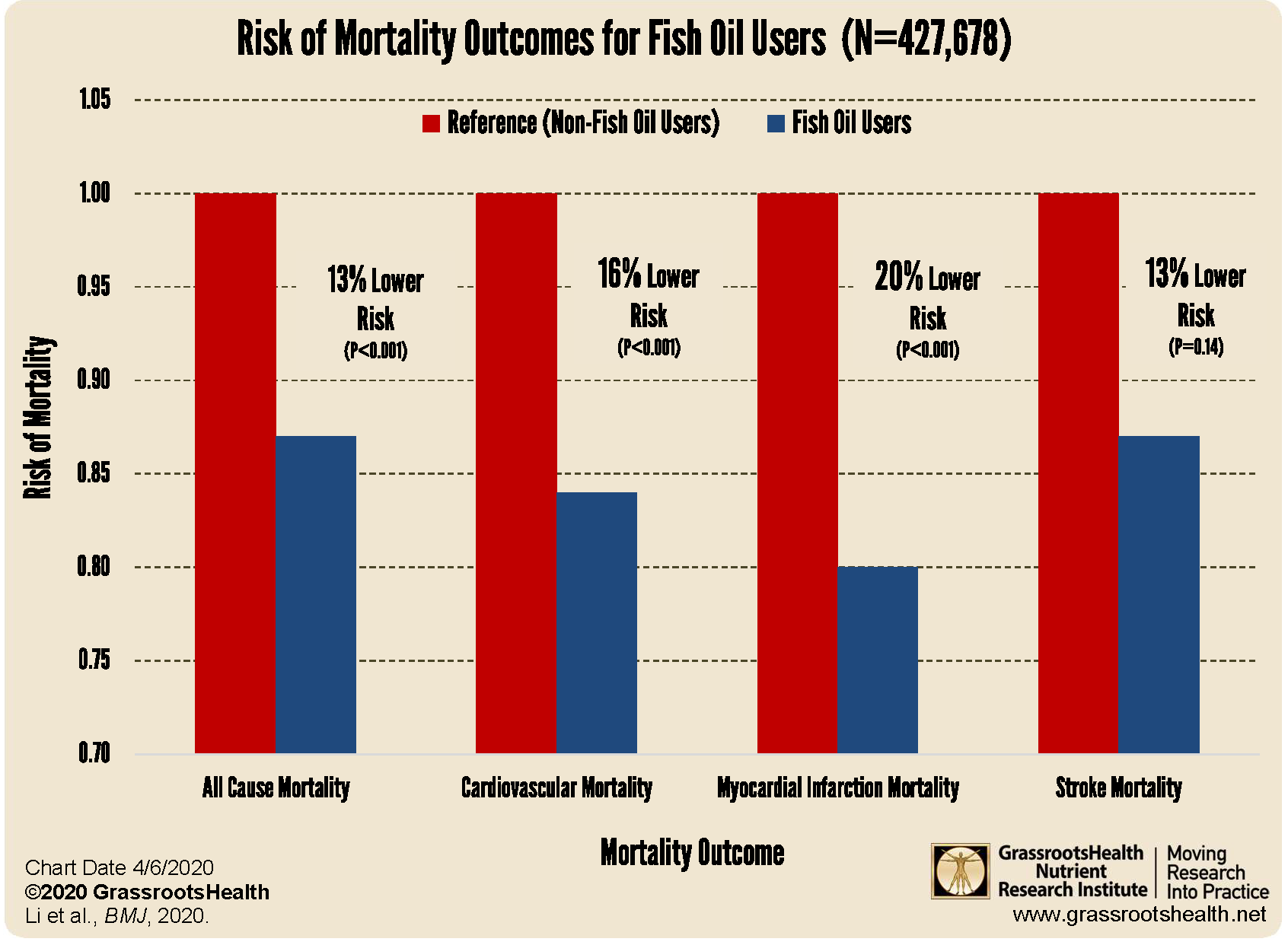 These findings suggest regular omega-3 fatty acid supplementation is associated with a reduced incidence of cardiovascular disease, risk of cardiovascular disease-related mortality, and all-cause mortality in men and women ages 40-69. What more do you need? With a population size of over 400,000 people, don't wait to test, to get your Omega-3 level to at least 8%.
Could Your Heart Health Improve with Omega-3s?
There is a large variability in dose-response between supplementing with omega-3 fatty acids and the resulting Omega-3 Index, making testing the Omega-3 Index essential. Measure your level TODAY and take steps to achieve the recommended 8%.
Make sure you also know your vitamin D level, and take steps to keep it within a target of 40-60 ng/ml or 100-150 nmol/L! Through GrassrootsHealth Nutrient Research Institute, you can also test your essential elements magnesium, copper, zinc and selenium, toxins such as lead, mercury and cadmium, as well as your omega-3 levels, inflammation levels and thyroid stimulating hormone (TSH) level. Find out your levels today! Log on to the test selection page (click the link below) to get your tests and see for yourself if your levels can be improved.
Make sure you track your results before and after, about every 6 months!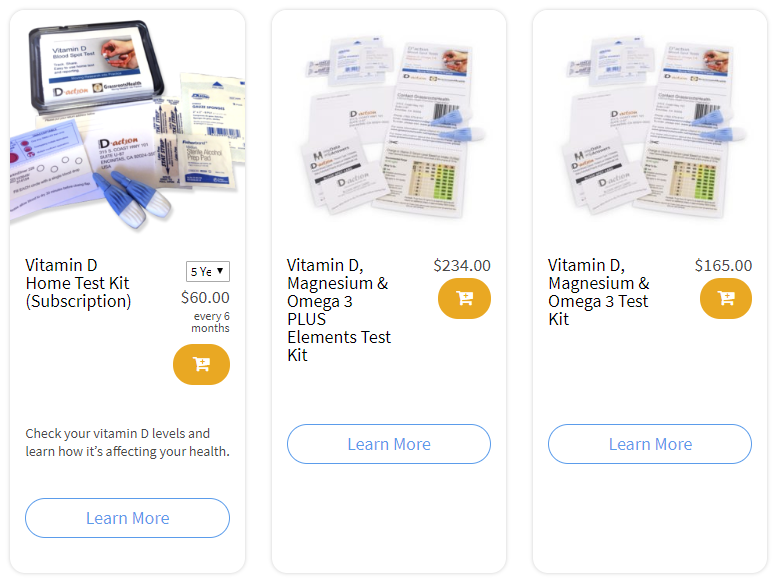 Click Here to Access the Test Page
How can I track my nutrient intake and levels over time?
To help you track your supplement use and nutrient levels, GrassrootsHealth has created the Personal Health Nutrient Decision System called


For each specific supplement, you can track what days you take it, how much, and many other details.  This will help you know your true supplemental intake and what patterns of use work for you to reach and maintain optimum nutrient levels.  Check it out today!
How Can You Use this Information for YOUR Health?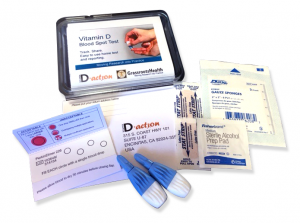 Having and maintaining healthy vitamin D and other nutrient levels can help improve your health now and for your future. Measuring is the only way to make sure you are getting enough!
STEP 1 Order your at-home blood spot test kit to measure vitamin D and other nutrients of concern to you, such as omega-3s, magnesium, essential and toxic elements (zinc, copper, selenium, lead, cadmium, mercury); include hsCRP as a marker of inflammation or HbA1c for blood sugar health
STEP 2 Answer the online questionnaire as part of the GrassrootsHealth study
STEP 3 Using our educational materials and tools (such as our dose calculators), assess your results to determine if you are in your desired target range or if actions should be taken to get there
STEP 4 After 3-6 months of implementing your changes, re-test to see if you have achieved your target level(s)