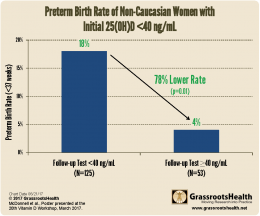 Results from vitamin D trial at MUSC - with over 1,000 pregnant women testing and taking vitamin D throughout...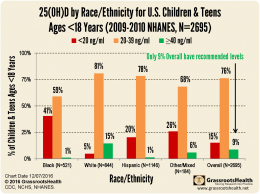 NHANES report on vitamin D levels, separated by race. African-American children have the highest levels of deficiency due to...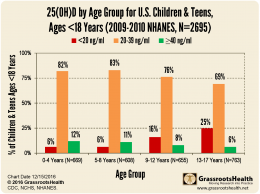 NHANES data on children, under 18 years old, separated by age. Only 9% overall are in recommended ranges.