Published on April 30, 2019


Have you tested your vitamin D lately? You may still be affected by deficiency resulting from this past winter!
The chart below demonstrates the profound influence that season can have on vitamin D levels and risk of deficiency. During the summertime, for example, there is a 70% decreased risk of vitamin D deficiency compared to the winter time.
This chart was created from data presented in a 2008 paper from Melamed et al., 25-hydroxyl Vitamin D Levels and the Risk of Mortality in the General Population. The researchers analyzed vitamin D levels and mortality using health data of 13,331 adults from the National Health and Examination Survey (NHANES) III (1988 – 1994).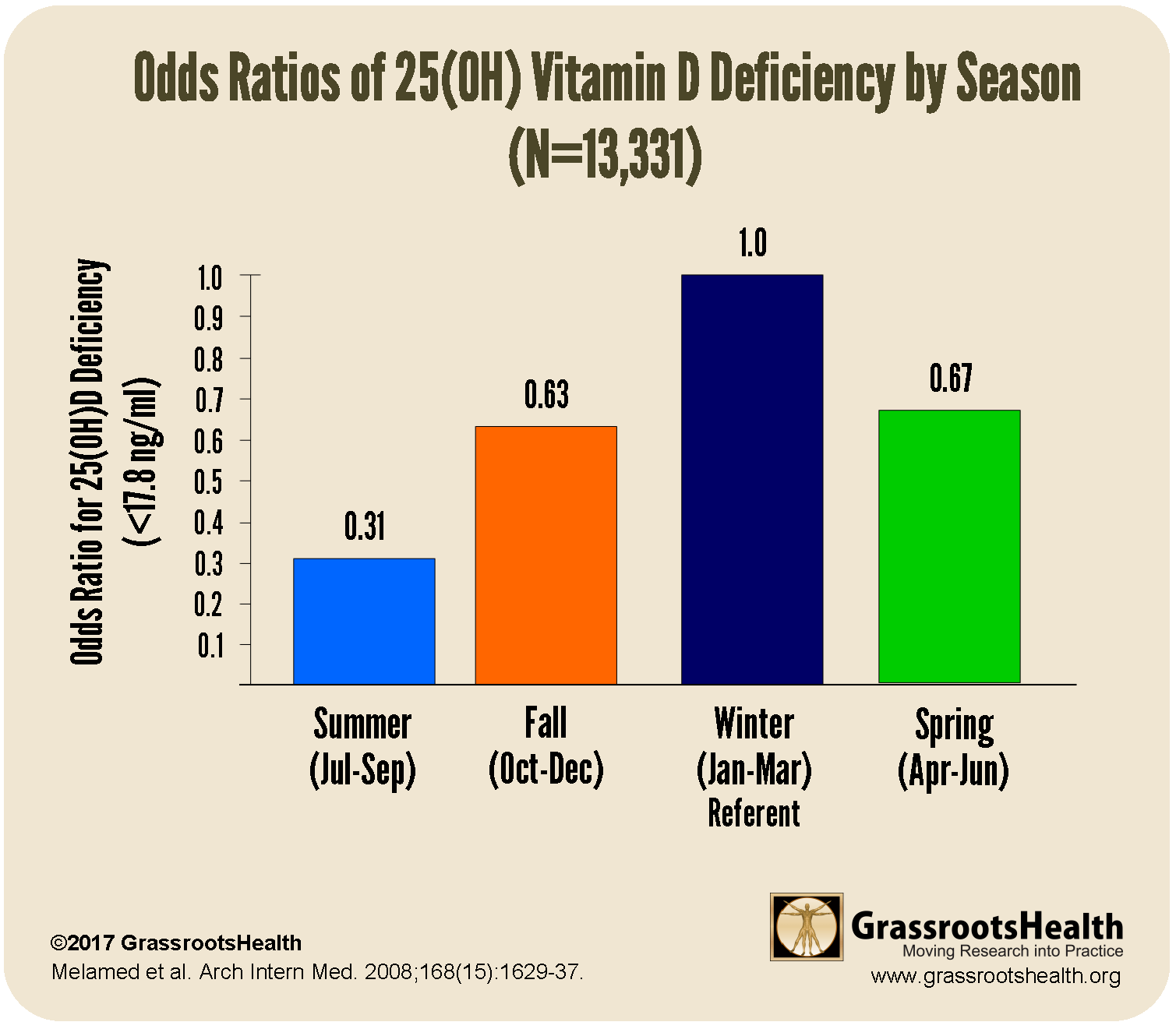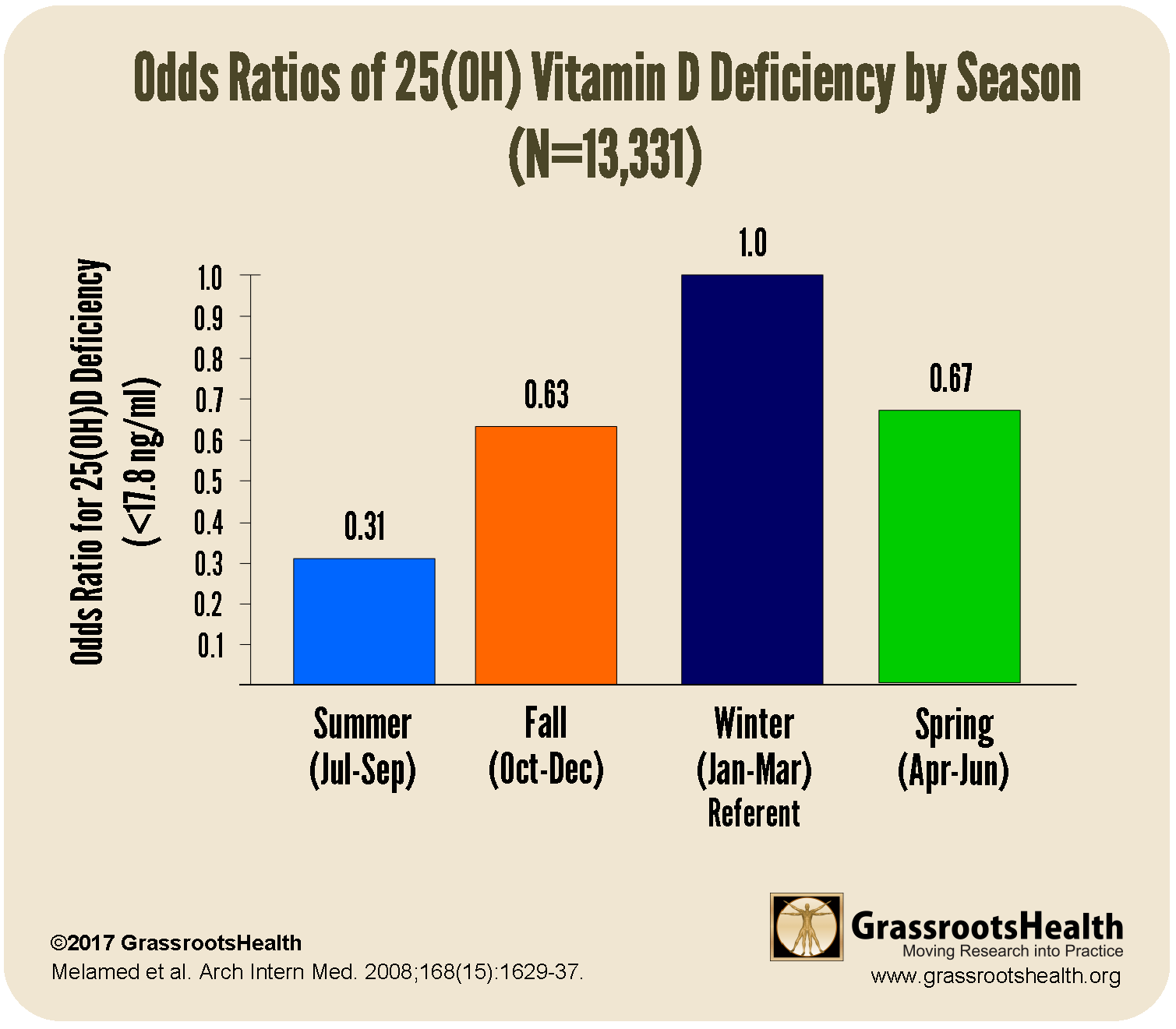 Click to Download & Print
Read Full Paper Here
Is your vitamin D level still affected by the winter low?
Seasonal trends have been observed in several diseases. In an effort to maintain a target serum level of 40-60 ng/ml (100-150 nmol/L) throughout the year, GrassrootsHealth recommends measuring the vitamin D serum level at the end of summer (late-September to early-October) and at the end of winter (late-March to early-April), and adjusting intake or vitamin D routine accordingly. Did you miss your winter test? Find out your level today! Log on to the shop (click the link below) to get your tests and see for yourself if your levels can be improved.
Make sure you track your results before and after, about every 6 months!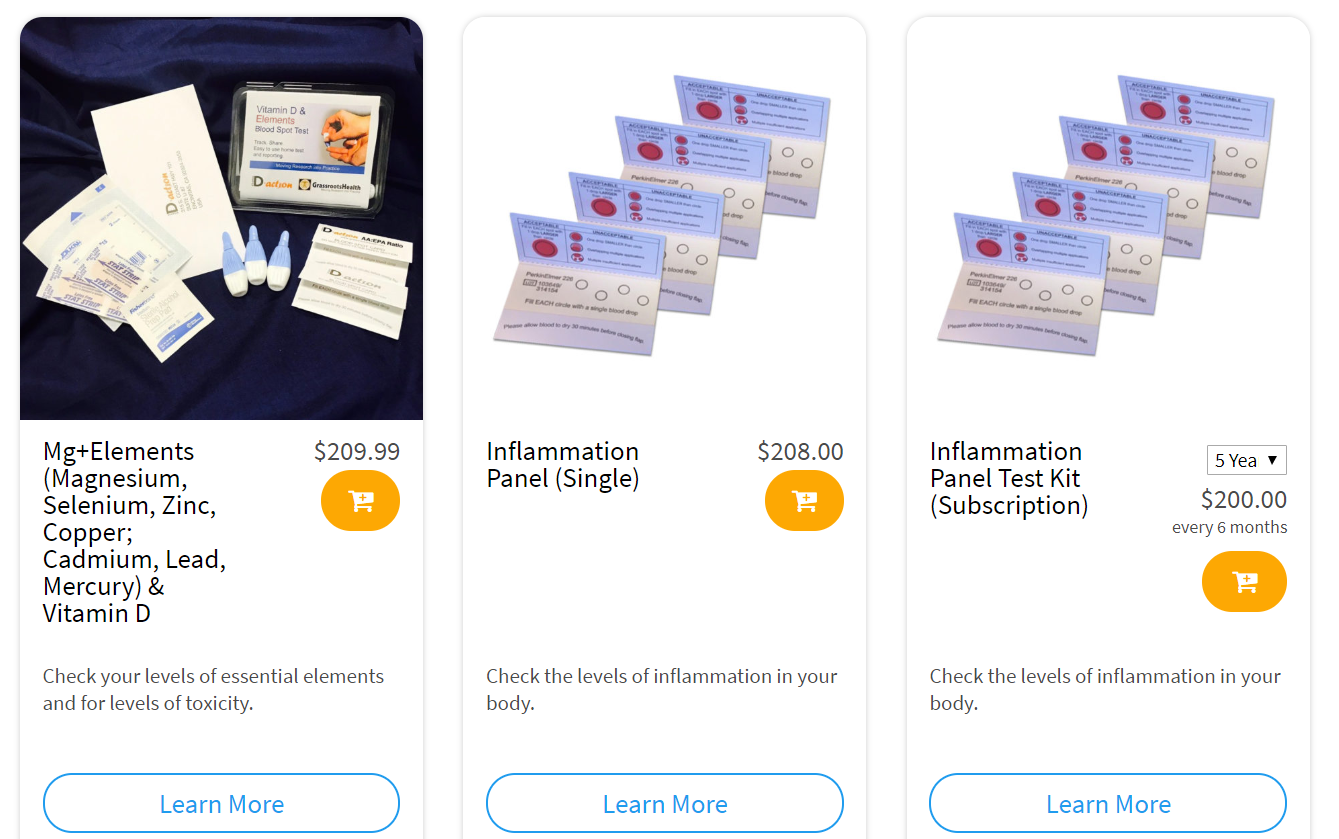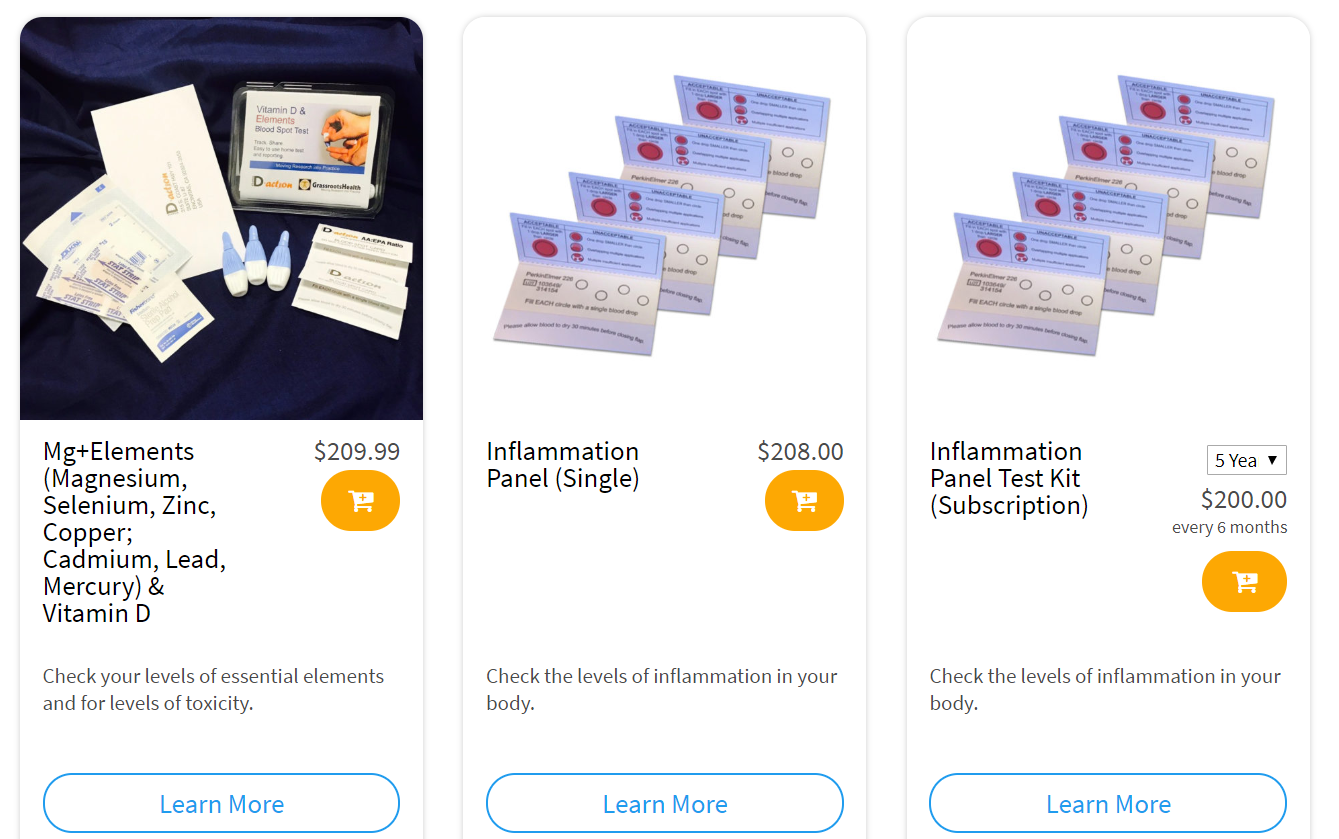 Click Here to Access the Shop Page
How can I track my nutrient levels?
To help you track your nutrient levels, GrassrootsHealth has created an online tracking system called myData-myAnswers. You can also track your supplemental and dietary nutrient intake to see how they impact your nutrient levels. Check it out today!
How Can You Use this Information for YOUR Health?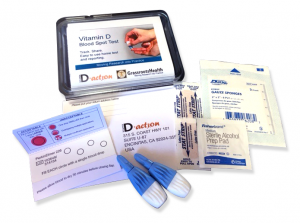 Having and maintaining healthy vitamin D and other nutrient levels can help improve your health now and for your future. Measuring is the only way to make sure you are getting enough!
STEP 1 Order your at-home blood spot test kit to measure vitamin D and other nutrients of concern to you, such as omega-3s, magnesium, essential and toxic elements (zinc, copper, selenium, lead, cadmium, mercury); include hsCRP as a marker of inflammation or HbA1c for blood sugar health
STEP 2 Answer the online questionnaire as part of the GrassrootsHealth study
STEP 3 Using our educational materials and tools (such as our dose calculators), assess your results to determine if you are in your desired target range or if actions should be taken to get there
STEP 4 After 3-6 months of implementing your changes, re-test to see if you have achieved your target level(s)