Published on April 30, 2020


Several nutrients are known to be protective of heart health. Vitamin D has been shown to be protective against coronary artery disease. Vitamin D has also been associated with lower blood pressure, reduced risk of arterial stiffness, diabetes and insulin resistance, and maintaining glucose regulation and a healthy lipid profile.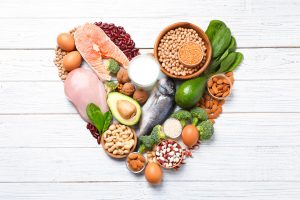 Adequate intake of magnesium from the diet or supplemental sources is necessary for maintaining cardiovascular health and reducing the risk of cardiac events. In fact, one study showed how magnesium uses the same pathway as statins to lower LDL cholesterol and raise HDL cholesterol to reduce inflammation, clotting, and plaque formation in the arteries. Another study illustrated how magnesium helps regulate the heartbeat by controlling the sodium potassium pump and extending the relaxation period after contraction, which may help lower the risk of atrial fibrillation, or irregular heartbeat. Yet another showed a protective effect of magnesium against fatal coronary heart disease and sudden cardiac death.
Omega-3 fatty acids are well known to provide healthful benefits to the heart and circulatory system, including instances of acute coronary syndrome.
What is Acute Coronary Syndrome?
According to the Mayo Clinic, acute coronary syndrome (ACS) is a medical term used for any coronary event that involves sudden and reduced flow to the heart. It could include symptoms of chest pain or light-headedness, or conditions of unstable angina or heart attack, and is often due to a blood clot or buildup of plaque in the blood vessels that block the delivery of oxygen and nutrients to the heart.
The chart below illustrates the results from a study by Block et al. of 768 acute coronary syndrome (ACS) patients and 768 healthy controls matched for age, sex, and race. They found that individuals with an Omega-3 Index greater than 8% were 69% less likely to be an acute coronary syndrome patient than those with an Omega-3 Index less than 4%.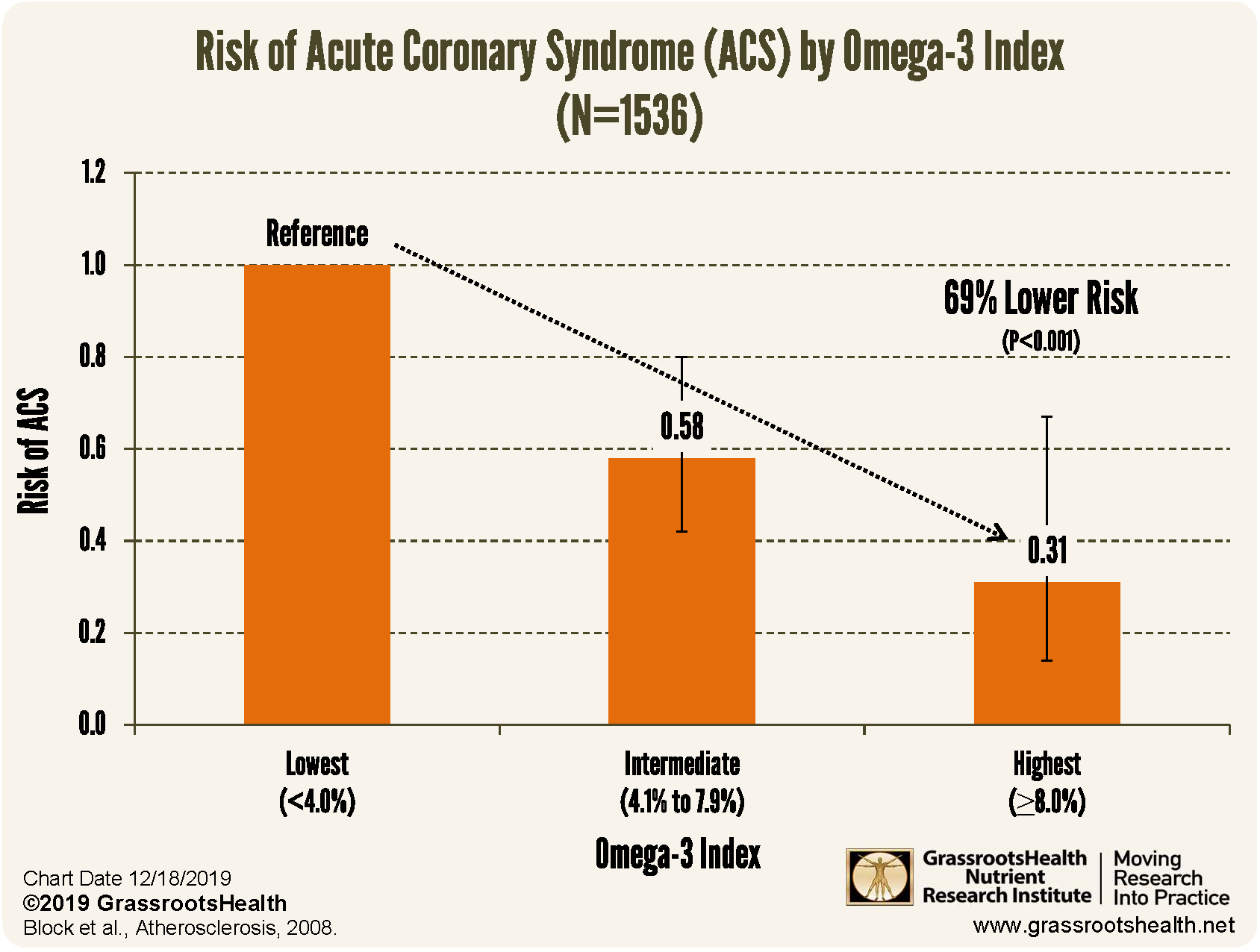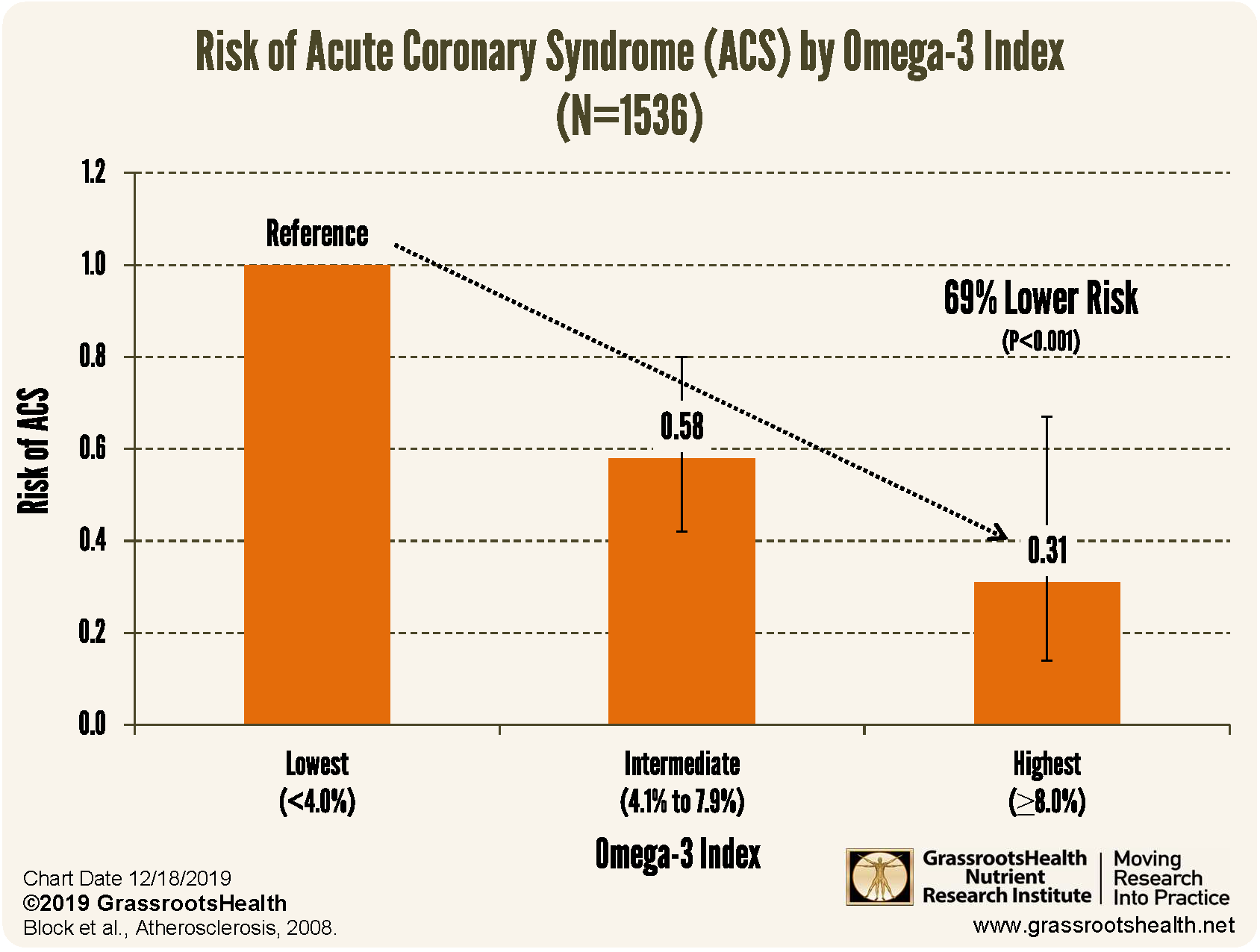 By looking at the association of Omega-3 Index and ACS, the Omega-3 Index appears to be an indicator of overall heart health.
Is your Omega-3 Index level less than 4%?
Are you in the 'red zone'? It is likely you are, as the US has an average Omega-3 Index level of around 4%.
By taking simple dietary steps like increasing your consumption of foods or supplements rich in the omega-3 fatty acids EPA (eicosapentaenoic acid) and DHA (docosahexaenoic acid), your Omega-3 Index will rise. However, similar to vitamin D serum level response to supplementation, there is a wide variation in response between omega-3 intake and a resulting Omega-3 Index level; there is no way to know for sure if you are getting enough omega-3s unless you test your levels.
Make sure you also know your vitamin D level, and take steps to keep it within a target of 40-60 ng/ml or 100-150 nmol/L! Through GrassrootsHealth Nutrient Research Institute, you can also test your essential elements magnesium, copper, zinc and selenium, toxins such as lead, mercury and cadmium, as well as your inflammation levels and thyroid stimulating hormone (TSH) level. Find out your levels today! Log on to the test selection page (click the link below) to get your tests and see for yourself if your levels can be improved.
Make sure you track your results before and after, about every 6 months!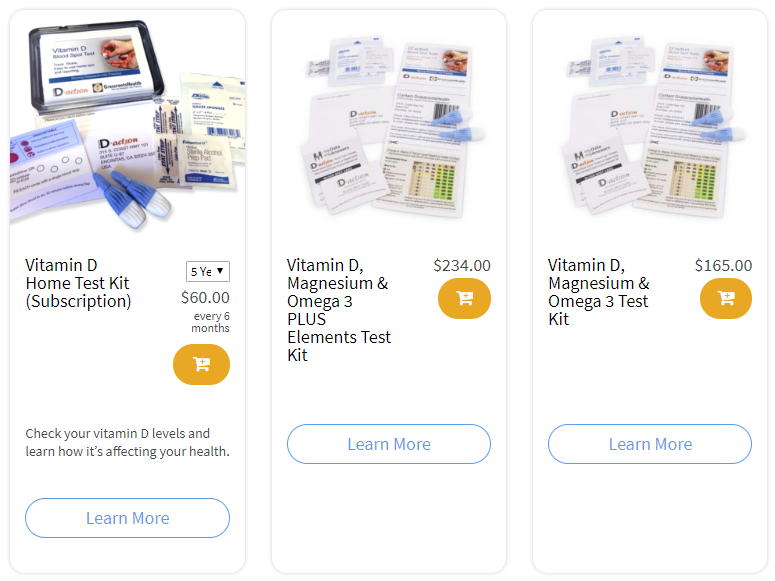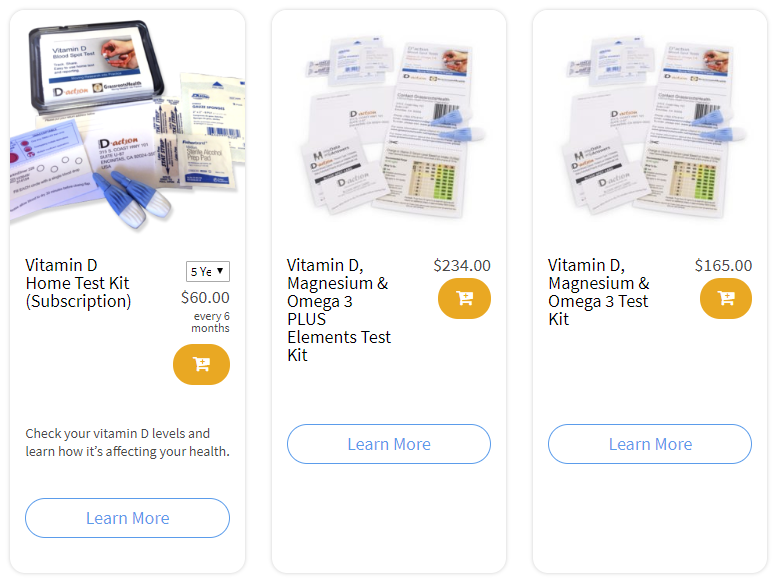 Click Here to Access the Test Page
How can I track my nutrient intake and levels over time?
To help you track your supplement use and nutrient levels, GrassrootsHealth has created the Personal Health Nutrient Decision System called


For each specific supplement, you can track what days you take it, how much, and many other details.  This will help you know your true supplemental intake and what patterns of use work for you to reach and maintain optimum nutrient levels.  Check it out today!
How Can You Use this Information for YOUR Health?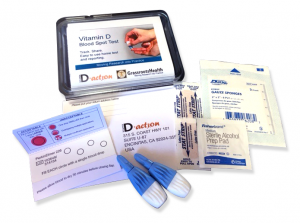 Having and maintaining healthy vitamin D and other nutrient levels can help improve your health now and for your future. Measuring is the only way to make sure you are getting enough!
STEP 1 Order your at-home blood spot test kit to measure vitamin D and other nutrients of concern to you, such as omega-3s, magnesium, essential and toxic elements (zinc, copper, selenium, lead, cadmium, mercury); include hsCRP as a marker of inflammation or HbA1c for blood sugar health
STEP 2 Answer the online questionnaire as part of the GrassrootsHealth study
STEP 3 Using our educational materials and tools (such as our dose calculators), assess your results to determine if you are in your desired target range or if actions should be taken to get there
STEP 4 After 3-6 months of implementing your changes, re-test to see if you have achieved your target level(s)