Published on January 13, 2023


Study finds BMI, fat mass, and risk of metabolic syndrome decreased with increasing serum magnesium levels
Key Points
Magnesium deficiency has been shown to contribute to many disease conditions, including obesity, cardiovascular diseases, diabetes and metabolic syndrome, depression, anxiety, sleep disorders, and others
A new study found that, as magnesium levels increased among participants, fat mass decreased in a significant inverse association for each of the measurements taken, with no differences between genders
The study also found a significant association between serum magnesium and metabolic syndrome, which is characterized by a combination of elevated waist circumference, high blood pressure, low HDL cholesterol, high triglycerides, and/or elevated fasting glucose; this is not surprising, as magnesium is necessary for several important processes involved with glucose and insulin metabolism
---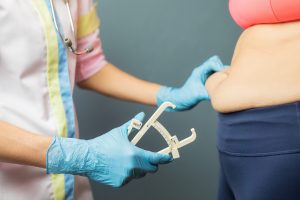 Magnesium is the fourth most abundant mineral in the human body, however, an estimated 42% of young adults have ongoing magnesium deficiency. Magnesium deficiency has been shown to contribute to many disease conditions, including obesity, cardiovascular diseases, diabetes and metabolic syndrome, depression, anxiety, sleep disorders, and others. Magnesium is also an important co-nutrient for vitamin D, and is involved in the biosynthesis, transport, and activation of vitamin D; in fact, magnesium deficiency may result in a vitamin D level that does not increase as much as expected in response to vitamin D supplementation. Some studies have even shown that magnesium intake and status affected the relationship between vitamin D and the risk of certain diseases, including diabetes and high blood pressure.
Magnesium Deficiency Now Linked to Higher Body Fat
A new 2023 study by Al Shammaa et al. assessed data from 1000 adults (with an average age of 36 years) to determine the association between serum magnesium levels and different measures of body fat, including trunk fat, gynoid fat (hips and upper thighs), android fat (between the ribs and pelvis), and total fat mass. They found that, as magnesium levels increased, fat mass decreased in a significant inverse association for each of the measurements taken, with no differences between genders.
It is important to note that more than half of the participants (56.3%; more women than men) had sub-optimal magnesium levels, defined as a serum magnesium below .85 mmol/dl.
Higher Risk of Metabolic Syndrome with Low Magnesium Status
The study also found a significant association between serum magnesium and metabolic syndrome, which is characterized by a combination of elevated waist circumference, high blood pressure, low HDL cholesterol, high triglycerides, and/or elevated fasting glucose. This is not surprising, as magnesium is necessary for several important processes involved with glucose and insulin metabolism. Supplementation with magnesium has been shown to improve insulin sensitivity and glucose levels when compared to placebo, leading some researchers to conclude that magnesium may help to prevent metabolic syndrome and type 2 diabetes.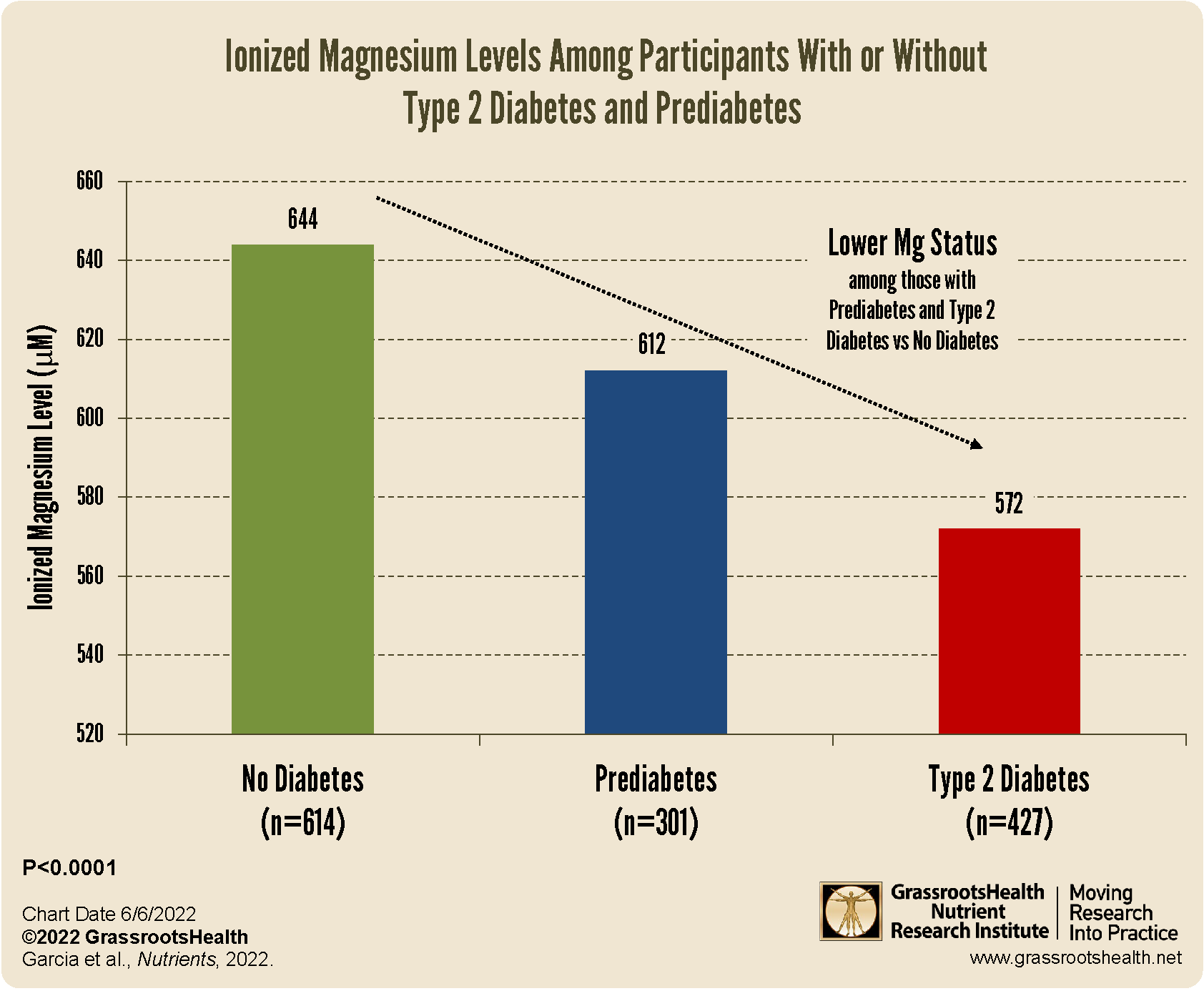 Another study found that ionized magnesium levels (a different measure of magnesium status) were independently associated with type 2 diabetes at baseline; magnesium status was significantly lower among participants with type 2 diabetes than those without it, and lower among participants with prediabetes compared to those without prediabetes. Overall, this study also demonstrated a significant, inverse association between magnesium status and the future diagnosis of type 2 diabetes, which is often preceded by metabolic syndrome.
Measuring Magnesium Status at Home
The Ionized Magnesium Blood Test, utilized in the study whose findings are illustrated in the chart above, measures the circulating ionized magnesium (iMg2+) in whole blood, and is difficult and expensive to obtain, however, it is a more accurate reflection of magnesium status than serum, RBC, and whole blood magnesium.
GrassrootsHealth offers the opportunity to measure magnesium status at home using the whole blood magnesium test, which is a better indicator of magnesium status than the serum magnesium test offered by most doctor's offices and hospitals. Participating through GrassrootsHealth also gives you the tools to move your own personal research into practice, to help determine how to best improve your health with magnesium, vitamin D, and other important nutrients – through testing, tracking, education and analysis!
Are You Getting Enough Magnesium, Vitamin D & Other Important Nutrients?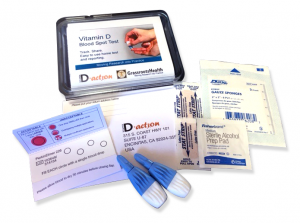 Having and maintaining healthy vitamin D levels and other nutrient levels can help improve your health now and for your future. Choose which to measure, such as your omega-3s and essential minerals including magnesium and zinc, by creating your custom home test kit today. Take steps to improve the status of each of these measurements to benefit your overall health. You can also track your own intakes, symptoms and results to see what works best for YOU.
Enroll and test your levels today, learn what steps to take to improve your status of vitamin D (see below) and other nutrients and blood markers, and take action! By enrolling in the GrassrootsHealth projects, you are not only contributing valuable information to everyone, you are also gaining knowledge about how you could improve your own health through measuring and tracking your nutrient status, and educating yourself on how to improve it.
How Can You Use this Information for YOUR Health?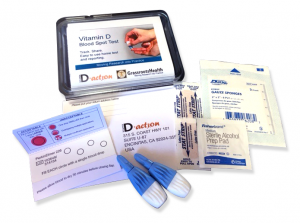 Having and maintaining healthy vitamin D and other nutrient levels can help improve your health now and for your future. Measuring is the only way to make sure you are getting enough!
STEP 1 Order your at-home blood spot test kit to measure vitamin D and other nutrients of concern to you, such as omega-3s, magnesium, essential and toxic elements (zinc, copper, selenium, lead, cadmium, mercury); include hsCRP as a marker of inflammation or HbA1c for blood sugar health
STEP 2 Answer the online questionnaire as part of the GrassrootsHealth study
STEP 3 Using our educational materials and tools (such as our dose calculators), assess your results to determine if you are in your desired target range or if actions should be taken to get there
STEP 4 After 3-6 months of implementing your changes, re-test to see if you have achieved your target level(s)