Published on October 19, 2020


Study shows both direct and indirect effects of magnesium intake and risk of breast cancer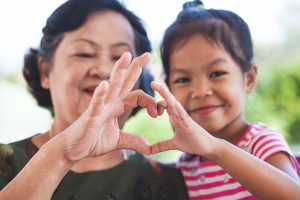 This October, for Breast Cancer Prevention Month, GrassrootsHealth has shared information about the association of certain nutrients (such as vitamin D and vitamin C), their intake or status, and how they affect breast cancer risk and outcomes. Vitamin D specifically has many roles in the physiology of cancer prevention, as detailed in a recent post here. Many studies have covered the relationship between the risk of breast cancer and vitamin D – today however, we will review a case-control study by Huang et al. showing a significant association between magnesium and breast cancer risk, as well as inflammation.
Details About the Study
Huang et al. enrolled a total of 1050 patients with breast cancer and 1229 control subjects to determine if magnesium intake had a direct association with breast cancer incidence, or an indirect association by looking at inflammatory markers interleukin-6 (IL-6) and C-reactive protein (CRP). Magnesium intake was assessed using food frequency questionnaires.
Risk of Breast Cancer Decreased with Higher Magnesium Intake and Lower CRP Levels
The study found a significant inverse relationship between magnesium intake and breast cancer risk, showing a trend of higher intakes being associated with lower risk (p-trend<0.001). Overall, there was a 22% reduction in breast cancer risk associated with those whose magnesium intake was at least 280 mg/day compared to those whose magnesium intake was lower than 280 mg/day (OR=0.78).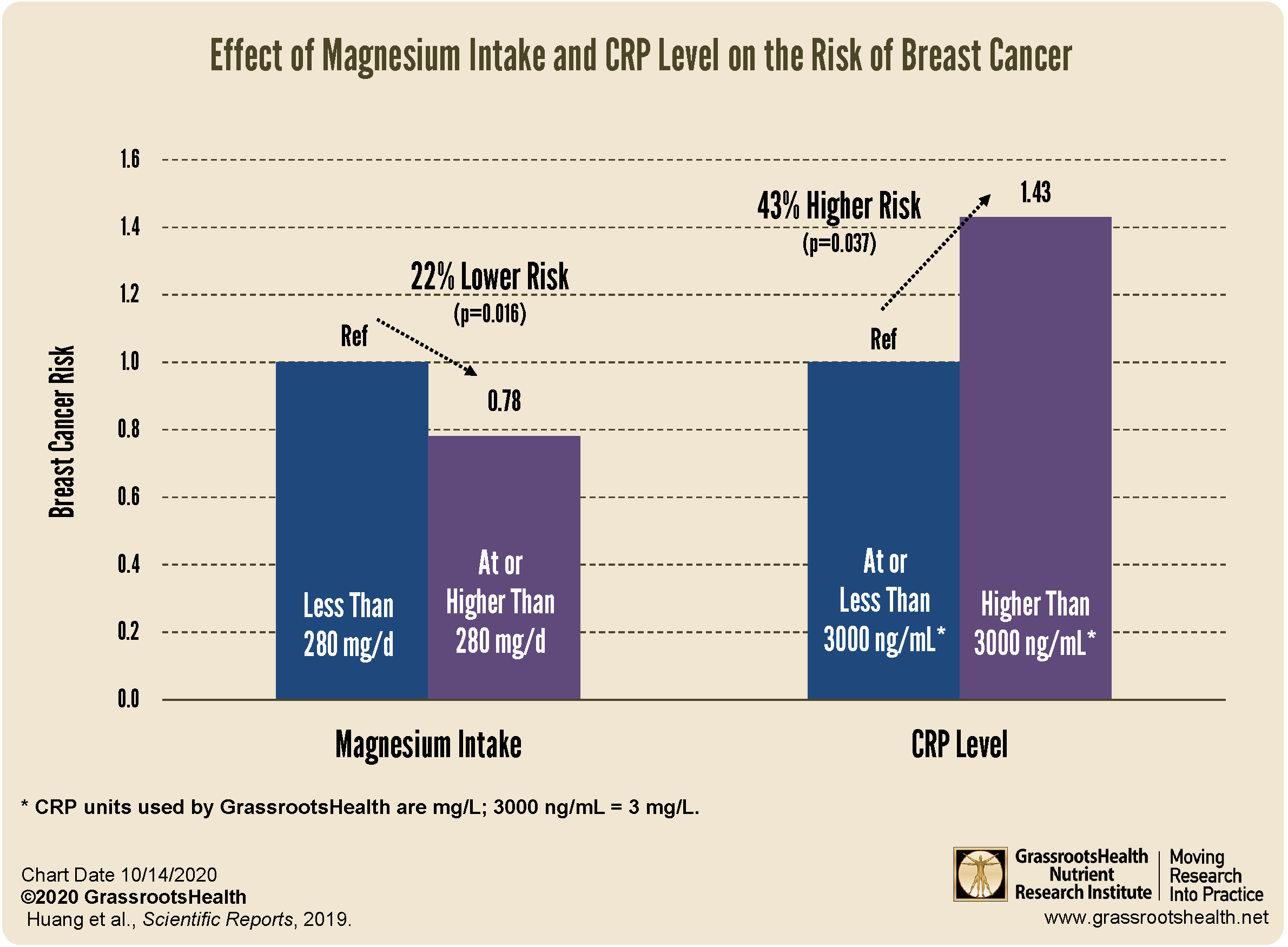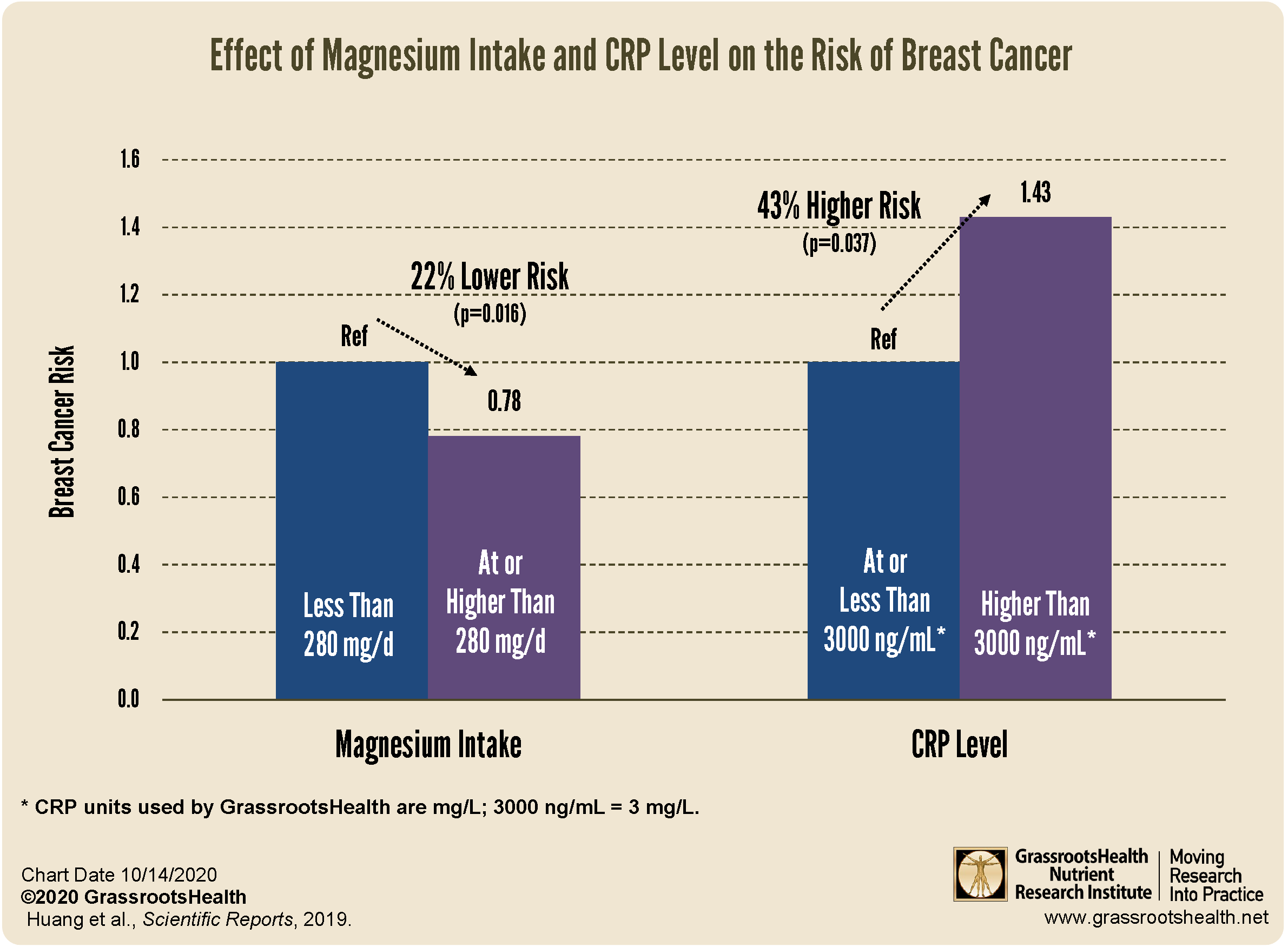 There was also a significant increase in breast cancer risk when comparing participants with higher CRP levels – those with CRP levels of > 3000 ng/ml, indicating more chronic inflammation, had a 1.43 times higher breast cancer risk compared to those with levels of <= 3000 ng/ml, indicating less chronic inflammation. (Note that the CRP units used by GrassrootsHealth are mg/L, so these values would be equivalent to >3 mg/L and <=3 mg/L.)
The Link Between Inflammation and Cancer
According to Huang et al., chronic low-grade inflammation is linked to the development of approximately 20% of all cancers. CRP is a marker used to identify and track chronic inflammation, and has also been associated with the risk of certain cancers, such as colorectal cancer and lung cancer, and with the findings of the study above, breast cancer as well. It is hypothesized that magnesium may play a role in the inhibition of tumor growth due to its involvement in reducing inflammation and oxidative damage within the cells.
What is Your Level of Inflammation? Are You Getting Enough Magnesium and Other Nutrients?
Join the Breast Cancer Prevention Study to find out! Using the GrassrootsHealth Custom Kit Builder, you can create a test kit that measures the status of nutrients important to the regulation of inflammation (such as vitamin D, omega-3s, and magnesium), as well as your CRP level. Click here to build and order your test kit today – measure your status and take the steps necessary to improve them if needed; make an impact on your health today and for your future! When you know what your levels are, you can determine next steps to take and how much supplementation may be needed if you are not at your target levels.
Concerned specifically about your immune health? See if your immune system might be needing more vitamin D and other immune boosting nutrients by enrolling in the Immune Boost Project with the Full Immune Boost Panel (which includes tests for vitamin D, Omega-3 Index, magnesium, zinc, selenium, copper, and hsCRP), and get 10% off when you use coupon code BoostTen at checkout.
What Does it Take YOU to Get Your D to 40 ng/ml (100 nmol/L)?
Did you know your health could be greatly affected by making sure you have a vitamin D level of at least 40 ng/ml (100 nmol/L)? Help us help you.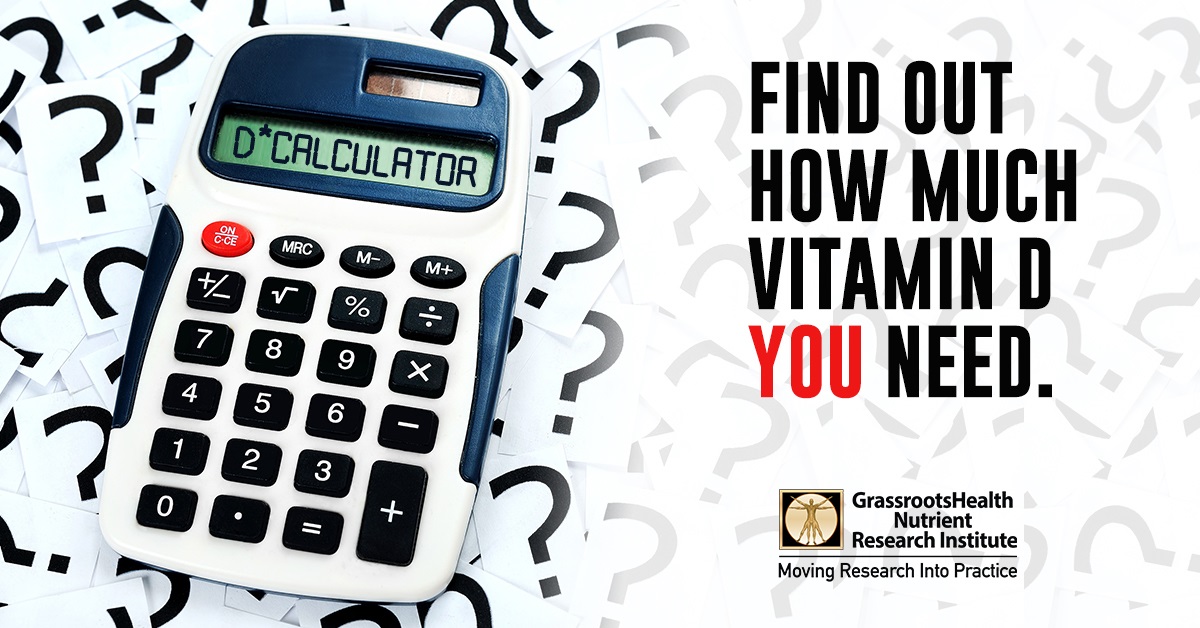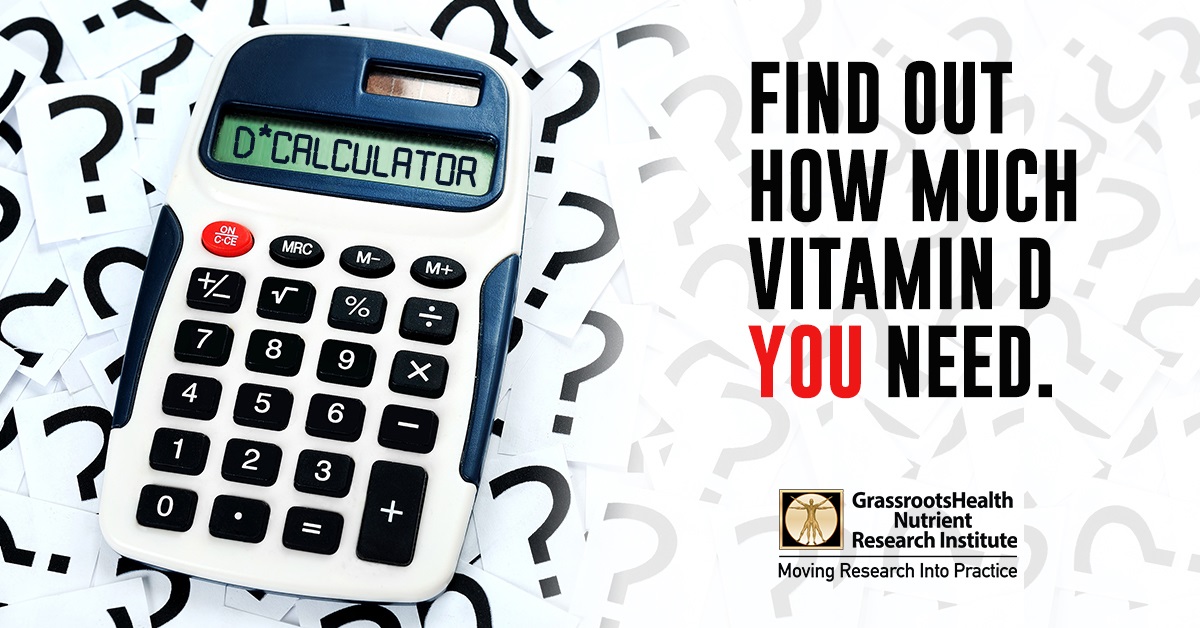 STEP 1 – Do you know what your vitamin D level is? If not, be sure to test today to find out.
STEP 2 – Determine your target level. Are you at your target level? Experts recommend a level of at least 40-60 ng/ml (100-150 nmol/L).
STEP 3 – Need to boost your level? Use the D*calculator to see how much vitamin D it may take to reach your target. Opt for the Loading Dose for a quicker boost.
STEP 4 – Optimize how your body absorbs and utilizes vitamin D with co-nutrients and these simple steps.
STEP 5 – Re-Test! This is an important step to make sure you have reached your target level, and to ensure you are not taking too much! Re-testing after 3-4 months is recommended.
STEP 6 – Adjust, Repeat…
Give your immune system the nutrients it needs to support a healthy you and protect yourself from unnecessary diseases, especially COVID-19.
NEWS ALERT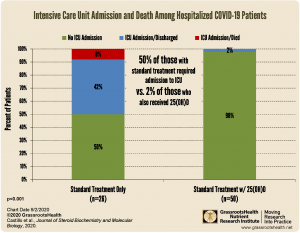 The first Randomized Controlled Trial on vitamin D and COVID-19 has shown a 96% lower risk of ICU admission for those receiving vitamin D (as 25(OH)D to quickly boost vitamin D blood levels) along with the standard treatment, compared to those receiving standard treatment alone.
These results support many previous observational studies showing a relationship between vitamin D levels and intake and COVID-19 severity.
Review the Latest Nutrient Research for COVID-19
GrassrootsHealth Nutrient Research Institute has launched the new Immune Boost project with the use of our myData-myAnswers nutrient health system that nearly 15,000 people are already using for their health. Specific markers that influence immune health are suggested for testing as part of this project including:
Vitamin D
Omega-3 Index
Essential elements magnesium, selenium, and zinc
hsCRP
Our goal is to demonstrate how one can use the Nutrient Research Model established by Dr. Robert Heaney to show the effect of vitamin D serum levels of at least 40 ng/ml (100 nmol/L) on risk reduction for all ethnicities in the population. Status and intake of other nutrients will also be analyzed for any type of relationship to immune status and symptom severity. Join the project today!
Please let us know if you're interested in helping sponsor this project.


Through GrassrootsHealth Nutrient Research Institute, you can also test your essential elements magnesium, copper, zinc and selenium, toxins such as lead, mercury and cadmium, as well as your omega-3 levels, inflammation levels and thyroid stimulating hormone (TSH) level. Find out your levels today! Log on to the test selection page (click the link below) to get your tests and see for yourself if your levels can be improved.
Make sure you track your results before and after, about every 6 months!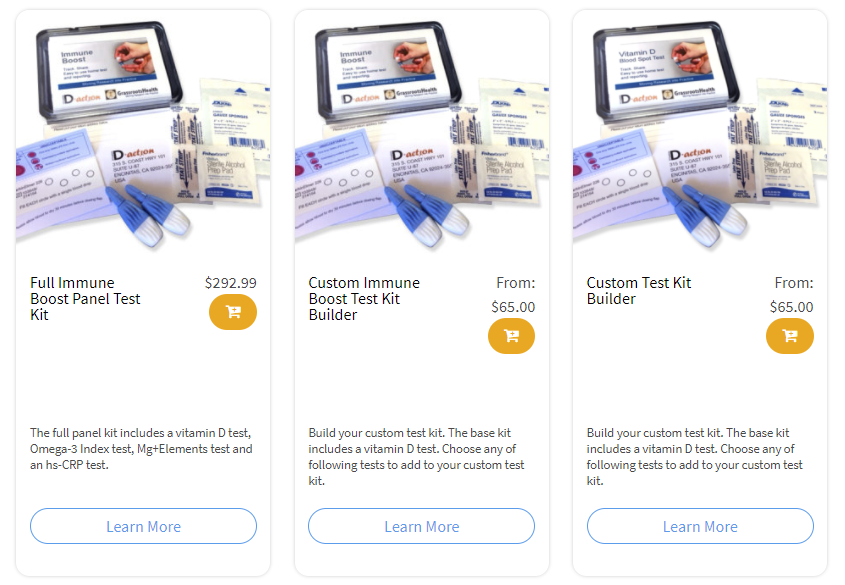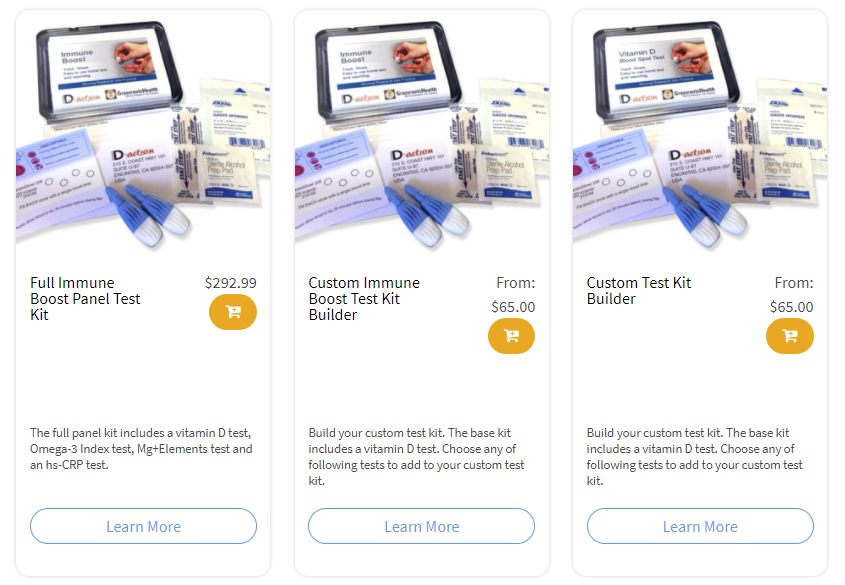 Click Here to Access the Test Page
How can I track my nutrient intake and levels over time?
To help you track your supplement use and nutrient levels, GrassrootsHealth has created the Personal Health Nutrient Decision System called


For each specific supplement, you can track what days you take it, how much, and many other details.  This will help you know your true supplemental intake and what patterns of use work for you to reach and maintain optimum nutrient levels. Check it out today!
How Can You Use this Information for YOUR Health?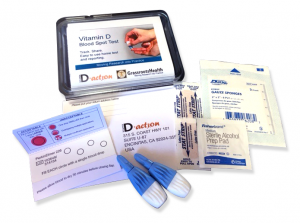 Having and maintaining healthy vitamin D and other nutrient levels can help improve your health now and for your future. Measuring is the only way to make sure you are getting enough!
STEP 1 Order your at-home blood spot test kit to measure vitamin D and other nutrients of concern to you, such as omega-3s, magnesium, essential and toxic elements (zinc, copper, selenium, lead, cadmium, mercury); include hsCRP as a marker of inflammation or HbA1c for blood sugar health
STEP 2 Answer the online questionnaire as part of the GrassrootsHealth study
STEP 3 Using our educational materials and tools (such as our dose calculators), assess your results to determine if you are in your desired target range or if actions should be taken to get there
STEP 4 After 3-6 months of implementing your changes, re-test to see if you have achieved your target level(s)