Published on September 28, 2023


15% Off Sale Ends Tomorrow – Brain disorders now account for more than 15% of all health loss worldwide. Have you taken these simple steps to help protect your brain health?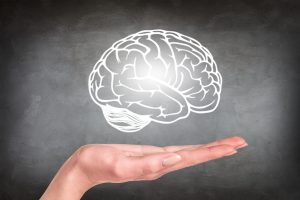 A recent Neurology Reviews article on MDedge titled "Global burden of brain disorders surpasses cardiovascular disease and cancer" highlighted findings from the latest analysis of data from the Global Burden of Disease (GBD) study. They found that brain disorders, which include mental illness, neurologic conditions, and stroke, now account for more than 15% of all health loss worldwide – a number that now surpasses that from either cardiovascular disease or cancer.
According to the data, which was gathered from 200,000 different sources,
the number of individuals ages 65 years or older will increase by 350% by 2100
healthcare spending on Alzheimer's disease in Europe alone will increase by 226% between 2015 and 2040
an estimated 300 million individuals worldwide suffer from depression, a 71% increase since 1990
since 1990 the number of strokes has increased by 95%
This month we have shared much research on how getting enough vitamin D, omega-3s, B vitamins, magnesium, and other nutrients can help protect brain health, as can managing levels of inflammation and blood sugar. If you missed this information, see our related posts below or visit our Mental Health blog here.
Have you done what you need to do to make sure your levels are within the optimal target range? This special ends tomorrow!
Measure your levels today, use the coupon code HAPPYBRAIN to get 15% off any of the following kits:
Promotion ends tomorrow, Sept. 30 at 11:59 PM PST
---
Vitamin D Alone has Many Benefits for Your Brain
The following figure from a 2014 publication by Groves et al. beautifully illustrates the strength of evidence of the association between vitamin D and different brain disorders. Keep in mind, many other studies on vitamin D and these disorders have been published since the creation of this chart, several of which we have reviewed in recent posts.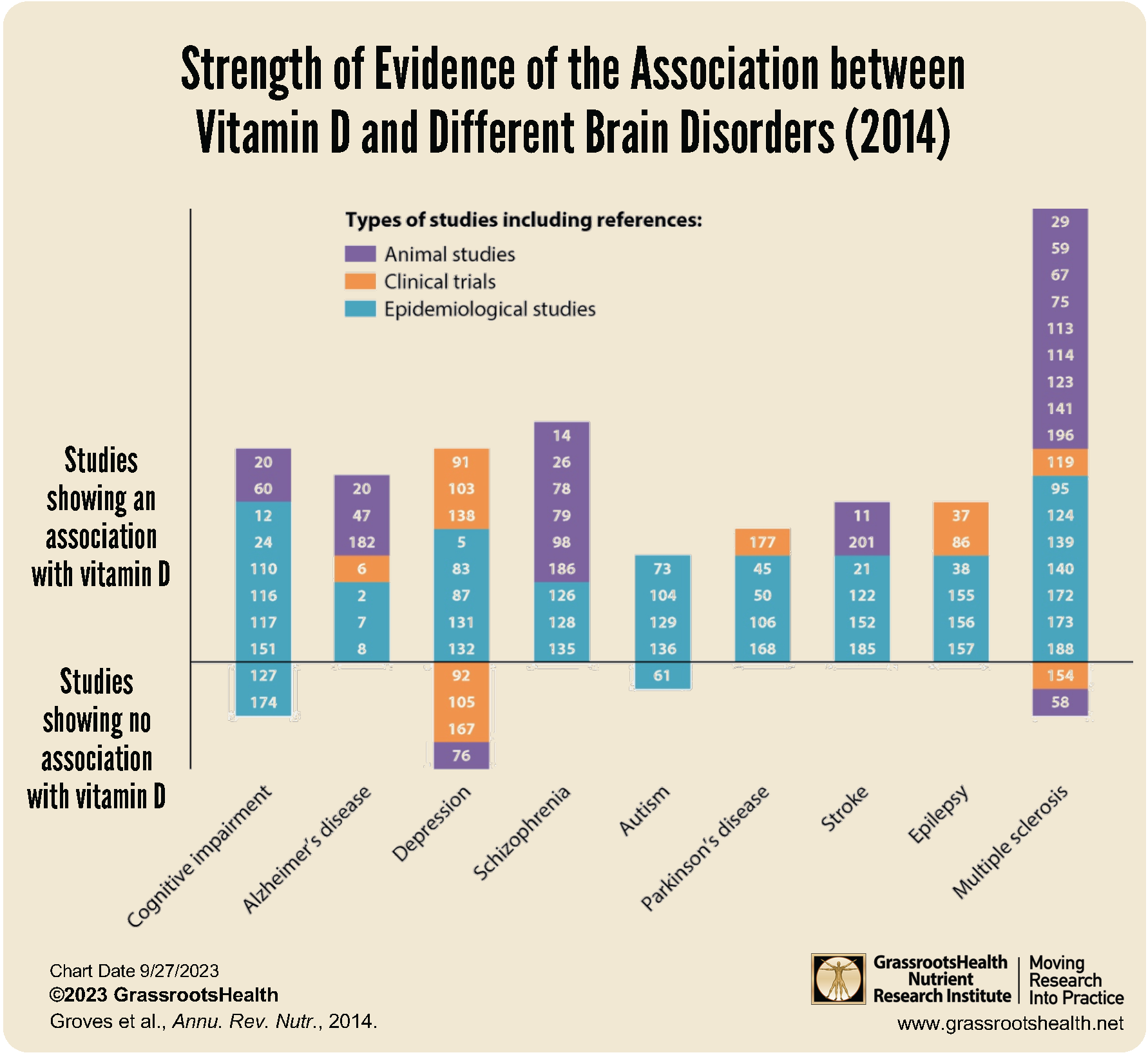 Click to Enlarge & Print
Addressing your vitamin D level is an easy step to take to support your brain health. Other nutrients and measurements that are important to assess and address include your omega-3 status, magnesium, inflammation levels, blood sugar, and intake of B vitamins. Learn more about how each of these can be an important factor for brain health here.
---

ENDS TOMORROW!  Choose from the Cognitive Health Test Kit or the Inflammation Panel Test Kit (with or without Magnesium) to measure the above levels, and get 15% off when you use the coupon code HAPPYBRAIN.
Ends Tomorrow: 15% Off Select Kits with HAPPYBRAIN
Create Your Custom Home Test Kit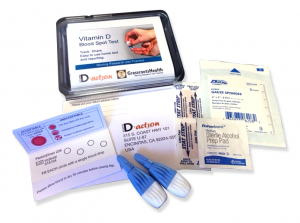 Measure your vitamin D levels at home as part of the D*action project! To know if you are getting enough, make sure you test today!
You can also measure your:
Vitamin D
Magnesium PLUS Essential and Toxic Elements
Omega-3 Fatty Acids
hsCRP
HbA1c
TSH
Type 1 Diabetes Autoantibodies
Did you know that each of the above can be measured at home using a simple blood spot test? As part of our ongoing research project, you can order your home blood spot test kit to get your levels, followed by education and steps to take to help you reach your optimal target levels. Start by enrolling and ordering your kit to measure each of the above important markers, and make sure you are getting enough of each to support better mood and wellbeing!
Create your custom home test kit today. Take steps to improve the status of each of these measurements to benefit your overall health. With measurement you can then determine how much is needed and steps to achieve your goals.  You can also track your own intakes, symptoms and results to see what works best for YOU.
How Can You Use this Information for YOUR Health?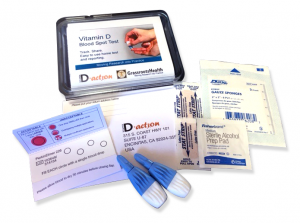 Having and maintaining healthy vitamin D and other nutrient levels can help improve your health now and for your future. Measuring is the only way to make sure you are getting enough!
STEP 1 Order your at-home blood spot test kit to measure vitamin D and other nutrients of concern to you, such as omega-3s, magnesium, essential and toxic elements (zinc, copper, selenium, lead, cadmium, mercury); include hsCRP as a marker of inflammation or HbA1c for blood sugar health
STEP 2 Answer the online questionnaire as part of the GrassrootsHealth study
STEP 3 Using our educational materials and tools (such as our dose calculators), assess your results to determine if you are in your desired target range or if actions should be taken to get there
STEP 4 After 3-6 months of implementing your changes, re-test to see if you have achieved your target level(s)