Published on February 5, 2020

Muscle soreness and pain are commonly seen among people who exercise. Could the nutrients we receive on a day-to-day basis help decrease this unwanted side effect? Previous posts have highlighted the benefits of vitamin D and omega-3s for athletic performance and exercise recovery. What about magnesium, which is essential to muscle function and health?
The authors of the study mentioned below recognized that most people do not get an adequate amount of magnesium in their diets, and decided to take a look at how magnesium supplementation might affect post-exercise muscle soreness.
How did the study work?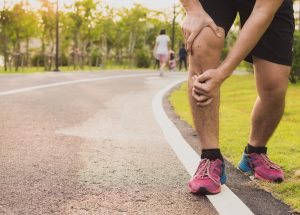 A double-blind, placebo-controlled, cross over study recently published by Steward et al. included data from 9 male recreational runners who were put on a low-magnesium diet, and were either given a week of 500 mg/day of magnesium or a placebo prior to a 10 km downhill run. Measurements for muscle soreness (using a pain scale of 0 to 10) were taken prior to the run, and at 1 hour, 24 hours, 48 hours and 72 hours after. Additional testing included blood levels of interleukin-6 (IL-6), soluble interleukin-6 receptor (sIL-6R), creatine kinase (CK), glucose and lactate. The process was repeated for all participants with the opposite treatment after a two week wash-out period (those who received placebo prior to the first run received the magnesium supplement prior to the second run, and visa versa).
What did the study find?
There were several benefits seen among the groups receiving magnesium supplementation compared to those receiving placebo. As can be seen in the chart below, muscle soreness (measured as perceived pain) was significantly higher at all three time points from 24 hours to 72 hours after completing the run in the placebo group compared to the magnesium group. Measurements for IL-6 and sIL-6R, which can be used to assess the level of inflammation and fatigue, went up after the run for both groups, but remained significantly lower in the magnesium group after running compared to placebo. While there was not a significant difference in the overall average speed, seven of the nine participants did complete the run with a faster time after taking the magnesium supplements compared to when they received the placebo.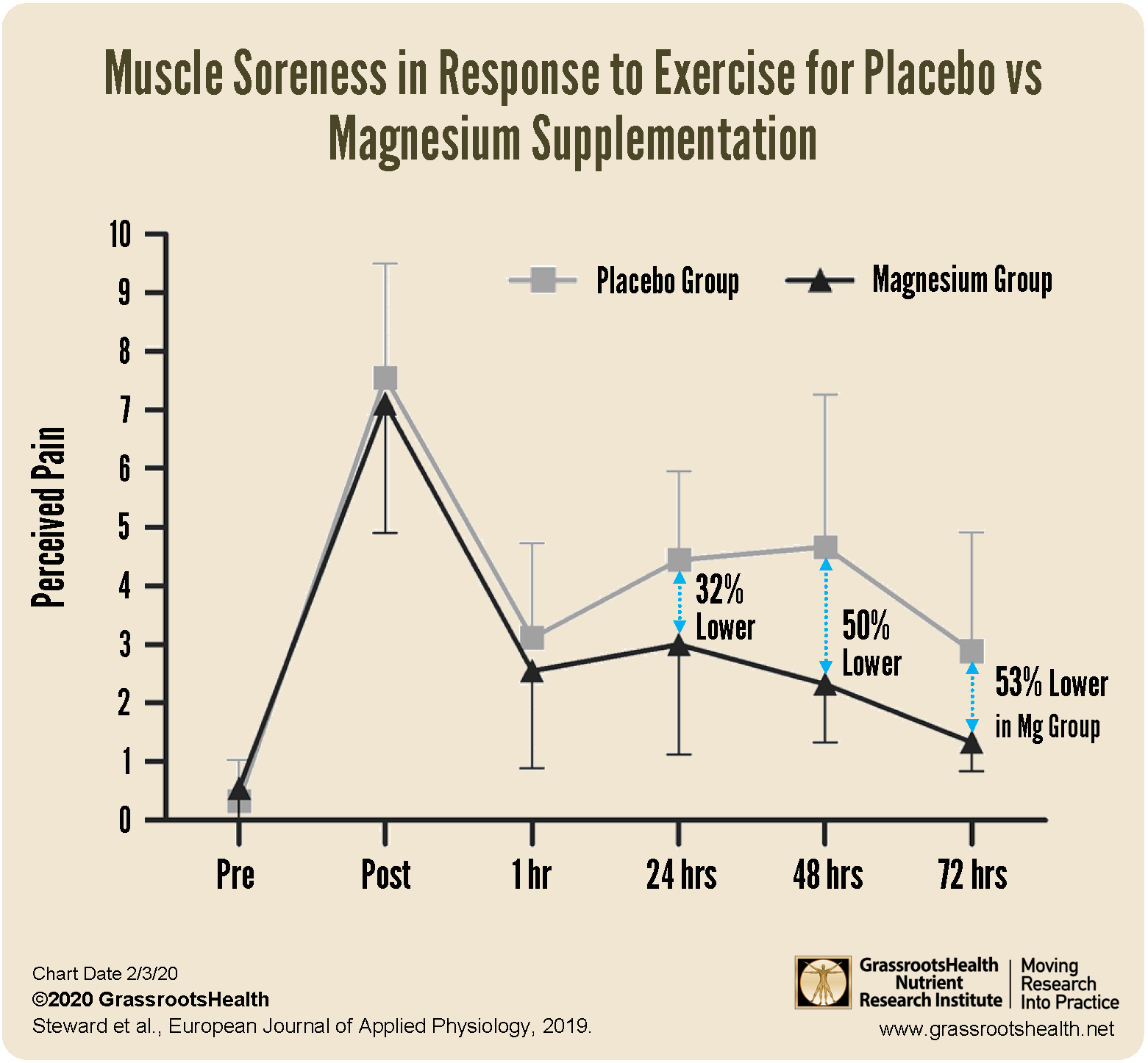 As can be concluded, nutrients such as magnesium, vitamin D, and omega-3s may be beneficial for optimal exercise performance and recovery. Testing your levels of these nutrients is the best way to be sure you are getting enough – all three of these can be measured with the Magnesium*PLUS test kit.
Is your immune system strong enough to help you stay healthy?
Make sure you know your vitamin D level, and take steps to keep it within a target of 40-60 ng/ml or 100-150 nmol/L! Through GrassrootsHealth Nutrient Research Institute, you can also test your essential elements magnesium, copper, zinc and selenium, toxins such as lead, mercury and cadmium, as well as your omega-3 levels, inflammation levels and thyroid stimulating hormone (TSH) level. Find out your levels today! Log on to the test selection page (click the link below) to get your tests and see for yourself if your levels can be improved.
Make sure you track your results before and after, about every 6 months!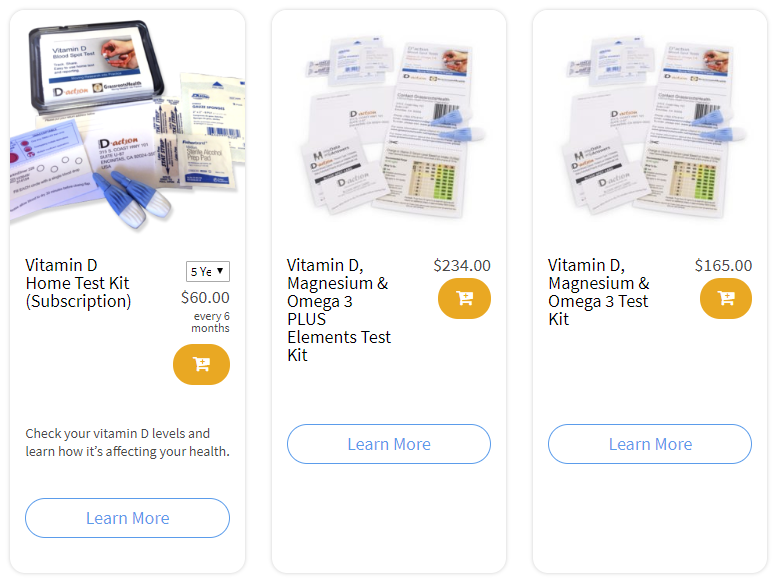 Click Here to Access the Test Page
How can I track my nutrient intake and levels over time?
To help you track your supplement use and nutrient levels, GrassrootsHealth has created an online personal health tracking system called myData-myAnswers. For each specific supplement, you can track what days you take it, how much, and many other details. This will help you know your true supplemental intake and what patterns of use work for you to reach and maintain optimum nutrient levels. Check it out today!