Published on September 20, 2023


A study following over 12,000 individuals for 20 years found that those with the highest levels of CRP had a steeper cognitive decline compared to those with the lowest levels
Key Points
Alzheimer's Disease affects an estimated 6.5 million Americans age 65 and older, a number that is projected to surpass 13.8 million by 2060, and it remains the 5th leading cause of death among Americans in this age group
A study found that individuals with higher levels of inflammatory markers in midlife had increased cognitive decline over 20 years. Specifically, those with the highest levels of C-reactive protein (CRP) (≥4.69 mg/L) had an 11.6% steeper cognitive decline compared to those with the lowest levels of CRP (≤1.04 mg/L).
Several tests, such as those included in the Inflammation Panel (which includes a measurement of CRP), can help an individual identify the amount of chronic inflammation hiding within their body
---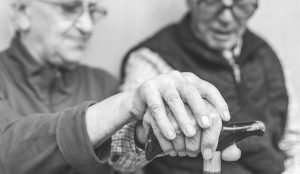 Tomorrow is World Azheimer's Day – a day to bring awareness to a disease that affects an estimated 6.5 million Americans age 65 and older, a number that is projected to surpass 13.8 million by 2060. Alzheimer's Disease remains the 5th leading cause of death among Americans in this age group, yet it is important to remember that Alzheimer's is a progressive, preventable brain disorder, NOT a normal part of aging.
Learn More about How to Help Prevent Alzheimer's Disease
Reducing Inflammation in Midlife can help Reduce Cognitive Decline in Later Life
A study published by Walker et al. titled "Systemic inflammation during midlife and cognitive change over 20 years: The ARIC Study" assessed the long-term effects of chronic, low-grade inflammation during midlife on cognitive decline in later life.
In this study, researchers measured inflammatory biomarkers during middle adulthood for more than 12,000 participants in the United States. The specific inflammatory biomarkers were: C-reactive protein (CRP) and an inflammation composite score consisting of fibrinogen, white blood cell count, von Willebrand factor, and factor VIII combined.
Memory, language, and executive function were assessed over the course of 20 years (average age at first cognitive assessment was 57 years).
Higher CRP Levels Linked to Steeper Cognitive Decline
The study found that those with higher levels of inflammatory markers had increased cognitive decline over 20 years. Specifically, those with the highest levels of C-reactive protein (CRP) (≥4.69 mg/L) had an 11.6% steeper cognitive decline compared to those with the lowest levels of CRP (≤1.04 mg/L).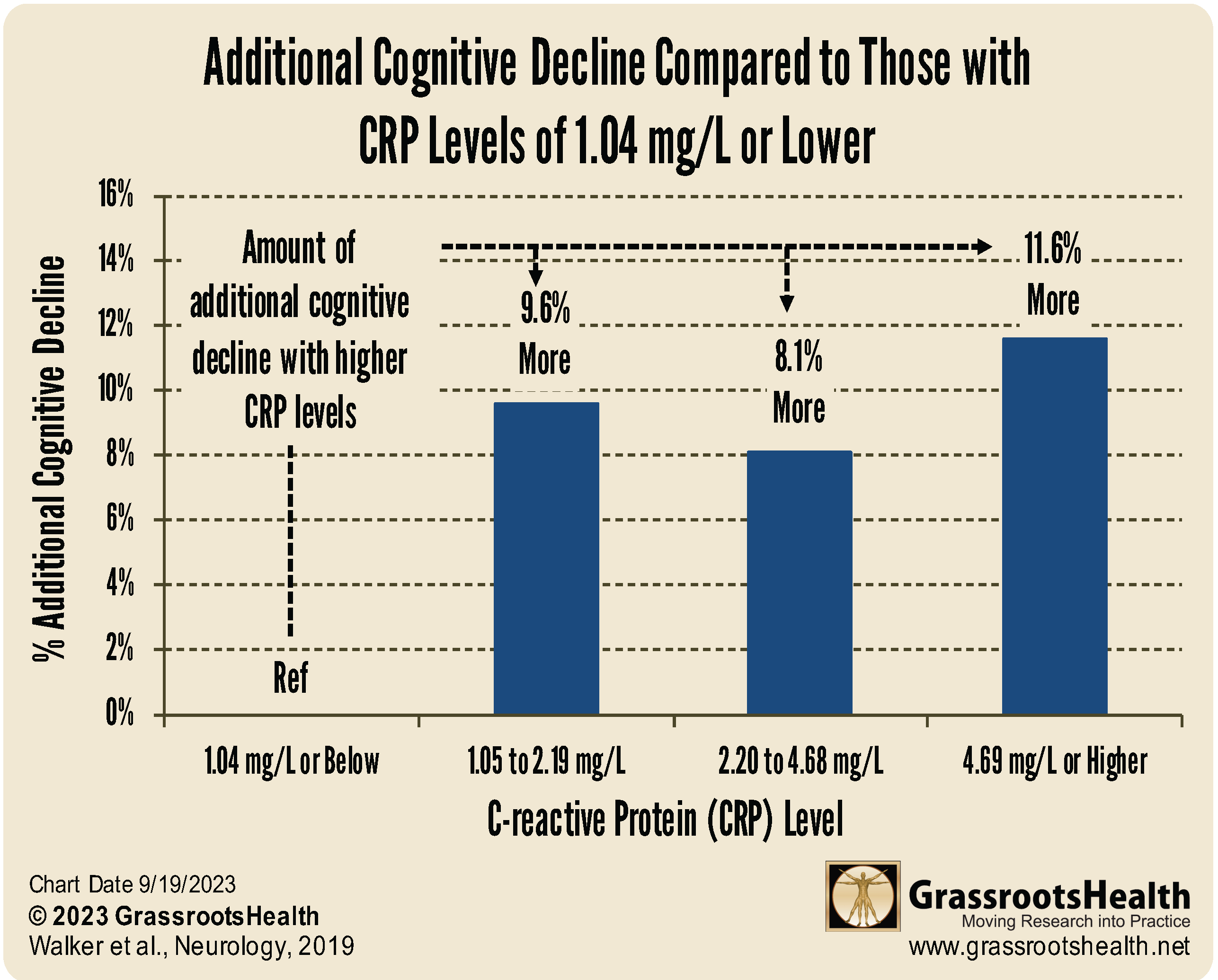 Click to Enlarge & Print
Further analysis determined a threshold of CRP associated with cognitive decline to be approximately 1.05 mg/L, above which similar levels of cognitive decline were observed. Also, those with the highest inflammatory composite scores had an 8% steeper cognitive decline than those with the lowest scores. Participants with more elevated inflammatory markers had a steeper dose-response decline in cognitive function.
Measure to Determine Your Amount of Inflammation and Associated Disease Risk with 15% Off Today
Testing with the Inflammation Panel Test Kit can help individuals take more specific steps towards achieving lower overall inflammation levels and decreasing the risk of chronic diseases. Determine what changes you may need to take, such as increasing vitamin D intake if necessary, and/or increasing omega-3 (EPA and DHA) intake while decreasing pro-inflammatory omega-6 intake (such as AA) and making dietary changes as indicated by the test results.
The Inflammation Panel test kit offered by GrassrootsHealth includes CRP along with vitamin D and other important factors related to inflammation – order today and receive 15% off your test kit with the code HAPPYBRAIN (promotion expires 9/30/23).
ORDER THE INFLAMMATION PANEL; Use code HAPPYBRAIN for 15% Off

Create Your Custom Home Test Kit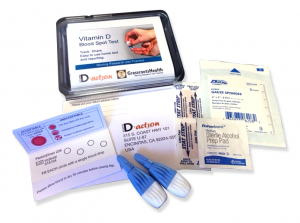 Measure your vitamin D levels at home as part of the D*action project! To know if you are getting enough, make sure you test today!
You can also measure your:
Vitamin D
Magnesium PLUS Essential and Toxic Elements
Omega-3 Fatty Acids
hsCRP
HbA1c
TSH
Type 1 Diabetes Autoantibodies
Did you know that each of the above can be measured at home using a simple blood spot test? As part of our ongoing research project, you can order your home blood spot test kit to get your levels, followed by education and steps to take to help you reach your optimal target levels. Start by enrolling and ordering your kit to measure each of the above important markers, and make sure you are getting enough of each to support better mood and wellbeing!
Create your custom home test kit today. Take steps to improve the status of each of these measurements to benefit your overall health. With measurement you can then determine how much is needed and steps to achieve your goals.  You can also track your own intakes, symptoms and results to see what works best for YOU.
How Can You Use this Information for YOUR Health?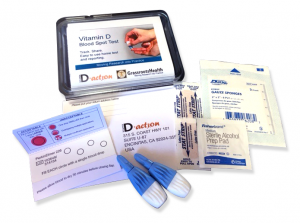 Having and maintaining healthy vitamin D and other nutrient levels can help improve your health now and for your future. Measuring is the only way to make sure you are getting enough!
STEP 1 Order your at-home blood spot test kit to measure vitamin D and other nutrients of concern to you, such as omega-3s, magnesium, essential and toxic elements (zinc, copper, selenium, lead, cadmium, mercury); include hsCRP as a marker of inflammation or HbA1c for blood sugar health
STEP 2 Answer the online questionnaire as part of the GrassrootsHealth study
STEP 3 Using our educational materials and tools (such as our dose calculators), assess your results to determine if you are in your desired target range or if actions should be taken to get there
STEP 4 After 3-6 months of implementing your changes, re-test to see if you have achieved your target level(s)