Published on December 28, 2020
Yet another study finds a correlation between vitamin D level and COVID-19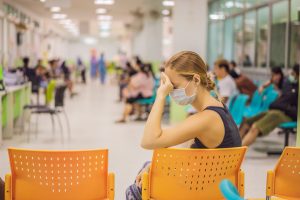 The evidence connecting vitamin D and COVID-19 disease and severity is overwhelming. Studies have been published concluding that higher vitamin D levels are associated with more positive outcomes, from a decreased risk of testing positive to COVID-19 to a decreased risk of severity and death. In our last post, we shared a short video showing that 70-80% of COVID-19 patients with low vitamin D required admission to the ICU.
There are several important roles vitamin D plays in regulating the immune response, and its effectiveness specifically in regard to viral upper respiratory infections has been well noted. The evidence keeps piling up. Below we review yet another study that demonstrates the importance of vitamin D levels in the immune response to COVID-19.
82% of Hospitalized COVID-19 Patients had Vitamin D Deficiency
A study by Hernandez et al. looked at vitamin D levels among 216 adult hospitalized COVID-19 patients and compared them to levels of 197 matched healthy controls. Of the 216 COVID-19 patients, 19 (8.8%) of them were on vitamin D supplementation, and their data was analyzed separately.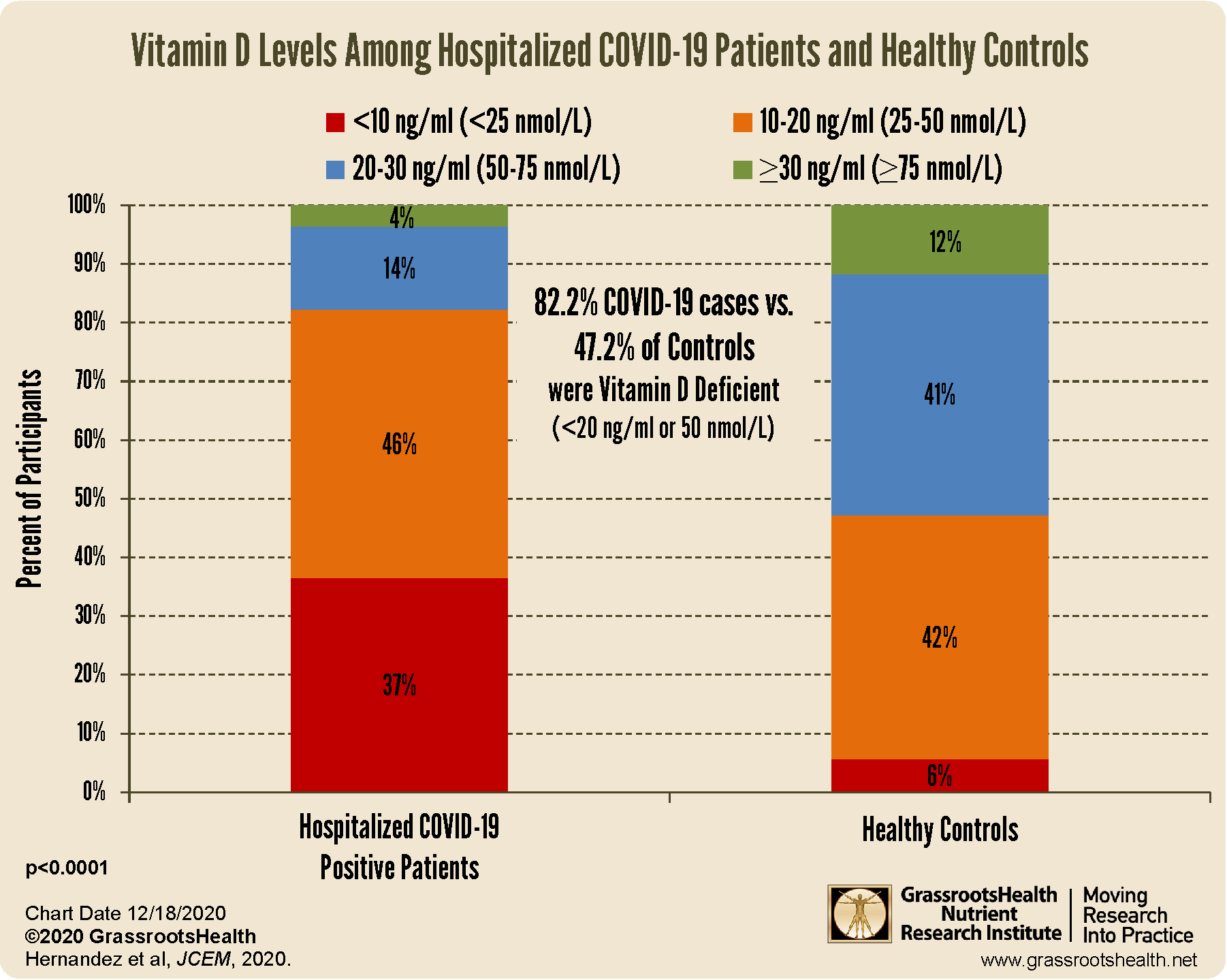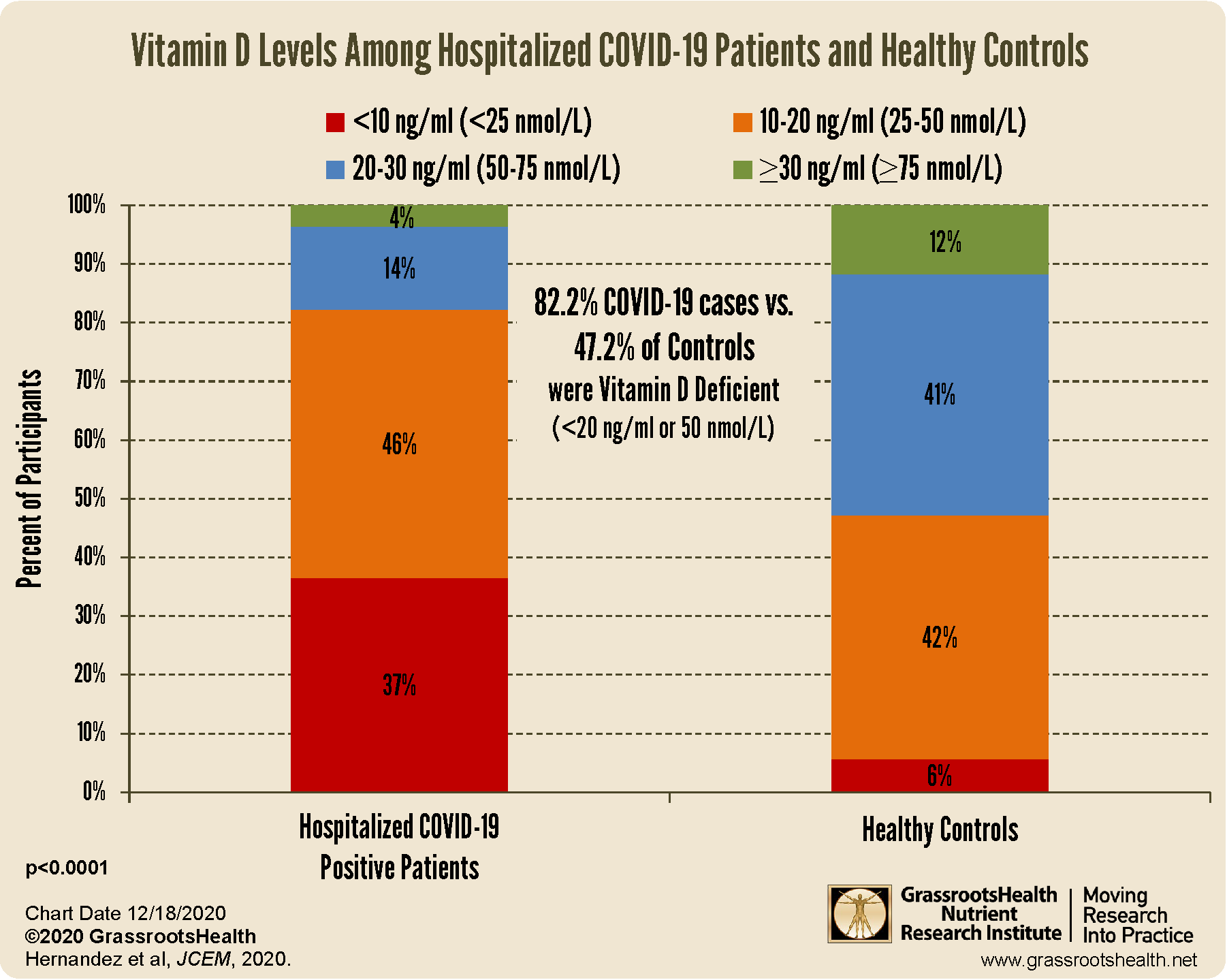 The distribution of vitamin D levels among each group are illustrated in the chart above. The average vitamin D level among the COVID-19 patients upon admission to the hospital was 14 ng/ml (35 nmol/L) with 82% having vitamin D levels below 20 ng/ml (50 nmol/L), and an average of 21 ng/ml (52 nmol/L) among healthy controls, with only 47% below 20 ng/ml (p<0.0001).
Shorter Hospital Stays and Fewer Interventions Needed with Vitamin D
Among the COVID-19 patients who were taking vitamin D supplementation, most were women and had a greater prevalence of hypertension and immunosuppression. Even so, when compared to the COVID-19 patients who were not on vitamin D supplementation, those taking vitamin D had significantly lower rates of ICU admission, as well as an overall lower percent of combined severity and shorter length of hospital stay (although these findings were not statistically significant).
In addition, when outcomes among patients whose vitamin D level was 20 ng/ml (50 nmol/L) or higher were compared to those with levels below 20 ng/ml, the patients with higher vitamin D levels had better PaO2/FIO2 ratios (used to measure severity of Acute Respiratory Distress Syndrome; p=0.034), had less frequent radiological progression (indicating fluid build-up in the lungs; p=0.037), were less likely to require medication (p=0.032) or be admitted to the ICU (p=0.048), and were more likely to have a shorter hospital stay (p=0.002).
Don't Blindly Supplement – Test Your Vitamin D Level Today!
By joining the GrassrootsHealth projects, you are not only contributing valuable information to our study, but you are also gaining knowledge about how you could improve your own health through measuring and tracking your nutrient status, and educating yourself on how to improve it. Do you know what your status of vitamin D, omega-3s, and other essential nutrients is? Could your levels be improved? Test now to find out!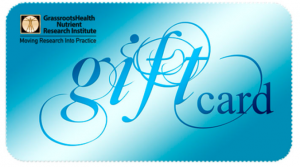 We now have a NEW GIFTING SERVICE that allows you to quickly send 'Gift Cards' to friends, family and coworkers who you consider might need immediate access to testing, and to Claim the Joy of Your Health TODAY. Give the gift today!
What does the Research Say about Vitamin D & COVID-19?
It's TIME to start saving lives! If you can help PREVENT the majority of the death, it's time! What's it costing you/us not to take action NOW?
There is much published research that supports a clear link between vitamin D and COVID-19 showing that higher vitamin D levels are related to: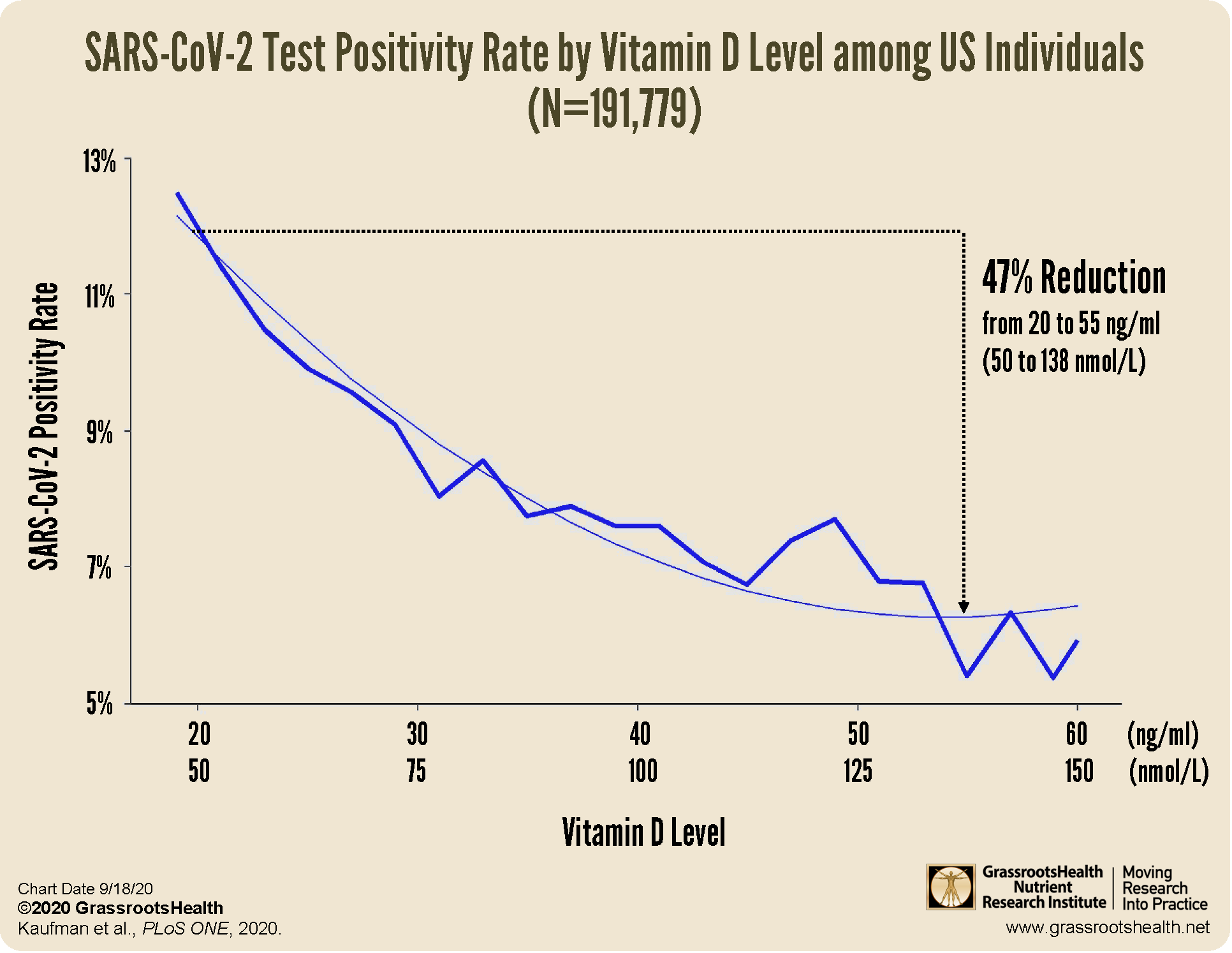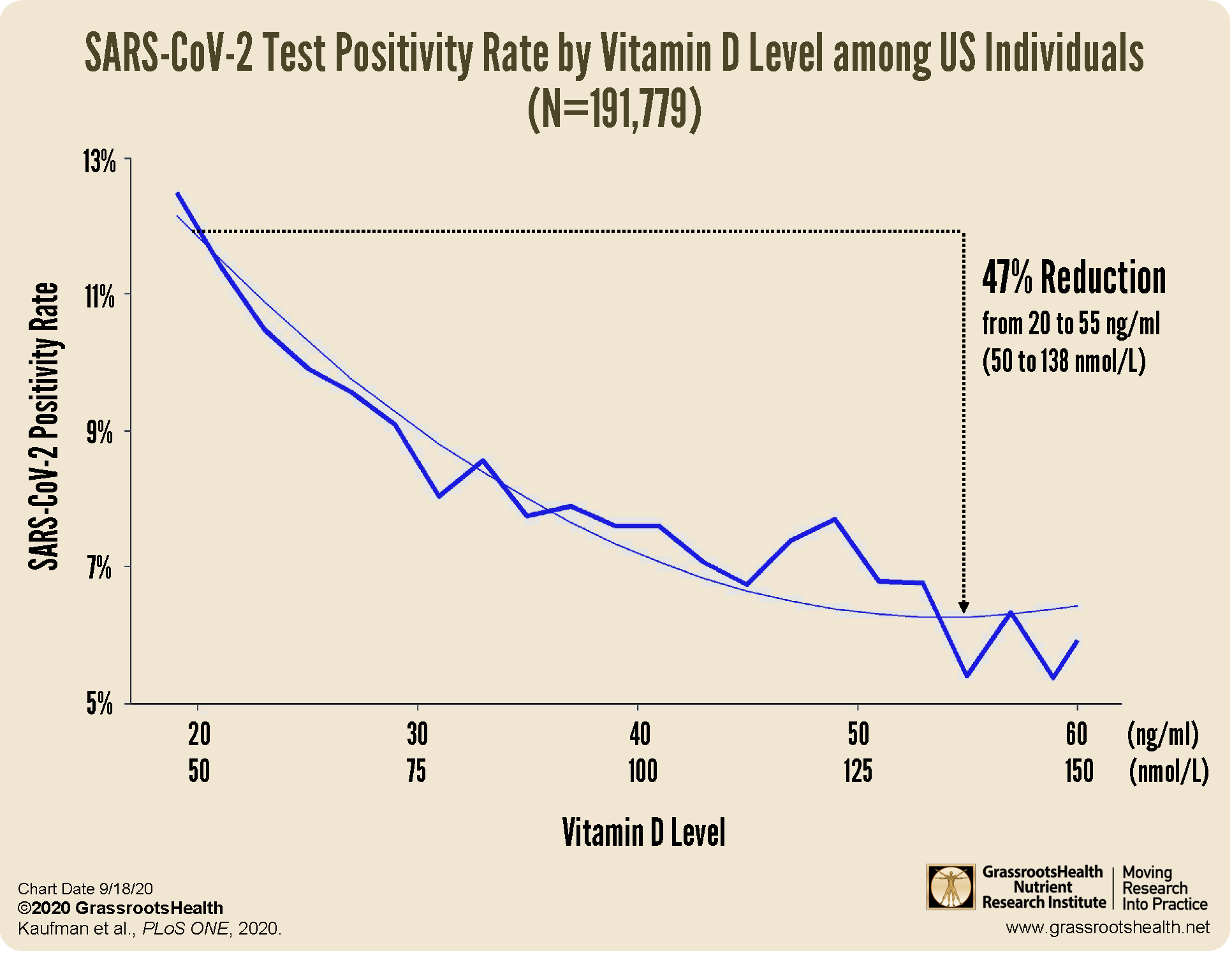 a decreased risk of testing positive for COVID-19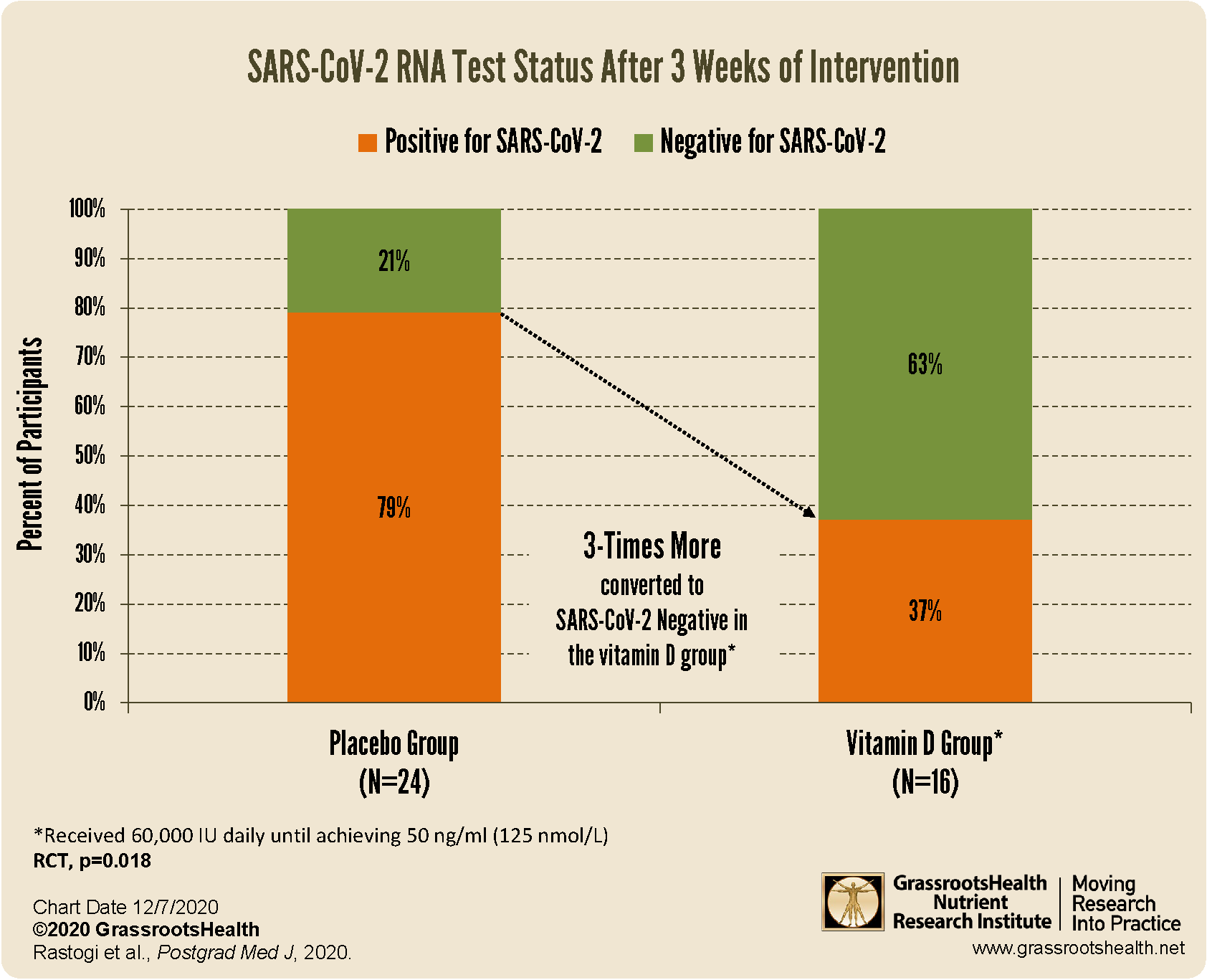 increased viral SARS-CoV-2 RNA clearance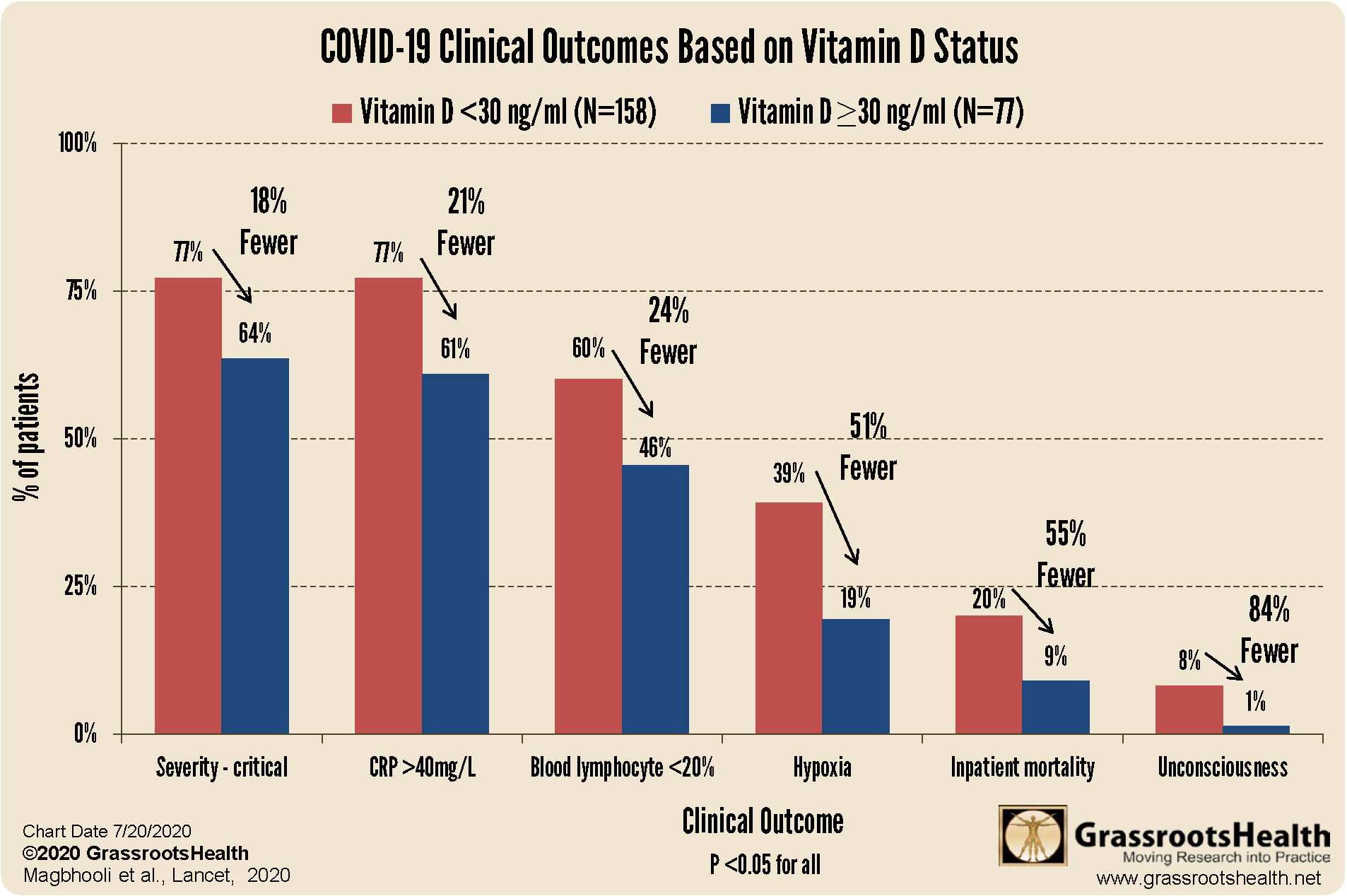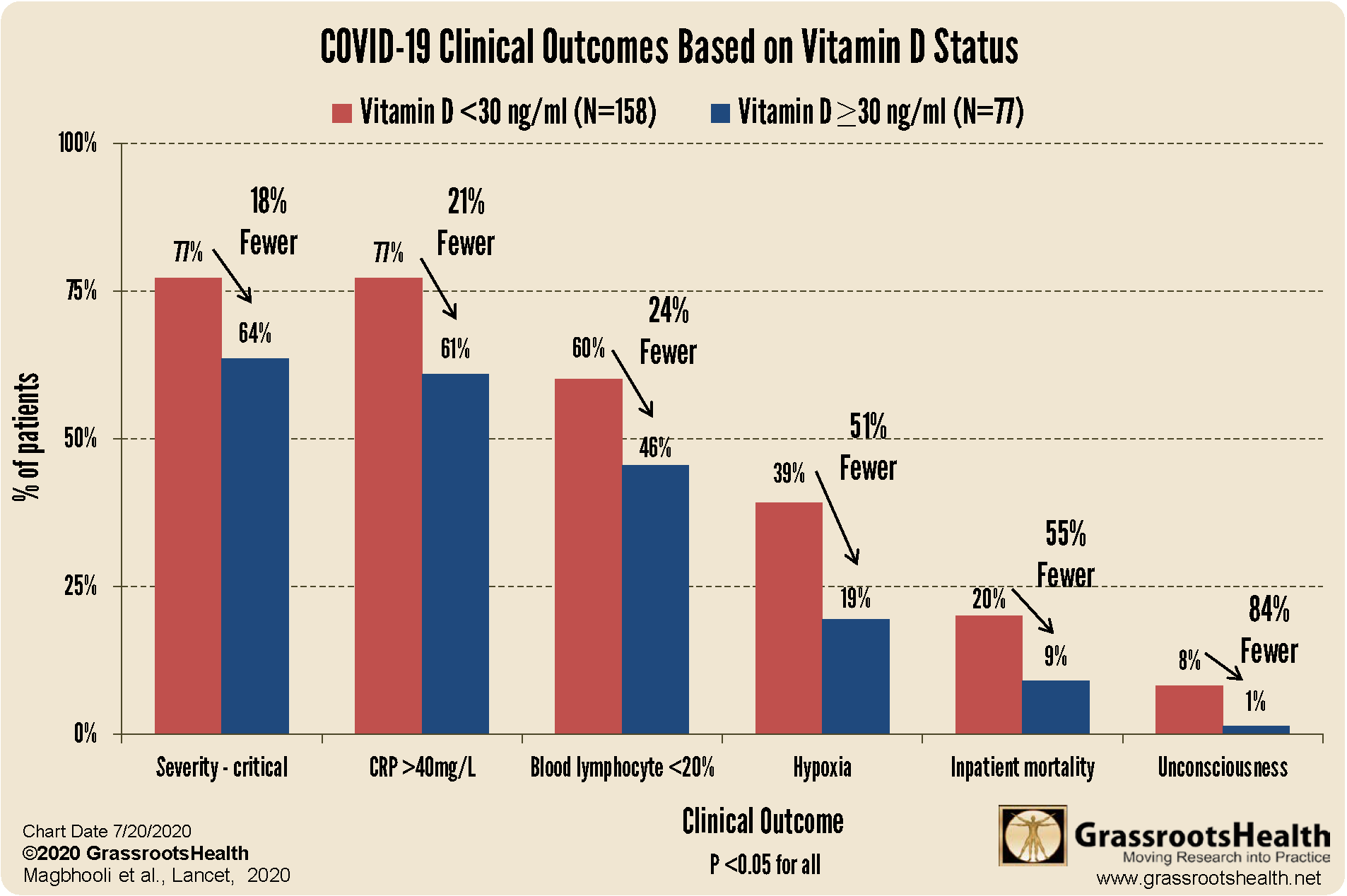 better clinical outcomes among patients with COVID-19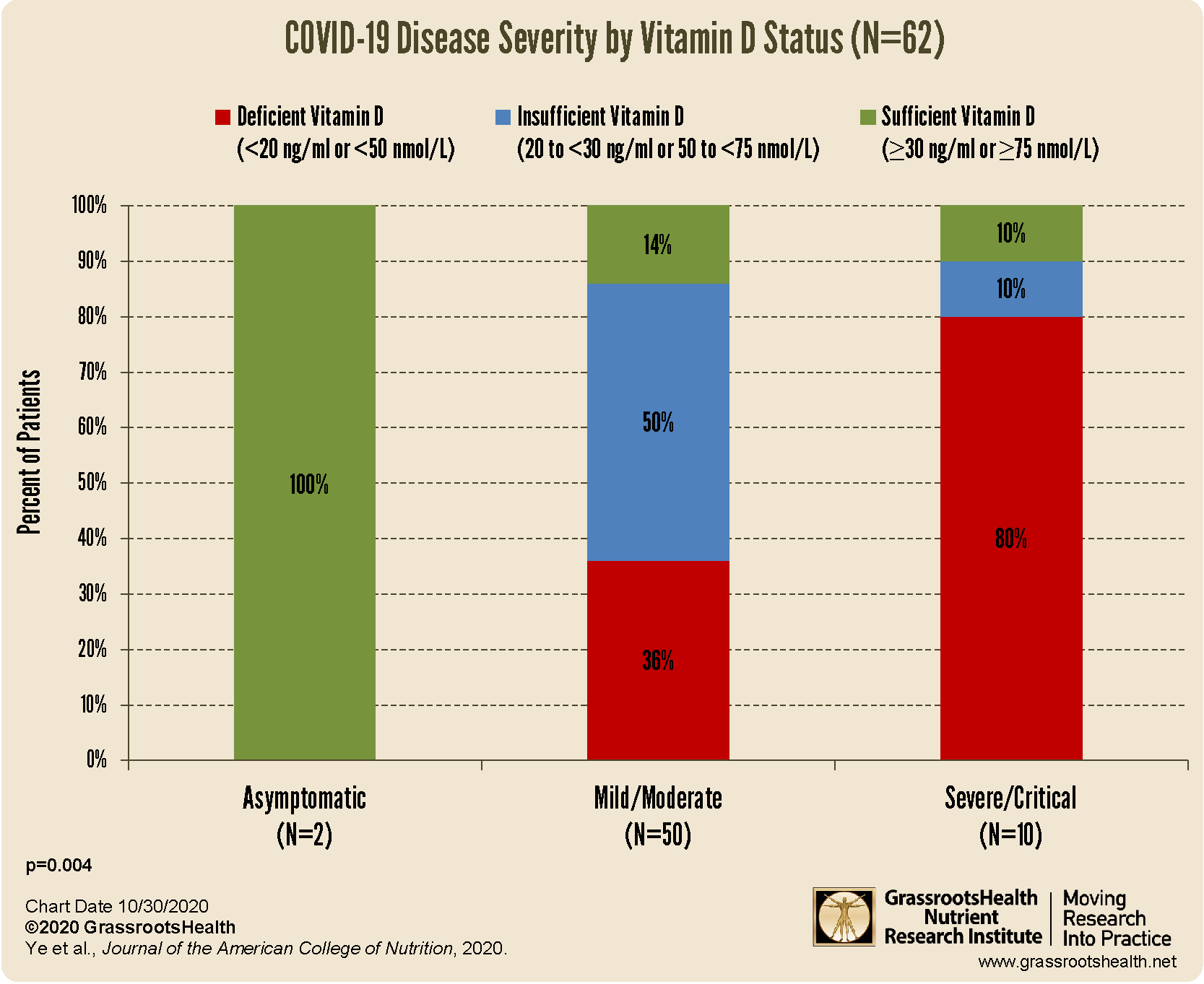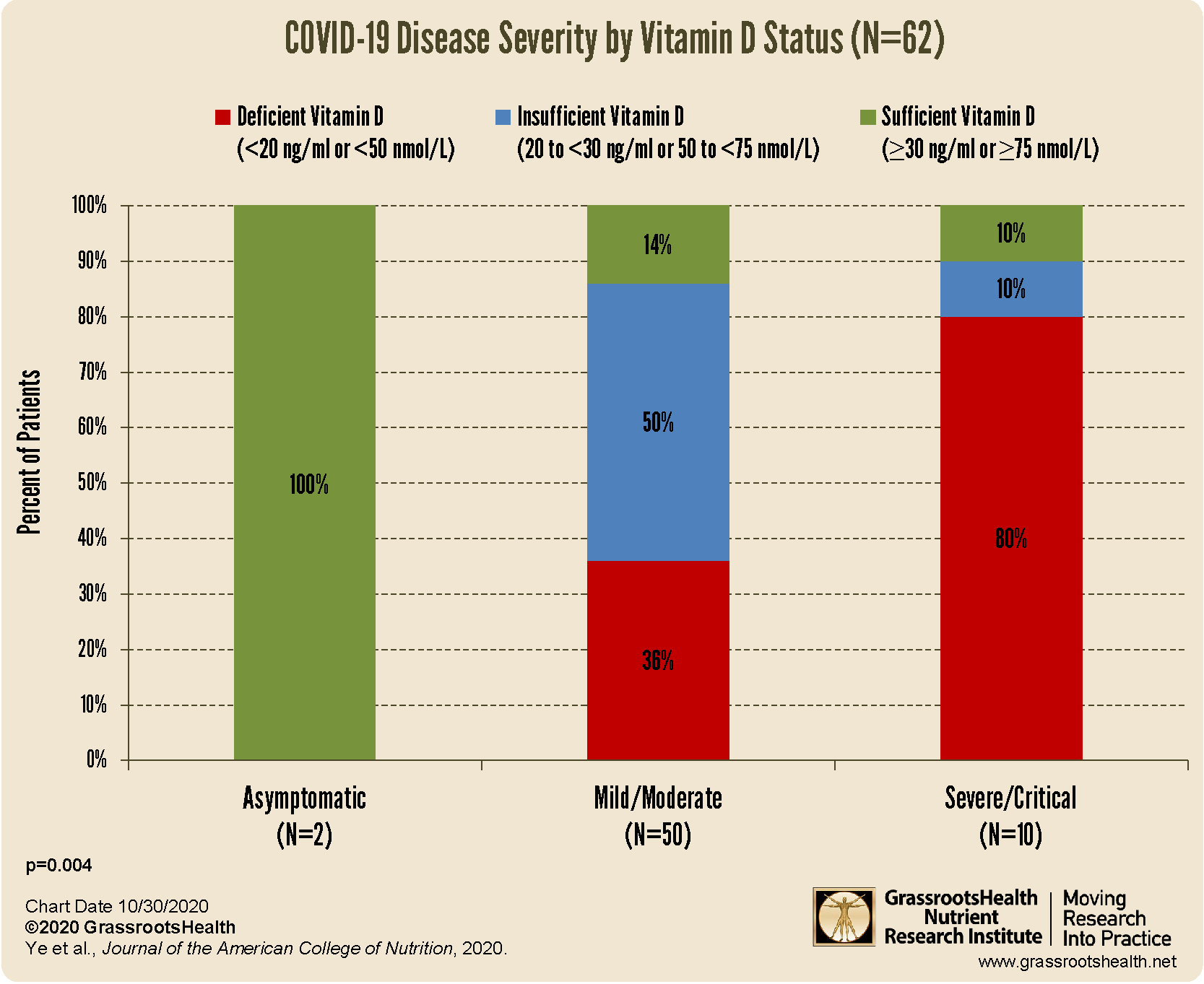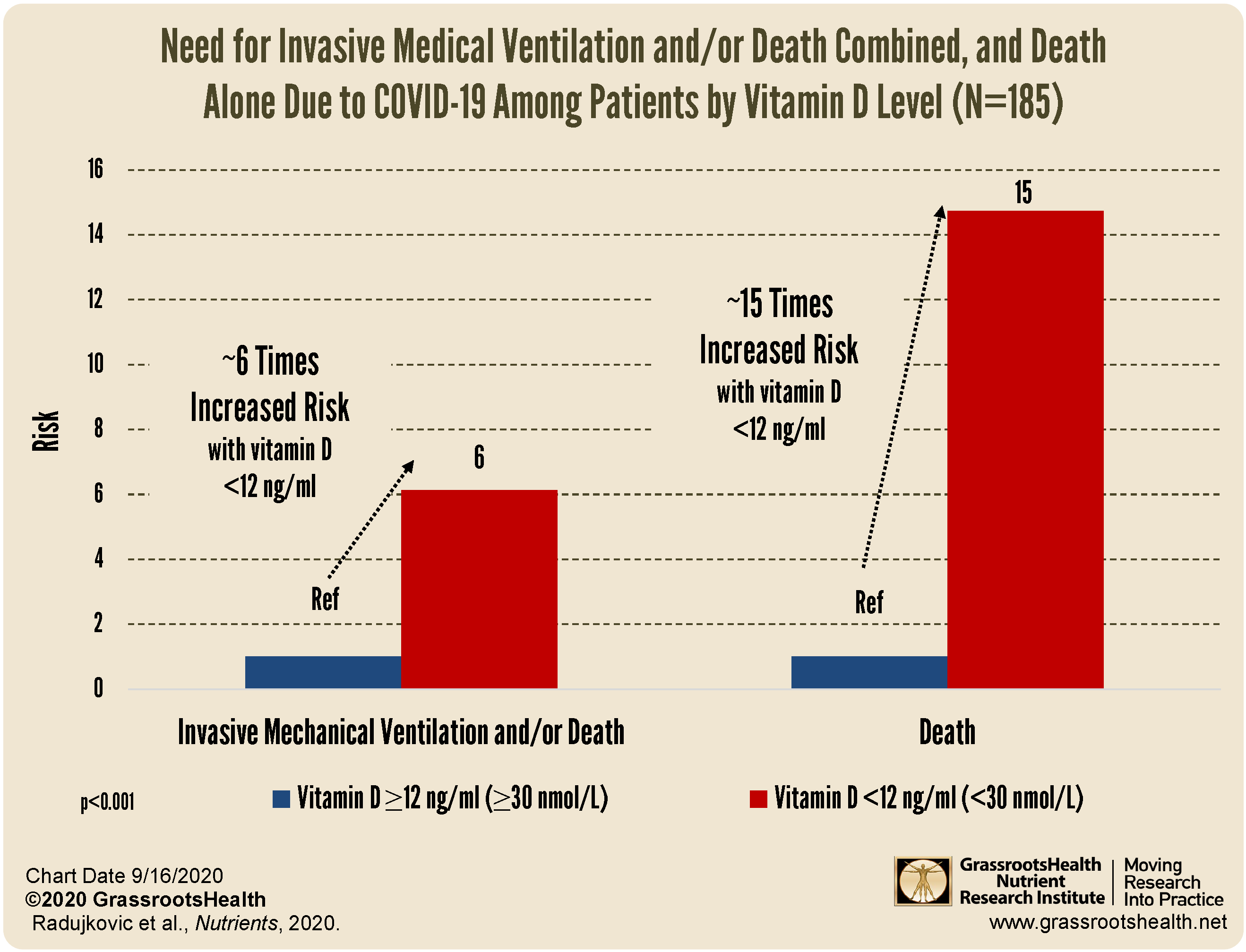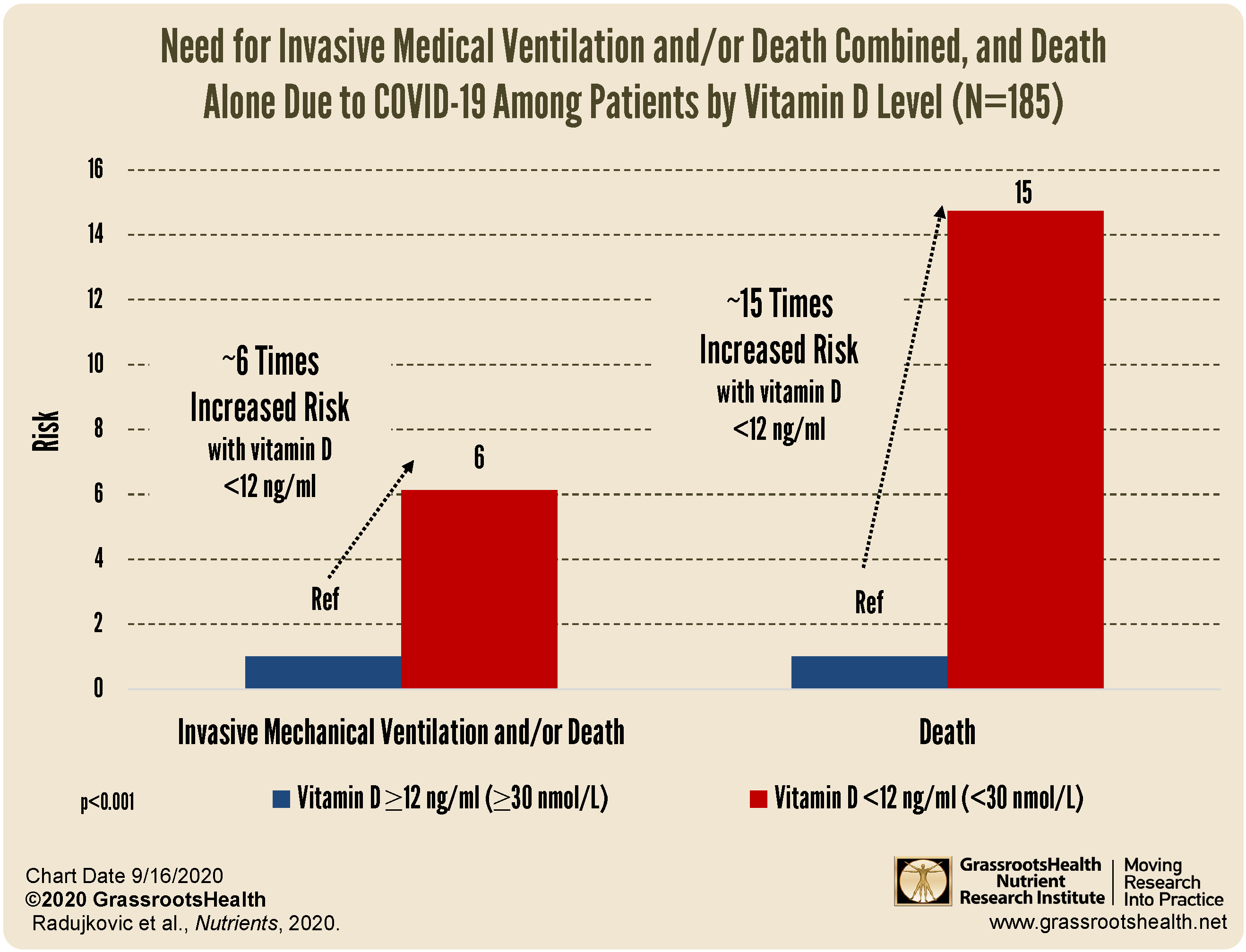 decreased risk of death due to COVID-19
Be sure to educate yourself on the benefits and importance of vitamin D for immune health, and take steps to ensure you and your loved ones are getting enough.
You can review all of the COVID-19 and immune health information we have shared on this page.
How Can You Use this Information for YOUR Health?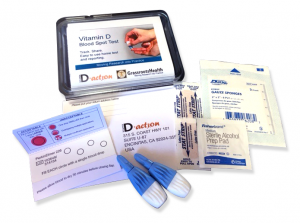 Having and maintaining healthy vitamin D and other nutrient levels can help improve your health now and for your future. Measuring is the only way to make sure you are getting enough!
STEP 1 Order your at-home blood spot test kit to measure vitamin D and other nutrients of concern to you, such as omega-3s, magnesium, essential and toxic elements (zinc, copper, selenium, lead, cadmium, mercury); include hsCRP as a marker of inflammation or HbA1c for blood sugar health
STEP 2 Answer the online questionnaire as part of the GrassrootsHealth study
STEP 3 Using our educational materials and tools (such as our dose calculators), assess your results to determine if you are in your desired target range or if actions should be taken to get there
STEP 4 After 3-6 months of implementing your changes, re-test to see if you have achieved your target level(s)