Published on July 4, 2022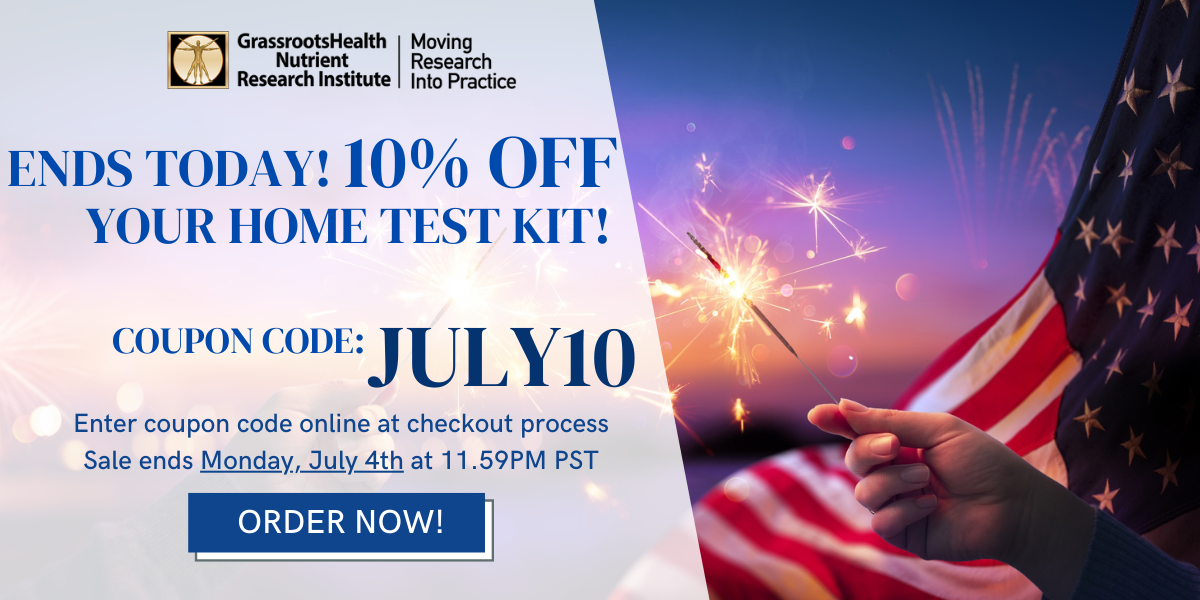 A special note from Carole, with your 10% OFF coupon code JULY10 that ends today!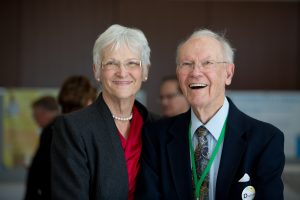 What happens to your vitamin D level as you age? To your fitness level? What decisions are you making today to help you achieve the goal of 'aging in place'? If you or any of your friends are considering such a living goal, make sure #1 you have tested your levels of vitamin D, Omega 3's, and magnesium.
At this point in my life, I'm 80 years old, and my husband Leo is 94! We have the privilege of already having chosen this goal of measuring these nutrient levels and taking steps towards keeping them within a healthy range. Without already having achieved the higher nutrient levels as suggested by our GrassrootsHealth experts, and seeing the spectacular benefits (some of which YOU have demonstrated as part of the GrassrootsHealth' participant cohort) we know we'd now be rushing to make this happen!
Every day—we age! As does everyone of all ages. All children, all people, all animals. One of the biggest things I see when talking/interacting with others (including my dog, Ganesha) is the joy of what I interpret as independence, i.e., 'Doing what I want, and finding immediate rewards in making the choices'.
AND, we have chosen to 'Age in Place' as we approach the rest of our lives. With this in mind, we wanted to share some of what we have found out that could also help you save time and frustration as you or a loved one approaches this same stage in life.
The first thing you can do in your physical environment for Balance and Mobility and to help with exercises could be with 'Grabbars'—we had our children (the 50+ ones) visit recently, and they got to see the Grabbars that are throughout our house, in the bathrooms, around entry ways from outside/stairs, and, they wanted to put them in their homes quickly for themselves and their guests!
If you'd like to have more information about Aging in Place, stay in touch! I'll share lots more soon. Today, please do your testing to get your nutrients up to date with your chosen target levels, and we'll help us all track the data.
This is a good time also to think about your donations–$5.00 to any level you like. Your donations help us provide feedback and promotions to all! Whatever you choose to donate, please check with at least one other person to get a 'matching' donation and, ask them to do the same. It works!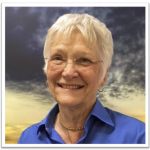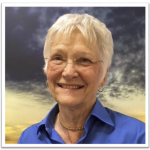 Life is full—for a long time!
Enjoy.
Onwards, always yours,
Carole
---
To help you celebrate on this Day of Independence, take advantage of this offer that ENDS TODAY for 10% off your next D*action home blood spot test kit, with any combination of tests, so that you can know where you stand with your vitamin D and other nutrient levels.

Hurry! This offer is available now until July 4th, 2022 at 11.59PM PST.*
GET YOUR TEST NOW!
Over 18,000 participants have taken action by measuring their vitamin D level and joining as a Citizen Scientist in the vitamin D*action study. You can too! Measure any combination of the following along with your vitamin D:
Omega-3 Index, including AA:EPA and Omega-3/6 Ratios – measure your omega-3 levels with the Omega-3 Index; get additional insights on the balance of essential fats in the body and how they may be contributing to inflammation and disease by adding the ratios
High Sensitivity C-Reactive Protein (hs-CRP) – a marker of inflammation in the body
HbA1c (Glycated hemoglobin) – measures the health of recent blood sugar levels
Magnesium, with additional elements such as Selenium, Zinc, Copper, Zinc:Copper Ratio and toxic elements Cadmium, Lead, and Mercury
Thyroid Stimulating Hormone (TSH)
Build your custom kit by adding your choice of the options above, or choose from our top selling test combinations:
| Vitamin D Test | Vitamin D & Omega-3 Index | Immune Boost Panel |
| --- | --- | --- |
| | | |
| | | |
ENSURE HEALTHY NUTRIENT LEVELS BY TESTING TODAY
Having and maintaining healthy nutrient levels can help improve your health now and for your future. Choose which nutrients to measure with your vitamin D, such as your omega-3s and essential minerals including magnesium and zinc, by creating your custom home test kit today with our unique 4th of July offer. Take steps to improve the status of each of these measurements to benefit your overall health. With measurement you can then determine how much is needed and steps to achieve your goals. You can also track your own intakes, symptoms and results to see what works best for YOU.
*Offer valid until the end of today, Monday, July 4th, 2022 at 11.59PM PST. Valid on all at-home test kits from GrassrootsHealth; enrollment included. One coupon code valid per person. Not cumulative with other coupon codes.
Take steps for your own health to ensure optimal vitamin D levels – for your family and loved ones as well – by measuring at home today.
How Can You Use this Information for YOUR Health?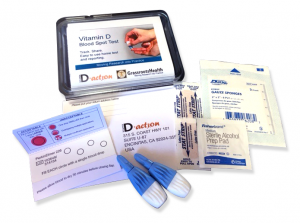 Having and maintaining healthy vitamin D and other nutrient levels can help improve your health now and for your future. Measuring is the only way to make sure you are getting enough!
STEP 1 Order your at-home blood spot test kit to measure vitamin D and other nutrients of concern to you, such as omega-3s, magnesium, essential and toxic elements (zinc, copper, selenium, lead, cadmium, mercury); include hsCRP as a marker of inflammation or HbA1c for blood sugar health
STEP 2 Answer the online questionnaire as part of the GrassrootsHealth study
STEP 3 Using our educational materials and tools (such as our dose calculators), assess your results to determine if you are in your desired target range or if actions should be taken to get there
STEP 4 After 3-6 months of implementing your changes, re-test to see if you have achieved your target level(s)