Published on March 17, 2023
Could you improve these markers for cognitive and mental health and wellbeing?
This week, we have been celebrating our co-founder Leo Baggerly's 95th birthday, while also bringing attention to Brain Awareness Week (March 13-19, 2023) – a week to foster public enthusiasm and support for brain science.
To help you learn about how your status of certain nutrient and health markers may be affecting your brain health, we are offering a Brain Week special. Measure your levels of vitamin D, omega-3s, hsCRP and HbA1c, all important factors affecting brain and cognitive health, with a special discount, now through this Sunday.
20% OFF THE COGNITIVE HEALTH TEST KIT!
Order your kit here, and save 20% at checkout with code
BrainWeek
Hurry! This offer is available now until Sunday, March 19th, 2023 at 11.59PM PST.*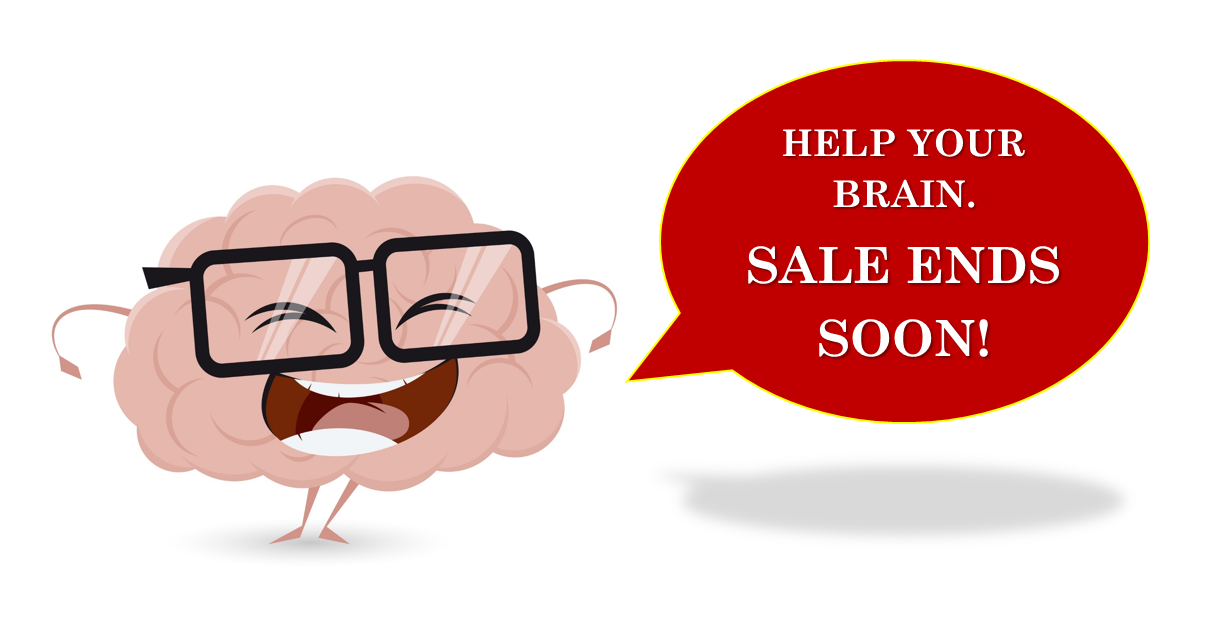 ORDER YOUR COGNITIVE HEALTH TEST KIT NOW
Discover Which Measurements You Could Improve for Your Brain Health…
Research shows that the following are especially important to brain health and mental-emotional wellness:
VITAMIN D
Vitamin D has been biologically linked to emotional well-being, mood, cognition, and better mental health overall
Higher levels of vitamin D within the brain are associated with lower risk of dementia and Alzheimer's Disease, as well as better global cognitive function scores, a slower rate of cognitive decline, and better semantic and working memory
A 12 year study of 916 participants ages 65 years and older found that those with vitamin D levels below 20 ng/ml (50 nmol/L) had double the risk of all-cause dementia and almost triple the risk of Alzheimer's specifically
More studies on vitamin D and cognitive health here
OMEGA-3 INDEX
For older adults assessed for cognitive orientation, memory, attention, and language, those with the highest Omega-3 Index levels had a 44% lower risk of impairment compared to those with the lowest levels
The recommended Omega-3 Index is 8% or higher – yet 85% of GrassrootsHealth participants were below this level
DIRECTLY MEASURE INFLAMMATION LEVELS IN THE BODY WITH hsCRP
CRP has been used for decades as a general marker of inflammation that can be measured in your blood
A study following over 12,000 individuals for 20 years found that those with the highest levels of CRP (4.69 mg/L or higher) had a 12% steeper cognitive decline compared to those with the lowest levels of CRP (≤1.04 mg/L)
Evidence suggests that levels below 1.0 mg/L indicate low risk of chronic and cardiovascular disease, levels between 1.0 and 3.0 mg/L indicate average risk, and levels between 3.1 and 10 mg/L indicate increased risk
AND MEASURE YOUR METABOLIC HEALTH WITH HbA1c
HbA1c is a measure of how healthy average blood sugar levels have been in the recent few months, and is a better representation of blood sugar health than a single glucose measurement
Higher levels of HbA1c are associated with higher levels of inflammation, a higher risk of metabolic syndrome and diabetes, which impact cognitive health
Order Your Cognitive Health Test Kit, Get 20% Off with Code BrainWeek

ENSURE HEALTHY LEVELS OF THE ABOVE BY TESTING TODAY
Having and maintaining healthy nutrient levels can help improve your health now and for your future. Take steps to improve the status of each of these measurements to benefit your overall health. With measurement you can then determine how much is needed and steps to achieve your goals. You can also track your own intakes, symptoms and results to see what works best for YOU.
*Offer valid until Sunday, March 19th, 2023 at 11.59PM PST.  Not cumulative with other coupon codes.
Take steps for your own health to ensure optimal vitamin D levels – for your family and loved ones as well – by measuring at home today.
How Can You Use this Information for YOUR Health?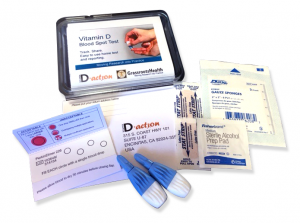 Having and maintaining healthy vitamin D and other nutrient levels can help improve your health now and for your future. Measuring is the only way to make sure you are getting enough!
STEP 1 Order your at-home blood spot test kit to measure vitamin D and other nutrients of concern to you, such as omega-3s, magnesium, essential and toxic elements (zinc, copper, selenium, lead, cadmium, mercury); include hsCRP as a marker of inflammation or HbA1c for blood sugar health
STEP 2 Answer the online questionnaire as part of the GrassrootsHealth study
STEP 3 Using our educational materials and tools (such as our dose calculators), assess your results to determine if you are in your desired target range or if actions should be taken to get there
STEP 4 After 3-6 months of implementing your changes, re-test to see if you have achieved your target level(s)