Published on July 26, 2019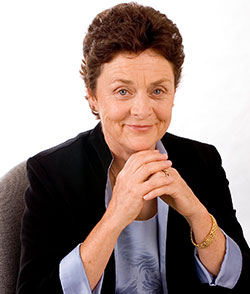 It's often suggested that the major causes of osteoporosis in women are low calcium intake and lower estrogen levels at menopause. A cross-cultural perspective, however, shows that this is not always true. People in many countries have lower calcium intakes than in the US, yet osteoporosis is less prevalent in these cultures. As an example, the Japanese calcium intake has only recently risen to 540 mg per day, much less than the US RDA for post-menopausal women of 1,200 mg per day. And yet the US hip fracture rate is twice that of Japan!
In this Women's Health Network blog, Dr. Susan Brown discusses the delicate balance between bone formation and bone break-down, and the role that diet, lifestyle, diseases, and medications play. What is the new science behind the true causes of bone loss?

Dr. Susan Brown and Carole Baggerly on Vitamin D
Dr. Susan Brown has been a supporter of GrassrootsHealth since it began, and has contributed to greatly to educating the public about vitamin D's many health benefits. Recently, she interviewed GrassrootsHealth director, Carole Baggerly, on the importance of vitamin D specifically for breast cancer prevention. Learn more and watch the interview here.
Are you getting enough vitamin D?
Supplementing with vitamin D is essential for most individuals, but are you getting enough? Factors such as decreased absorption and genetics can strongly influence a person's response to vitamin D supplementation. Testing vitamin D levels and taking daily steps to keep it at a target level of 40-60 ng/ml (100-150 nmol/L) is important for all stages of health. Find out your levels today! Log on to the shop (click the link below) to get your tests and see for yourself if your levels can be improved.
Make sure you track your results before and after, about every 6 months!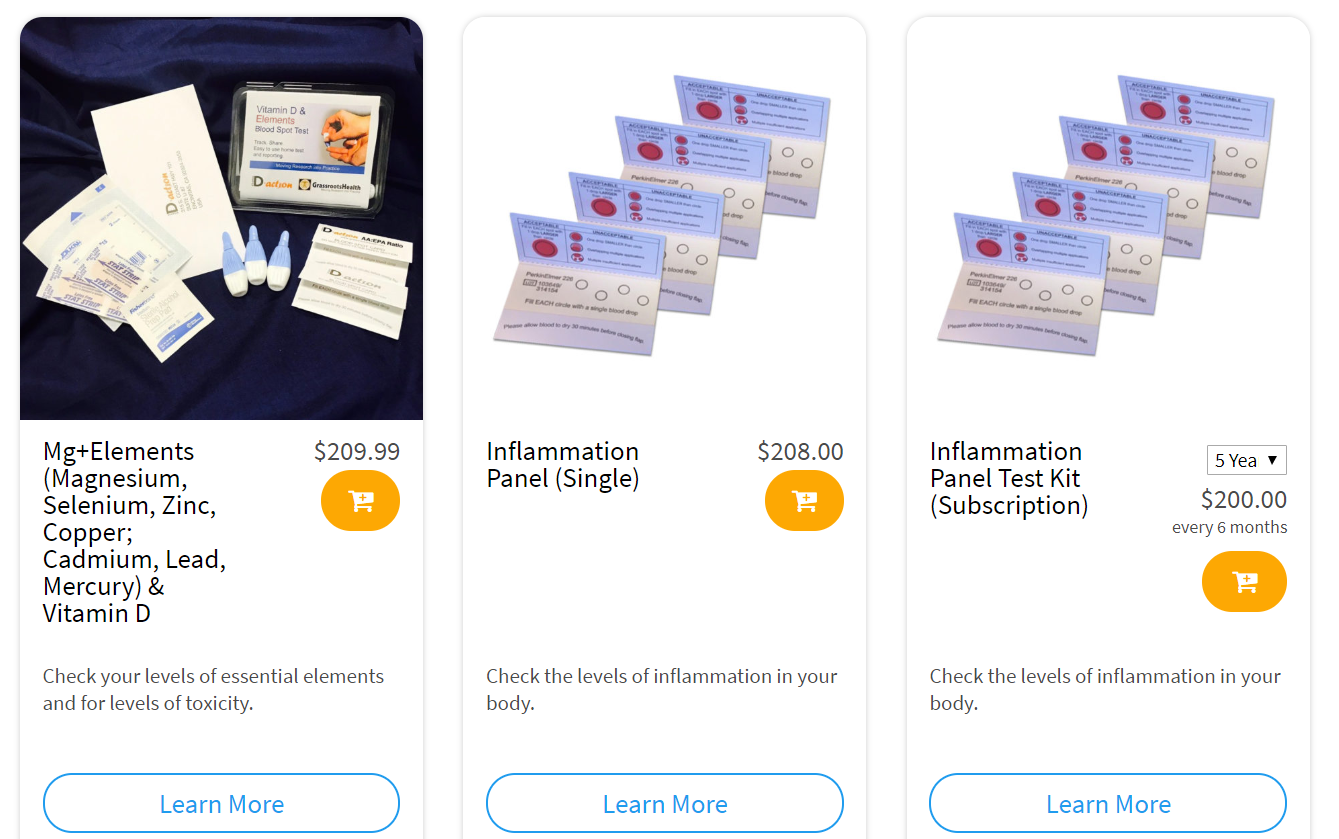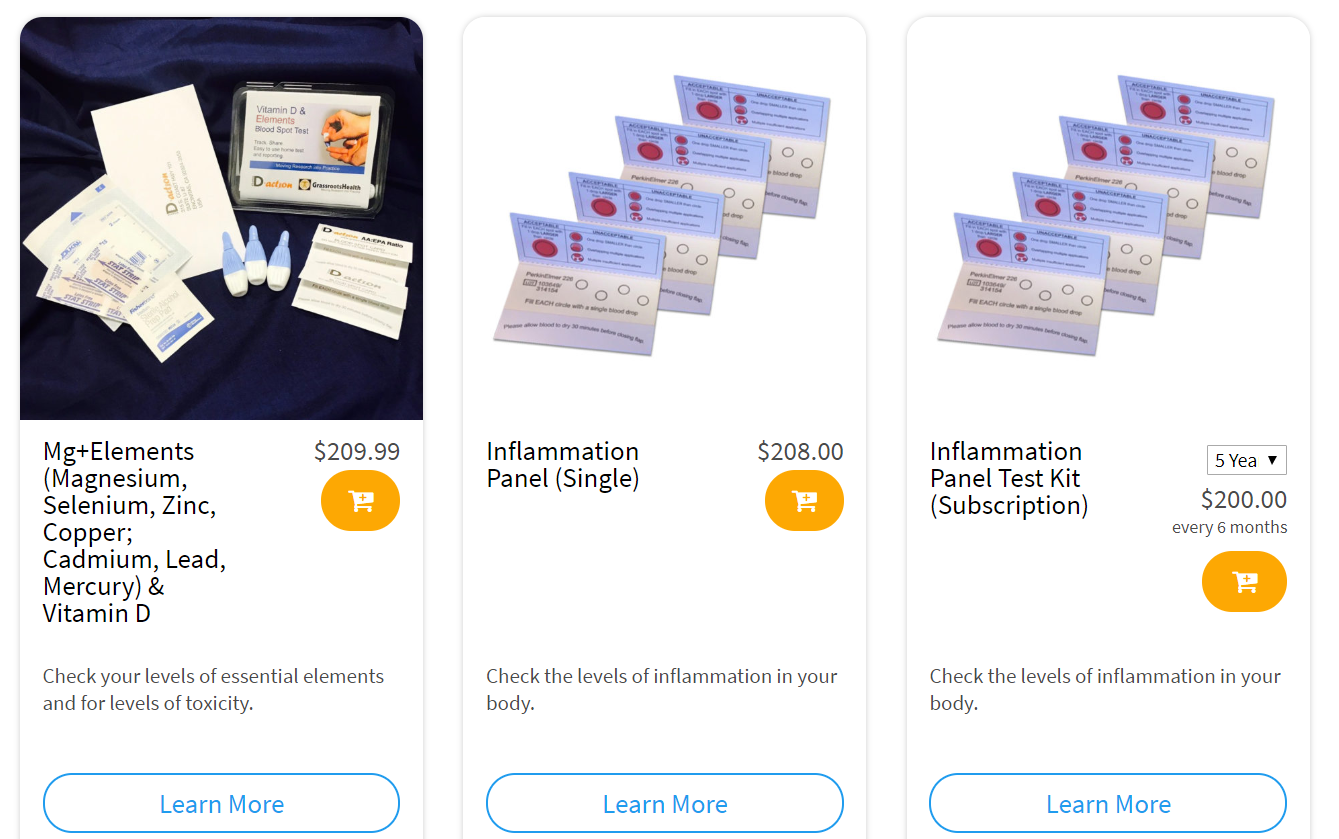 Click Here to Access the Shop Page
How can I track my vitamin D intake and levels?
To help you track your nutrient supplementation and levels, GrassrootsHealth has created an online tracking system called myData-myAnswers. This will help you know how your nutrient intake, diet, and lifestyle may be affecting the resulting levels, and, how it is impacting your health. Check it out today!
How Can You Use this Information for YOUR Health?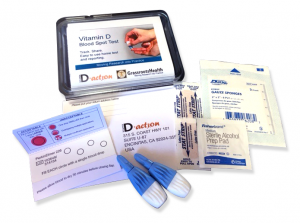 Having and maintaining healthy vitamin D and other nutrient levels can help improve your health now and for your future. Measuring is the only way to make sure you are getting enough!
STEP 1 Order your at-home blood spot test kit to measure vitamin D and other nutrients of concern to you, such as omega-3s, magnesium, essential and toxic elements (zinc, copper, selenium, lead, cadmium, mercury); include hsCRP as a marker of inflammation or HbA1c for blood sugar health
STEP 2 Answer the online questionnaire as part of the GrassrootsHealth study
STEP 3 Using our educational materials and tools (such as our dose calculators), assess your results to determine if you are in your desired target range or if actions should be taken to get there
STEP 4 After 3-6 months of implementing your changes, re-test to see if you have achieved your target level(s)