Published on February 1, 2018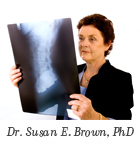 This is where it began! Dr. Susan Brown sponsored a vitamin D education seminar which I presented in New York in 2008–right before we started the D*action project for home testing. At that seminar, there were approximately 100 people who were very enthused about the health benefits of vitamin D, but when told to get tested, responded with 'My doctor WON'T do the test!'
Well, we quickly got together with Dr. Cedric Garland, our lead scientist, and found out that there was a vendor (ZRT) of blood spot tests that could be used for home testing. We decided to create the D*action project to meet the need of anyone who wanted to do this test at home.
As many of you know, we have now had 9 more years with this project, have published peer-reviewed research papers and have greatly expanded our enrollment! (Even though doctors are more willing to order the tests now, the need for more detailed information by the participants still dominates.)
Dr. Brown put this article, Why your doctor is wrong about vitamin D, together and I wanted to share it with you.
I'd also like to share an interview that she did with me recently at the American College of Nutrition Conference. She's still a BIG advocate of vitamin D and, a very special friend of mine!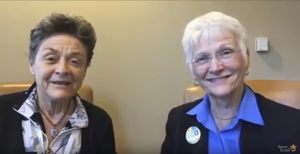 Needless to say, as she recommends getting tested, we hope you know that GrassrootsHealth is ready to help you on your road to HEALTH!
Onwards!
Carole Baggerly
Director, GrassrootsHealth
A Public Health Promotion & Research Organization
Moving Research into Practice NOW!