Published on January 16, 2019

Congratulations to the scientists from our International Scientists Panel who made Expertscape's list of the top 12 experts in Vitamin D Deficiency!
Expertscape, an organization that ranks persons according to their demonstrated expertise in specific medical diseases and conditions, announced their list of the world's top experts in Vitamin D Deficiency today. Below is a list of the scientists from our International Scientists Panel that made the top 12 list.
#1 Dr. Michael Holick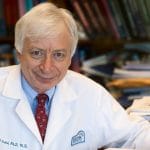 Watch his seminar presentation, Sunlight and Your Health: An EnLIGHTening Perspective
Watch this webinar with Dr. Holick on Vitamin D: Sun or Supplement?
Visit his website at drholick.com
#2 Dr. Stefan Pilz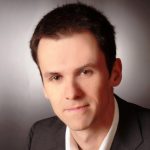 Listen to this GrassrootsHealth interview, Vitamin D and Cardiovascular Disease – Linus Pauling Conference Interviews
#3 Dr. Vin Tangpricha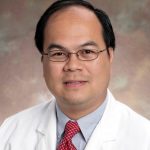 Watch this webinar, Improving Clinical Outcomes in Cystic Fibrosis with Vitamin D
#5 Dr. Bruce Hollis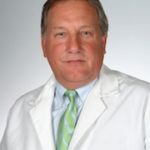 Watch this webinar, Vitamin D Requirements for Breastfeeding Mothers & Infants
Watch this video, Vitamin D Dosing Interval
View his seminar presentation, Results of a Prostate Cancer/Vitamin D Trial: Effectiveness Safety Recommendations
#6 Dr. Cedric Annweiler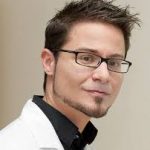 Read his full paper, Vitamin D supplements: a novel therapeutic approach for Alzheimer patients
#8 Dr. Carlos Camargo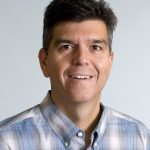 Watch this webinar, Vitamin D & The Respiratory System – Preventing Infections Part 1/2 and Vitamin D & The Respiratory System – Additional Q & A Part 2/2
#10 Dr. William B Grant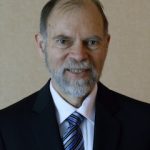 Watch this webinar, Vitamin D & Race – Racial & Ethnic Disparities in Infant Mortality
View this seminar recording, Cost/Benefit of Optimal Health with Sunshine Vitamin D
Listen to his interview on Cancer Risk Factors
#12 Dr. Carol Wagner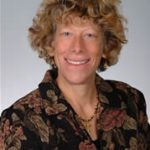 Watch this seminar recording, Vitamin D Requirements of the Pregnant Woman; NICHD Vitamin D Lactation Summary Data
View this webinar, Dr. Carol Wagner – Vitamin D & Pregnancy Interview
A Note from Carole
Please join us in congratulating our amazing panel of scientists and the expertise they provide to make a difference in solving the Vitamin D Deficiency epidemic.
It was 11 years ago that we (Leo Baggerly & Carole Baggerly) toured the US and Canada to meet the 'experts' in vitamin D so that we could help take the public health message out to the world – we needed to find out what the message was! From that trip, plus some other international trips, we have had the pleasure of meeting ALL these people.
This group formed the Scientists' Call to D*action for Public Health – the message: get the blood level (serum 25(OH)D) to a range of 40-60 ng/ml (100-150 nmol/L) for everyone to help solve the deficiency epidemic and, to contribute to major health conditions, from cancer to preterm birth and even heart disease to helping prevent and treat asthma and many newly discovered connections. In 11 years, the message is still the same!
Not only are these great vitamin D researchers, they also are tremendously interested in public health. There are two other great D scientists, Dr. Cedric F. Garland and Dr. Robert P. Heaney, who have made major contributions to public health and to GrassrootsHealth. Dr. Garland helped form the organization and is the Principal Investigator of our now famous 'D*action' Project, and Dr. Robert Heaney was our research director for 4 years until his demise.
At this point in time, there are now 48 vitamin D scientists on the GrassrootsHealth panel and, they all STILL recommend getting the vitamin D levels into the 40-60 ng/ml (100-150 nmol/L) range. This has always been and still is higher than what the IOM recommends, and this range has been demonstrated to be both safe and beneficial for 1000's of people in our project, as well as in many other studies.
Please take a look at the recordings/interviews we have done with many of these researchers. We are honored to have met them, to have them working with us and the public health messages.
How Can You Use this Information for YOUR Health?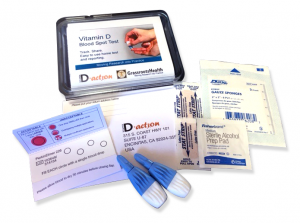 Having and maintaining healthy vitamin D and other nutrient levels can help improve your health now and for your future. Measuring is the only way to make sure you are getting enough!
STEP 1 Order your at-home blood spot test kit to measure vitamin D and other nutrients of concern to you, such as omega-3s, magnesium, essential and toxic elements (zinc, copper, selenium, lead, cadmium, mercury); include hsCRP as a marker of inflammation or HbA1c for blood sugar health
STEP 2 Answer the online questionnaire as part of the GrassrootsHealth study
STEP 3 Using our educational materials and tools (such as our dose calculators), assess your results to determine if you are in your desired target range or if actions should be taken to get there
STEP 4 After 3-6 months of implementing your changes, re-test to see if you have achieved your target level(s)