Published on March 16, 2020
A randomized controlled trial finds that vitamin D and omega-3 supplements among MS patients resulted in significant improvements in disability, inflammation, and serum insulin levels
Key Points
A randomized controlled trial (RCT) among multiple sclerosis (MS) patients concluded that omega-3 fatty acid and vitamin D co-supplementation were meaningful interventions due to their association with improved antioxidant capacity, inflammation status, glycemic control, and disability status in patients with relapsing-remitting MS
Treatment with vitamin D and omega-3 supplements among MS patients resulted in significant improvements in disability, inflammation, and serum insulin levels
Both vitamin D and omega-3s have known roles in the regulation of inflammation as well as auto-immune diseases, making it essential to ensure adequate levels of both for those suffering from such conditions
---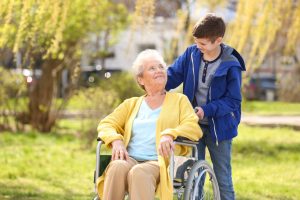 Multiple sclerosis (MS) is a chronic, neurodegenerative autoimmune disease characterized by the production of antibodies against the myelin sheath of the brain tissue and spinal cord. Myelin sheath insulates neurons and is responsible for the rapid transmission of electrical signals from one nerve cell to another. In MS, the immune system attacks and destroys myelin sheath resulting in loss of neuronal function and symptoms such as loss of balance, numbness, muscle weakness, fatigue, chronic pain and depression.
GrassrootsHealth has covered the relationship between sun exposure and lower risk of MS as well as fish consumption and lower risk of demyelination. However, the combined effect of vitamin D and omega-3 fatty acid co-supplementation on MS has yet to be discussed.
Findings from a Randomized Controlled Trial
A 2018 randomized, placebo-controlled study by Kouchaki et al. examined the effect of co-supplementing with vitamin D and omega-3 fatty acids on disability status and inflammation in patients with MS. A total of 53 patients with relapsing-remitting MS between the ages of 18-55 years were randomly assigned to either a placebo group (n=27) or treatment group (n=26). The treatment group received omega-3 fatty acid capsules twice daily (each containing 500 mg of DHA and 106 mg of EPA) and 50,000 IU of vitamin D twice per week for 12 weeks; whereas the placebo group received sunflower oil capsules daily for 12 weeks.
Compliance with taking the supplements was greater than 90% in both groups and there were no side effects reported throughout the study. After 12 weeks, the treatment group reported significant improvements in disability (measured using the Expanded Disability Status Scale [EDSS]) (P = 0.01) and inflammation. Inflammation was assessed by measuring blood levels of high-sensitivity C-reactive protein, plasma total antioxidant capacity, total glutathione, and malondialdehyde (markers of oxidative stress). Furthermore, co-supplementation with vitamin D3 and omega-3 fatty acids resulted in significant reduction in serum insulin levels.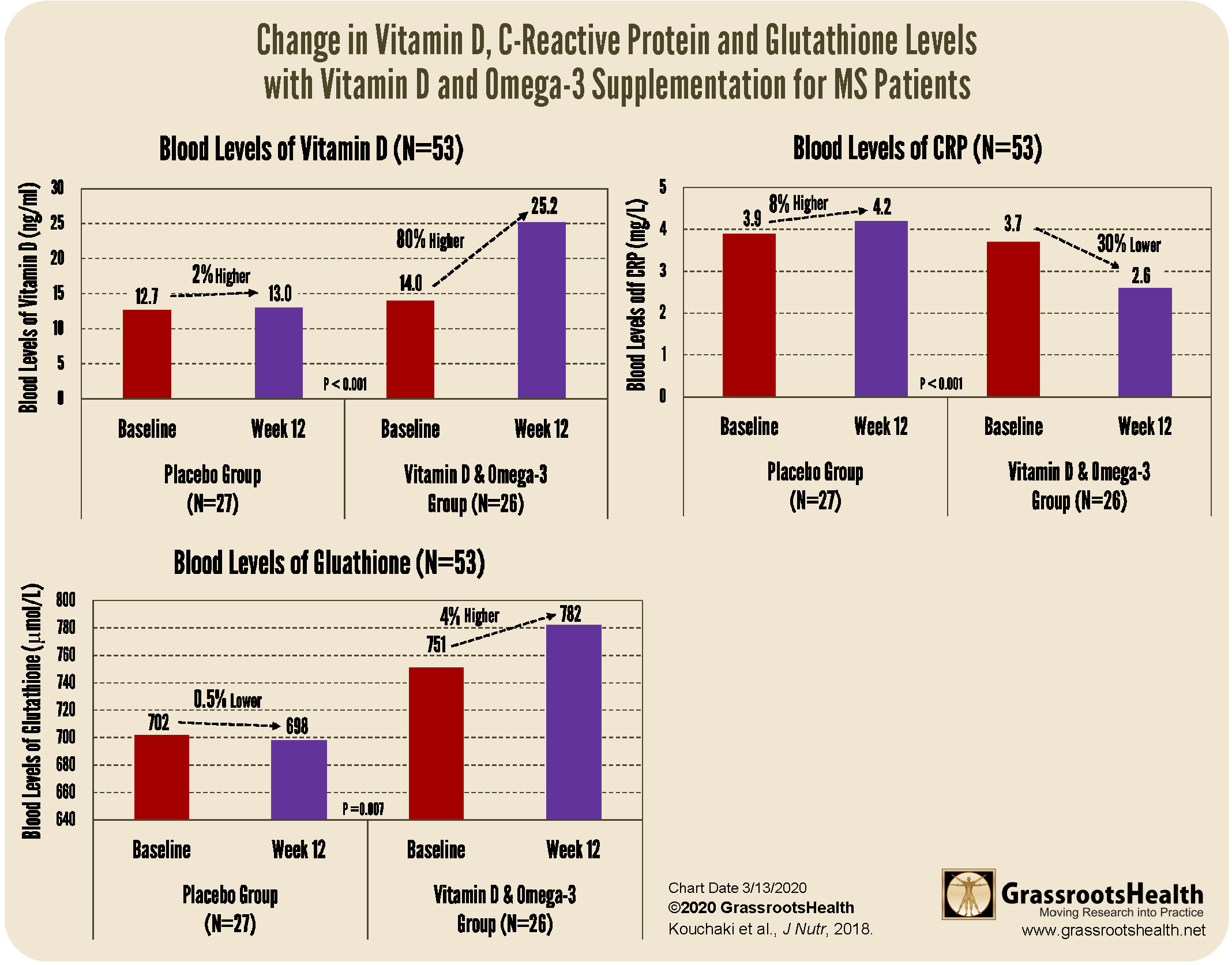 In summary, omega-3 fatty acid and vitamin D co-supplementation were meaningful interventions due to their association with improved antioxidant capacity, inflammation status, glycemic control, and disability status in patients with relapsing-remitting MS.
Could Your Vitamin D and Omega-3 Levels be Improved?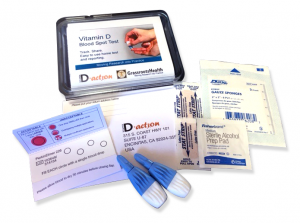 Having and maintaining healthy vitamin D levels and other nutrient levels can help improve your health now and for your future. Choose which additional nutrients to measure, such as your omega-3s and essential minerals including magnesium and zinc, by creating your custom home test kit today. Take steps to improve the status of each of these measurements to benefit your overall health. With measurement you can then determine how much is needed and steps to achieve your goals.  You can also track your own intakes, symptoms and results to see what works best for YOU.
Enroll in D*action and Test Your Levels Today!
How Can You Use this Information for YOUR Health?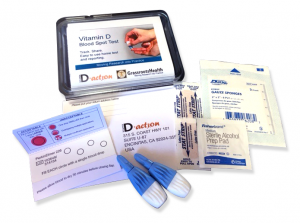 Having and maintaining healthy vitamin D and other nutrient levels can help improve your health now and for your future. Measuring is the only way to make sure you are getting enough!
STEP 1 Order your at-home blood spot test kit to measure vitamin D and other nutrients of concern to you, such as omega-3s, magnesium, essential and toxic elements (zinc, copper, selenium, lead, cadmium, mercury); include hsCRP as a marker of inflammation or HbA1c for blood sugar health
STEP 2 Answer the online questionnaire as part of the GrassrootsHealth study
STEP 3 Using our educational materials and tools (such as our dose calculators), assess your results to determine if you are in your desired target range or if actions should be taken to get there
STEP 4 After 3-6 months of implementing your changes, re-test to see if you have achieved your target level(s)