Published on February 28, 2022

AND, the Vitamin D & COVID-19 Research Review eBook is now available; share it along with Dr. Michael Holick's call to action for vitamin D and COVID-19
Key Points
The use of sunshine and vitamin D for certain ailments and to maintain health has been proven throughout history
The immune system needs vitamin D to function properly; vitamin D sufficiency is related to a decreased risk of many diseases, including acute respiratory tract infections and COVID-19
Proven through history, proven through published research studies, with proven physiological necessities for vitamin D and proven safety — NOT doing anything about low vitamin D levels promotes only an increased potential for harm and risk.  Take D*action today!
---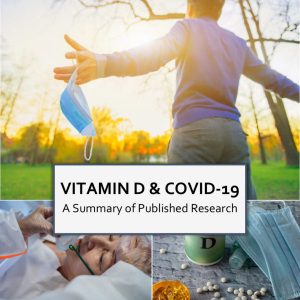 Our Vitamin D & COVID-19 eBook is ready for purchase, just in time to be shared with the latest Call to Action for vitamin D and COVID-19 by Dr. Michael Holick. Multiple studies have demonstrated a reduced risk of COVID-19 infection, severity, and death with increased vitamin D levels. The eBook, Vitamin D & COVID-19, A Summary of Published Research, is a condensed and concise compilation of much of this research in an easy-to-read and print PDF. Your purchase helps to further public knowledge and education of this invaluable research!
Purchase Vitamin D & COVID-19 eBook
The CO-VID D-Lemma: A Call for Action – Share it with the eBook!
Dr. Michael Holick writes a fantastic, short review of vitamin D from the historical perspective to a review of research in modern medicine in The CO-VID D-Lemma: A Call for Action.
Proven Throughout History – Vitamin D and Sunlight are Necessary for Health
History is full of documented examples of how vitamin D and sunlight helped cure diseases; from the time of Hippocrates to the 1918 Spanish Flu, it was observed that the treatment of disease using sunlight and vitamin D-rich cod liver oil resulted in better health outcomes for the sick.
Proven Physiological Need for Vitamin D
Vitamin D is needed for the proper function of immune cells so that they can defend against pathogens and maintain a regulated and effective immune response. In addition, vitamin D supports the function of epithelial cells, and has been shown to regulate the accumulation of certain pro-inflammatory chemicals, thereby reducing the risk of acute respiratory distress syndrome (ARDS), myocarditis, and cardiac injury due to COVID-19. Vitamin D itself has been found to disrupt the function of 19 out of 27 (70%) SARS-CoV-2 proteins.
Vitamin D also acts to directly protect the lungs, from its effect on the protective barrier of the lungs, to its involvement in the maturation of immune cells, and its role in regulating the inflammatory response and inhibiting the cytokine storm. Cellular models have demonstrated the direct effect of vitamin D deficiency on the tissues within the lungs, which include increased alveolar inflammation, lung epithelial damage, and hypoxia (the deprivation of oxygen to surrounding tissues). This helps explain why vitamin D deficiency has been associated with an increased risk of developing pneumonia, ARDS, and sepsis, and why correcting vitamin D deficiency may help prevent damage to the lungs.
Proven to Reduce the Risk of Other Acute Respiratory Tract Infections
Vitamin D has been shown to reduce the risk of other types of acute respiratory tract infections. In a meta-analysis published in 2017, Martineau et al. set out to assess the effect of vitamin D supplementation on the risk of acute respiratory tract infection (RTIs). The review included 25 randomized, double-blinded, placebo controlled trials (RCTs), with a total of 11,321 individual participants. They found that vitamin D supplementation resulted in a statistically significant reduction in risk of RTIs among all participants, with a 12% lower risk of acute RTIs for those supplementing with vitamin D versus those with no supplementation.
Proven to Reduce the Risk of COVID-19 Infection, Severity, and Death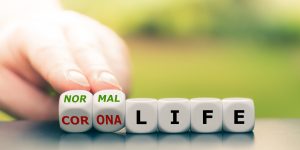 A number of studies, such as those included in the new eBook and on our COVID-19 and vitamin D review page, have provided much evidence showing the significant effect that vitamin D status has on COVID-19 disease progression and outcomes, where higher vitamin D levels can reduce the risk of infection and severity and help prevent death.
As Dr. Holick states,
"These studies provide compelling evidence that being vitamin D sufficient, defined by the Endocrine Society as having a 25(OH)D level of at least 30 ng/mL (75 nmol/L), substantially reduced infectivity, morbidity and mortality from this highly infectious virus. Most of these studies also suggested that increased continuous 25(OH)D concentrations of up to 60 ng/mL (150 nmol/L) continue to provide additional reduction in these clinical parameters."
In fact, compared to the new and costly COVID-19 drug molnupiravir, which reduces hospitalizations by 50%, using vitamin D supplementation and sunshine to maintain sufficient vitamin D levels, namely a level of 40-60 ng/ml (100-150 nmol/L), has been shown to reduce the risk of infection by more than 50%, and reduce COVID-19 severity and death, at a sliver of the cost.
Proven Safety – Not Taking Vitamin D is More Risky Than Taking Vitamin D
Vitamin D deficiency comes with many health risks, while the risk associated with taking vitamin D and maintaining optimal vitamin D levels are minimal to none. Toxicity from vitamin D is very rare, with most cases of vitamin D toxicity resulting from supplement manufacturing and labeling errors, as well as overdosing (seen in some cases with intakes of 50,000 IU/day or more over an extended period of time such as six months or longer), or over-correction of vitamin D deficiency (seen with intakes of about 77,000 IU/day for two months).
While some recommend an intake of 4000-6000 IU per day, due to individual differences in how the body responds to vitamin D supplementation, more or less may be needed, and testing the vitamin D level is essential to achieving and maintaining optimal vitamin D levels.
How Much Vitamin D do YOU Need? Measure Today to Find Out!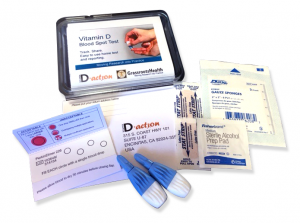 Having and maintaining healthy vitamin D levels and other nutrient levels can help improve your health now and for your future. Choose which additional nutrients to measure, such as your omega-3s and essential minerals including magnesium and zinc, by creating your custom home test kit today. Take steps to improve the status of each of these measurements to benefit your overall health. With measurement you can then determine how much is needed and steps to achieve your goals.  You can also track your own intakes, symptoms and results to see what works best for YOU.
Enroll in D*action and Test Your Levels Today!
How Can You Use this Information for YOUR Health?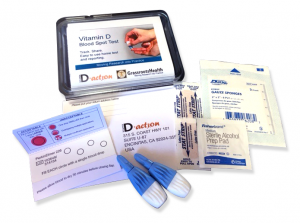 Having and maintaining healthy vitamin D and other nutrient levels can help improve your health now and for your future. Measuring is the only way to make sure you are getting enough!
STEP 1 Order your at-home blood spot test kit to measure vitamin D and other nutrients of concern to you, such as omega-3s, magnesium, essential and toxic elements (zinc, copper, selenium, lead, cadmium, mercury); include hsCRP as a marker of inflammation or HbA1c for blood sugar health
STEP 2 Answer the online questionnaire as part of the GrassrootsHealth study
STEP 3 Using our educational materials and tools (such as our dose calculators), assess your results to determine if you are in your desired target range or if actions should be taken to get there
STEP 4 After 3-6 months of implementing your changes, re-test to see if you have achieved your target level(s)