Published on September 25, 2023

This is Migraine Awareness Week – Here's research you can share with migraine sufferers
Key Points
A meta-analysis found that oral magnesium, used for migraine prevention, was found to significantly reduce the frequency of migraines by 80% and the intensity of migraines by 78%
A protocol with high dose vitamin D has been shown to reduce migraine and cluster headaches
Increasing omega-3s and decreasing omega-6s, resulting in a lower AA:EPA ratio, was related to reduced headache hours among chronic migraine sufferers
---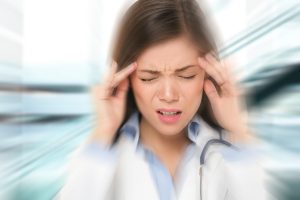 Migraines are among the most common chronic diseases worldwide, with many migraine sufferers experiencing high levels of pain and even disability, despite the use of medications. Low magnesium, omega-3s, and vitamin D levels and/or intake have each been associated with migraines, as in the research studies summarized below.
Magnesium Linked to Reduced Migraine Frequency and Intensity
Studies have shown that magnesium can help relieve migraine symptoms and reduce their frequency. A 2016 meta-analysis of 21 studies found that intravenous magnesium significantly alleviated acute migraine symptoms by about 75% both immediately (15-45 minutes) and longer term (24 hours). Oral magnesium, used for migraine prevention, was found to significantly reduce the frequency of migraines by 80% and the intensity of migraines by 78%.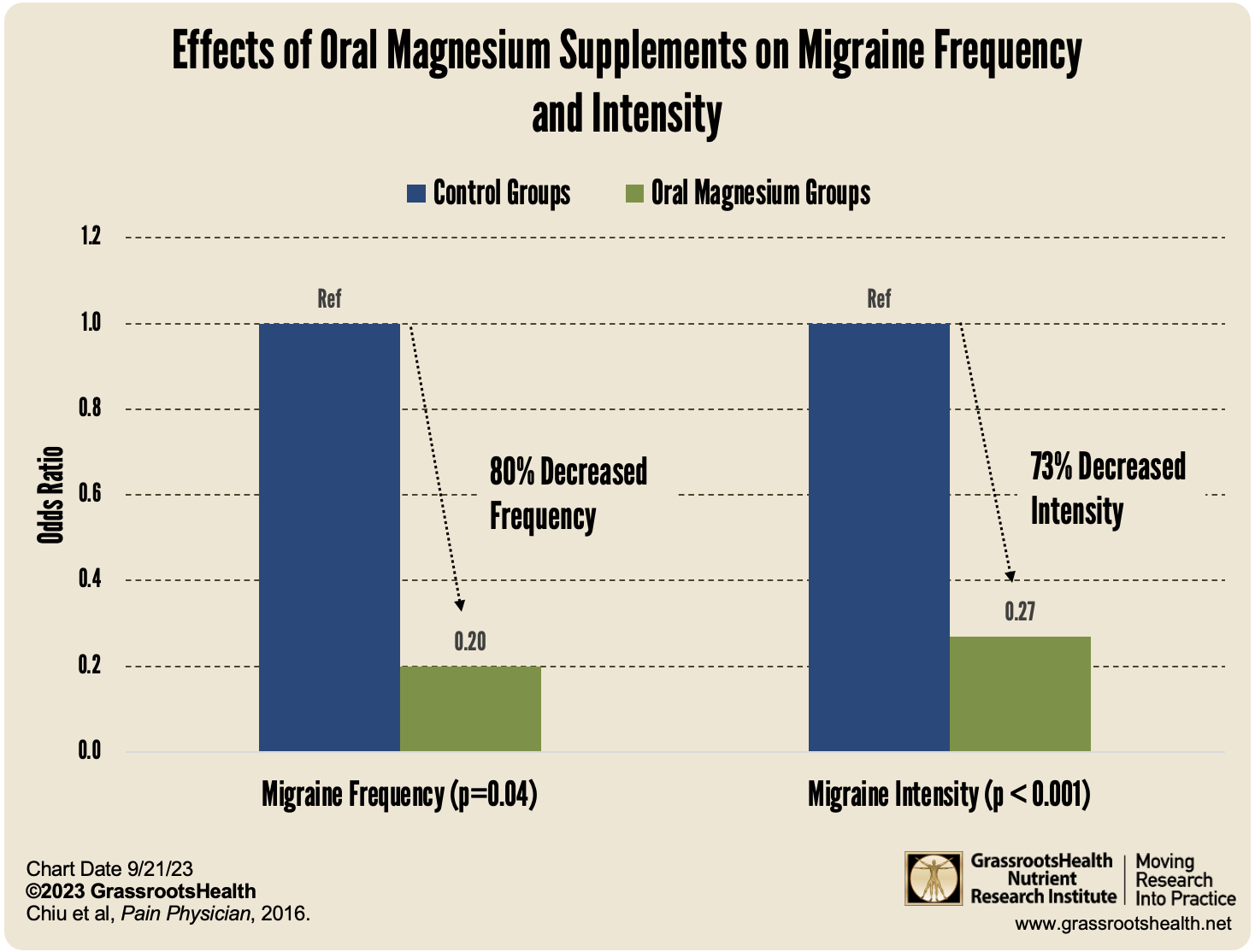 Migraine and Cluster Headaches Helped with Vitamin D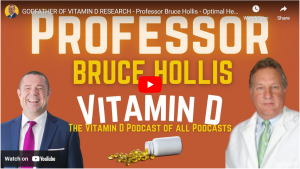 The "Vitamin D Anti Inflammatory Regimen," discussed in this video interview with Dr. Bruce Holis, has helped many to successfully manage their cluster and migraine headaches. It includes doses of vitamin D to achieve levels above 100 ng/ml (250 nmol/L), along with magnesium supplementation and monitoring for any signs of toxicity. As stated by host Craig Stewart, "It is my hope sufferers will watch this and realize it is a safe and effective treatment option and everyone realizes the importance of maintaining physiological levels of Vitamin D." This video is definitely worth the watch!
Learn More & Watch the Video Here
Higher Omega-3s and Lower Omega-6s Resulted in Fewer Headache Hours
A study by Ramsden et al. looked at the effect of omega-3 and omega-6 fatty acid intake and levels on headaches in adults who suffered from migraines. The study involved 182 participants with an average age of 38 years, who suffered migraines 5 to 20 days per month; 88% of the participants were women, and 67% met the criteria for having a chronic migraine diagnosis.
The study authors designed three different diets to be given to the participants for a total of 16 weeks:
High Omega-3 diet (n=61): increased EPA+DHA intake to 1.5 g/day
High Omega-3/Low Omega-6 diet (n=61): increased EPA+DHA intake to 1.5 g/day with LA intake decreased to 1.8% or less of energy intake
Control diet (n=60): average US intake of omega-3 and omega-6 fatty acids – less than 150 mg/day of EPA and DHA, with LA intake of around 7% of energy
At the beginning of the study, participants indicated an average of 16.3 headache days per month and 5.4 headache hours per day. Average headache hours at the end of the study were
4.9 hours for participants on the control diet
3.6 hours for participants on the High Omega-3 diet
3.2 hours for participants on the High Omega-3/Low Omega-6 diet
At the end of the 16 weeks, those on the High Omega-3/Low Omega-6 diet and the High Omega-3 diet had significantly decreased frequency and severity of headaches compared to the control group. In addition, the High Omega-3/Low Omega-6 group had 4 fewer headache days per month than the control group at the end of the study, and 2 fewer headache days than the High Omega-3 group.
As illustrated in the charts above, participants experienced fewer hours of headache per day as blood levels of omega-3s EPA and DHA increased (p=0.001), as levels of the omega-6 LA decreased, and as the AA:EPA ratio decreased (p=0.03, p=0.002).
How Are Your Levels of the Above?
Measure your Omega-3s, Omega-6s, Vitamin D, and Magnesium and get 15% off orders of $100 or more with code FLASH15 Today Only! (This promotion ends tonight, Monday September 25th)
Order Today with Code FLASH15 for 15% Off
Could Low Nutrient Levels be Affecting Your Health?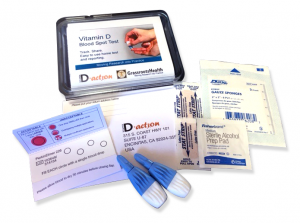 Measure your:
Vitamin D
Magnesium PLUS Elements
Omega-3 Fatty Acids
hsCRP (for Inflammation)
HbA1c (for Blood Sugar)
and more
Did you know that each of the above can be measured at home using a simple blood spot test? As part of our ongoing research project, you can order your home blood spot test kit to get your levels, followed by education and steps to take to help you reach your optimal target levels. Start by enrolling and ordering your kit to measure each of the above important markers, and make sure you are getting enough of each to support better mood and wellbeing!
Build your custom kit here – be sure to include your Omega-3 Index with Ratios and Magnesium along with your vitamin D.
Start Here to Measure Your Levels
How Can You Use this Information for YOUR Health?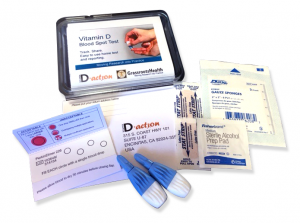 Having and maintaining healthy vitamin D and other nutrient levels can help improve your health now and for your future. Measuring is the only way to make sure you are getting enough!
STEP 1 Order your at-home blood spot test kit to measure vitamin D and other nutrients of concern to you, such as omega-3s, magnesium, essential and toxic elements (zinc, copper, selenium, lead, cadmium, mercury); include hsCRP as a marker of inflammation or HbA1c for blood sugar health
STEP 2 Answer the online questionnaire as part of the GrassrootsHealth study
STEP 3 Using our educational materials and tools (such as our dose calculators), assess your results to determine if you are in your desired target range or if actions should be taken to get there
STEP 4 After 3-6 months of implementing your changes, re-test to see if you have achieved your target level(s)