The SPRITES of East County has joined the Helen Knoll Foundation and the GrassrootsHealth D*action project to "Stop Breast Cancer Before it Starts!".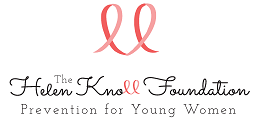 The "Know YOUR Number" campaign is the first of its kind in San Diego and will initiate its activities to enable young women to do finger-prick blood tests to "Know YOUR Number" (their level of vitamin D).
Carole Baggerly of GrassrootsHealth said about the partnership, "There is so much that young women can do to capture the true joy of their own health by participating in this project. By enrolling and 'Knowing their LEVEL' of vitamin D, they can demonstrate for themselves many areas of life vitamin D can benefit at younger ages–from a preterm birth reduction to benefits in athletic performance. It is joy for me personally, to help a new group of believers in health! that will take the lead in helping themselves as well as future groups of women focus on health–not just 'fixing' a disease."
Breast cancer is an epidemic, with 1 out of 8 women affected in her lifetime. HKF is on the mission of prevention to: Stop Breast Cancer Before It Starts. As a result of over 200 peer-reviewed research papers, HKF advocates that one of the most effective prevention methods may be to obtain an optimal level of Vitamin D3.
According to research professor, Dr. Cedric F. Garland*, Dr. P.H., F.A.C.E., and UCSD, "If women raise their Vitamin D3 levels above 60ng/ml, we could see at least 80% fewer breast cancer diagnoses each year!" (Click here for more research on breast cancer prevention and Vitamin D3.)
Our inaugural event takes place at the San Diego Blood Bank, June 19, 2021. The address is East county Donation Center 776 Arnele Ave, El Cajon.
The "Know YOUR Number" Campaign can potentially cut the 1 in 8 statistic in half.
With every test administered for just $100, we can lower the chance of one person developing breast cancer by more than 50%.
For only $1600 (the price of 16 project enrollments), one person may avoid developing breast cancer at a later point in her life.
With a mortality rate of 15%, the cost to save a life would be slightly over $10,000.
The Helen Knoll Foundation is a San Diego, CA-based nonprofit started in 2006 to memorialize the life of Helen Knoll, who passed away at 48 years of age after two long battles with breast cancer, leaving behind two daughters. The Helen Knoll Foundation is determined to help women of any age prevent Breast Cancer, by providing resources for mother/daughter interventions. The Foundation does this in the hopes of saving the lives of women across the country before they develop breast cancer.
The San Diego Blood Bank is a certified 501 c3 non-profit organization serving hospitals in San Diego, Imperial, Los Angeles, and Orange Counties, and is also the primary provider of blood to Rady Children's Hospital-San Diego. They are the safety net for our regional blood needs. To learn more or book an appointment to give blood, please visit www.sandiegobloodbank.org.
GrassrootsHealth is an Encinitas, CA-based nonprofit public health research organization dedicated to moving public health messages regarding vitamin D3, from research into practice. Founded by Carole Baggerly, GrassrootsHealth is led by a panel of 48 senior vitamin D3 researchers from around the world contributing to its operations. Carole was recovering from breast cancer at the time and was convinced 'there was a better way'. Since that time, Ms Baggerly has worked with participants in their own research group, and, that of Creighton University to publish yet another breast cancer incidence reduction by 80%, going from 20 ng/ml to 60 ng/ml.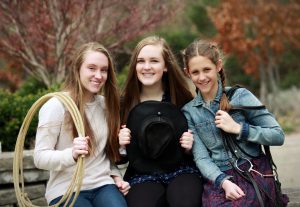 The SPRITES of East County, a philanthropic organization of mothers and daughters dedicated to volunteering their time and resources to San Diego County charities. SPRITES began in 1968 as an organization to teach teens, grades 7-12, the value of volunteering in their community, while building strong relationships with others. "SPRITES" is an acronym that describes the group: Spiritual, Philanthropic, Recreational, Inspirational, Training, Educational, and Social.
Please reach out to [email protected] today or visit www.helenknollfoundation.org/donate for more information.
This Project is an Example of a Collaborative Research Project with GrassrootsHealth
GrassrootsHealth is adding new Collaborative Nutrient Research Projects to study the contribution of nutrients, lifestyle changes, products, services, or other measurable interventions, to see "Is it working for ME?" for groups as well as individuals within those groups. These collaborative research projects are a reliable way to clarify overall effectiveness of nutrient interventions on measurable outcomes — e.g., vitamin D and other supplements, devices or products, and their impact on vitamin D levels and health outcomes.
Do you work with a group, company, or organization who wants to take the right steps to Claim the JOY of Health? What steps is each individual actually taking, and are they effectively achieving their health goals? What can they do to improve? What can you do to be part of a movement to claim your health and help others do the same?
Please consider joining us – learn more here.
Become a Citizen Scientist with the GrassrootsHealth Projects
Becoming a participant of GrassrootsHealth means that anyone is joining thousands of people in collaborating on nutrient research – we call it "citizen science." Citizen science welcomes everyone's participation in the discovery and sharing of scientific knowledge. As a citizen scientist, you'll help everyone gain a better understanding of the role of nutrients in health and disease, and use the results to help inform public health officials to create change. Additionally, you can use your results to make informed decisions about nutrients that affect your health.


Help everyone Move Research into Practice with vitamin D and other nutrients! As a special birthday gift to everyone, in honor of the science, we have created a special scholarship fund for anyone to donate to that will go towards helping others participate. Your donation will allow anyone to get help with funding their participation when they need it.
Text-to-give: Text Daction to 44321 to add to our Scholarship Fund.
What Are YOUR Levels?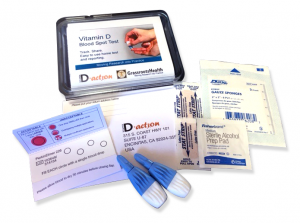 Enroll and test your levels today, learn what steps to take to improve your status of vitamin D (see below) and other nutrients and blood markers, and take action! By enrolling in the GrassrootsHealth projects, you are not only contributing valuable information to everyone, you are also gaining knowledge about how you could improve your own health through measuring and tracking your nutrient status, and educating yourself on how to improve it.