The chart below demonstrates the profound influence that season can have on vitamin D levels and risk of deficiency. During the summertime, for example, there is a 70% decreased risk of vitamin D deficiency compared to the winter time.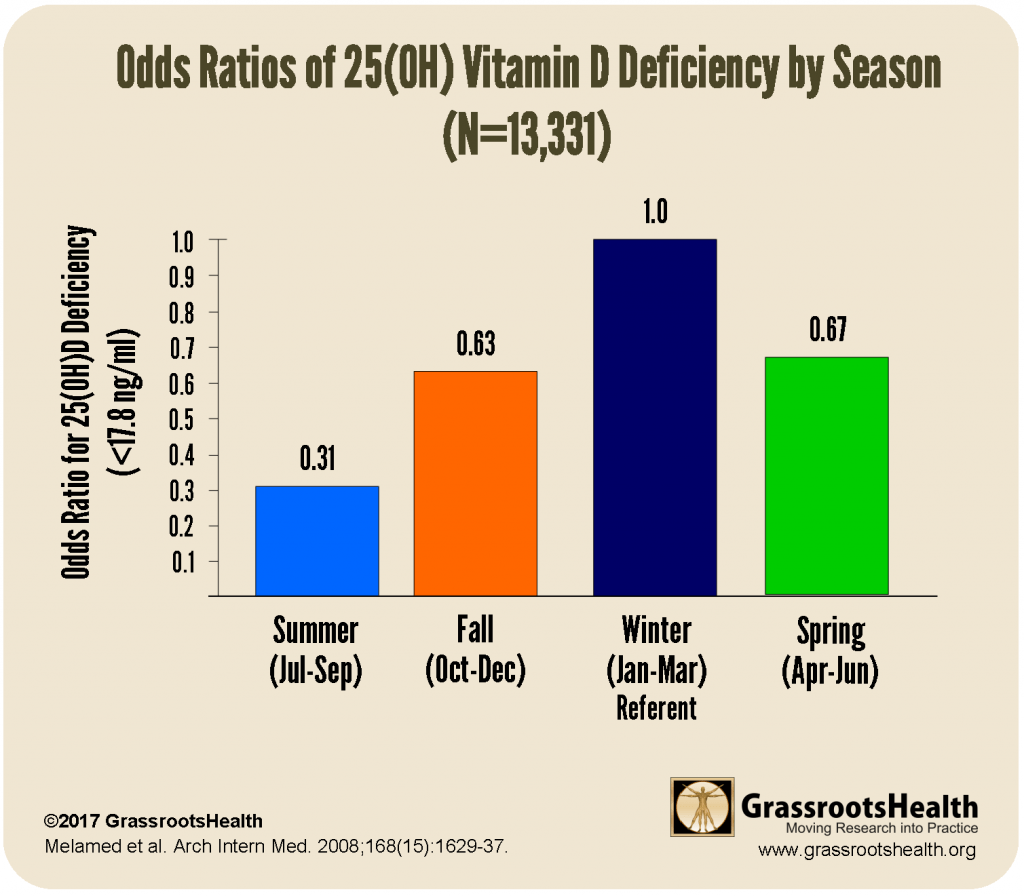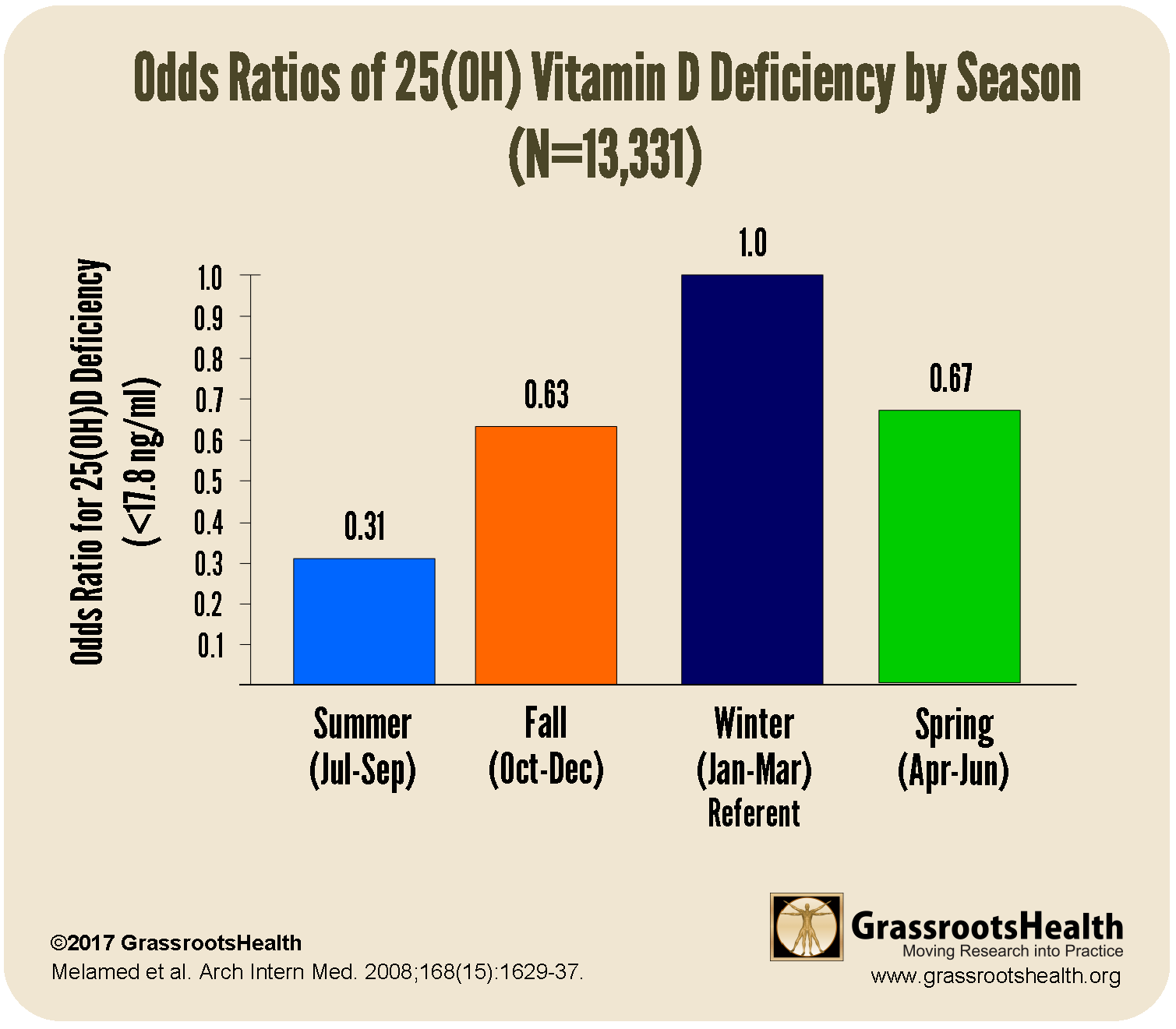 Seasonal trends have been observed in several diseases.  In an effort to maintain a target serum level of 40-60 ng/ml (100-150 nmol/L) throughout the year, GrassrootsHealth recommends measuring the vitamin D serum level at the end of summer (October) and at the end of winter (March), and adjusting intake or vitamin D routine accordingly.
Source
25-hydroxyl Vitamin D Levels and the Risk of Mortality in the General Population
Michal Melamed et al.
Archives of Internal Medicine
August 2008