Employee wellness programs are sponsored by companies to help improve the health of their workers, reduce sick days, increase productivity, and potentially lower healthcare costs.
We know that vitamin D levels in the range 40-60 ng/ml (100-150 nmol/L) may prevent disease, lower risk of flu and colds, and lower pain. So, it makes sense that an employee wellness program should test and provide information for their employees about vitamin D.
One company in the Northwest that has added vitamin D testing and education for their employees found the following with their first set of tests: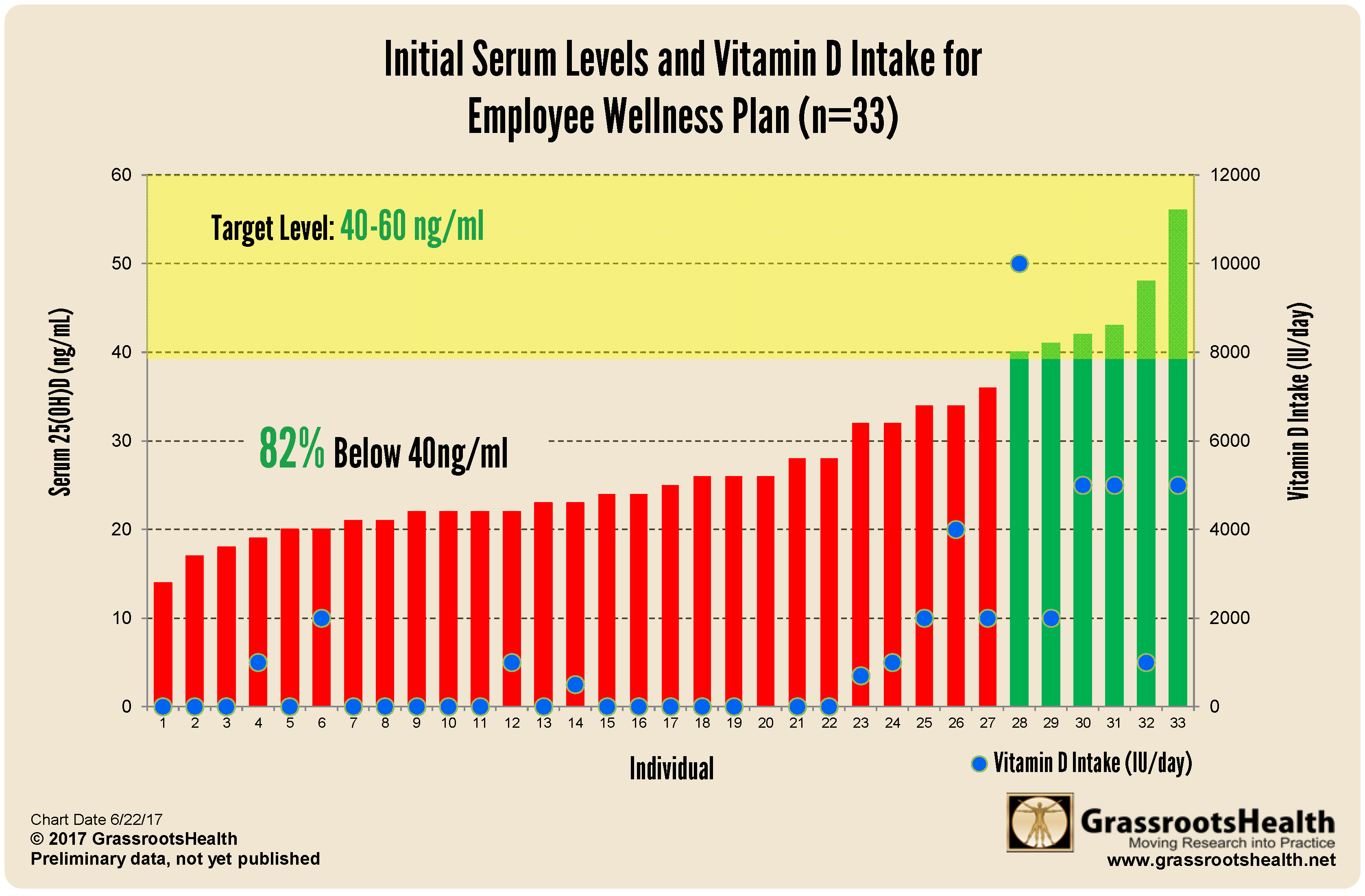 This looks strikingly similar to the distribution we saw in 2015 from another employer sponsored program, this one at a medical university: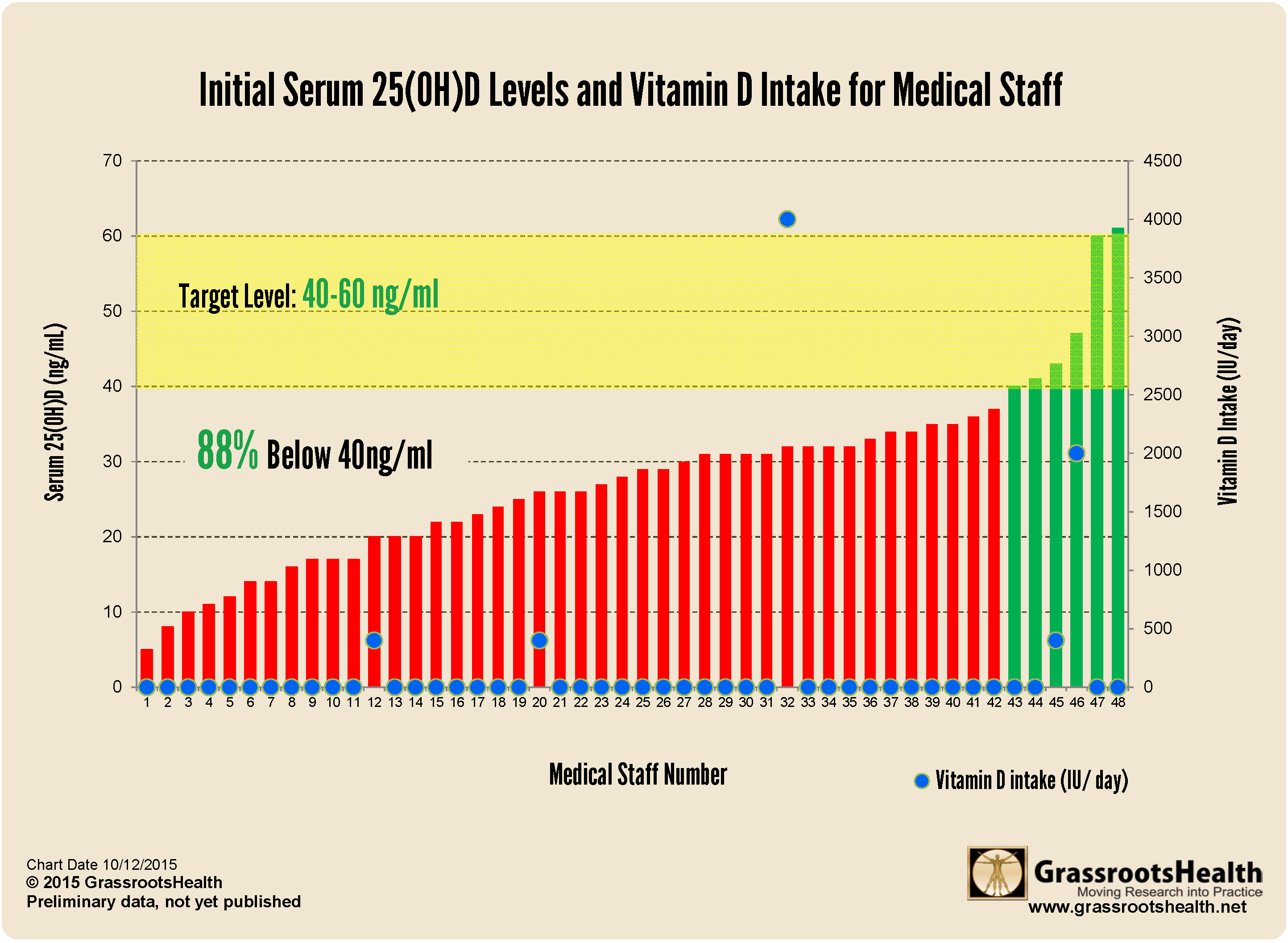 In both of these cases, approximately 80% of their employees were below the recommended range.
What does a vitamin D wellness program look like?
The employer provides free vitamin D testing and education – with the goal of moving their vitamin D levels into the recommended range. GrassrootsHealth can provide de-identified charts, like those above, and employers can track sick days, productivity, and health care costs. Since every employee becomes part of D*action, GrassrootsHealth can also do analysis on vitamin D levels and health conditions within this sub-population.
Any group or business can participate in such a program. Contact us today to learn more and get started.