The following chart plots coronary heart disease (CHD) death rates for six countries versus their average Omega-3 Index level.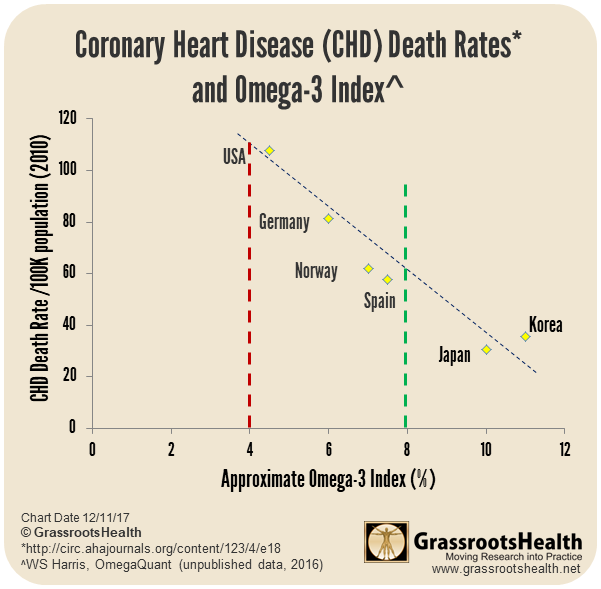 This chart shows an inverse correlation between Omega-3 Index and death from CHD.
Scientists recommend an Omega-3 Index level greater than 8%, the US average is a little over 4%.
This chart was created by William S. Harris, PhD, Professor Sanford School of Medicine, University of South Dakota and President of OmegaQuant Analytics LLC. OmegaQuant is the CLIA-certified lab that processes the D*action+Omega-3 tests.
Harris used data from the 2011 American Heart Association Heart Disease and Stroke Statistics to find the death rates for all six countries. The average Omega-3 Index levels came from this paper by Stark et al. but can be most easily seen through the map on this blog.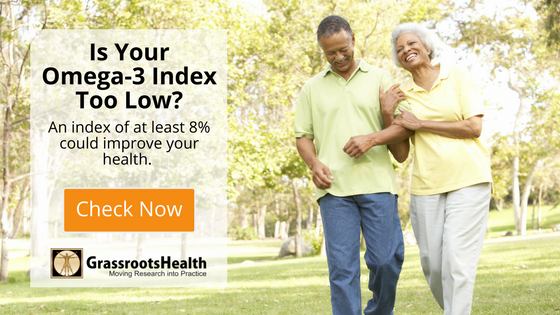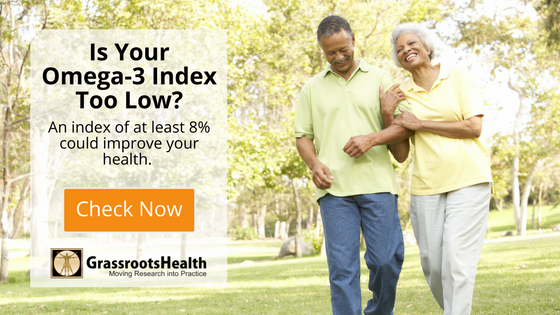 References
Heart Disease and Stroke Statistics – 2011 Update
A Report From the American Heart Association
Circulation
January 31, 2011
Read Paper
Global survey of the omega-3 fatty acids, docosahexaenoic acid and eicosapentaenoic acid in the blood stream of healthy adults
Ken Stark et al.
Progress in Lipid Research
July 2016
Read Paper