Published on January 17, 2020
Are Statins Necessary? Are we doing ourselves harm?
This article that I am sharing today was posted on Linkedin on January 6th, 2020.  One of the points that Dr. Wimalawansa makes is that approximately 80% of the total cholesterol …. is synthesized in the liver.  For most people, prescribing expensive lipid-lowering medications will not make a difference, except for perhaps causing adverse effects.  Only 1% of people are the ones that would benefit from lipid-lowering therapy….99% do not!  Please take a more detailed of his article below.  This is another marvelous way to take a look at what we're doing now, how can we use nutrients like vitamin D to help manage cholesterol with no side effects vs the drugs, costs, and side effects.
Are you taking a statin? How is it working for you?
Please share your thoughts about this below about what do we DO to help change this perception.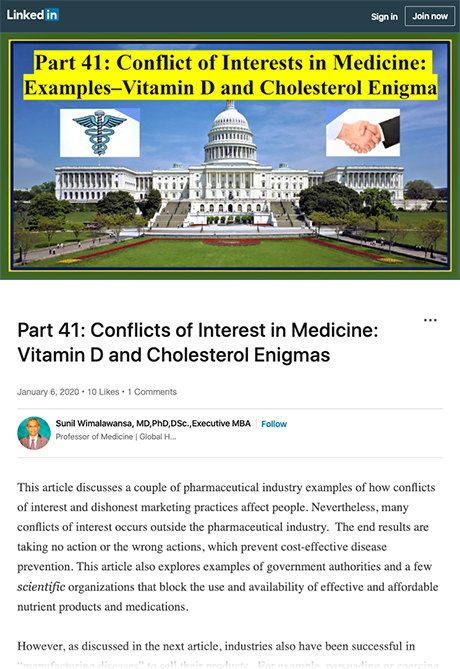 How Can You Use this Information for YOUR Health?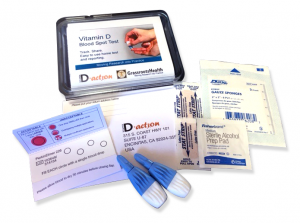 Having and maintaining healthy vitamin D and other nutrient levels can help improve your health now and for your future. Measuring is the only way to make sure you are getting enough!
STEP 1 Order your at-home blood spot test kit to measure vitamin D and other nutrients of concern to you, such as omega-3s, magnesium, essential and toxic elements (zinc, copper, selenium, lead, cadmium, mercury); include hsCRP as a marker of inflammation or HbA1c for blood sugar health
STEP 2 Answer the online questionnaire as part of the GrassrootsHealth study
STEP 3 Using our educational materials and tools (such as our dose calculators), assess your results to determine if you are in your desired target range or if actions should be taken to get there
STEP 4 After 3-6 months of implementing your changes, re-test to see if you have achieved your target level(s)