Published on January 24, 2019

Clinical Trial for Newly Diagnosed Type 1 Diabetes Now Enrolling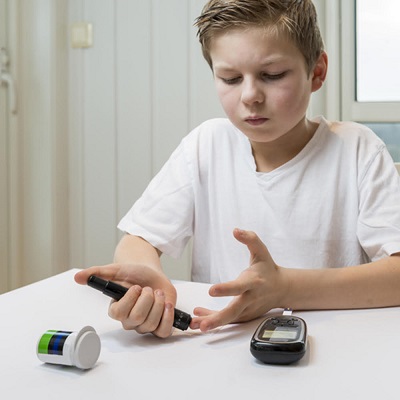 Individuals age 6 – 65 years old, who have been diagnosed with Type 1 Diabetes (T1D) within the past 10 years, are invited to participate in a free clinical trial to assess the effectiveness of vitamin D and omega-3s in slowing down or stopping the progression of T1D.
Participants must have evidence of some remaining insulin production, which can be checked for using a C-peptide blood test upon screening. Individuals must also travel to the Diabetes Research Institute in Miami every 4 months to participate.
Qualifying participants will be randomized to one of two study groups. One group will be taking a combination of vitamin D and omega-3s, and the other group will be taking only vitamin D. Dosages of each will depend on lab results, and supplements are provided as part of the study.
If you are interested in participating in this clinical trial, please visit https://www.diabetesresearch.org/POSEIDON – download the application form on this page, complete it, and email it to [email protected], or fax it to 305-243-1058 or 305-243-2665. For additional information, please contact the DRI Clinical Program at 305-243-5321 or 305-243-6070.
Check out our Type 1 Diabetes Prevention project for those who have not yet been diagnosed with T1D, who have tested positive for any of the known islet cell auto-antibodies.
How Can You Use this Information for YOUR Health?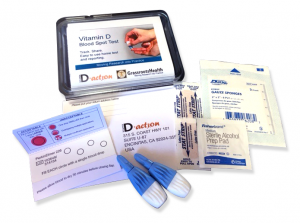 Having and maintaining healthy vitamin D and other nutrient levels can help improve your health now and for your future. Measuring is the only way to make sure you are getting enough!
STEP 1 Order your at-home blood spot test kit to measure vitamin D and other nutrients of concern to you, such as omega-3s, magnesium, essential and toxic elements (zinc, copper, selenium, lead, cadmium, mercury); include hsCRP as a marker of inflammation or HbA1c for blood sugar health
STEP 2 Answer the online questionnaire as part of the GrassrootsHealth study
STEP 3 Using our educational materials and tools (such as our dose calculators), assess your results to determine if you are in your desired target range or if actions should be taken to get there
STEP 4 After 3-6 months of implementing your changes, re-test to see if you have achieved your target level(s)