Published on January 22, 2019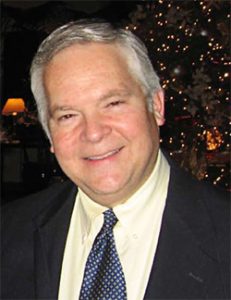 We sometimes receive great testimonials and feedback from our D*action participants, and from others who are aware of the importance of the GrassrootsHealth mission.
In response to one of our latest newsletters, one of our participants sent her thanks to us and to our principle investigator, Dr. Cedric Garland. Please read below, and use it to share and inspire others to know more about the great health benefits of vitamin D.
Thank you to Dr. Cedric Garland and GrassrootsHealth!
Almost eight years ago, my former husband, Jeff, was diagnosed with stage IV lung cancer. He was a tremendous athlete who never smoked. Devastated, I began searching for ways I could help him, and found research by the Garland brothers. Jeff and I both began taking 10,000 IU/day of vitamin D, and I wrote to Dr. Garland. Amazingly, he answered my email right away, offering support and advice, not about the amount we should be taking, but about the importance of getting blood levels to an appropriate measurement.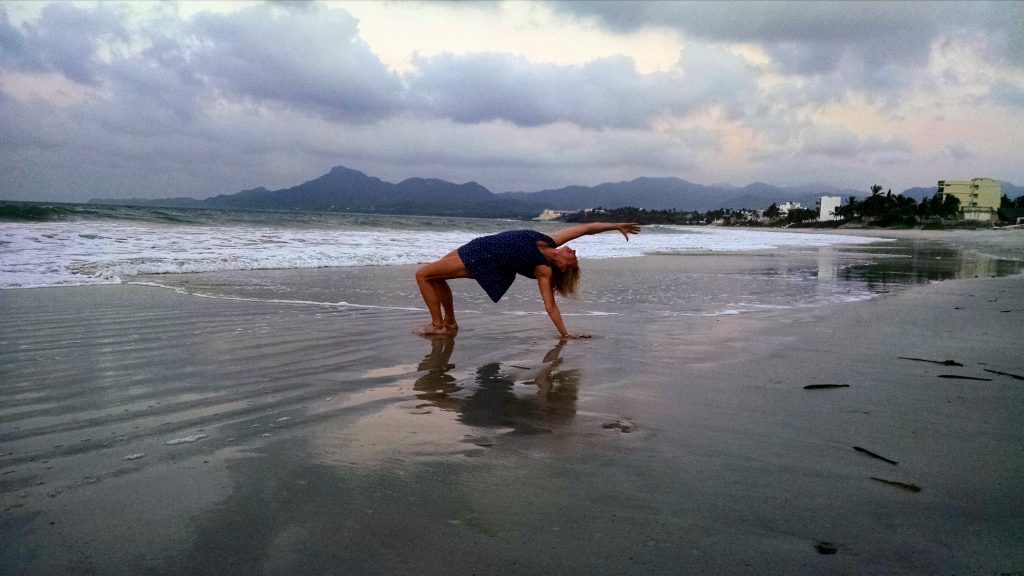 Jeff passed away several months later, and I continued to take vitamin D, also K2 (MK-7 form), magnesium, and some other supplements. My low carb diet evolved into a Zero Carb diet. Today, at 59, I teach advanced-level yoga and enjoy robust health. Every way a person can measure health is higher than I have ever experienced in the past.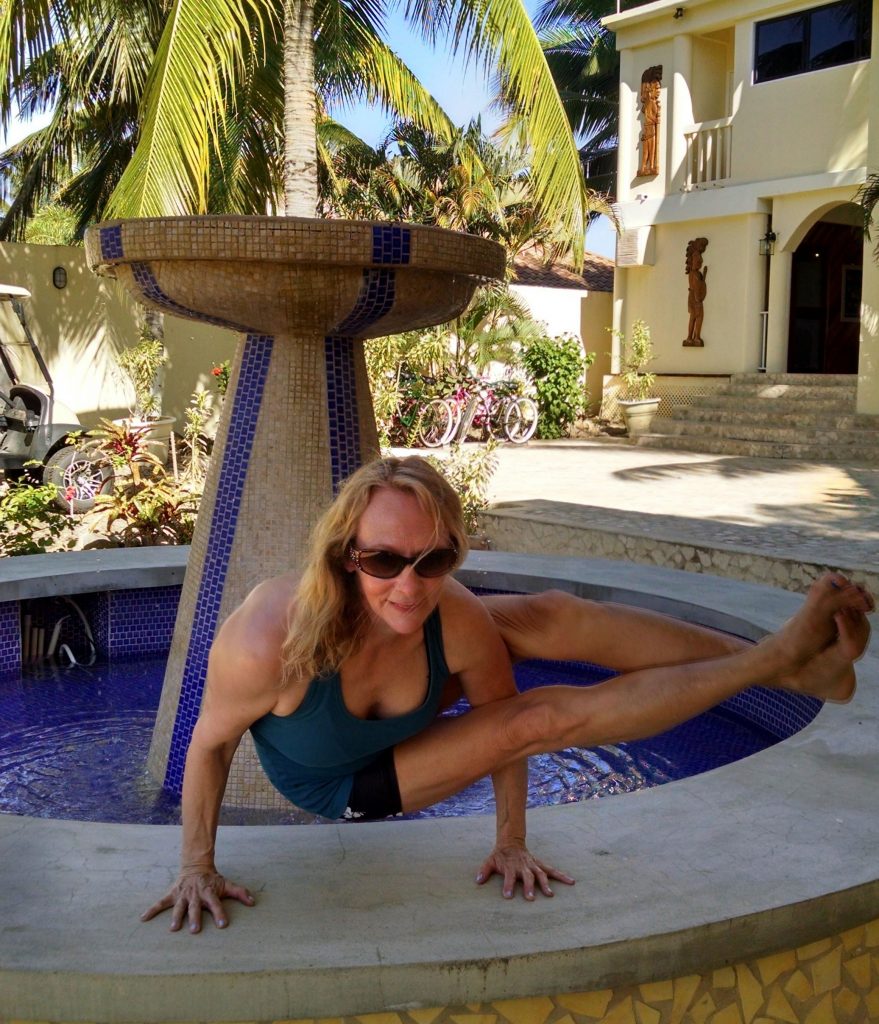 I tell people about GrassrootsHealth, Dr. Garland's theory of DINOMIT cancer development, vitamin D3, and taking control of one's own health (as much as one can). Dr. Garland will always be my hero, because of his life-long research, desire for improvement in public health, and kind response to me personally.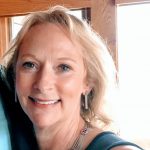 Thanks to you all for your many efforts. Alleviating needless suffering is indeed a higher calling, combining education, persistence, vision, and a love for humankind.
Meg Cook
D*action Participant
How can I track my vitamin D intake and levels over time?
To help you track your supplement use and nutrient levels, GrassrootsHealth has created an online tracking system called myData-myAnswers. For each specific supplement, you can track what days you take it, how much, and many other details. This will help you know your true supplemental intake and what patterns of use work for you to reach and maintain optimum nutrient levels. Check it out today!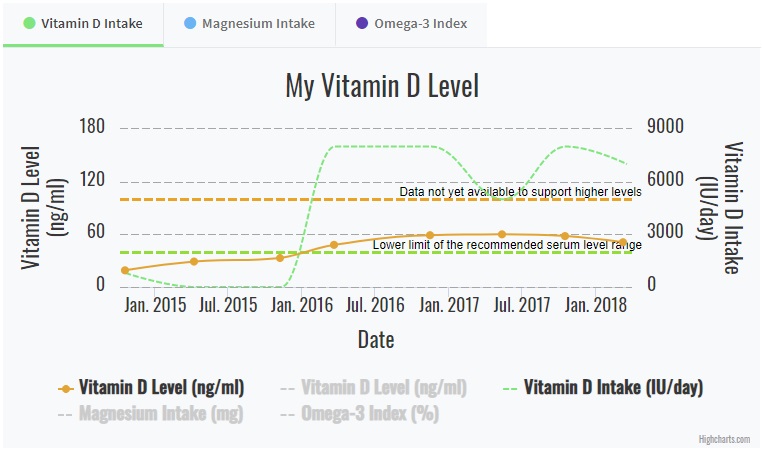 How Can You Use this Information for YOUR Health?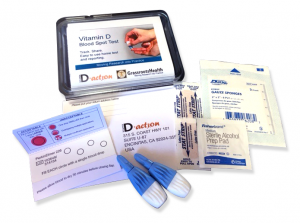 Having and maintaining healthy vitamin D and other nutrient levels can help improve your health now and for your future. Measuring is the only way to make sure you are getting enough!
STEP 1 Order your at-home blood spot test kit to measure vitamin D and other nutrients of concern to you, such as omega-3s, magnesium, essential and toxic elements (zinc, copper, selenium, lead, cadmium, mercury); include hsCRP as a marker of inflammation or HbA1c for blood sugar health
STEP 2 Answer the online questionnaire as part of the GrassrootsHealth study
STEP 3 Using our educational materials and tools (such as our dose calculators), assess your results to determine if you are in your desired target range or if actions should be taken to get there
STEP 4 After 3-6 months of implementing your changes, re-test to see if you have achieved your target level(s)