Published on May 6, 2019


Are your friends, family, businesses, customers suffering from vitamin D deficiency? The probability is that at least 60-80% of them are!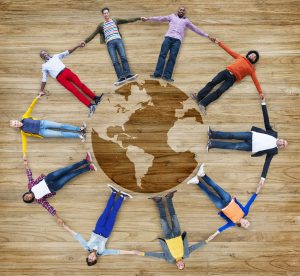 We have found a way to add a lot of new sponsors at no cost to them. Our aim is to simply share information and, if you choose as a sponsor, you may provide some incentive from you to help spread the word about health with nutrients, new research, and of course, enrolling in our various projects. All are welcome who have a serious interest in spreading the word about Health with nutrients.
To date, we have realtors, various health professionals, various nutrient providers, and some other health groups ready to do this. We have some neighborhood groups, and other businesses.
How does it work? Every sponsor will get an ad in one of our newsletters and be listed on an ongoing basis on our new sponsor page. Clicking the link in the newsletter will take the interested person to the sponsor's website on which they will also have our logo posted with some simple statement about why they support good health for their clientele. Clicking on our logo will take the person to our shop or our project page based on the arrangement with the sponsor. Each sponsor will be provided a custom link to GrassrootsHealth so we can share a count of people who have followed through. (Names not included.) Sponsors may certainly offer incentives, discounts on their products, discounts for enrolling in D*action, all helping make health a more successful endeavor.
We have made so much progress with the type of projects we are running, including the one for the general public, and various projects for targeted outcomes. We continue to provide personalized information analyses to all participants and ultimately publish results for everyone to benefit from.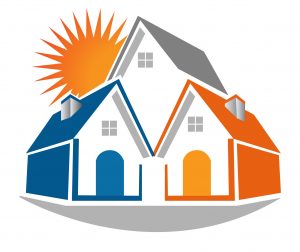 We are adding the sponsors right now! May is Sunshine Month and an opportune time for many to start.
Please take a look around you, whether it's your family, your neighborhood, your church, your business, or…? Everyone needs to be healthier!
Click on the Sponsor Today! button and share your information with us. We will contact you very quickly to explore what makes sense to you and your organization.
For sunshine month, we really want to get people to test their vitamin D right now and to track it. We're still new into the sunshine season and people's levels are likely to be low. For all sponsors creating a link with us by May 10, a special offer will be defined for you!
Looking forward to hearing from many of you. We have room for all.
Are you using sun exposure as a source of vitamin D?
Is sun exposure helping to improve your vitamin D level? Make sure you know your vitamin D level, and see if you are in the target range of 40-60 ng/ml (100-150 nmol/L). Find out your levels today! Log on to the shop (click the link below) to get your tests and see for yourself if your levels can be improved. Use coupon code SunMonth to receive 15% off during Sunshine Month only!
Make sure you track your results before and after, about every 6 months!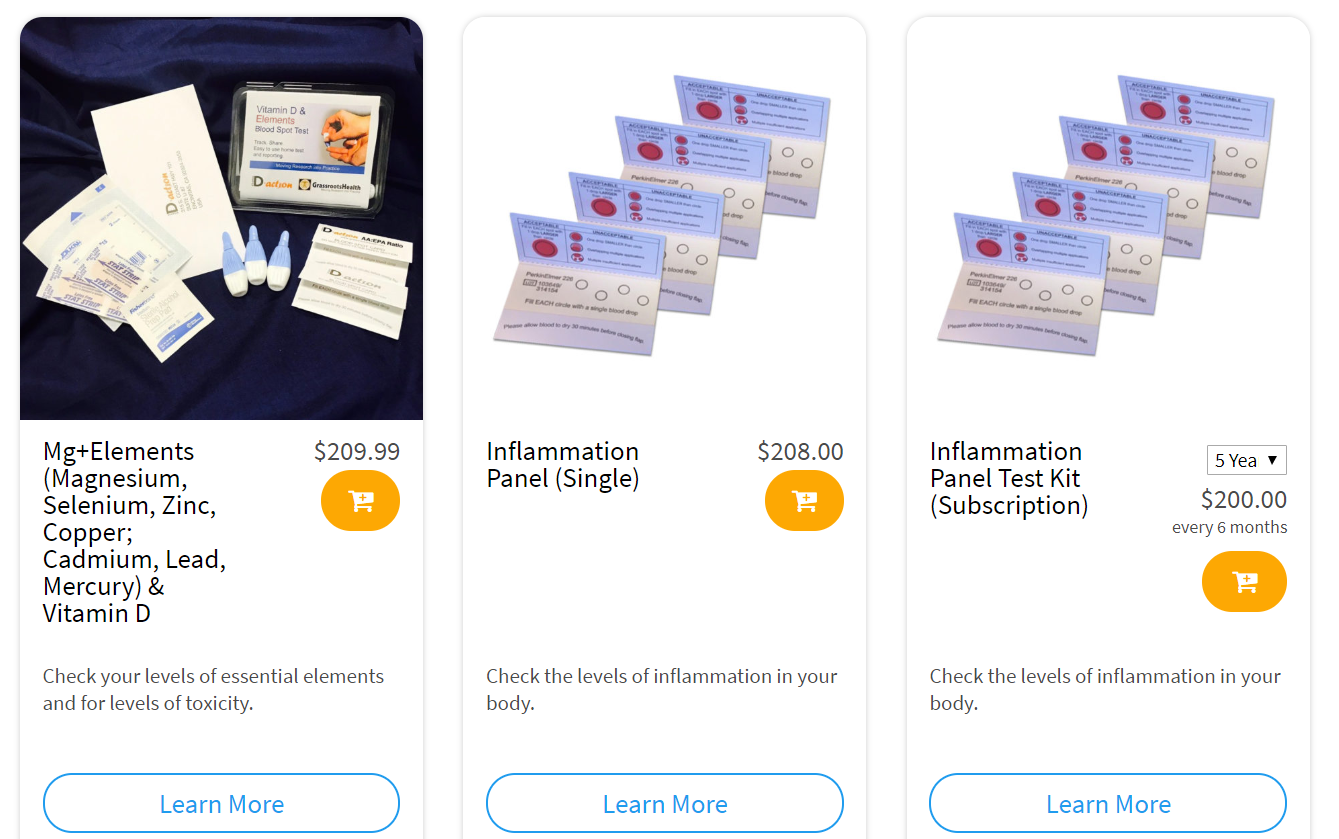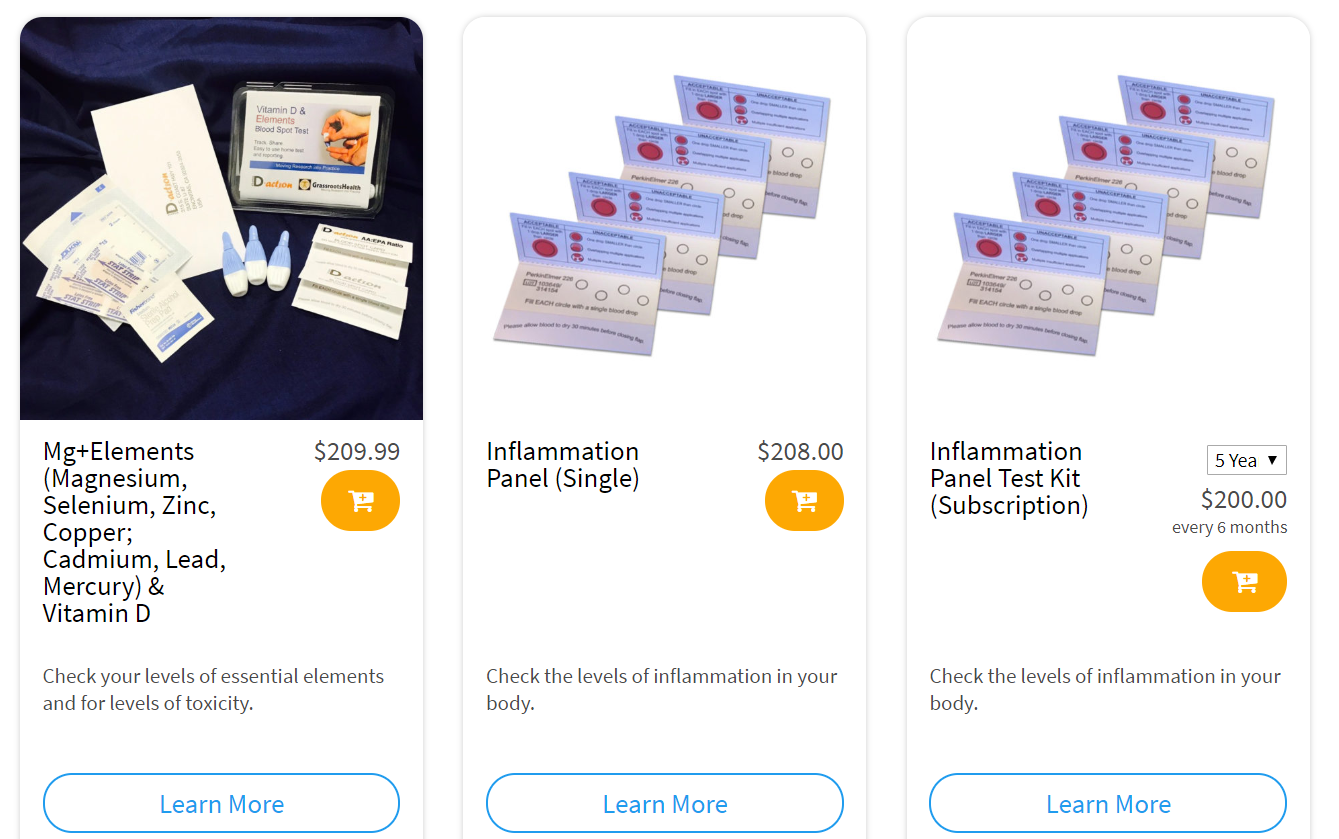 Click Here to Access the Shop Page
How can I track my sun exposure and my vitamin D levels?
To help you track your sun exposure and nutrient levels, GrassrootsHealth has created an online tracking system called myData-myAnswers. You can also track your supplemental and dietary nutrient intake to see how they impact your nutrient levels. Check it out today!
How Can You Use this Information for YOUR Health?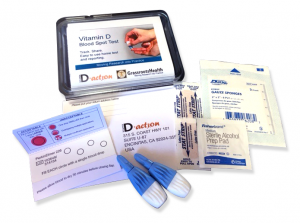 Having and maintaining healthy vitamin D and other nutrient levels can help improve your health now and for your future. Measuring is the only way to make sure you are getting enough!
STEP 1 Order your at-home blood spot test kit to measure vitamin D and other nutrients of concern to you, such as omega-3s, magnesium, essential and toxic elements (zinc, copper, selenium, lead, cadmium, mercury); include hsCRP as a marker of inflammation or HbA1c for blood sugar health
STEP 2 Answer the online questionnaire as part of the GrassrootsHealth study
STEP 3 Using our educational materials and tools (such as our dose calculators), assess your results to determine if you are in your desired target range or if actions should be taken to get there
STEP 4 After 3-6 months of implementing your changes, re-test to see if you have achieved your target level(s)