Published on February 13, 2020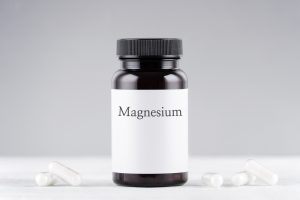 GrassrootsHealth collects information about supplemental intake amounts for a number of nutrients on its health and lifestyle questionnaire. In previous blogs we showed how much supplemental vitamin C, calcium, vitamin K2, vitamin B6, and vitamin B12 GrassrootsHealth participants report taking. In today's blog we will summarize reported intake amounts of supplemental magnesium.
What is Magnesium Good For?
Magnesium is the fourth most abundant mineral in the human body. It is involved in over 300 enzymatic reactions and is a necessary component for energy metabolism, muscle function, blood pressure regulation, insulin metabolism, cardiovascular function, nerve transmission, neuromuscular contraction and more. Magnesium is needed for the metabolism, activation and/or utilization of other nutrients, including calcium, vitamin D, B vitamins, and glutathione. An increased risk of several diseases has been associated with a chronic deficiency of magnesium, including atherosclerosis, hypertension, cardiac arrhythmias, stroke, high cholesterol and alterations in lipid metabolism, insulin resistance, metabolic syndrome and type 2 diabetes, osteoporosis, depression, anxiety and other diseases. You can learn more about magnesium from previous posts about its functions in the body, why it is important for our health, and what the current recommendations for intake are and if they are being met.
How Much Magnesium Do GrassrootsHealth Participants Take?
Among participants who reported a value for supplemental magnesium, 63% reported taking some and 37% reported not taking any. The chart below shows the distribution of average daily supplemental magnesium intake amounts for over 3,000 participants.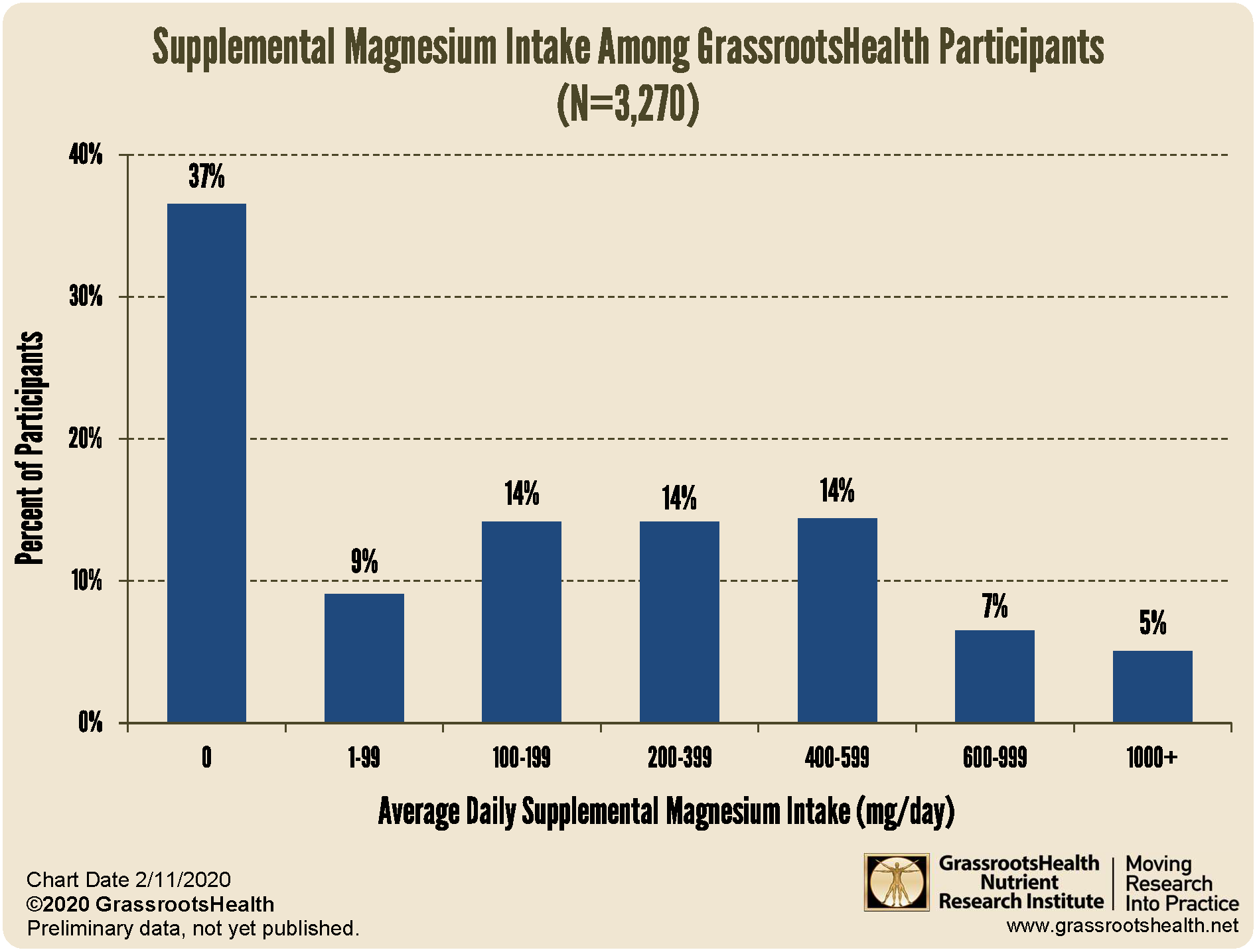 Among those taking a magnesium supplement, the median intake amount was 300 mg/day. A little more than one-third (37%) report taking less than 200 mg/day, 22% report taking between 200 and 399 mg/day, 23% report taking between 400 and 599 mg/day, and 18% report taking 600 mg/day or more. However, we noticed that some supplement labels are confusing or unclear with regard to magnesium and list amounts for magnesium compound (a higher number) instead of or in addition to elemental magnesium, therefore some of these reported amounts may indicate higher magnesium intake than what is actually taken.
Is your nutrient intake making the change you want to see?
Don't blindly supplement… Make sure you know your vitamin D level, and take steps to keep it within a target of 40-60 ng/ml or 100-150 nmol/L! Through GrassrootsHealth Nutrient Research Institute, you can also test your essential elements magnesium, copper, zinc and selenium, toxins such as lead, mercury and cadmium, as well as your omega-3 levels, inflammation levels and thyroid stimulating hormone (TSH) level. Find out your levels today! Log on to the test selection page (click the link below) to get your tests and see for yourself if your levels can be improved.
Make sure you track your results before and after, about every 6 months!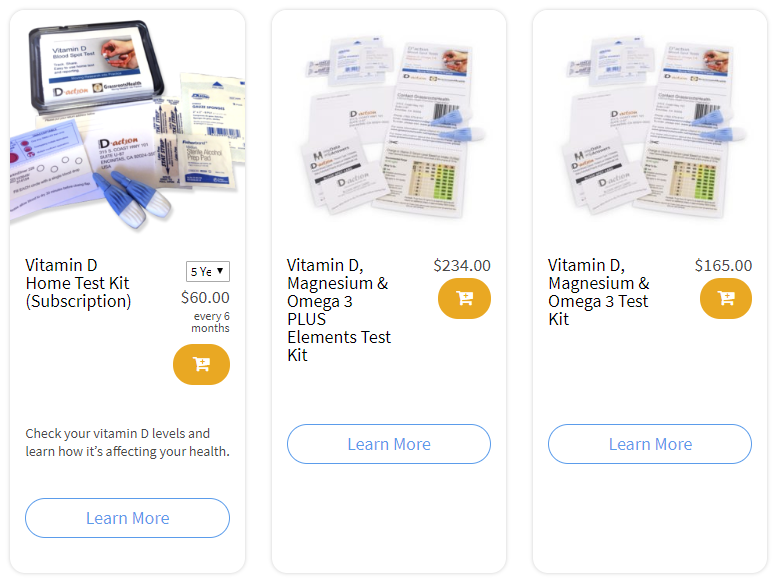 Click Here to Access the Test Page
How can I track my nutrient intake and levels over time?
To help you track your supplement use and nutrient levels, GrassrootsHealth has created the Personal Health Nutrient Decision System called


For each specific supplement, you can track what days you take it, how much, and many other details. This will help you know your true supplemental intake and what patterns of use work for you to reach and maintain optimum nutrient levels. Check it out today!
How Can You Use this Information for YOUR Health?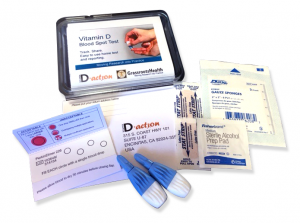 Having and maintaining healthy vitamin D and other nutrient levels can help improve your health now and for your future. Measuring is the only way to make sure you are getting enough!
STEP 1 Order your at-home blood spot test kit to measure vitamin D and other nutrients of concern to you, such as omega-3s, magnesium, essential and toxic elements (zinc, copper, selenium, lead, cadmium, mercury); include hsCRP as a marker of inflammation or HbA1c for blood sugar health
STEP 2 Answer the online questionnaire as part of the GrassrootsHealth study
STEP 3 Using our educational materials and tools (such as our dose calculators), assess your results to determine if you are in your desired target range or if actions should be taken to get there
STEP 4 After 3-6 months of implementing your changes, re-test to see if you have achieved your target level(s)