Published on March 22, 2019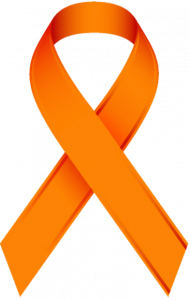 March is MS Awareness Month, and we have been profiling how vitamin D can be used to address multiple sclerosis (MS). In the past, we asked you, our readers, to help us document what you are doing, to let us know how you use vitamin D to help you with your condition(s). Below are excerpts from some of the responses covering several health conditions, including MS.
Multiple Sclerosis
We had three people respond with MS. All take "a lot" of vitamin D compared to the mainstream, but as we have been learning, not very high at all compared to doses specifically targeted to treat MS, such as that used in the Coimbra Protocol.
One respondent reported taking 8000 IU/day, had a vitamin D level of 84 ng/ml, and had been without any relapses for over 5 years. She used to have quite a lot of dizziness (vertigo), but the dizziness was gone.
Another respondent reported taking 7400 IU/day – her D level increased from 8 to 54 ng/ml and her brain felt "clearer" after years of feeling cloudy all the time.
Our final respondent reported taking 4000 IU daily – says she felt better after having raised her vitamin D level from 8 to 48 ng/ml.
Hashimoto's and Lyme Disease
This respondent reported taking 10,000 IU/day vitamin D, along with supplemental magnesium and K2. She had been on this protocol for 10 years and had raised her vitamin D level from 18 to 96 ng/ml. Her first diagnosis was almost 30 years ago.
"Today, at 59 years old – I feel 30 again. I do not even take the thyroid meds that they put me on. Instead I use Gaia Herbs' Thyroid Support and EuroPharma's Tri-Iodine."
Laryngopharyngeal Reflux (LPR)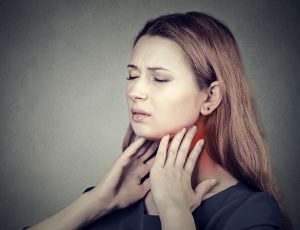 (sometimes called Silent Acid Reflux or Burning Throat)
This respondent started having symptoms in 2007 and was diagnosed in 2009 with an extremely severe form of LPR. After many medications and surgery, her doctors told her there was nothing more they could do. In April 2011 she developed a progressively worsening leaking bladder and locked up shoulder blades. Because the searing throat was unbearable she could only focus on that.
In August 2011 she started taking 6000 IU/day vitamin D as an experiment. She was treating herself and did not have any reference point. To her utter amazement the leaking bladder and locked up shoulder blades completely disappeared in 24 hours and never returned. The LPR took much longer to slowly fade away, but at the time of her story, she was in a type of remission. She believed that if she had taken a higher dose to start with it would have gone away faster. She reported taking 8000 IU/day and got sunshine daily at high noon in Northern California, 38 degrees latitude.
Her vitamin D level was 88 ng/ml. She also noticed that if her vitamin D level fell below about 60 ng/ml, her LPR slowly returned. If this happened she increased her daily dose to 10,000 IU/day for three days.
"My health has done a complete 180!"
She was 64 at the time and in the best shape of her life. She suspected that she had been severely vitamin D deficient since birth. Her arthritis and knees were bad, and she used to fear stairs – however, after her vitamin D treatment, she had strong legs, reduced pain, and could live a normal walking life. Gone, also, were the days of getting sick every two weeks, dark circles under her eyes, puffy skin, extreme exhaustion, poor memory, dry skin and anemia.
"Vitamin D and sunshine have restored my quality of life."
Ankylosing Spondylitis
Ankylosing spondylitis is a chronic inflammatory autoimmune disease of the axial skeleton. This respondent's vitamin D level was 27 ng/ml when he starting treating his condition with vitamin D in February 2015. His vitamin D level was over 150 ng/ml after treatment, with calcium levels in the normal range. He had significant changes in his condition and his prediabetes marker had improved. He was also under a doctor's protocol.
He received as much as 30 minutes of sun a day. He took 20,000 IU/day vitamin D for over a year to get up to 150 ng/ml and had recently down-graded to 4000 IU/day due to recommendations from his doctor and nutritionist.
Vision and General Health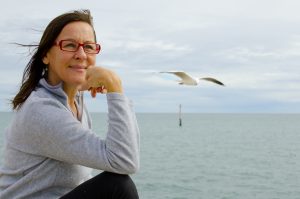 (In the respondent's own words)
I follow your web site daily along with Vitamin D Council. I am 65 years old and live in Minnesota. I began taking 5K IU/day in 2010, and have not experienced a respiratory illness since. In October 2012 I upped my dose to 50K IU/day for a couple of weeks, then 30K IU/day for another couple of weeks, and then 20K day for two years. I now take 15K IU/day.
December 2012 my hairdresser said the roots of my hair were darkening, and the following month, that hair was growing into my bald spot. In 1988 I lost most of the sight in my right eye due to idiopathic optic neuritis. In September 2013 I started to notice pattern and color in an area formerly without sight. By August 2014 I had recovered nearly all the sight in my right eye, my vitamin D level 104 ng/ml. My physician says that the optic nerve has remyelinated, and he says he is unaware of any other case where this has occurred 25 years later.
I attribute recovery of sight to high-dose vitamin D, as nothing else has changed. I took 5k IU/day for nearly two years without any noticeable effects other than no respiratory illness, in contrast to previous years when I had two or three colds per winter. The first evidence of darkening of hair occurred about 8 weeks after I started the 20k IU/day but continued for a couple of years. I haven't noticed much change in the past year. I did not notice the changes to vision until about 10 months after taking 20k IU/day – and the vision gradually improved over the next 12 months. As stated earlier, it is now almost completely back to normal. An important point is that all of the more remarkable effects occurred while I was taking doses of at least 20,000 IU per day. I think this is important because it suggests the dosages necessary for remyelination of nerves and the duration of treatment. It doesn't happen overnight! And, it is obvious, different effects occurred on different time tables.
Hence my strong interest in the health effects of Vitamin D, and my fascination with the efficacy of very high dose D on otherwise refractory illnesses and autoimmune diseases.
How can I track my vitamin D intake and levels?
To help you track your supplement use and nutrient levels, GrassrootsHealth has created an online tracking system called myData-myAnswers. For each specific supplement, you can track what days you take it, how much, and many other details. This will help you know your true supplemental intake and what patterns of use work for you to reach and maintain optimum nutrient levels. Check it out today!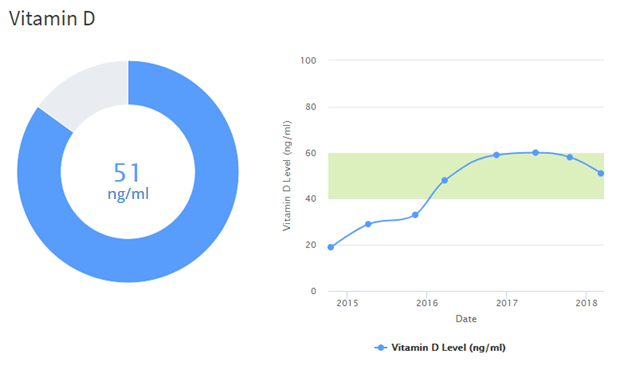 How Can You Use this Information for YOUR Health?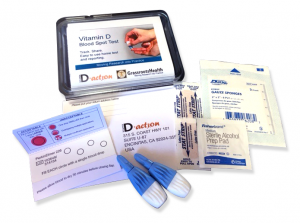 Having and maintaining healthy vitamin D and other nutrient levels can help improve your health now and for your future. Measuring is the only way to make sure you are getting enough!
STEP 1 Order your at-home blood spot test kit to measure vitamin D and other nutrients of concern to you, such as omega-3s, magnesium, essential and toxic elements (zinc, copper, selenium, lead, cadmium, mercury); include hsCRP as a marker of inflammation or HbA1c for blood sugar health
STEP 2 Answer the online questionnaire as part of the GrassrootsHealth study
STEP 3 Using our educational materials and tools (such as our dose calculators), assess your results to determine if you are in your desired target range or if actions should be taken to get there
STEP 4 After 3-6 months of implementing your changes, re-test to see if you have achieved your target level(s)