Published on April 23, 2019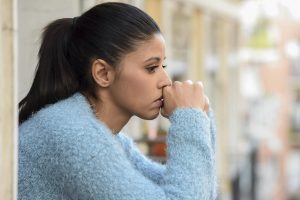 Depression is a common mental disorder that affects more than 300 million people worldwide and is the leading cause of disability. Current antidepressant therapies have limitations related to effectiveness, side effects, cost, and availability. Magnesium has been demonstrated to have antidepressant properties and studies have linked magnesium intake and risk of depression. In June 2017, results from a clinical trial assessing whether magnesium supplementation improves depression symptoms in adults suffering from mild-to-moderate depression were published in PLOS One. In this three-month clinical trial, patients took 2000 mg/day of magnesium chloride (providing 248 mg of elemental magnesium) for 6 weeks and then no magnesium for 6 weeks or visa versa. Researchers assessed the patient's degree of depression severity using the Patient Health Questionnaire-9 (PHQ-9) and anxiety symptoms using the Generalized Anxiety Disorders-7 (GAD-7) questionnaire at baseline and at the end of each six-week period.
What were the findings of the study?
The charts below show the change in depression and anxiety symptoms among the 112 participants who completed the study. Compared to baseline, the six-week period with magnesium supplementation resulted in a significant improvement in depression and anxiety symptoms (P<0.001 for both), whereas no improvement was seen during the six weeks without magnesium. Also, symptom improvement was observed within two weeks.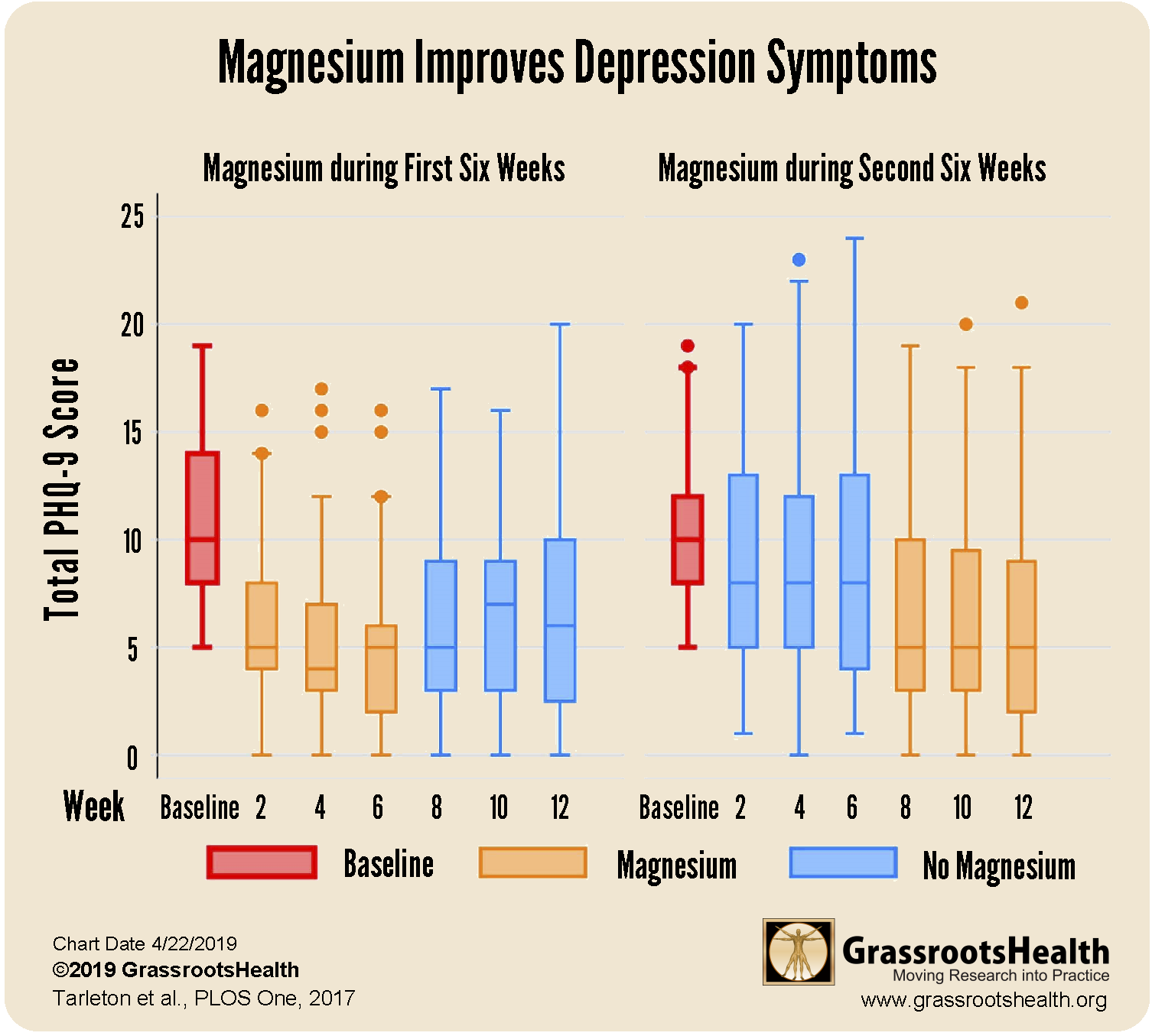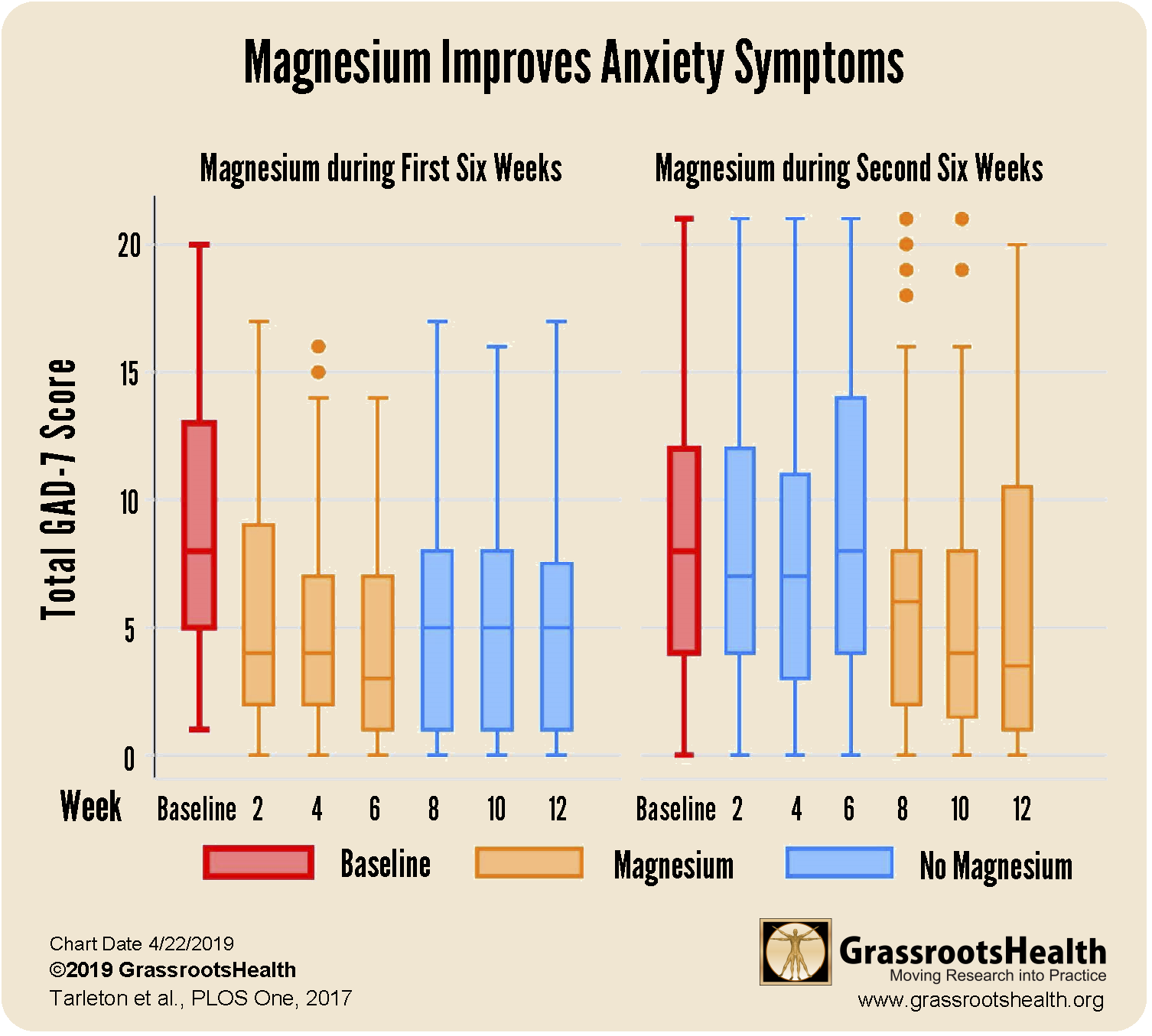 This clinical trial shows that magnesium supplementation could be effective at treating symptoms of depression and anxiety among adults with mild-to-moderate depression.
Could your anxiety and/or depression be improved with magnesium?
What is your magnesium level? Make sure you know yours is it at a level that could help prevent or reduce anxiety and depression. Find out today! Log on to the shop (click the link below) to get your tests and see for yourself if your magnesium level can be improved.
Make sure you track your results before and after, about every 6 months!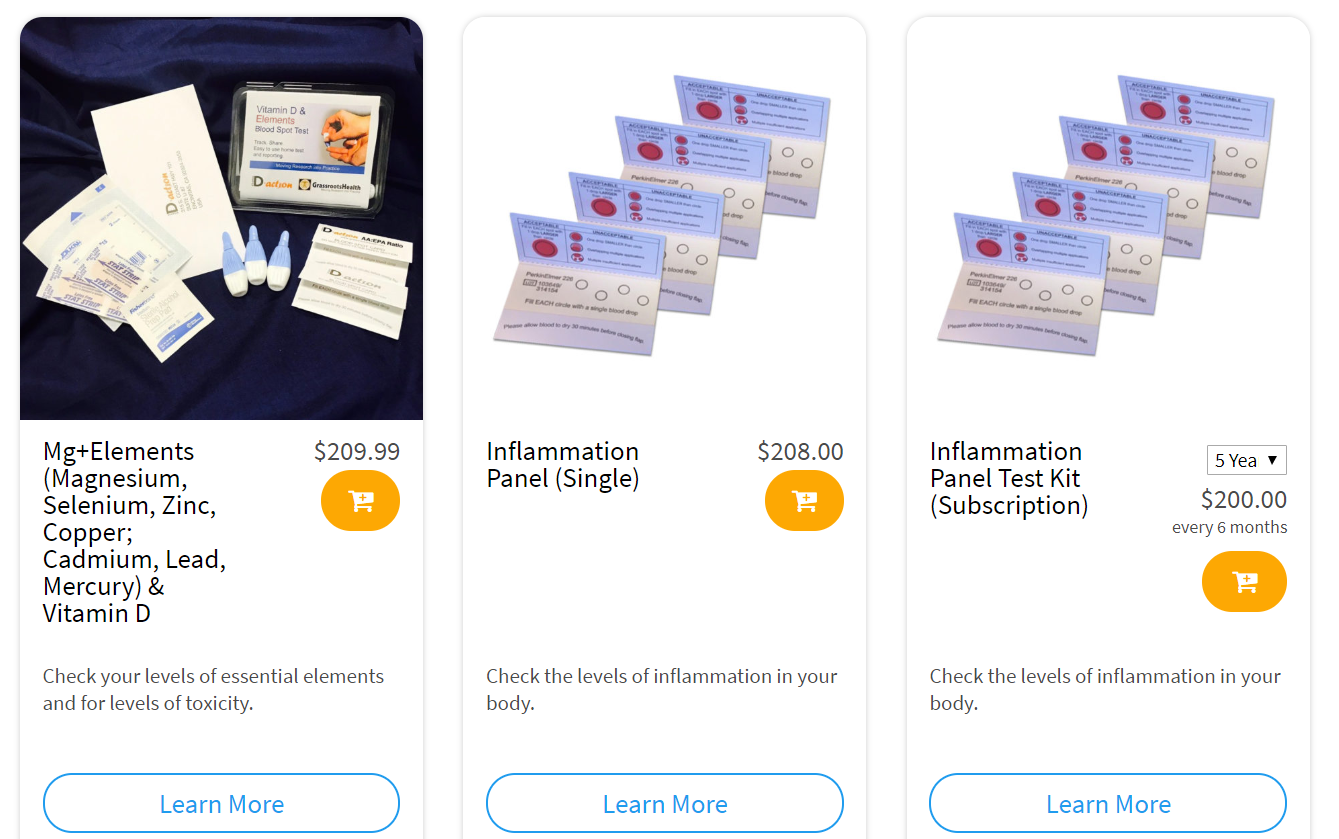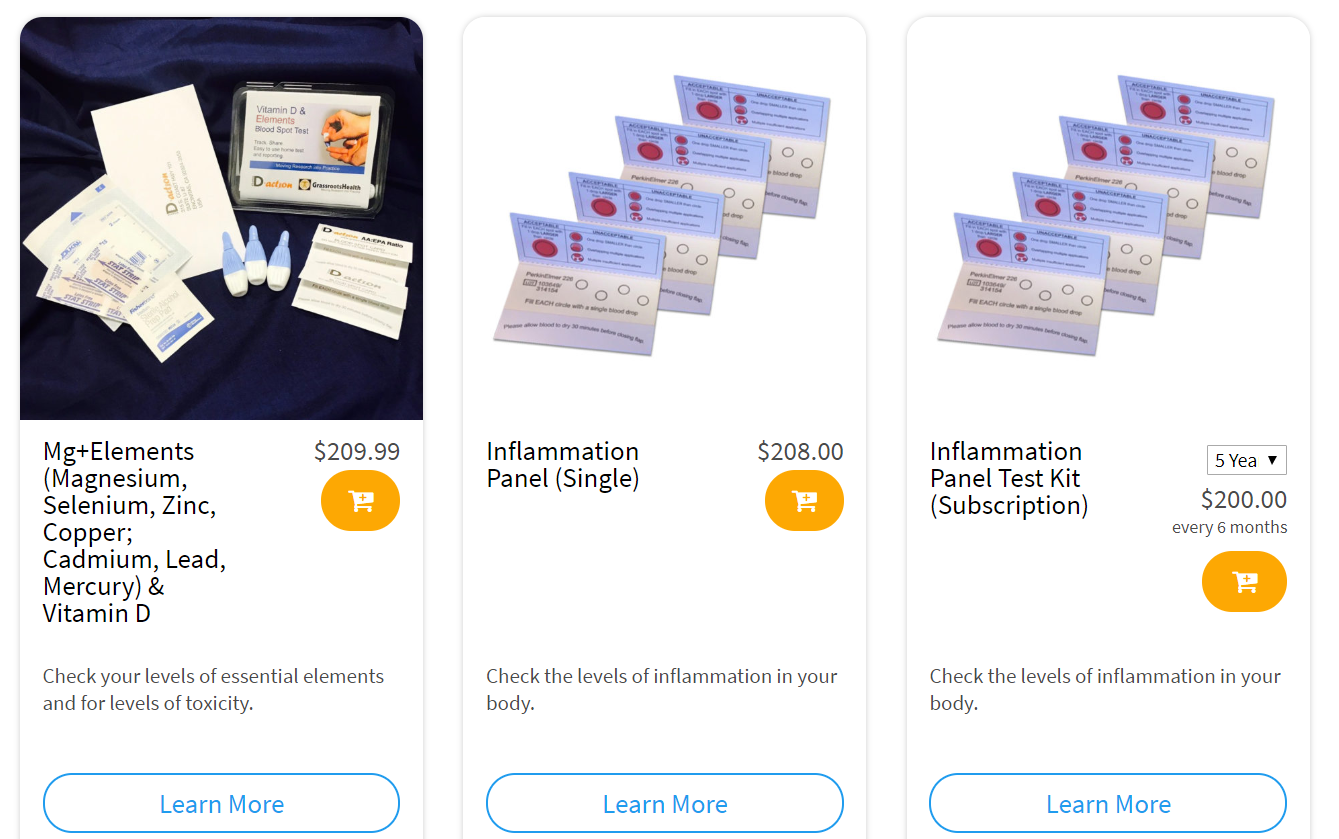 Click Here to Access the Shop Page
How can I track my magnesium levels?
To help you track your nutrient levels, GrassrootsHealth has created an online tracking system called myData-myAnswers. You can also track your supplemental and dietary nutrient intake to see how they impact your nutrient levels. Check it out today!
How Can You Use this Information for YOUR Health?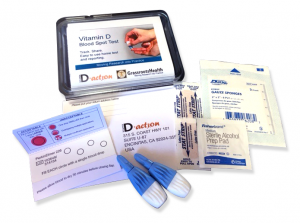 Having and maintaining healthy vitamin D and other nutrient levels can help improve your health now and for your future. Measuring is the only way to make sure you are getting enough!
STEP 1 Order your at-home blood spot test kit to measure vitamin D and other nutrients of concern to you, such as omega-3s, magnesium, essential and toxic elements (zinc, copper, selenium, lead, cadmium, mercury); include hsCRP as a marker of inflammation or HbA1c for blood sugar health
STEP 2 Answer the online questionnaire as part of the GrassrootsHealth study
STEP 3 Using our educational materials and tools (such as our dose calculators), assess your results to determine if you are in your desired target range or if actions should be taken to get there
STEP 4 After 3-6 months of implementing your changes, re-test to see if you have achieved your target level(s)