Published on September 18, 2023


Certain nutrients have shown to be especially beneficial for our brains; magnesium is one of those nutrients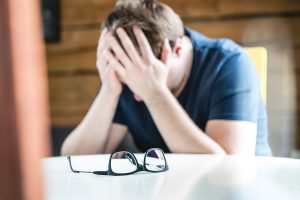 During this month of cognitive and mental-emotional health awareness, including Alzheimer's Awareness Month and Youth Mental Health Day (coming tomorrow, September 19th), we are happy to provide you with information to help you and your loved ones keep your best mental and emotional health with nutrients and a healthy lifestyle.
Today, we are focusing on magnesium in particular – what has the research shown about how magnesium can benefit our mental health? See the research summaries below.
---
Health Issues Related to Magnesium Deficiency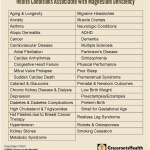 An estimated 42% of young adults have ongoing magnesium deficiency, which could lead to several health complaints. Learn more about the many health conditions that low magnesium intake and levels may contribute to, based on a review by Schwalfenberg and Genius, which outlines the published evidence supporting the use of magnesium in the prevention and treatment of many common health complaints.
Read More
---
Vitamin D with or without Magnesium Appears to Improve ADHD Symptoms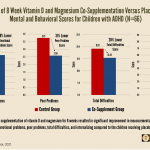 A 2022 review found that, for nutritional supplements, only vitamin D and vitamin D + magnesium appeared to improve ADHD symptoms when baseline levels of vitamin D were insufficient or deficient. One of the randomized controlled trials reviewed found that, compared to placebo, children receiving vitamin D and magnesium co-supplementation had significantly better
emotional problem scores (28% lower)
peer problem scores (31% lower)
total difficulties score (20% lower)
internalizing score (29% lower)
---
Severe Anxiety Improved with Magnesium plus Vitamin B6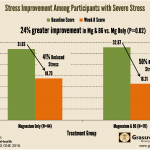 Magnesium is known for its calming and anti-anxiety effects. Taking B vitamins, especially vitamin B6, is also important for stress – in fact, vitamin B6 also has demonstrated anti-stress benefits, and it assists in the cellular uptake of magnesium. A study by Pouteau et al. found that both the magnesium only group and the magnesium plus B6 group experienced rapid and significant reductions in stress over a 8 week period; overall, the reduction was around 40%. However, there was a 24% greater improvement in stress in the magnesium with vitamin B6 group compared to the magnesium only group for those with severe or extremely severe stress.
Read More
---
Could a Lack of Magnesium be Worsening Your Ability to Handle Stress?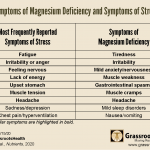 Magnesium helps protect from the negative effects of oxidative stress that may occur due to chronic stress – both physical and mental. In fact, a previously reviewed study showed that magnesium supplementation helped to protect DNA from damage due to oxidative stress and inflammation resulting from extreme physical stress.
The magnesium and stress vicious circle is the concept that stress increases magnesium loss and can lead to deficiency, while magnesium deficiency in turn enhances the body's susceptibility to stress. Both magnesium deficiency and stress exhibit similar symptoms – learn more about this and what these shared symptoms are.
Read More
---
Magnesium Intake and Vitamin D Status May Help Prevent Cognitive Decline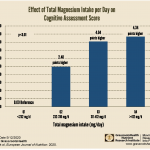 Peeri et al. studied the interaction between magnesium and vitamin D by assessing magnesium intake and serum vitamin D levels, and their association with cognitive decline among 2466 participants ages 60 and older. The authors found a significant association between magnesium intake and reduced odds of cognitive impairment for the third and highest quartiles of magnesium intake compared to the lowest, and similarly for the third and highest quartiles of vitamin D serum levels compared to the lowest.
Read More
---
Protect Your Brain Health with these Nutrients PLUS 15% Off Select Kits
Keeping your physical and mental health requires getting enough of certain essential nutrients, including omega-3s, B vitamins, vitamin D, magnesium, and others that have demonstrated protective effects for cognitive health.
Managing blood sugar levels and levels of inflammation are also essential to keeping your brain healthy.
For the rest of this month, use the coupon code HAPPYBRAIN to get 15% off any of the following kits:
Promotion ends Sat, Sept. 30 at 11:59 PM PST
How Does Our Blood Sugar Level Affect Our Brain?
The brain is extra sensitive to blood sugar levels, as both high and low blood sugar can result in damage or certain symptoms. Thinking, attention, learning and memory are all closely linked to blood sugar levels and how efficiently the brain uses glucose. Therefore, it is essential to maintain steady, healthy blood sugar levels to help protect brain health and function.
HbA1c is a measure of how healthy average blood sugar levels have been in the recent few months, and is a better representation of blood sugar health than a single glucose measurement. Higher levels are associated with a higher risk of metabolic syndrome, diabetes, cardiovascular disease, cognitive diseases, and more.
The Connection Between Inflammation and Mental/Emotional Wellness
Managing chronic inflammation is extremely important for diseases associated with the brain and nervous system as multiple studies have found a direct correlation between high levels of inflammation and increased incidence of mental-emotional health problems. Previously, we reviewed a study assessing the effects of chronic inflammation on cognitive health, where higher levels of C-reactive protein (CRP) were related to an increase in cognitive decline.

For the rest of this month, choose from the Cognitive Health Test Kit or the Inflammation Panel Test Kit (with or without Magnesium) to measure the above levels, and get 15% off when you use the coupon code HAPPYBRAIN.
Create Your Custom Home Test Kit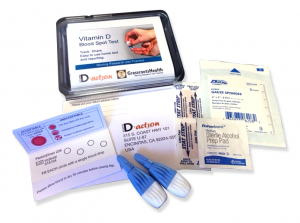 Measure your vitamin D levels at home as part of the D*action project! To know if you are getting enough, make sure you test today!
You can also measure your:
Vitamin D
Magnesium PLUS Essential and Toxic Elements
Omega-3 Fatty Acids
hsCRP
HbA1c
TSH
Type 1 Diabetes Autoantibodies
Did you know that each of the above can be measured at home using a simple blood spot test? As part of our ongoing research project, you can order your home blood spot test kit to get your levels, followed by education and steps to take to help you reach your optimal target levels. Start by enrolling and ordering your kit to measure each of the above important markers, and make sure you are getting enough of each to support better mood and wellbeing!
Create your custom home test kit today. Take steps to improve the status of each of these measurements to benefit your overall health. With measurement you can then determine how much is needed and steps to achieve your goals.  You can also track your own intakes, symptoms and results to see what works best for YOU.
How Can You Use this Information for YOUR Health?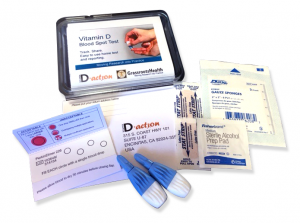 Having and maintaining healthy vitamin D and other nutrient levels can help improve your health now and for your future. Measuring is the only way to make sure you are getting enough!
STEP 1 Order your at-home blood spot test kit to measure vitamin D and other nutrients of concern to you, such as omega-3s, magnesium, essential and toxic elements (zinc, copper, selenium, lead, cadmium, mercury); include hsCRP as a marker of inflammation or HbA1c for blood sugar health
STEP 2 Answer the online questionnaire as part of the GrassrootsHealth study
STEP 3 Using our educational materials and tools (such as our dose calculators), assess your results to determine if you are in your desired target range or if actions should be taken to get there
STEP 4 After 3-6 months of implementing your changes, re-test to see if you have achieved your target level(s)