Published on June 24, 2019


Omega-3 fatty acids are well known to provide healthful benefits to the heart and circulatory system. Higher levels of omega-3s have also been linked to decreased levels of inflammation and decreased risk of chronic disease.
A study by Oikonomou et al. published recently in Clinical Nutrition highlighted the effects of omega-3 fatty acids on inflammation and heart function in patients who had been diagnosed with ischemic heart failure.
How did this study work?
The study enrolled 31 participants (22 men, 9 women), with an average age of 67 years. The treatment group received 2 grams of omega-3 fatty acids (46% EPA and 38% DHA) for eight weeks, while the placebo group received identical looking capsules with olive oil. After the first eight weeks of treatment/placebo there was a 6 week wash-out period in which no treatment/placebo was given, followed by a second 8 weeks of treatment/placebo in which the groups were switched – those who started in the treatment group then received placebo, and vice versa. All measurements were done at the beginning of the study, the end of the first 8 weeks, and at the beginning and end of the second 8 week period.
What did the study find?
The treatment group had significant improvements in left ventricular (LV) function, as measured by LV ejection fraction (LVEF), a measurement of how much blood is pumped out with each contraction, as well as several other functional measurements, while the placebo group did not.
In addition to improved LV function, there was also a significant decrease in levels of high sensitivity C reactive protein (hsCRP), a marker for inflammation, in the treatment group and not the placebo group, as shown in the chart below.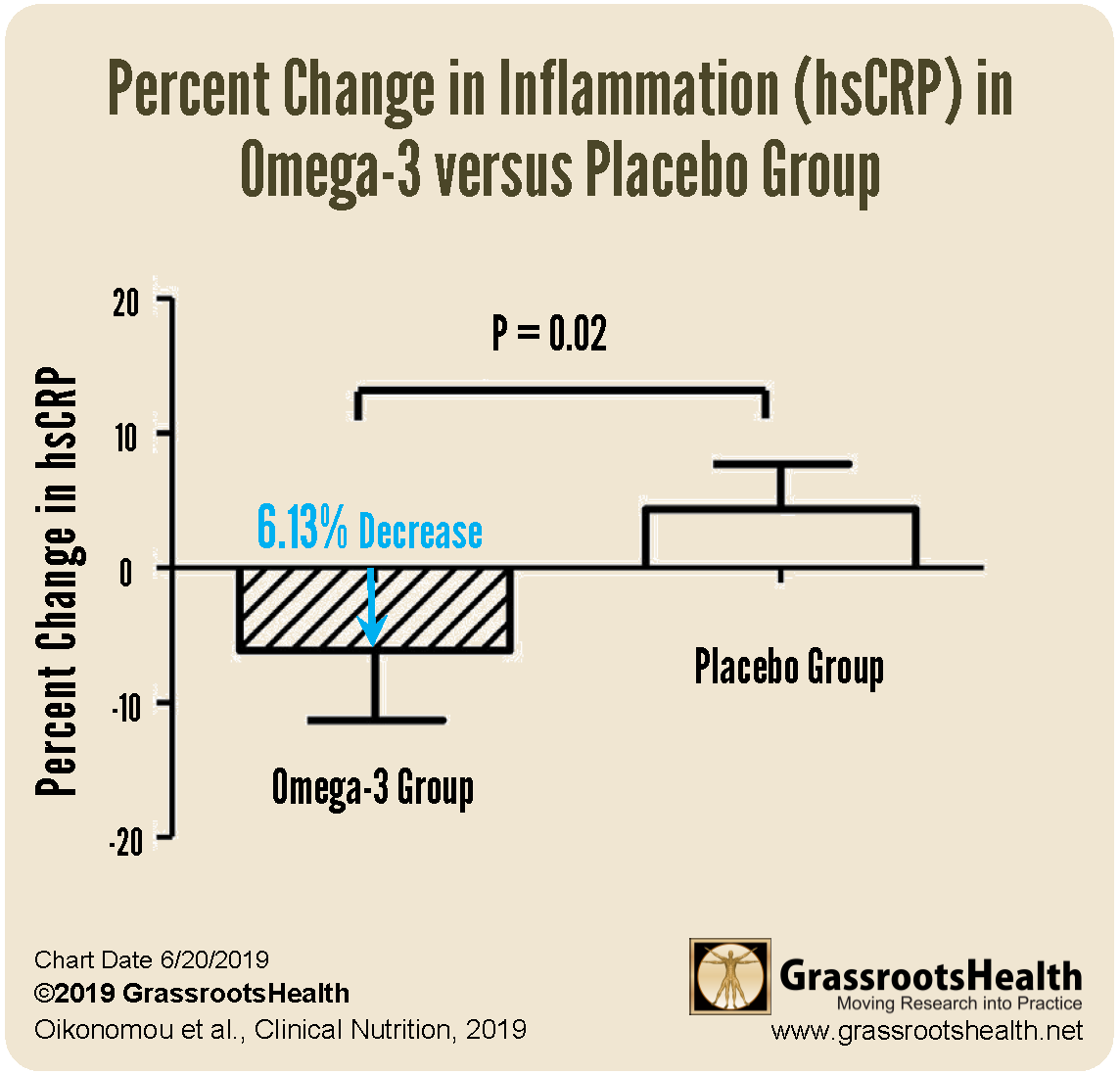 This study found that treatment with a daily dose of 2 grams of EPA+DHA omega-3 fatty acids for patients with ischemic heart failure resulted in improved LV performance, and decreased levels of inflammation.
Could your heart health be improved with omega-3s?
Be sure to know if you are getting enough omega-3s in your diet by testing your Omega-3 Index! Daily steps such as increasing omega-3s in the diet or supplementing may be necessary to keep your Omega-3 Index at a level of at least 8%. Find out your levels today! Log on to the shop (click the link below) to get your tests and see for yourself if your levels can be improved.
Make sure you track your results before and after, about every 6 months!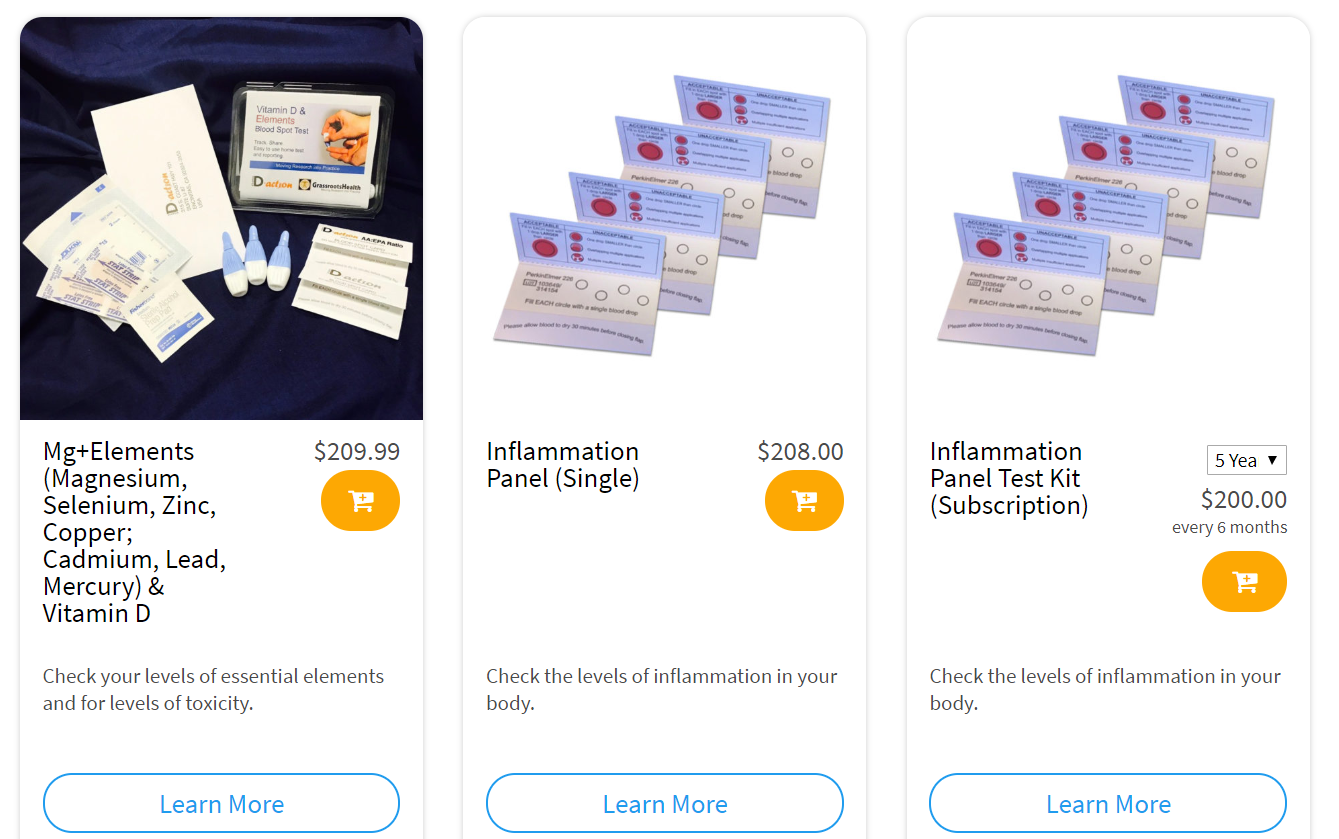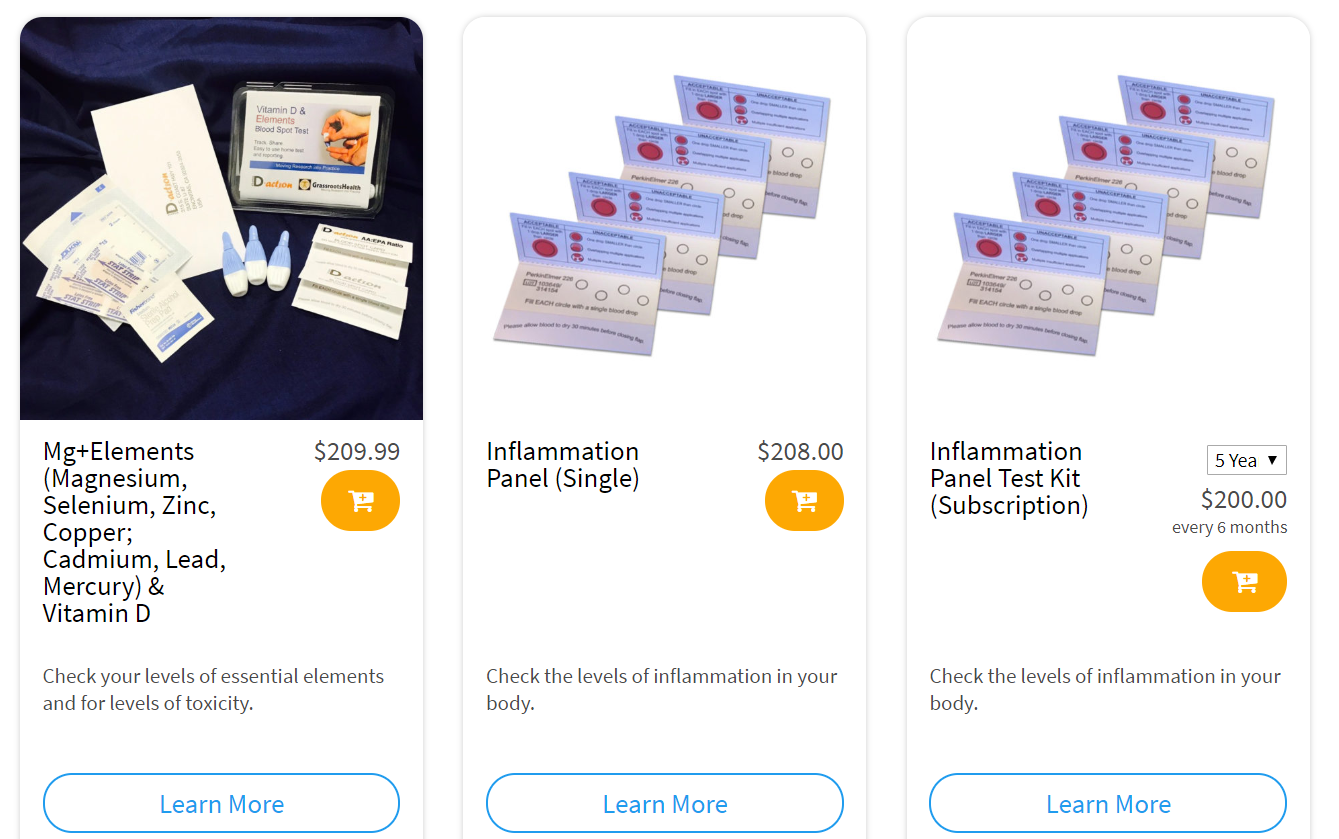 Click Here to Access the Shop Page
How can I track my omega-3 level and intake?
To help you track your supplement use, dietary nutrient intake, and nutrient levels, GrassrootsHealth has created an online tracking system called myData-myAnswers. For each specific supplement, you can track what days you take it, how much, and many other details. You can also track your omega-3 intake from dietary sources. Check it out today!
How Can You Use this Information for YOUR Health?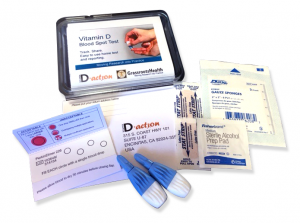 Having and maintaining healthy vitamin D and other nutrient levels can help improve your health now and for your future. Measuring is the only way to make sure you are getting enough!
STEP 1 Order your at-home blood spot test kit to measure vitamin D and other nutrients of concern to you, such as omega-3s, magnesium, essential and toxic elements (zinc, copper, selenium, lead, cadmium, mercury); include hsCRP as a marker of inflammation or HbA1c for blood sugar health
STEP 2 Answer the online questionnaire as part of the GrassrootsHealth study
STEP 3 Using our educational materials and tools (such as our dose calculators), assess your results to determine if you are in your desired target range or if actions should be taken to get there
STEP 4 After 3-6 months of implementing your changes, re-test to see if you have achieved your target level(s)