Published on December 30, 2019

Over the years, GrassrootsHealth has created and shared videos from nutrient experts all over the world to bring science-based information to our participants, viewers, and others. These videos range from short FAQ clips to interviews, webinars and seminar presentations.
How to access the videos
To access the videos, go to grassrootshealth.net, hover over the "Resources" tab of the main navigation bar, and click "Videos".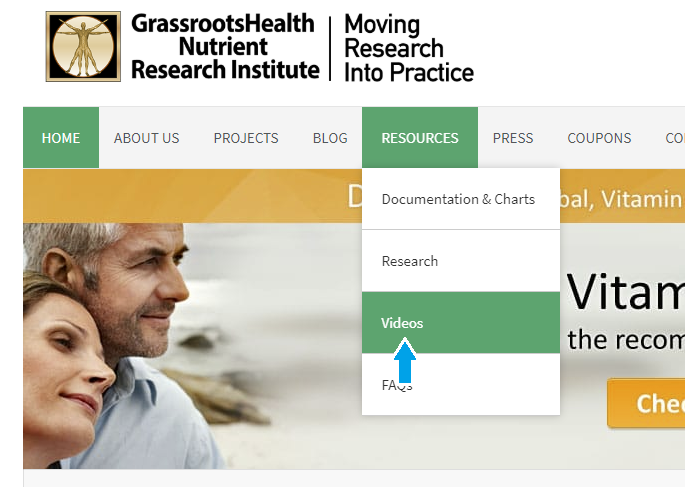 Once on the videos page, you can access the videos by type (Webinars, Talks, Sunlight Snippets, or Interviews).

Scroll further down the page to view all of the videos recorded from our past live seminars.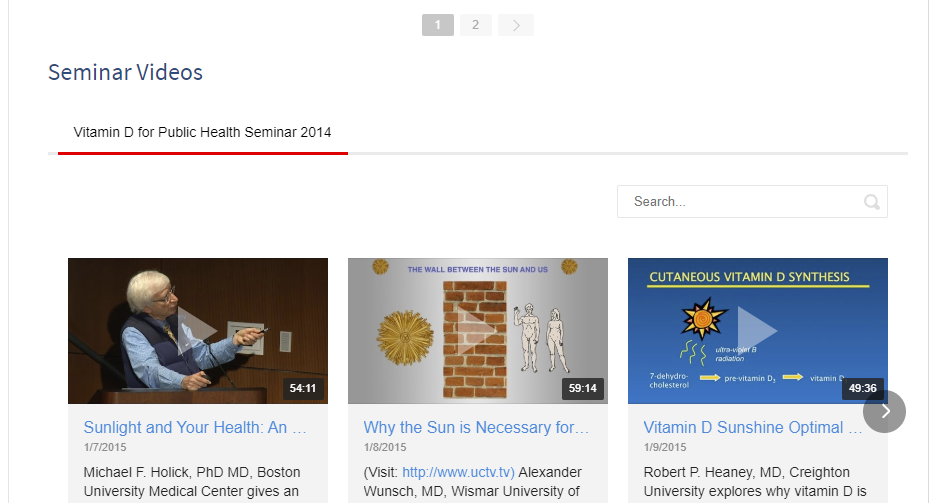 You can search the videos by topic by clicking on a topic of your choice from the "Videos Topics" on the right sidebar, or type a term into the "Search" bar of each section to further define by both topic and type of recording, such as webinars about cancer.

Lots of Information at Your Fingertips!
We hope you find what you are looking for in these videos! For additional educational information, be sure to also refer to our Blog, Press Releases, Charts, Documents and Handouts, or use the search icon at the top right of the website to search all pages – just hover over the icon, click in the "Search for…" box and enter your search topic. Fine-tune what you are looking for by entering a term within quotation marks (such as "colon cancer"), or look for posts that contain two separate terms or multiple keywords by using the "+" symbol (such as calcium+bone).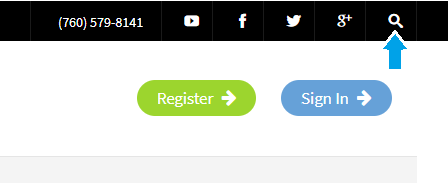 Find the information you are looking for to have a healthy start to your New Year. Happy searching!
Find out TODAY if your nutrient levels are in the optimal range for health!
Make sure you know your Omega-3 Index (target of at least 8%) and your vitamin D level (target of 40-60 ng/ml or 100-150 nmol/L), and are taking daily steps to keep both within range. Through GrassrootsHealth Nutrient Research Institute, you can also test your essential elements magnesium, copper, zinc and selenium, toxins such as lead, mercury and cadmium, as well as your inflammation levels and thyroid stimulating hormone (TSH) level. Find out your levels today! Log on to the test selection page (click the link below) to get your tests and see for yourself if your levels can be improved.
Make sure you track your results before and after, about every 6 months!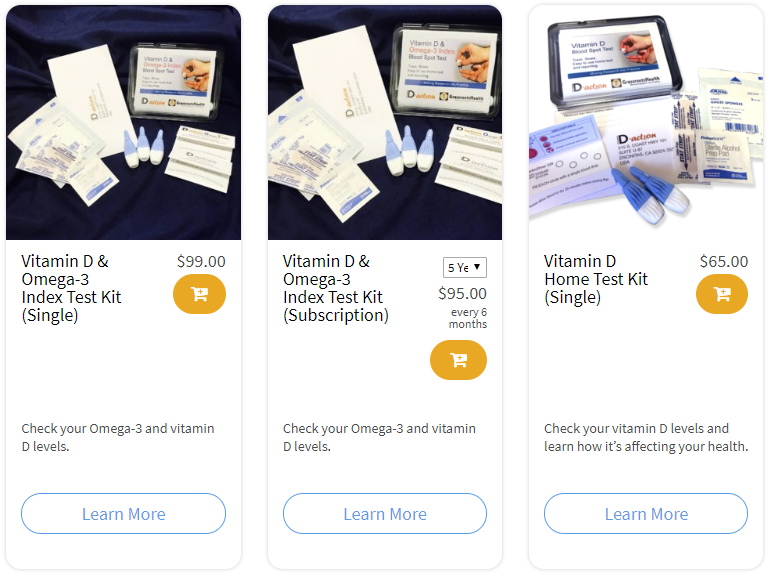 Click Here to Access the Test Page
How can I track my nutrient intake and levels over time?
To help you track your supplement use and nutrient levels, GrassrootsHealth has created an online tracking system called myData-myAnswers. For each specific supplement, you can track what days you take it, how much, and many other details. This will help you know your true supplemental intake and what patterns of use work for you to reach and maintain optimum nutrient levels. Check it out today!
How Can You Use this Information for YOUR Health?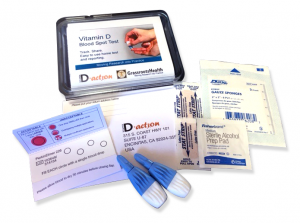 Having and maintaining healthy vitamin D and other nutrient levels can help improve your health now and for your future. Measuring is the only way to make sure you are getting enough!
STEP 1 Order your at-home blood spot test kit to measure vitamin D and other nutrients of concern to you, such as omega-3s, magnesium, essential and toxic elements (zinc, copper, selenium, lead, cadmium, mercury); include hsCRP as a marker of inflammation or HbA1c for blood sugar health
STEP 2 Answer the online questionnaire as part of the GrassrootsHealth study
STEP 3 Using our educational materials and tools (such as our dose calculators), assess your results to determine if you are in your desired target range or if actions should be taken to get there
STEP 4 After 3-6 months of implementing your changes, re-test to see if you have achieved your target level(s)