Published on July 3, 2019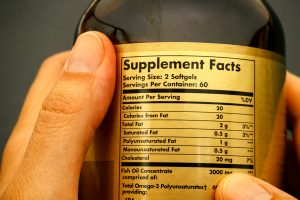 On June 19, 2019, the U.S. Food and Drug Administration (FDA) announced "that it does not intend to object to the use of certain qualified health claims stating that consuming eicosapentaenoic acid (EPA) and docosahexaenoic (DHA) omega-3 fatty acids in food or dietary supplements may reduce the risk of hypertension and coronary heart disease." This means that food and supplement companies are now allowed to add the qualified health claim to their product labels, as long as that product meets certain requirements and contains at least 0.8 g of combined EPA and DHA per serving.

GrassrootsHealth has previously reported on several studies supporting the heart health effects of omega-3s, such as "Heart Function Significantly Improved with Omega-3s", "Higher Omega-3 Index associated with lower mortality", and "How to interpret the VITAL results for public health".
This announcement from the FDA is welcome news to GrassrootsHealth! While the FDA did not find evidence for the claim to meet the "significant scientific agreement" standard necessary to include an authorized health claim, it did meet the "credible evidence" standard that allows for a qualified health claim.
Read more about this announcement from the FDA here.
Are you getting enough omega-3s?
Be sure to know if you are getting enough omega-3s by testing your Omega-3 Index! Daily steps such as increasing omega-3s in the diet or supplementing may be necessary to keep your Omega-3 Index at a level of at least 8%. Find out your levels today! Log on to the shop (click the link below) to get your tests and see for yourself if your levels can be improved.
Make sure you track your results before and after, about every 6 months!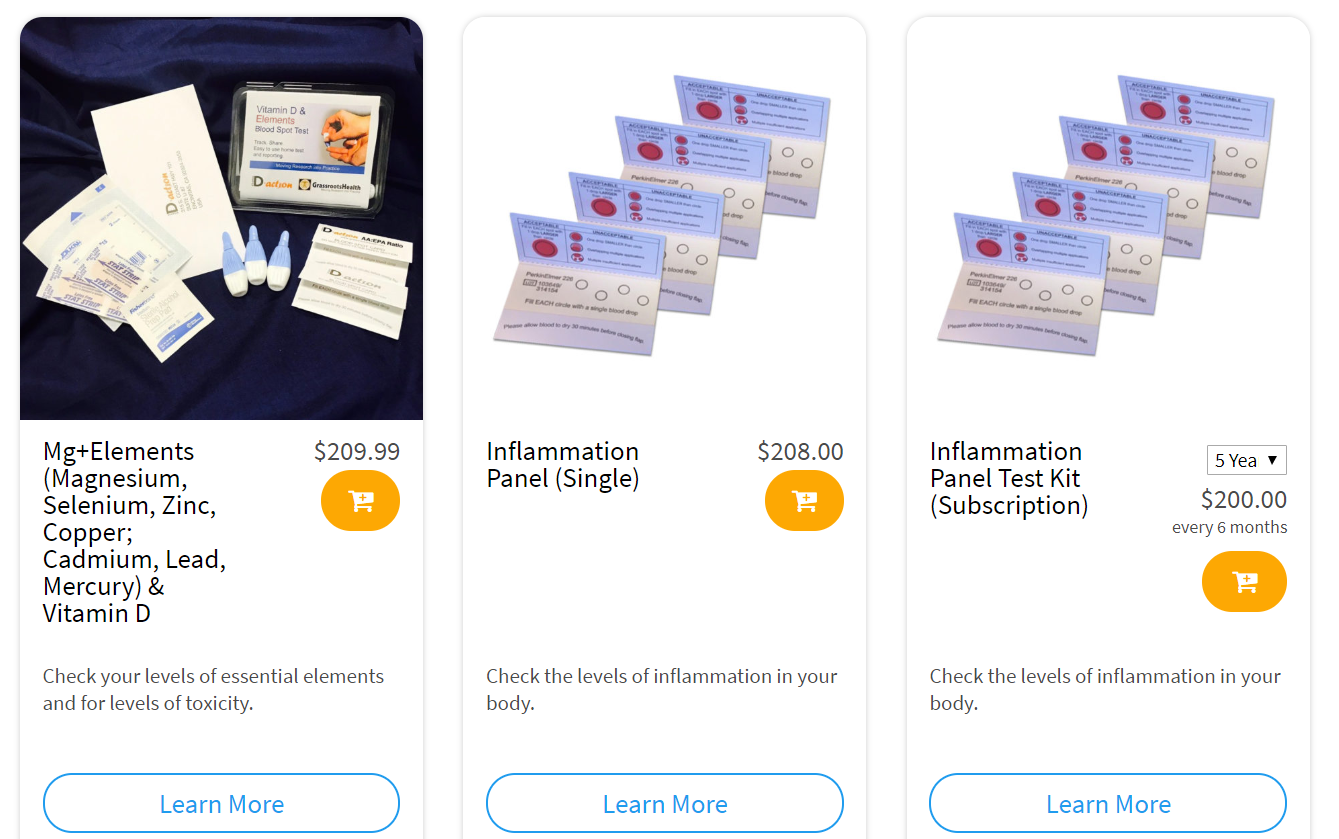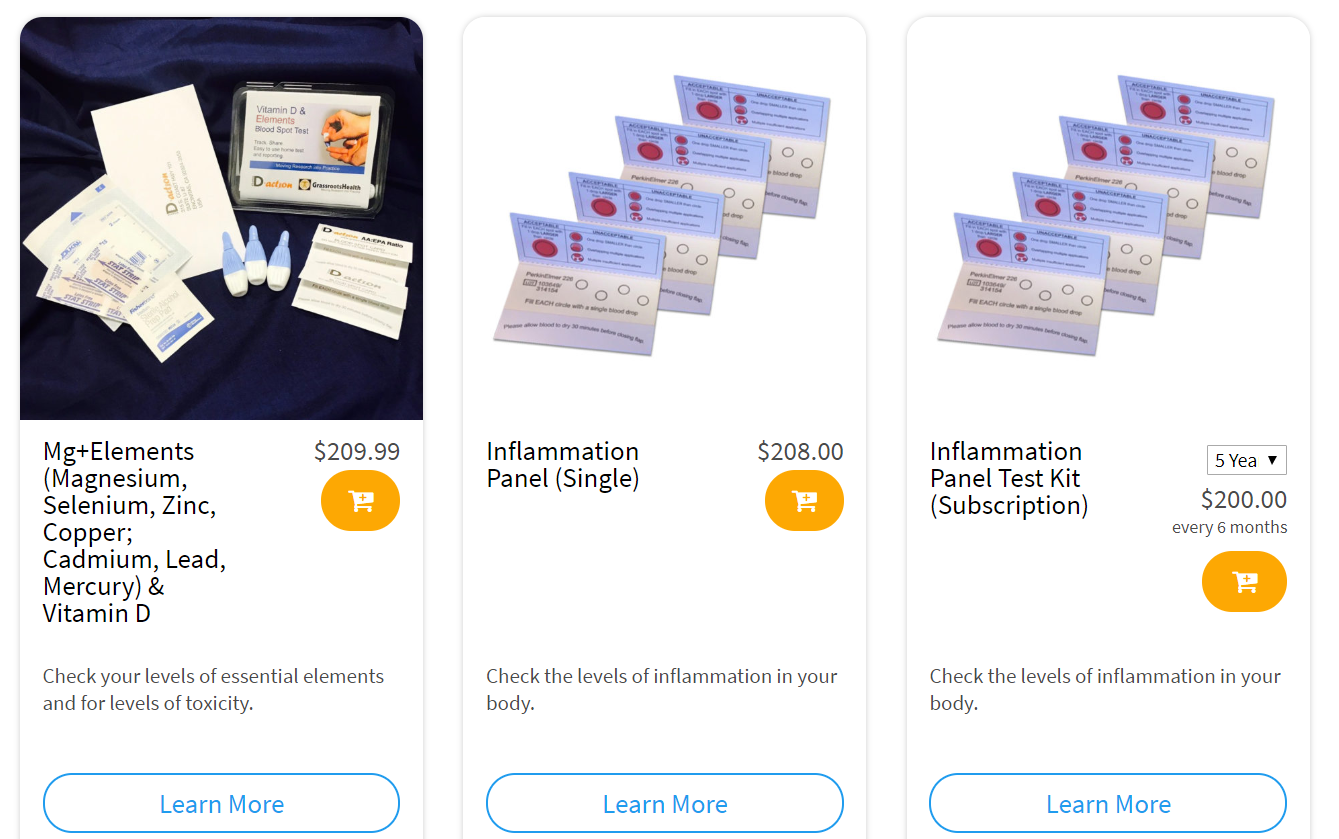 Click Here to Access the Shop Page
How can I track my omega-3 intake?
To help you track your supplement use, dietary nutrient intake, and nutrient levels, GrassrootsHealth has created an online tracking system called myData-myAnswers. For each specific supplement, you can track what days you take it, how much, and many other details. You can also track your omega-3 intake from dietary sources. Check it out today!
How Can You Use this Information for YOUR Health?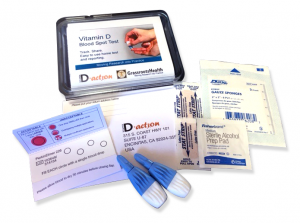 Having and maintaining healthy vitamin D and other nutrient levels can help improve your health now and for your future. Measuring is the only way to make sure you are getting enough!
STEP 1 Order your at-home blood spot test kit to measure vitamin D and other nutrients of concern to you, such as omega-3s, magnesium, essential and toxic elements (zinc, copper, selenium, lead, cadmium, mercury); include hsCRP as a marker of inflammation or HbA1c for blood sugar health
STEP 2 Answer the online questionnaire as part of the GrassrootsHealth study
STEP 3 Using our educational materials and tools (such as our dose calculators), assess your results to determine if you are in your desired target range or if actions should be taken to get there
STEP 4 After 3-6 months of implementing your changes, re-test to see if you have achieved your target level(s)