Published on October 8, 2019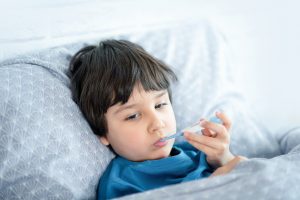 Our "Cold and Flu Season is Approaching" series began with an introduction to the correlations seen between cold and flu season and seasonal changes in vitamin D levels, and was followed by a post that highlighted research on the connection between vitamin D and the flu. Today we'll look at some of the research on vitamin D and acute respiratory infections, such as the common cold and pneumonia.
What does the research say?
The following are examples of research supporting the role of vitamin D in the prevention and outcome of respiratory infections:
A prospective cohort study followed 198 healthy adults during the fall and winter seasons to determine whether vitamin D levels were related to the incidence of acute viral respiratory tract infections. They found a significant, two-fold reduction in the risk of illness as well as a reduction in illness duration for those with vitamin D levels of 38 ng/ml (95 nmol/L) or more.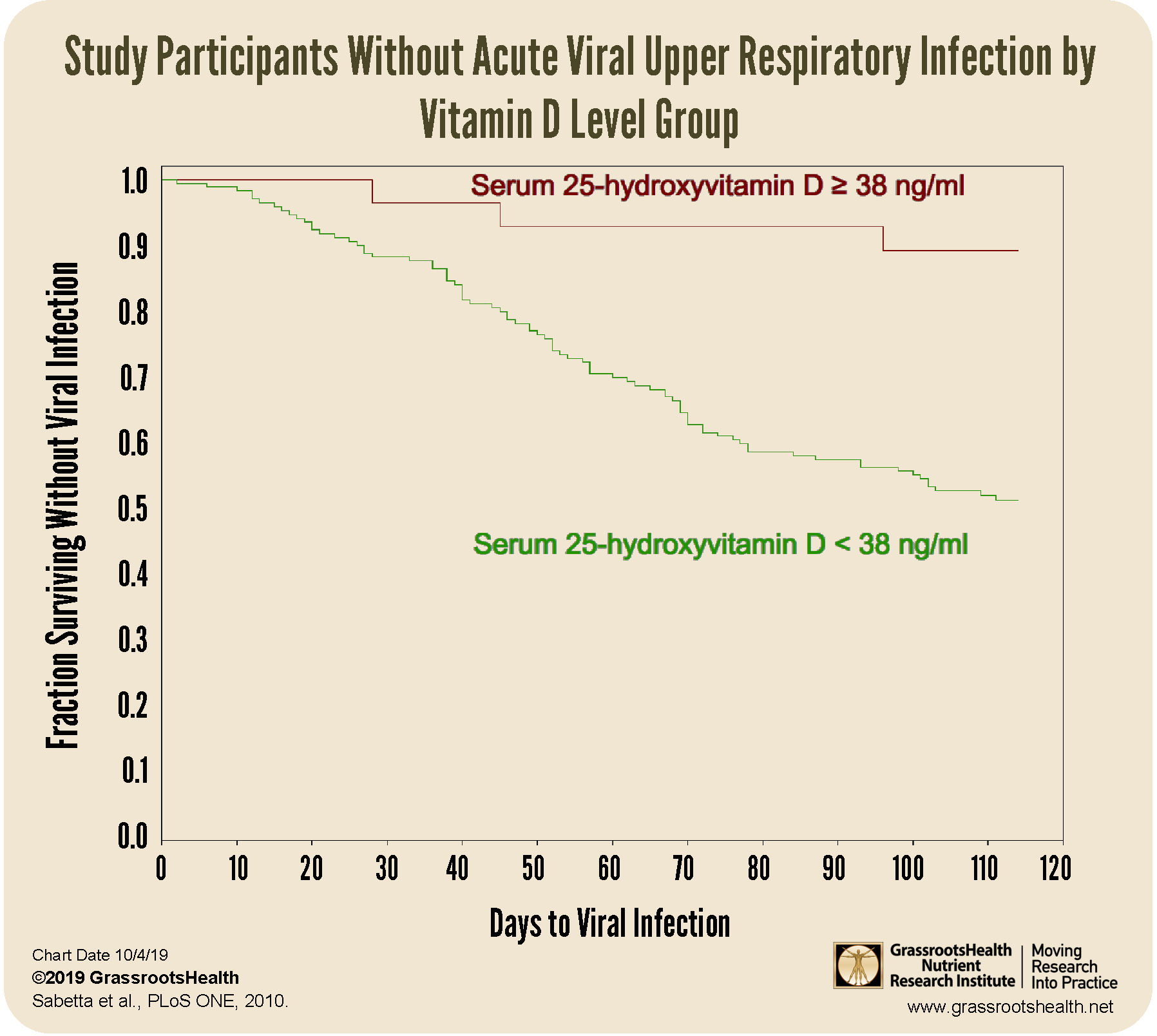 A systematic review of vitamin D clinical trials involving over 11,000 participants found that those in a subgroup taking daily or weekly vitamin D supplements had a significant 19% reduction in acute respiratory tract infections, but for those with baseline vitamin D levels of 10 ng/ml (25 nmol/L), the reduction was 70%.
Researchers analyzed data from the NHANES III dataset. Using both self-reported data on pneumonia ("During the past 12 months, have you had pneumonia?") and vitamin D levels for approximately 17,000 adults, they found that individuals with vitamin D levels less than 30 ng/ml (75 nmol/L) were 56% more likely to develop pneumonia than those with levels of 30 ng/ml or higher.
A study of people 43-77 years old, living in Colorado, found that having vitamin D levels less than 15 ng/ml (37 nmol/L) was associated with a 2.6 times higher risk of developing community-acquired pneumonia compared to those with vitamin D levels of 15 ng/ml (37 nmol/L) or higher.
A case-control study involving children 3 months – 5 years old living in Guatemala found that those children with lower respiratory tract infections were 2.4 times more likely than controls (who did not have lower respiratory tract infections) to have vitamin D levels less than 20 ng/ml.
A study of adult Norwegians, average age 66 years, found that vitamin D levels less than 12 ng/ml (30 nmol/L) was associated with a 1.9 times greater risk of death from community-acquired pneumonia as compared to those having a vitamin D level greater than 20 ng/ml (50 nmol/L).
Is your vitamin D level in the range to help reduce your risk of getting a cold?
Testing your vitamin D level regularly and taking daily steps to keep it at a target level of 40-60 ng/ml (100-150 nmol/L) is important for all stages of health. Through GrassrootsHealth Nutrient Research Institute, you can also test your omega-3 status, inflammation levels, and levels of essential nutrients and toxins. Find out your levels today! Log on to the shop (click the link below) to get your tests and see for yourself if your level can be improved.
Make sure you track your results before and after, about every 6 months!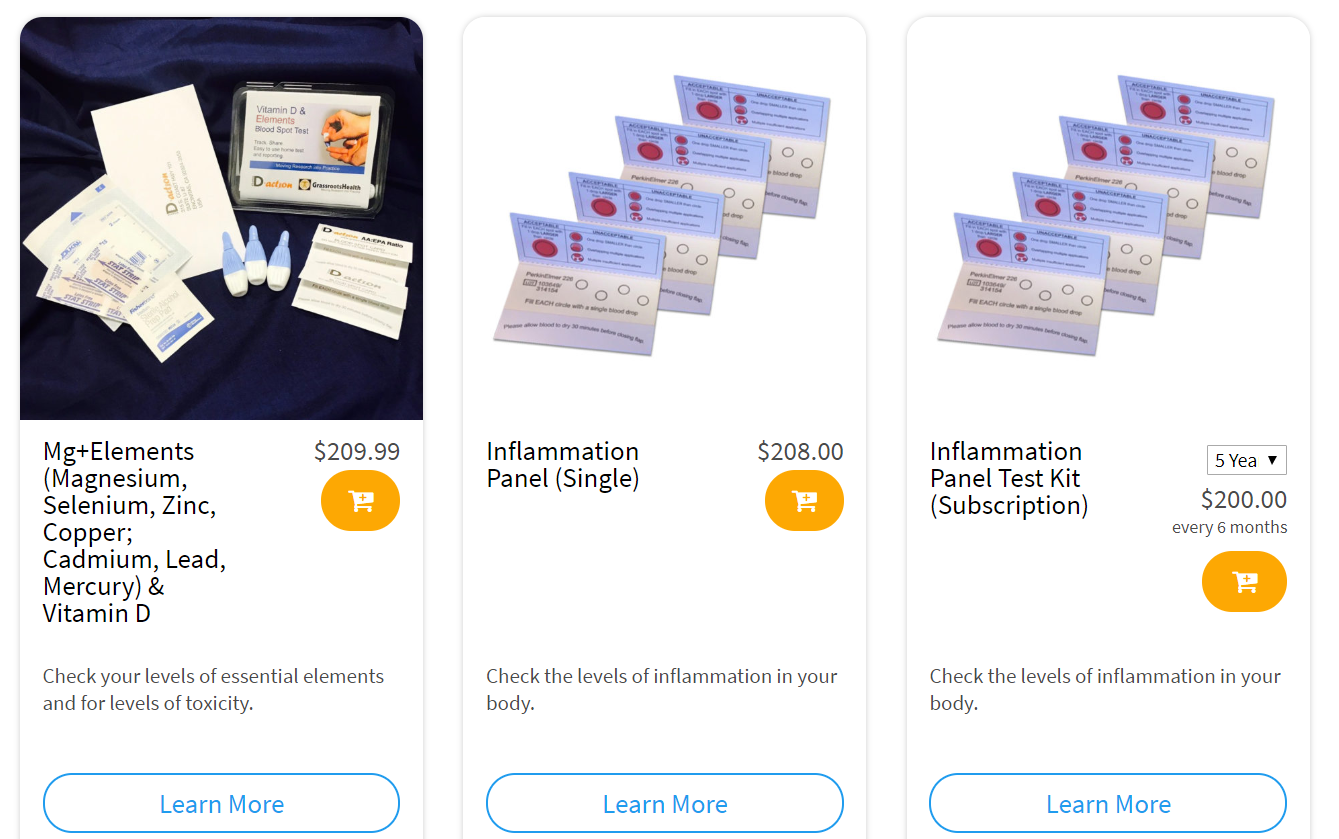 Click Here to Access the Shop Page
How can I track my nutrient intake and levels over time?
To help you track your supplement use and nutrient levels, GrassrootsHealth Nutrient Research Institute has created an online tracking system called myData-myAnswers. For each specific supplement, you can track what days you take it, how much, and many other details. This will help you know your true supplemental intake and what patterns of use work for you to reach and maintain optimum nutrient levels. Check it out today!
How Can You Use this Information for YOUR Health?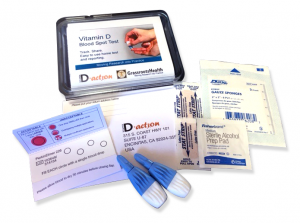 Having and maintaining healthy vitamin D and other nutrient levels can help improve your health now and for your future. Measuring is the only way to make sure you are getting enough!
STEP 1 Order your at-home blood spot test kit to measure vitamin D and other nutrients of concern to you, such as omega-3s, magnesium, essential and toxic elements (zinc, copper, selenium, lead, cadmium, mercury); include hsCRP as a marker of inflammation or HbA1c for blood sugar health
STEP 2 Answer the online questionnaire as part of the GrassrootsHealth study
STEP 3 Using our educational materials and tools (such as our dose calculators), assess your results to determine if you are in your desired target range or if actions should be taken to get there
STEP 4 After 3-6 months of implementing your changes, re-test to see if you have achieved your target level(s)