Published on January 30, 2019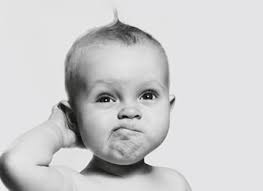 The role of vitamin D in pregnancy and lactation; emerging concepts by Carol Wagner et al. provides a thorough summary of how vitamin D can affect the life of the child during its time in the womb. Wagner discusses many aspects of vitamin D and pregnancy, including the differences in vitamin D metabolism during pregnancy, as opposed to non-pregnant; the future effects on the baby; vitamin D's immune effects during pregnancy; and an overview of her randomized controlled trials with vitamin D and pregnancy.
The conclusion is that pregnant women should get their 25(OH)D serum level up to at least 40 ng/ml as early as possible in their pregnancy, and remain there throughout for an optimal pregnancy and fetus. Ideally, before they even get pregnant.
It is even better to have a 40 ng/ml or higher vitamin D level during preconception! In a study published by Dr. Mirzakhani et al., they had zero instances of preeclampsia IF the woman came into her first visit with a vitamin D serum level of 40 ng/ml or above.
How does Vitamin D effect the immune system of the child?
You may not call it respiratory syncytial virus (RSV) when your child has cold-like symptoms, bronchitis, or pneumonia – but that is the virus which typically causes those conditions in the lungs. Since sickness in early life can be very serious, or even fatal, a set of researchers decided to study the role of vitamin D in utero on the incidence of these infections during the first year of life.
Mirjam E. Belderbos et al. enlisted mothers in a birth cohort in Utrecht, Netherlands. They studied 156 babies who were all born healthy and full term (37 weeks or later). Cord blood was taken at birth for study and a consultation was done with the parents between 1 and 3 weeks of age. Parents kept a daily log for one year to report any symptoms. If any cough or wheeze lasted for 2 days parents were instructed to get a sample via swab and send it to the lab. Physician reports were also used if the baby was brought to the doctor.
Analyzing the number of infections by vitamin D serum level found that babies with cord blood less than 20 ng/ml were 6.2 times more likely to have an infection compared to babies with cord blood greater than or equal to 30 ng/ml. The study also found an association between vitamin D levels in the mother and the child as well as a clear seasonal variation in vitamin D levels – with those born in the summer having the highest levels.
How does vitamin D effect brain development in the child?

Andrew Whitehouse et al. set out to determine whether vitamin D sufficiency in pregnancy during a critical time window of brain development had an effect on brain development during childhood. They studied behavioral, emotional and language development.
Vitamin D levels were measured for 743 women at 18 weeks pregnancy in Perth, Australia and their measurements were put into four different groups (6-18 ng/ml, 19-23 ng/ml, 24-28 ng/ml, 29-62 ng/ml). The children were then measured using industry standard checklists for behavior, emotional and language development at ages 2, 5, 8, 10, 14, and 17 years.
They did not find a significant difference in behavior and emotional difficulties. But, there was a significant difference in language impairment. Children whose mothers had vitamin D levels in the lowest group, 6- 18 ng/ml, were twice as likely to have difficulties in language development as compared to the children whose mothers had vitamin D levels in the highest group, between 29 and 62 ng/ml.
How does vitamin D affect future type 1 diabetes diagnosis 30 years later?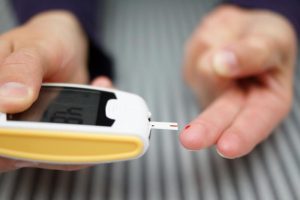 Elina Hyppönen et al. wanted to find out how vitamin D in very early childhood would effect health later in life. In this case over 12,000 women in Oulu and Lapland, Northern Finland were enrolled in a birth cohort in 1966. The recommended dose of vitamin D for infants at the time was 2000 IU D per day. During that first year of life data was collected on how much vitamin D the children received and if any rickets was experienced.
After year one, 10,821 children had complete data. 30 years later, in 1997-1998, a follow up survey was sent to these participants. The main outcome they were searching for was whether this individual had been diagnosed with type 1 diabetes. For this group, 81 people had been diagnosed with type 1 diabetes, at a median age of 14 years. The conclusion was that the children who received regular supplementation of at least 2000 IU/day had an 80% lower risk of type 1 diabetes at 30 years old than the children who received less.
How do I know if it's working for me?
To help you track your supplement use and nutrient levels, GrassrootsHealth has created an online tracking system called myData-myAnswers. For each specific supplement, you can track what days you take it, what time of the day, if it was with a meal, and many other details. You can also track many pre-set health conditions or add your own custom trackers. This will help you know your true supplemental intake for magnesium and other nutrients and how these nutrients impact your health. Check it out today!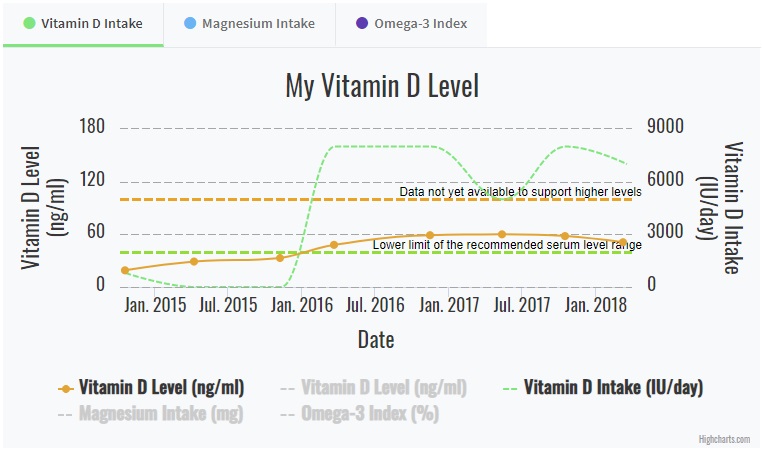 How Can You Use this Information for YOUR Health?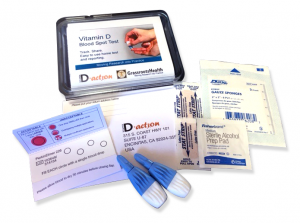 Having and maintaining healthy vitamin D and other nutrient levels can help improve your health now and for your future. Measuring is the only way to make sure you are getting enough!
STEP 1 Order your at-home blood spot test kit to measure vitamin D and other nutrients of concern to you, such as omega-3s, magnesium, essential and toxic elements (zinc, copper, selenium, lead, cadmium, mercury); include hsCRP as a marker of inflammation or HbA1c for blood sugar health
STEP 2 Answer the online questionnaire as part of the GrassrootsHealth study
STEP 3 Using our educational materials and tools (such as our dose calculators), assess your results to determine if you are in your desired target range or if actions should be taken to get there
STEP 4 After 3-6 months of implementing your changes, re-test to see if you have achieved your target level(s)