Published on December 5, 2022


Chronic, low-level inflammation can contribute to the development of many different mental and physical health disorders; these two tests can serve as an early warning of un-diagnosed inflammation and potential disease progression
Key Points
C-reactive protein (CRP) is a protein produced by the liver in response to a very broad range of causes, such as infection from hepatitis to cancer, and is a general marker of inflammation; elevated CRP levels have been linked to metabolic syndrome, future heart attacks, stoke, peripheral arterial disease, and the development of diabetes
The AA:EPA ratio is a measure of the primary pro/anti-inflammatory omegas (arachidonic acid and eicosapentaenoic acid). AA is an omega-6 that promotes inflammation which can lead to the development of chronic disease, while EPA is an omega-3 that can reduce inflammation. Generally, a lower ratio is better for health.
Measuring these levels so that the proper steps can be taken to lower inflammation, either through diet, supplementation, or lifestyle changes, may decrease the risk of chronic disease
---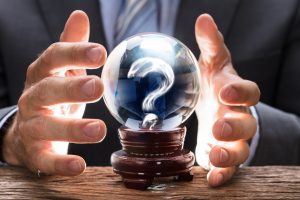 Chronic, low-level inflammation has been linked to a number of chronic diseases including cardiovascular disease and diabetes. The higher the inflammation levels, the higher the risk of developing chronic disease. Sometimes an individual will experience symptoms such as joint pain or fatigue, but often times there will be no symptoms until disease occurs. Therefore, the only way to know what your inflammation levels are is to measure them.
GrassrootsHealth offers two tests that provide information about your levels of inflammation: C-reactive Protein Test and AA:EPA Ratio Test, both part of the Inflammation Panel Test Kit.
What is C-reactive Protein?
C-reactive protein (CRP) is a protein produced by the liver in response to a very broad range of causes, such as infection from hepatitis to cancer, and is a general marker of inflammation. Elevated CRP levels have been linked to metabolic syndrome, future heart attacks, stoke, peripheral arterial disease, and the development of diabetes. The CRP test blood spot test offered by GrassrootsHealth uses a high sensitivity assay, hs-CRP where "hs" means high sensitivity, to detect small elevations in CRP. Evidence suggests that levels below 1.0 mg/L indicate low risk of cardiovascular disease, levels between 1.0 and 3.0 mg/L indicate average risk, and levels between 3.1 and 10 mg/L indicate increased risk (levels above 10 mg/L most likely indicate an acute infection or injury). Lifestyle changes such as increasing exercise, losing weight, and quitting smoking can lower CRP levels in the long term.
What is the AA:EPA Ratio?
The AA:EPA ratio is a measure of the primary pro/anti-inflammatory omegas (arachidonic acid and eicosapentaenoic acid). AA is an omega-6 found in cooking oils, processed foods, and animal products that promotes inflammation which can lead to the development of chronic disease. EPA is an omega-3 found in seafood (primarily fatty fish) and most marine-based omega-3 supplements that can reduce inflammation. Generally, a lower ratio is better for health; however, the optimal range for health has not been established. Some experts consider the desirable range for the AA to EPA ratio to be 2.5 to 11; others consider a range or 1.5 to 3 to be low risk, 3 to 6 to be moderate risk, 7-15 to be elevated risk, and above 15 to be high risk. Knowing your ratios can help you take more specific steps to achieve an ideal ratio, mainly by increasing intake of EPA.
Do Both the CRP and AA:EPA Tests Provide the Same Information about Inflammation?
Studies have shown that increasing the intake of anti-inflammatory omega-3s, such as DHA and EPA, may decrease overall inflammation and inflammatory markers such as CRP.
The chart below shows the CRP levels and AA:EPA ratios among 340 GrassrootsHealth participants who completed both tests. The trend line shows that as CRP levels increased, so did the AA:EPA ratio. However, the strength of the correlation between these two tests was fairly low (r = 0.18), indicating that each test provides unique information about inflammation in the body. For example, 25% of those who had a CRP level below 1.0 (indicating lower risk) had an AA:EPA ratio that was above 15.0 (indicating higher risk). Therefore, both of these tests combined provide a more complete assessment of inflammation than either test alone.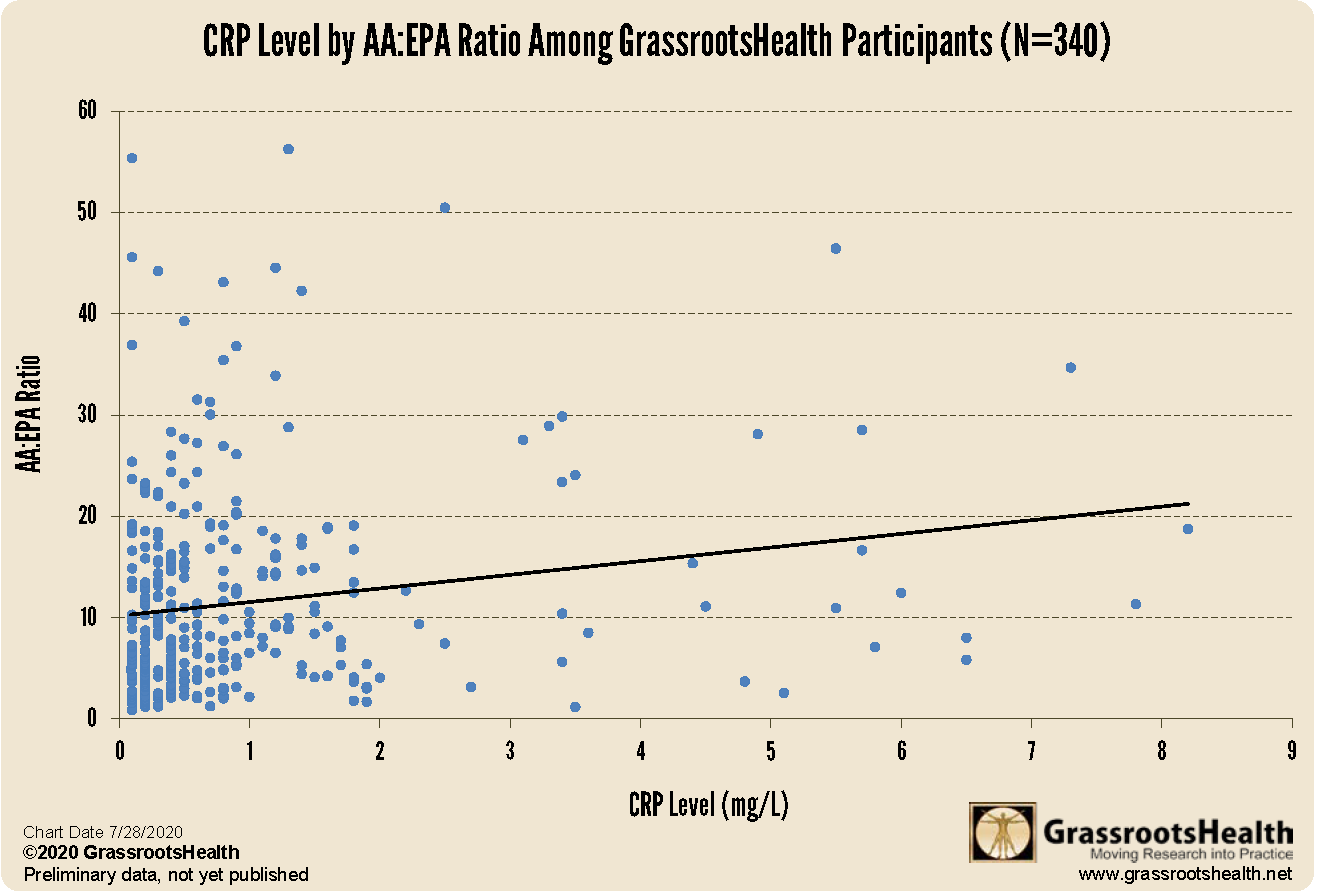 Nutrient Intake and Status can Greatly Affect Inflammation and CRP Levels
Studies have also associated CRP levels with the intake and status of specific nutrients, including vitamin D, omega-3s, and magnesium. For example, a study by Yang et al. highlighted the relationship between CRP and vitamin D levels in 24 different diseases. The authors discovered a negative association between CRP and vitamin D levels overall, with higher levels of vitamin D associated with lower levels of CRP. The strength of associations varied among diseases, with a steady linear relationship for some (such as respiratory, gastrointestinal, and mental diseases), and a non-linear relationship for others (such as diabetes and cancer), meaning the effect of vitamin D on CRP levels was greater at lower levels but slowed at higher levels of vitamin D, with an eventual plateau. Cancer had a higher cut-off value of vitamin D than other diseases, meaning that after other diseases reached a plateau with vitamin D, cancer still showed a reduced risk from higher levels.
The table below further outlines the association between CRP and vitamin D among the 24 different diseases. Diseases in bold are those that had a statistically significant relationship between vitamin D and CRP levels.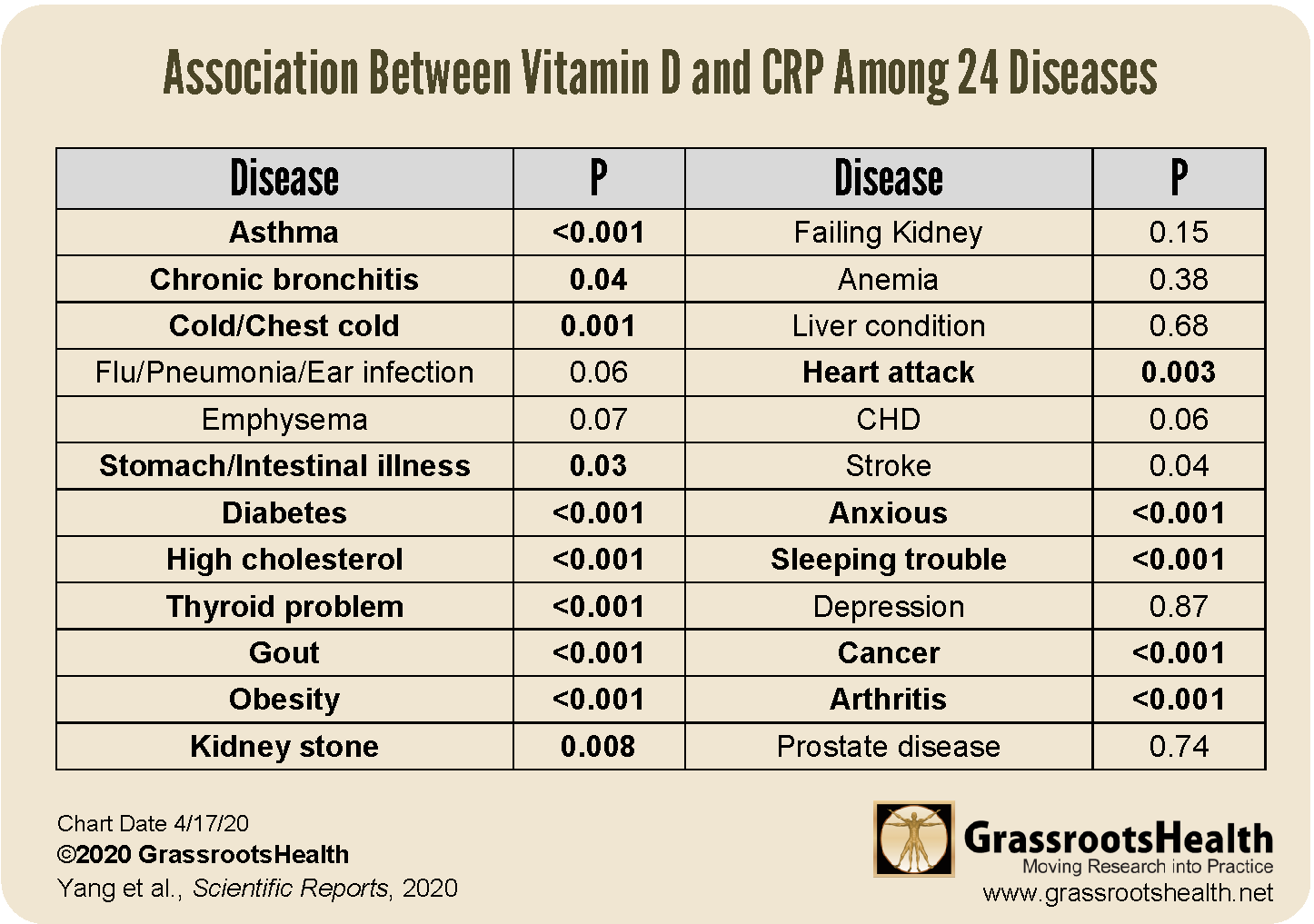 Could Chronic Inflammation be Affecting Your Health?
Have you measured your levels of inflammation lately? Taking steps to lower levels of inflammation, either through diet, supplementation, or lifestyle changes, may decrease your risk of chronic disease, however, knowing your levels is the first step! Test your inflammation levels today, and take the steps necessary to improving your health.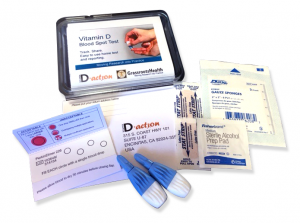 Having and maintaining healthy nutrient and inflammation levels can help improve your health now and for your future. Choose which markers to measure, such as your vitamin D, omega-3s, and essential minerals including magnesium and zinc, by creating your custom home test kit today. Take steps to improve the status of each of these measurements to benefit your overall health. You can also track your own intakes, symptoms and results to see what works best for YOU.
Enroll and test your levels today, learn what steps to take to improve your status of vitamin D (see below) and other nutrients and blood markers, and take action! By enrolling in the GrassrootsHealth projects, you are not only contributing valuable information to everyone, you are also gaining knowledge about how you could improve your own health through measuring and tracking your nutrient status, and educating yourself on how to improve it.
How Can You Use this Information for YOUR Health?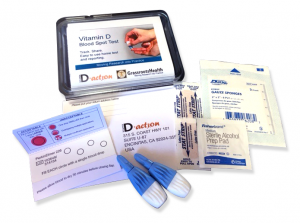 Having and maintaining healthy vitamin D and other nutrient levels can help improve your health now and for your future. Measuring is the only way to make sure you are getting enough!
STEP 1 Order your at-home blood spot test kit to measure vitamin D and other nutrients of concern to you, such as omega-3s, magnesium, essential and toxic elements (zinc, copper, selenium, lead, cadmium, mercury); include hsCRP as a marker of inflammation or HbA1c for blood sugar health
STEP 2 Answer the online questionnaire as part of the GrassrootsHealth study
STEP 3 Using our educational materials and tools (such as our dose calculators), assess your results to determine if you are in your desired target range or if actions should be taken to get there
STEP 4 After 3-6 months of implementing your changes, re-test to see if you have achieved your target level(s)