Published on March 9, 2022

Study concludes "Vitamin C supplementation effectively increased work motivation and attentional focus and contributed to better performance on cognitive tasks requiring sustained attention"
Key Points
The brain has the highest concentrations of vitamin C than any other tissue in the body, and vitamin C is involved in multiple critical brain functions
Supplementation with vitamin C resulted in significant improvements in attention, work absorption, and shorter reaction times when solving mathematical problems, as well as a distinct improvements in fatigue and work engagement
Supplemental vitamin C intake has also been shown to affect how a person's vitamin D level responds to vitamin D supplementation, such that those taking 1000 mg/day of vitamin C or more had a higher vitamin D level for any given vitamin D intake amount than those taking less supplemental vitamin C
---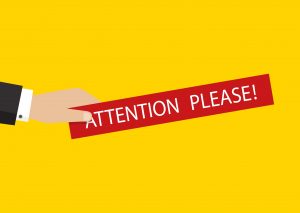 Vitamin C has many health benefits, and from its immune-boosting properties to its anti-cancer actions, vitamin C can be a true life-saver.
Did you know that the brain has the highest concentrations of vitamin C than any other tissue in the body, and that vitamin C is involved in multiple critical brain functions?
Study Investigates Vitamin C's Role in Mental Health and Vitality
In a two part study, Sim et al. looked at the relationship between vitamin C intake, vitamin C serum levels, and different aspects of mental vitality. The first part of the study, which included data from 214 healthy, young adults between the ages of 20 and 39 years, analyzed the association between vitamin C serum levels, vitality (as fatigue and attention), and mood status (as stress, depression, and positive and negative affect). The second part of the study was a double-blind randomized controlled trial (RCT) that included 24 healthy adults who were given 1000 mg/day of vitamin C (as two doses of 500 mg) for 4 weeks, compared to 22 healthy adults who were given a placebo. All participants had low vitamin C levels at enrollment, defined as less than 50 umol/L. Vitality measures for the trial included fatigue, attention, work engagement and absorption, self-control resources, and mood status, as well as attention capacity and processing speed.
Vitamin C Significantly Benefited Attention Levels
In all aspects of this study, vitamin C intake and levels were significantly associated with measured levels of attention. In the first study, while vitamin C serum level was not significantly related to fatigue or mood, attention levels significantly increased as vitamin C levels increased. The RCT found that, when compared to the placebo group, the vitamin C supplementation group experienced increased vitamin C levels along with significant improvements in attention and work absorption, and a distinct but non-significant improvement in fatigue (p=0.06) and work engagement (p=0.07). The vitamin C group also had significantly shorter reaction times when solving mathematical problems.
Those Taking Vitamin C Experienced Overall Improvements in Vitality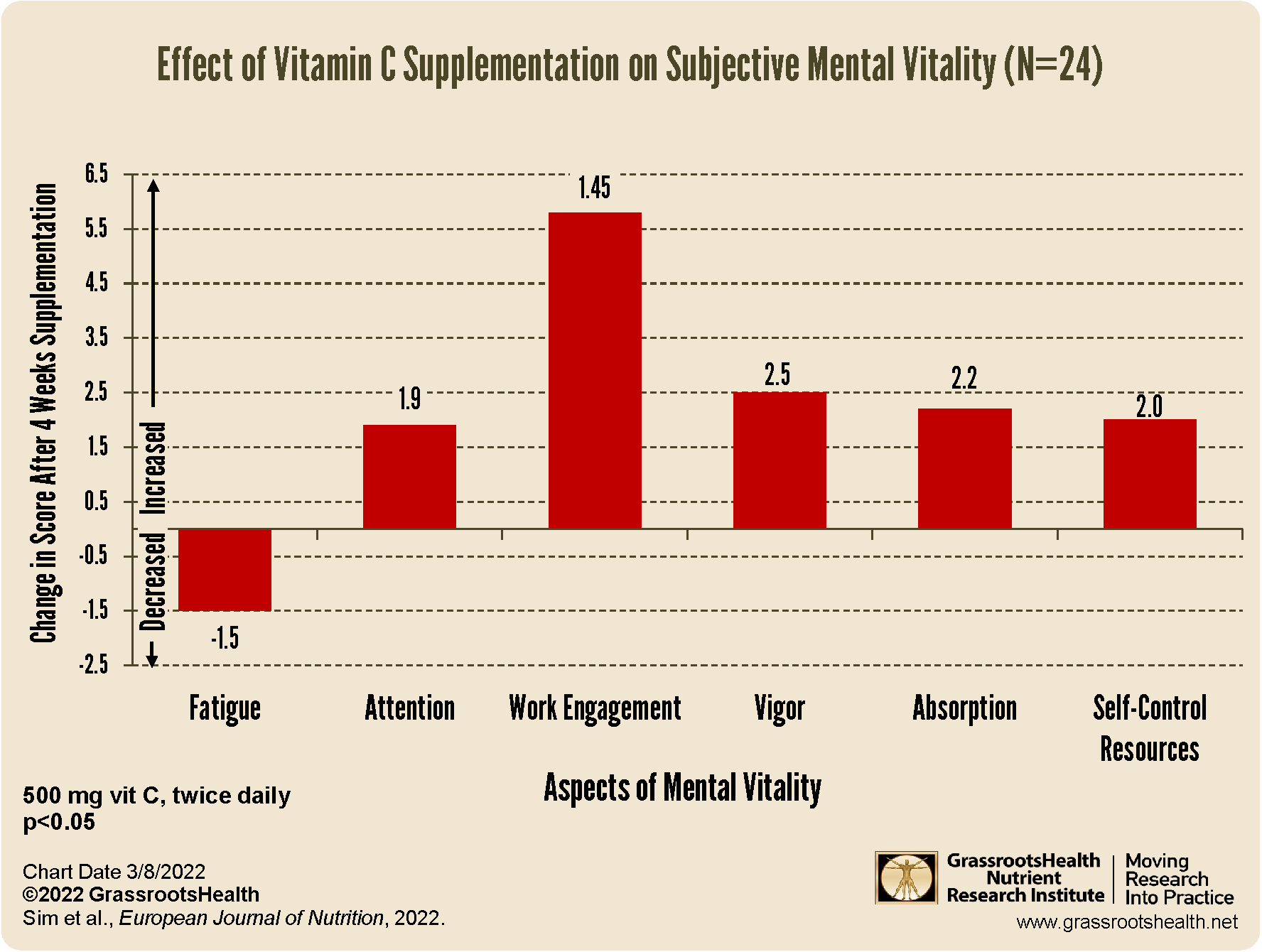 Click to Enlarge & Print
When looking at changes in mental vitality only among the vitamin C supplementation group, compared to baseline, 4 weeks of supplementation resulted in significantly
decreased levels of fatigue
increased attention span
increased level of work engagement and absorption (suggestive of motivation)
increase in vigor
increased self-control resources
In conclusion, "vitamin C supplementation significantly increased subjective feelings of concentration and promoted better cognitive performance requiring sustained attention."
The Brain Needs Vitamin D, Too
Vitamin D is also essential to healthy brain function, and has been biologically linked to emotional well-being, mood, cognition, and better mental health overall. One study on vitamin D and mental health in particular found that self-perceived measurements of mental and emotional wellness were positively associated with higher vitamin D levels. Interestingly, supplemental vitamin C intake has been shown to affect how a person's vitamin D level responds to vitamin D supplementation (called the dose-response), such that those taking 1000 mg/day of vitamin C or more had a higher vitamin D level for any given vitamin D intake amount than those taking less supplemental vitamin C. Specifically, 94% more supplemental vitamin D was needed for 50% of the population to reach a vitamin D level of 40 ng/ml (100 nmol/L).
Could Your Vitamin D Level (and Your Mental Vitality) Benefit from Vitamin C?
Not taking vitamin C? Try a self-experiment to see if adding vitamin C to your daily routine could improve your mental vitality and your vitamin D level! Measure your vitamin D level before and a few months after adding vitamin C to see if it makes a difference for you, all while improving your overall health.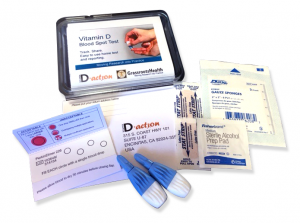 Having and maintaining healthy vitamin D levels and other nutrient levels can help improve your health now and for your future. Choose which additional nutrients to measure, such as your omega-3s and essential minerals including magnesium and zinc, by creating your custom home test kit today. Take steps to improve the status of each of these measurements to benefit your overall health. With measurement you can then determine how much is needed and steps to achieve your goals.  You can also track your own intakes, symptoms and results to see what works best for YOU.
Enroll in D*action and Test Your Levels Today!
How Can You Use this Information for YOUR Health?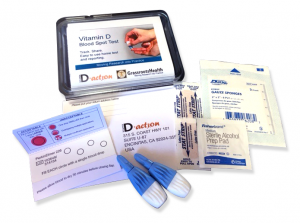 Having and maintaining healthy vitamin D and other nutrient levels can help improve your health now and for your future. Measuring is the only way to make sure you are getting enough!
STEP 1 Order your at-home blood spot test kit to measure vitamin D and other nutrients of concern to you, such as omega-3s, magnesium, essential and toxic elements (zinc, copper, selenium, lead, cadmium, mercury); include hsCRP as a marker of inflammation or HbA1c for blood sugar health
STEP 2 Answer the online questionnaire as part of the GrassrootsHealth study
STEP 3 Using our educational materials and tools (such as our dose calculators), assess your results to determine if you are in your desired target range or if actions should be taken to get there
STEP 4 After 3-6 months of implementing your changes, re-test to see if you have achieved your target level(s)