Published on January 15, 2018
First published March 2016
Tell us a little bit about yourself:
My name is Ana Claudia, and I'm 47 years old. I'm from Brazil but I have lived in the US for the past 20 years. Currently, I live in Albuquerque, New Mexico.
How did you hear about GrassrootsHealth?
I found the GrassrootsHealth page through vitamin D articles on Facebook.
How was your health before using vitamin D?
About eight years ago, I was diagnosed with multiple sclerosis. I was 40 years old. My first flare up was very aggressive and it affected pretty much my whole body, from the neck down. I felt tingling and numbness in many parts of my body, I lost control of my right arm, I had weakness in my left leg. I was very sick for many months. Even after starting with the prescription meds, I didn't feel I was getting any better. Actually, I was getting worse.
It was then that I found out about a treatment being prescribed in my home country by a neurologist, Dr. Cicero Galli Coimbra. This treatment involved high doses of vitamin D. At the time I did a lot of research about it, liked what I found, and decided to try. After I started taking high doses of vitamin D, my symptoms stopped getting worse and then slowly disappeared.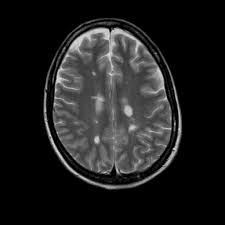 One by one, my problems reversed, and my MS went into remission. I have been on this treatment for almost 8 years now, and have had no further problems with MS. No flare-ups, no new lesions or disease progression, as shown in my MRIs. Actually, my last MRIs, done in May of 2015, showed that my lesions are shrinking. I no longer feel any fatigue or heat intolerance, which is two very common symptoms in people with MS. I'm completely healthy and full of energy, and I couldn't be happier with this treatment.
How much vitamin D do you take? Do you go out in the sun?
I take 60,000 IU a day and also enjoy the sun whenever possible.
What is your vitamin D blood level?
My levels are high but I don't know exactly how high because the lab where I do my tests only lists >200 ng/ml. The high levels of vitamin D are not considered a problem, instead, we watch the calcium level. I follow a diet with no dairy or calcium enriched foods, and every 6 months have a round of blood and urine tests for calcium levels, liver, kidney and thyroid function, etc. My test results in these 8 years of treatment have been within normal range. Before I started the treatment my D level was about 42 ng/ml.
What would you recommend to others who are in a similar situation?
I recommend that patients that suffer from autoimmunity get all the information they can about the importance of realistic doses of vitamin D for these diseases. Once they are well informed about this treatment, it's easy to understand the need to keep higher levels of vitamin D. Today, there are thousands of patients following this protocol in Brazil and other countries, many of them for over 10 years, with amazing results and no side effects. Currently, there are more than 40 doctors prescribing it.
How do you tell others about vitamin D?
I'm a member of about 50 Facebook groups and other online health forums. I try to give at least one hour of each day to talk to others about my experience so far and encourage them to get informed about high-dose vitamin D. Until recently I've been mostly in groups and forums from Brazil, but now I hope this treatment becomes known by patients everywhere.
Resources
Explanation of Dr. Coimbra's protocol
Multiple Sclerosis and (lots of) vitamin D
Book by Ana Claudia Domene
Read blog here

Only Under Doctor Supervision
This newsletter is in no way intended to encourage or push patients to begin high dose Vitamin D therapy without the opinion and supervision of a medical doctor. Health risks can be serious and may involve toxicity, other drug interactions, or organ damage.
Doses at the levels prescribed by the Coimbra Protocol, if not managed properly may cause irreversible damage of renal function or cause other medical complications.
It is important to understand that doses of vitamin D are specifically calculated by Dr. Coimbra based on individual patient parameters during the medical examination. Therefore, it is necessary to seek treatment with high dose vitamin D from an experienced medical doctor.