Published on April 17, 2019


Results from the SUNSHINE trial, a randomized clinical trial testing whether vitamin D supplementation improves outcomes in advanced or metastatic colorectal cancer patients, was published last week (April 9, 2019) in JAMA. In this clinical trial, all 139 patients received chemotherapy treatment and were further randomly assigned to either 8,000 IU/day of vitamin D for 14 days then 4,000 IU/day for the remainder of treatment or 400 IU/day of vitamin D during treatment. The primary outcome was progression-free survival, which is the time from the start of chemotherapy and vitamin D to the first occurrence of disease progression or death. The average follow-up time for this analysis was approximately 23 months.
What were the findings of the study?
The average vitamin D level in the higher dose vitamin D group rose from 16 ng/ml at baseline to 35 ng/ml at the end of treatment compared to the lower dose group where the average level remained steady at 19 ng/ml from baseline to end of treatment. The average progression-free survival time was 13 months for the higher dose vitamin D group compared to 11 months for the lower dose group (P=0.07). The chart below shows progression-free survival for each treatment group. Those in the higher dose vitamin D group had a 36% lower risk of disease progression or death than those in the lower dose group after adjusting for age, sex, race/ethnicity, BMI, ECOG score (measures level of functioning), and number of metastatic sites (hazard ratio = 0.64, P=0.02).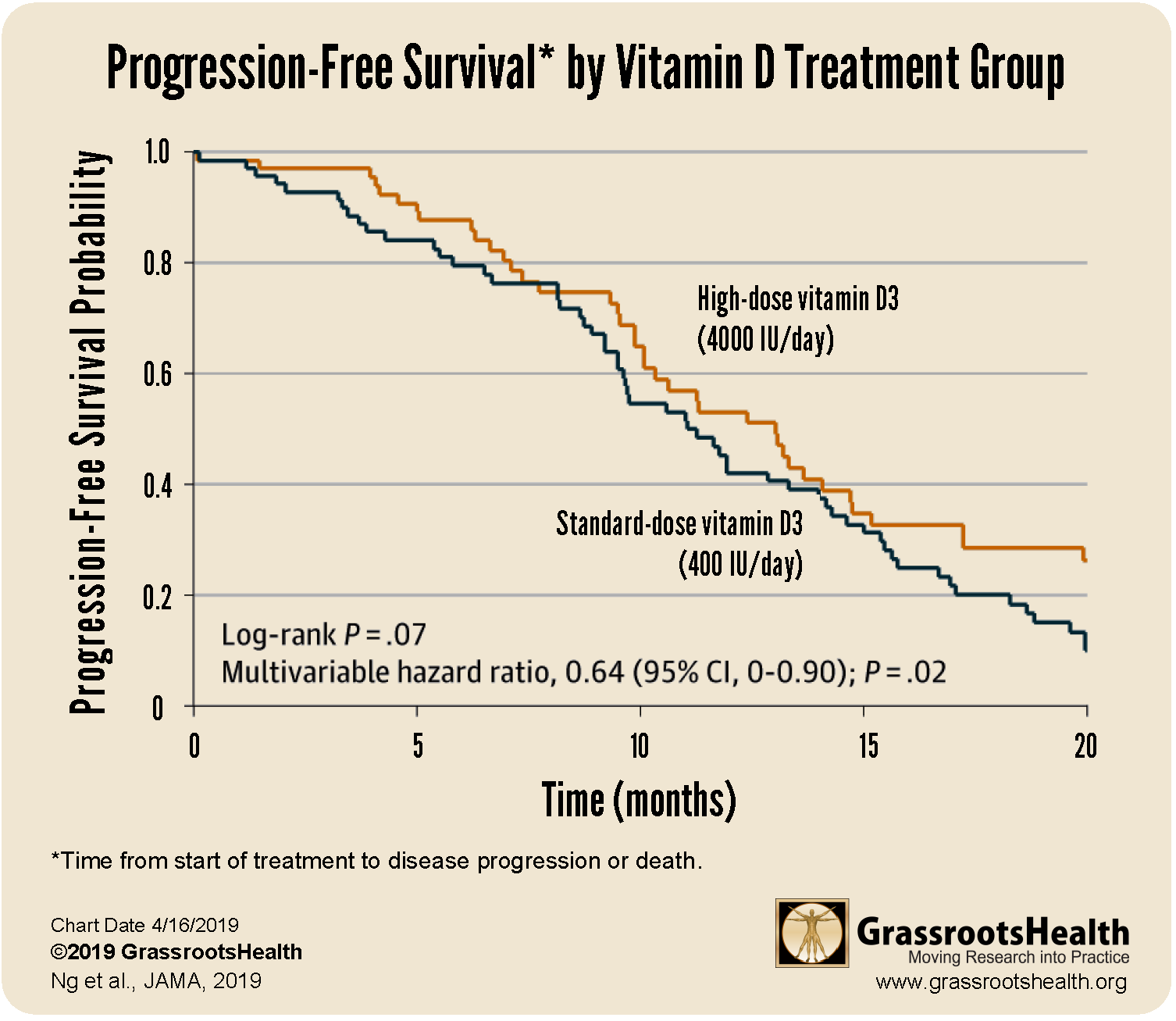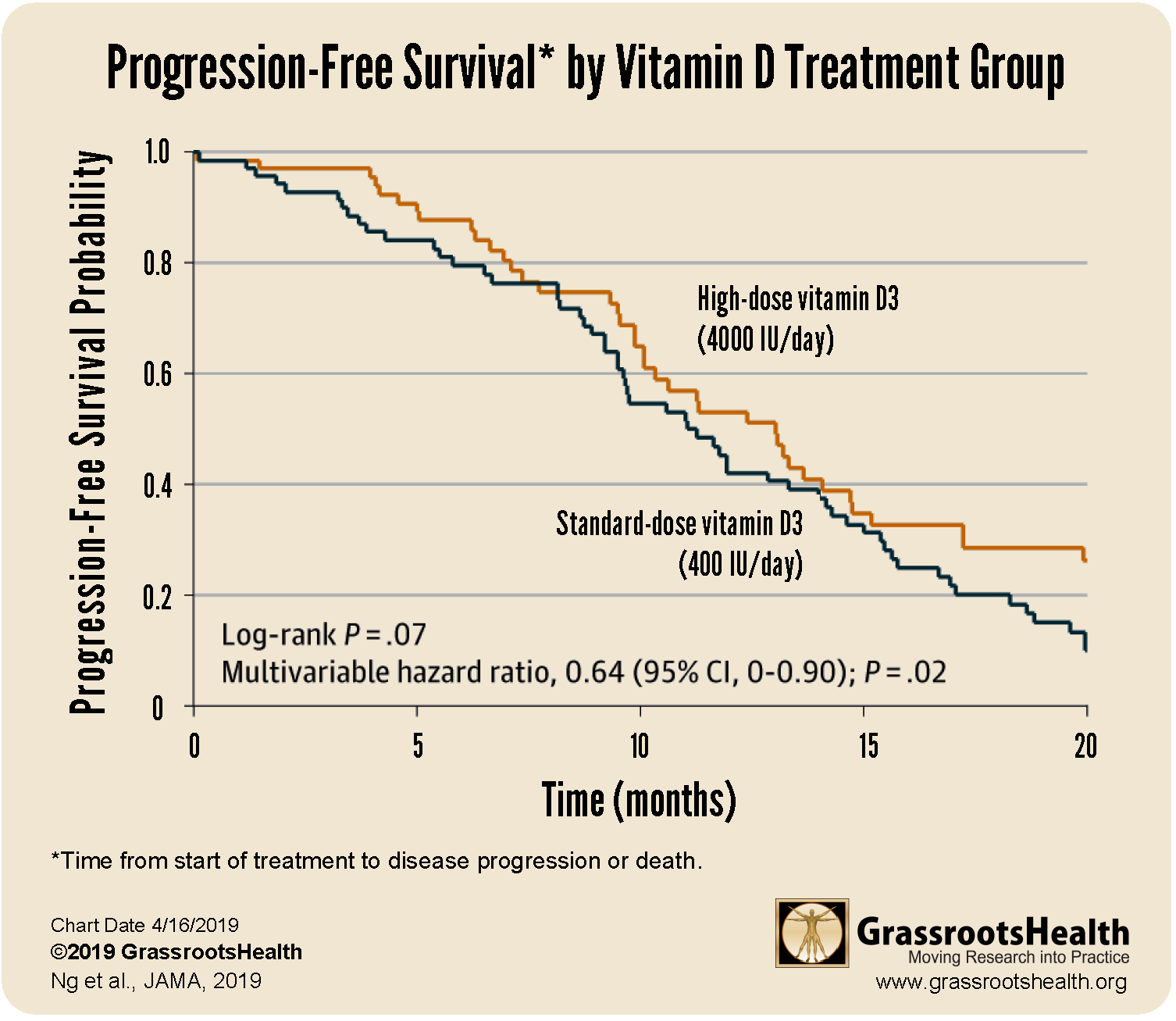 Is cancer a concern of yours or a loved one?
What is your vitamin D level? Is it at a level that could help prevent or stop the progression of cancer? Find out today! Log on to the shop (click the link below) to get your tests and see for yourself if your supplementation routine has helped you reach your target vitamin D level.
Make sure you track your results before and after, about every 6 months!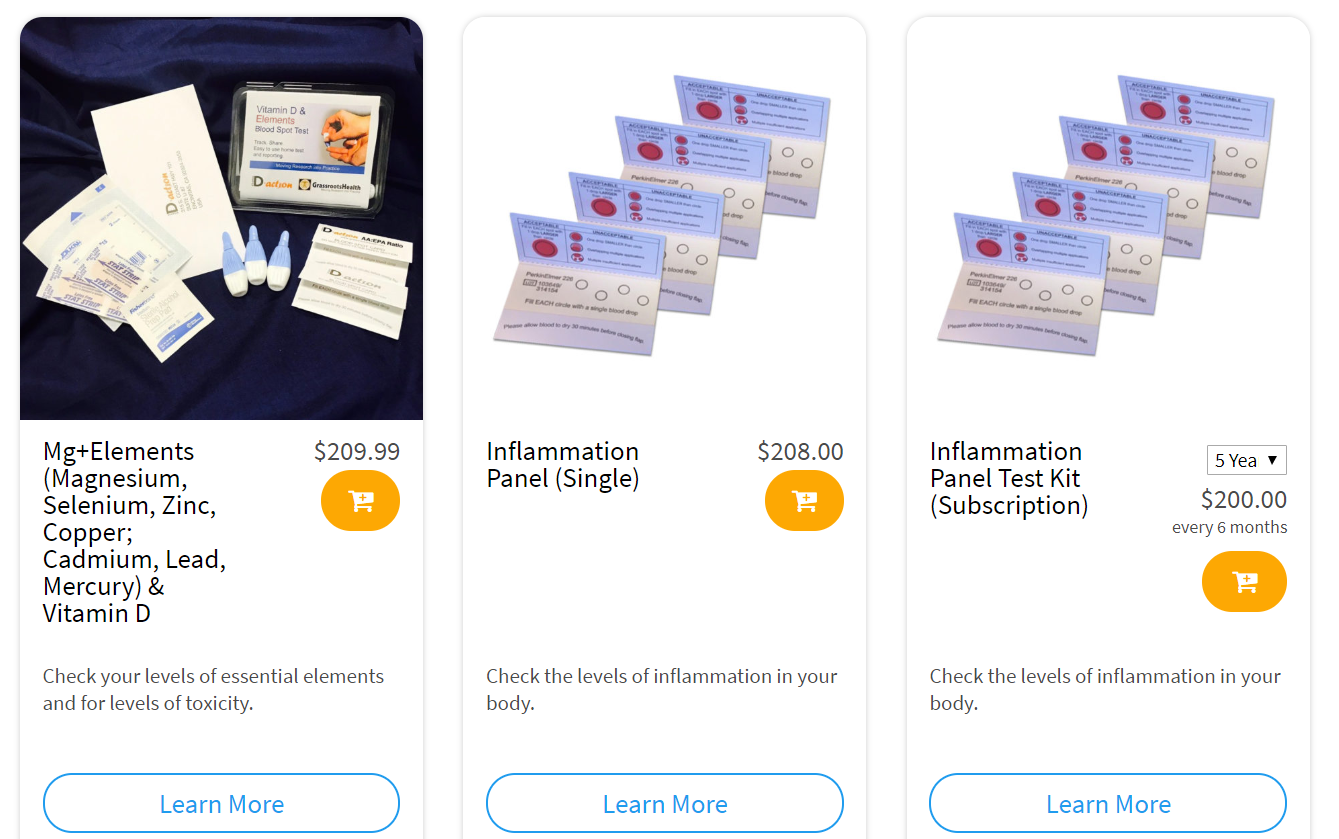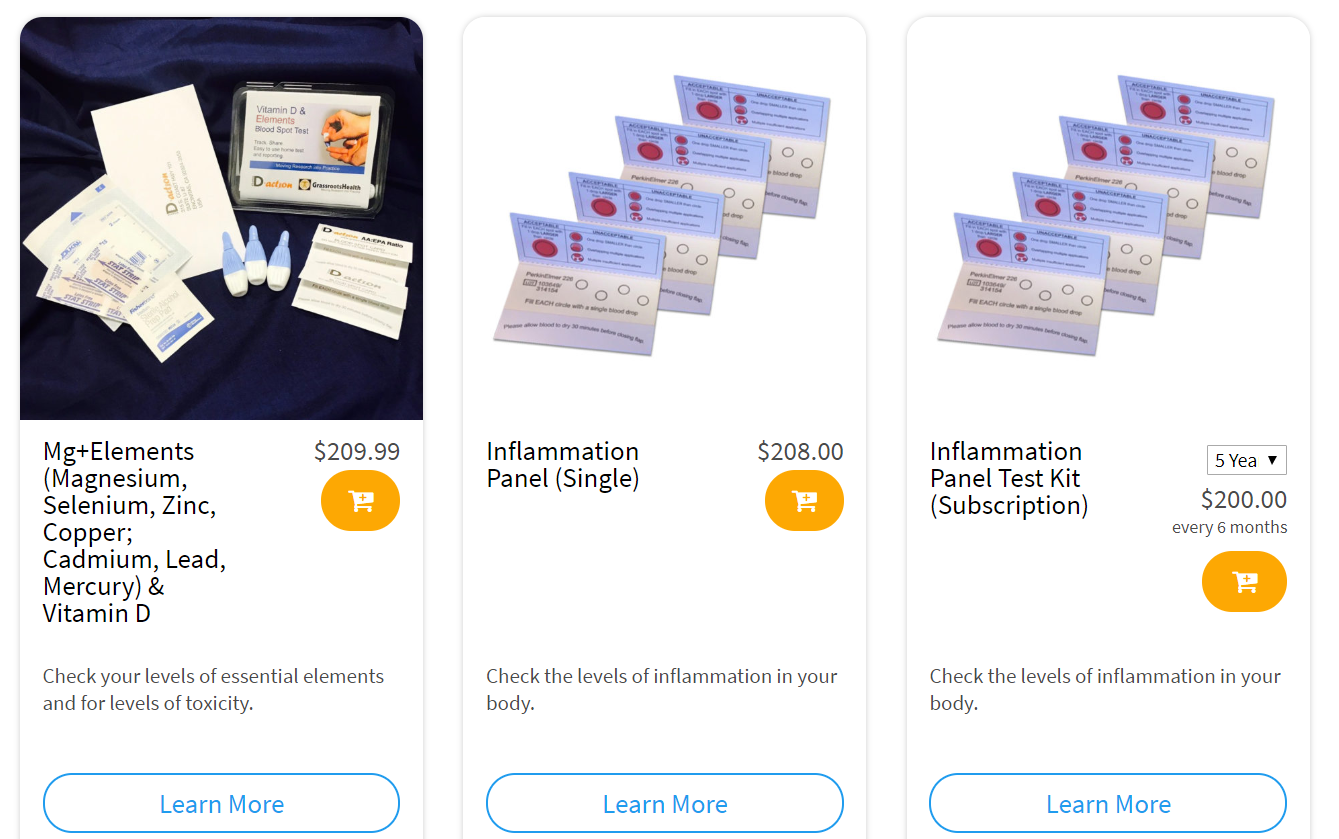 Click Here to Access the Shop Page
How can I track my Vitamin D levels?
To help you track your nutrient levels, GrassrootsHealth has created an online tracking system called myData-myAnswers. You can also track your supplemental and dietary nutrient intake to see how they impact your nutrient levels. Check it out today!
How Can You Use this Information for YOUR Health?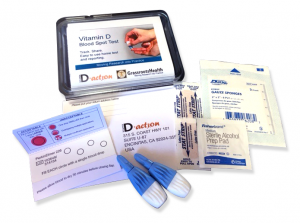 Having and maintaining healthy vitamin D and other nutrient levels can help improve your health now and for your future. Measuring is the only way to make sure you are getting enough!
STEP 1 Order your at-home blood spot test kit to measure vitamin D and other nutrients of concern to you, such as omega-3s, magnesium, essential and toxic elements (zinc, copper, selenium, lead, cadmium, mercury); include hsCRP as a marker of inflammation or HbA1c for blood sugar health
STEP 2 Answer the online questionnaire as part of the GrassrootsHealth study
STEP 3 Using our educational materials and tools (such as our dose calculators), assess your results to determine if you are in your desired target range or if actions should be taken to get there
STEP 4 After 3-6 months of implementing your changes, re-test to see if you have achieved your target level(s)