Published on October 10, 2022
Your hs-CRP level can be an early warning of un-diagnosed diseases, with chronic, low-level inflammation contributing to many different mental and physical health disorders
Key Points
Chronic, low-level inflammation has been linked to a number of chronic diseases, including mental health disorders and others, ranging from cardiovascular disease to diabetes and cancer; certain markers exist in the blood that can be measured as an indicator of chronic inflammation – one of the most important being C-reactive protein (CRP) – which is greatly influenced by nutrients such as vitamin D, omega-3s, and magnesium
Chronic inflammation can directly affect cognitive health, with studies showing how higher levels of CRP were related to an increase in cognitive decline
Mental-emotional disorders, such as depression, anxiety, substance abuse, and schizophrenia, have also been associated with chronic inflammation and vitamin D deficiency, with one review showing a significant reduction in depression, improved quality of sleep, and a significant reduction in CRP following vitamin D supplementation
---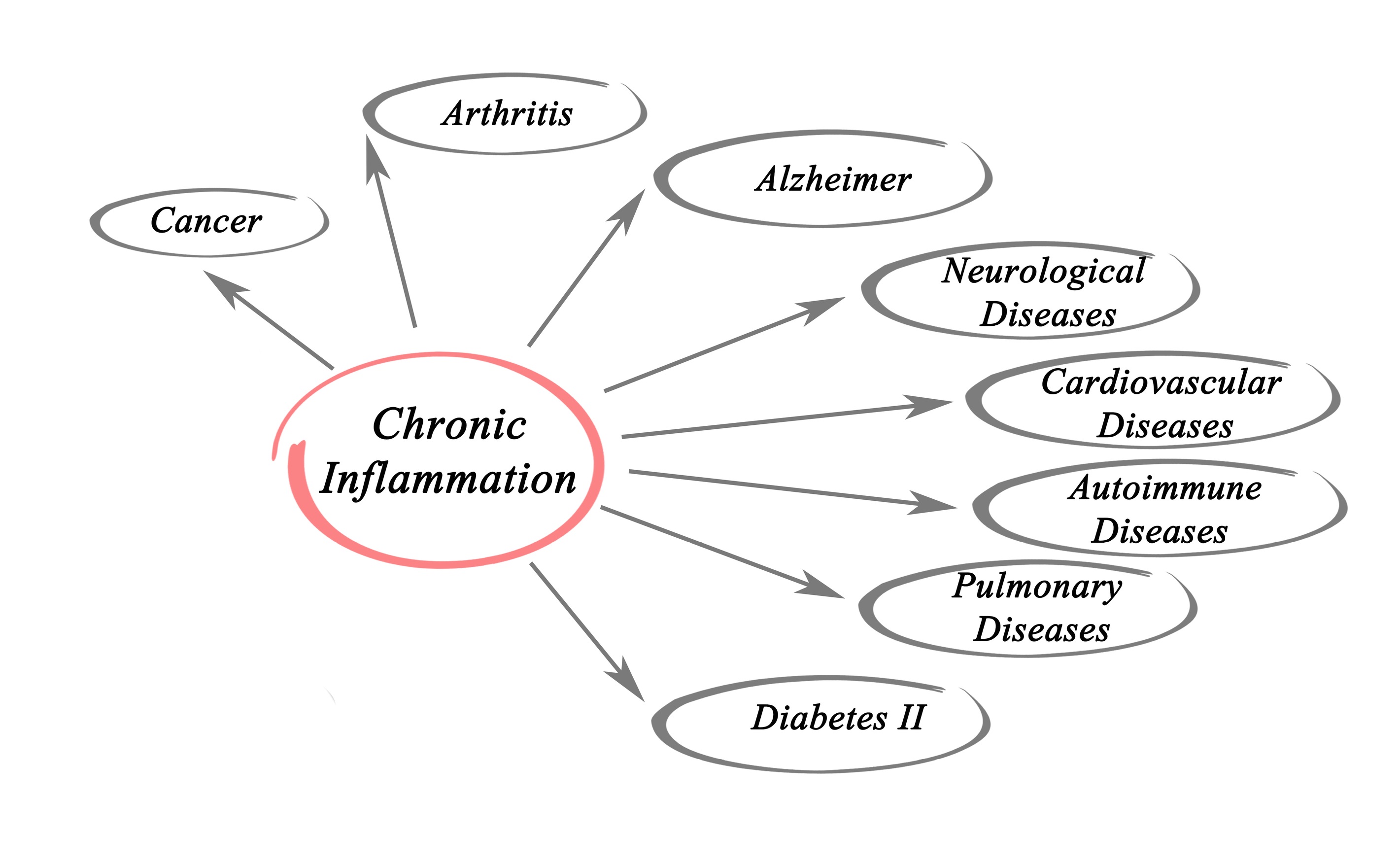 Each year, October 10th is World Mental Health Day, serving as a reminder to make mental health and wellbeing for all a global priority.
Intake and status of several specific nutrients have been shown to be directly related to mental health, including the risk of emotional and mood disorders and cognitive disorders. Luckily, getting enough of these nutrients can be easily addressed, and doing so can help improve both mental and physical health.
One which way nutrients can have such an effect is by influencing the level of inflammation in the body. Chronic, low-level inflammation has been linked to a number of chronic diseases, including mental health disorders and others, ranging from cardiovascular disease to diabetes and cancer. The higher the inflammation levels, the higher the risk of developing these diseases. Certain markers exist in the blood that can be measured as an indicator of chronic inflammation – one of the most important being C-reactive protein (CRP) – which is greatly influenced by nutrients such as vitamin D, omega-3s, and magnesium.
Your hs-CRP Level can be an Early Warning of Un-Diagnosed Diseases
Inflammation can go unnoticed and be very damaging long term. Sometimes an individual will experience symptoms such as pain or fatigue due to inflammation, but often times there will be no symptoms until disease occurs. CRP is a byproduct of chronic inflammation, with some research suggesting that the level of CRP, measured using a test called hs-CRP, can predict heart disease even ten years before diagnosis.
In this short, informational video, Dr. Susan Brown explains the normal process of inflammation, why the body produces CRP, how the high sensitivity C-Reactive Protein test can detect inflammation, and what levels to look for.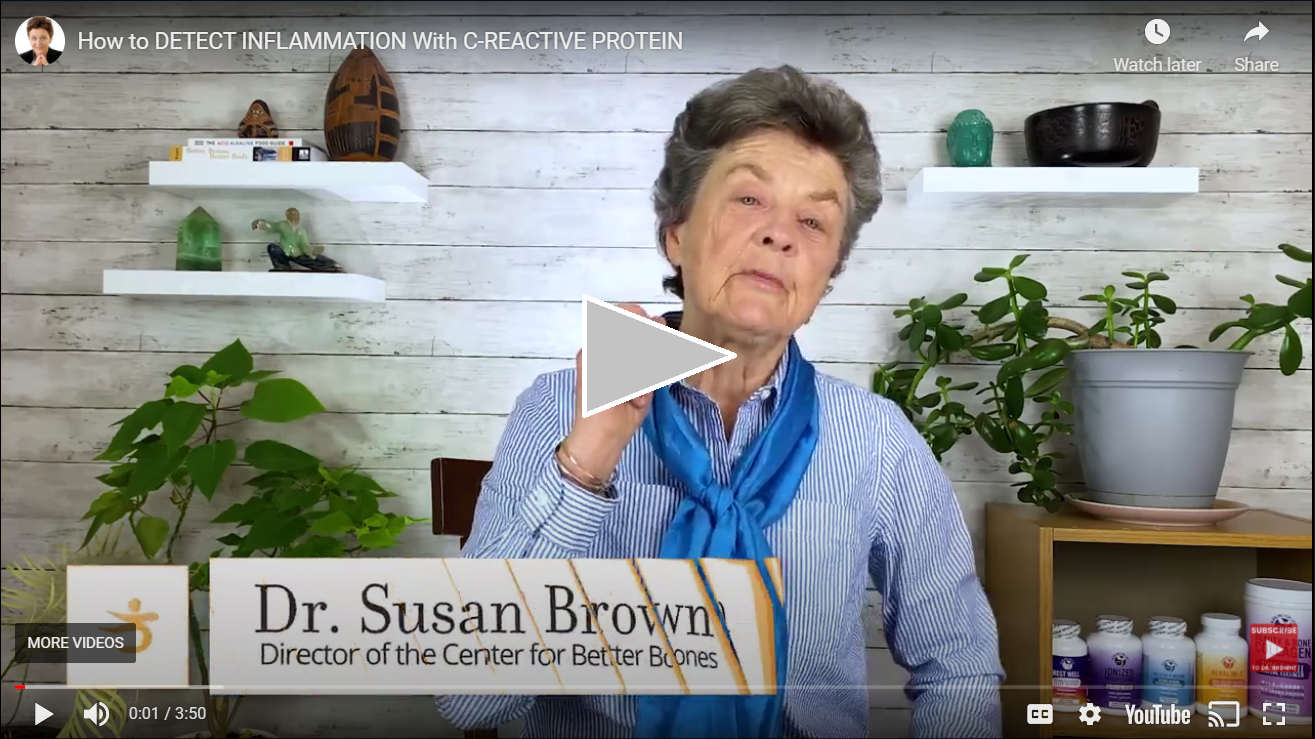 Mental Health has been Directly Correlated to Levels of Inflammation
Managing chronic inflammation is extremely important for diseases associated with the brain and nervous system. Multiple studies have found a direct correlation between levels of inflammation and mental health. In a previous blog, we reviewed a study assessing the effects of chronic inflammation on cognitive health, where higher levels of CRP were related to an increase in cognitive decline. Vitamin D is also known to be associated with the risk of many of these inflammation-based diseases, with higher levels of vitamin D associated with lower levels of inflammatory markers and lower disease risk.
Mental-emotional disorders, such as depression, anxiety, substance abuse, and schizophrenia, have been associated with chronic inflammation and vitamin D deficiency. A meta-analysis by Jamilian et al. reviewed the research available on inflammation, mental health, and vitamin D in patients diagnosed with psychiatric disorders. The review found a significant reduction in depression, improved quality of sleep, and a significant reduction in CRP following vitamin D supplementation.
Additional Effects of Nutrients on Mental Health
Research has also shown…
Vitamin D can improve self-perceived measurements of mental and emotional wellness; improvements have been positively associated with higher vitamin D levels
Vitamin D in combination with omega-3s can contribute to especially significant improvements in depression, anxiety, stress, and sleep scores; in one study, supplementing with both had a greater effect on anxiety, stress, and sleep than either on its own or placebo
Magnesium supplementation has demonstrated rapid and significant reductions in stress with a 24% greater improvement in stress in those receiving magnesium with vitamin B6; Zinc and the copper to zinc ratio have also been correlated with anxiety and depression
Measure Your Level of hs-CRP and Important Nutrients (Save 15% with Code BCP15)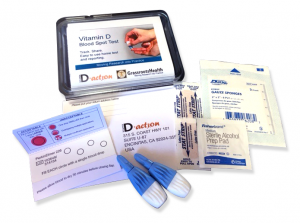 Having and maintaining healthy nutrient levels can help improve inflammation levels, leading to better health now and for your future. Choose which to measure, such as your vitamin D, omega-3s, and essential minerals including magnesium and zinc, by creating your custom home test kit today. Add hs-CRP to measure your level of inflammation as well.  Take steps to improve the status of each of these measurements to benefit your overall health. You can also track your own intakes, symptoms and results to see what works best for YOU.
Enroll and test your levels today, learn what steps to take to improve your status of vitamin D (see below) and other nutrients and blood markers, and take action! By enrolling in the GrassrootsHealth projects, you are not only contributing valuable information to everyone, you are also gaining knowledge about how you could improve your own health through measuring and tracking your nutrient status, and educating yourself on how to improve it.
How Can You Use this Information for YOUR Health?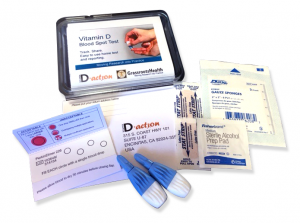 Having and maintaining healthy vitamin D and other nutrient levels can help improve your health now and for your future. Measuring is the only way to make sure you are getting enough!
STEP 1 Order your at-home blood spot test kit to measure vitamin D and other nutrients of concern to you, such as omega-3s, magnesium, essential and toxic elements (zinc, copper, selenium, lead, cadmium, mercury); include hsCRP as a marker of inflammation or HbA1c for blood sugar health
STEP 2 Answer the online questionnaire as part of the GrassrootsHealth study
STEP 3 Using our educational materials and tools (such as our dose calculators), assess your results to determine if you are in your desired target range or if actions should be taken to get there
STEP 4 After 3-6 months of implementing your changes, re-test to see if you have achieved your target level(s)