Published on August 17, 2021


Study finds significantly higher levels of vitamin D related to a lesser degree of severity and better control of symptoms among asthma patients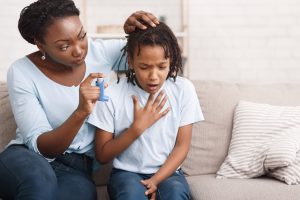 Asthma is one of the most common chronic diseases worldwide, and is the leading chronic disease among children. According to the Asthma and Allergy Foundation of America, asthma affects approximately 1 in 13 Americans, with Black Americans being 5 times more likely to have an emergency room visit due to asthma than white Americans, and nearly 3 times more likely to die from asthma.
Many of these deaths are avoidable with proper treatment and care. However, a large portion of patients with asthma do not have adequate control over their condition, even with high-dose medication, which leads to a high risk of severe exacerbations and asthma-related mortality.
Could Vitamin D Level Help Prevent or Control Asthma?
The development of asthma is affected by both the innate and adaptive immune systems, which are influenced by vitamin D in many ways.
Previous studies have indicated vitamin D may be helpful for asthma patients, and have demonstrated a relationship between low vitamin D levels and poorer asthma control, reduced lung function, more frequent attacks, and the need for higher doses of medication. One case control study using 100 patients in a private clinic in Pakistan found that vitamin D (50,000 IU vitamin D3 per day for 30 days) improved FEV1 measurements for asthmatics within two months, and even more by three months. FEV1 is measurement used in testing lung conditions whereby a patient breathes out forcibly on a plastic tube device, called a spirometer, to determine the volume of air they can expel.
Vitamin D Levels Associated with Symptom Severity and Asthma Control
A study by Shahin et al. looked at vitamin D levels among 70 adults with asthma and 20 healthy adults to see if there was a correlation between vitamin D levels and the incidence and severity of asthma.
Patients with asthma were divided into groups according to the severity of their symptoms and their FEV1%. Groups were defined as
Intermittent asthma (n=36)
Mild asthma (n=8)
Moderate asthma (n=12)
Severe asthma (n=14)
Another grouping was conducted according to asthma control, defined as
Controlled (n=42)
Partially controlled (n=15)
Uncontrolled (n=13)
Vitamin D levels were categorized as
Deficient (below 20 ng/ml or 50 nmol/L)
Insufficient (20-25 ng/ml or 50-62 nmol/L)
Sufficient (more than 25 ng/ml or 62 nmol/L)
What did the study find?
When looking at vitamin D levels among the different groups of asthma patients,
healthy patients had an average vitamin D level of 34 ng/ml (85 nmol/L) compared to asthmatic patients with an average vitamin D level of 20 ng/ml (50 nmol/L, p<0.001)
higher vitamin D levels were significantly associated with decreased severity of asthma symptoms and FEV1% (p<0.001)
vitamin D levels were significantly lower among those with uncontrolled asthma compared to those with controlled asthma (p<0.001)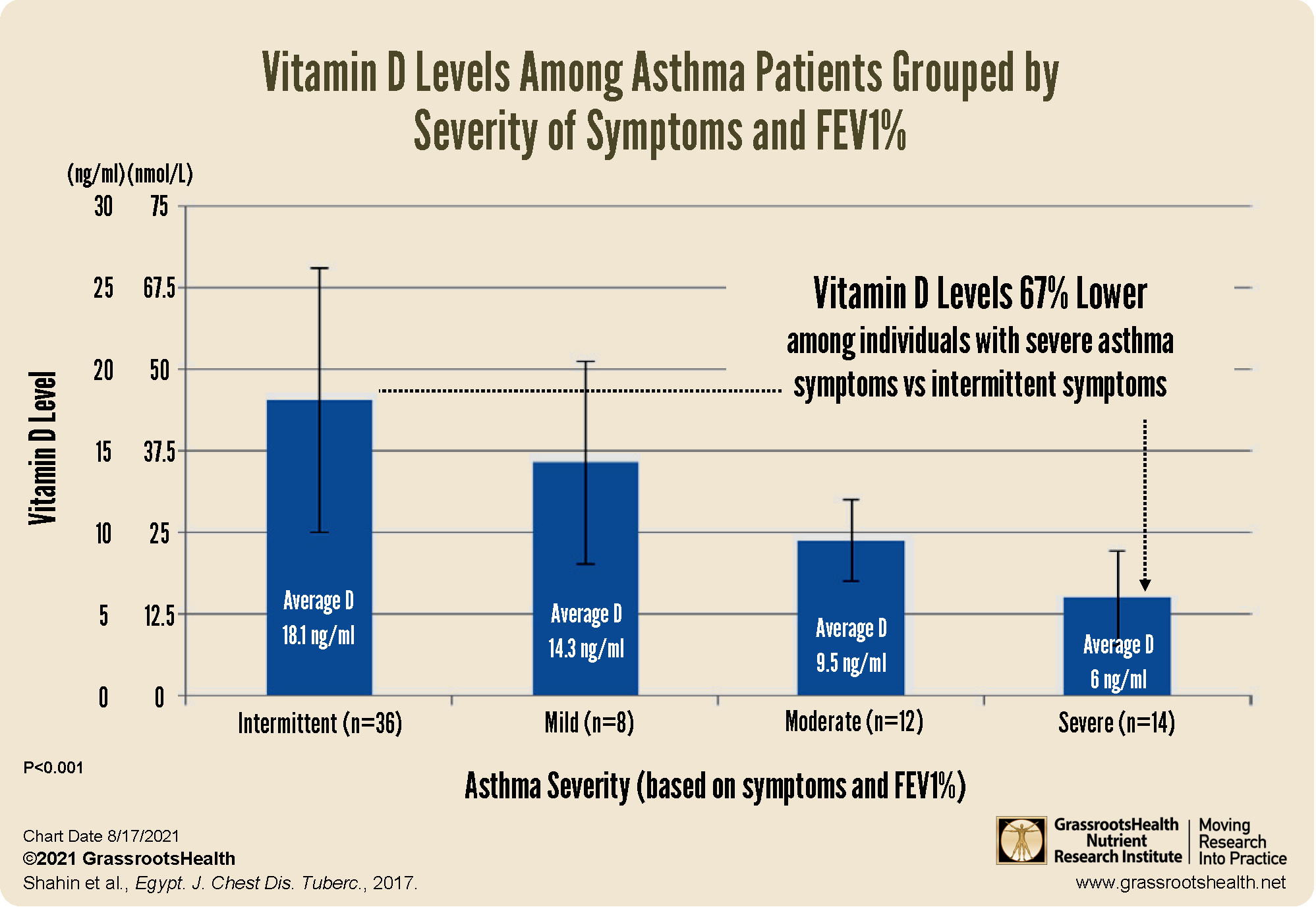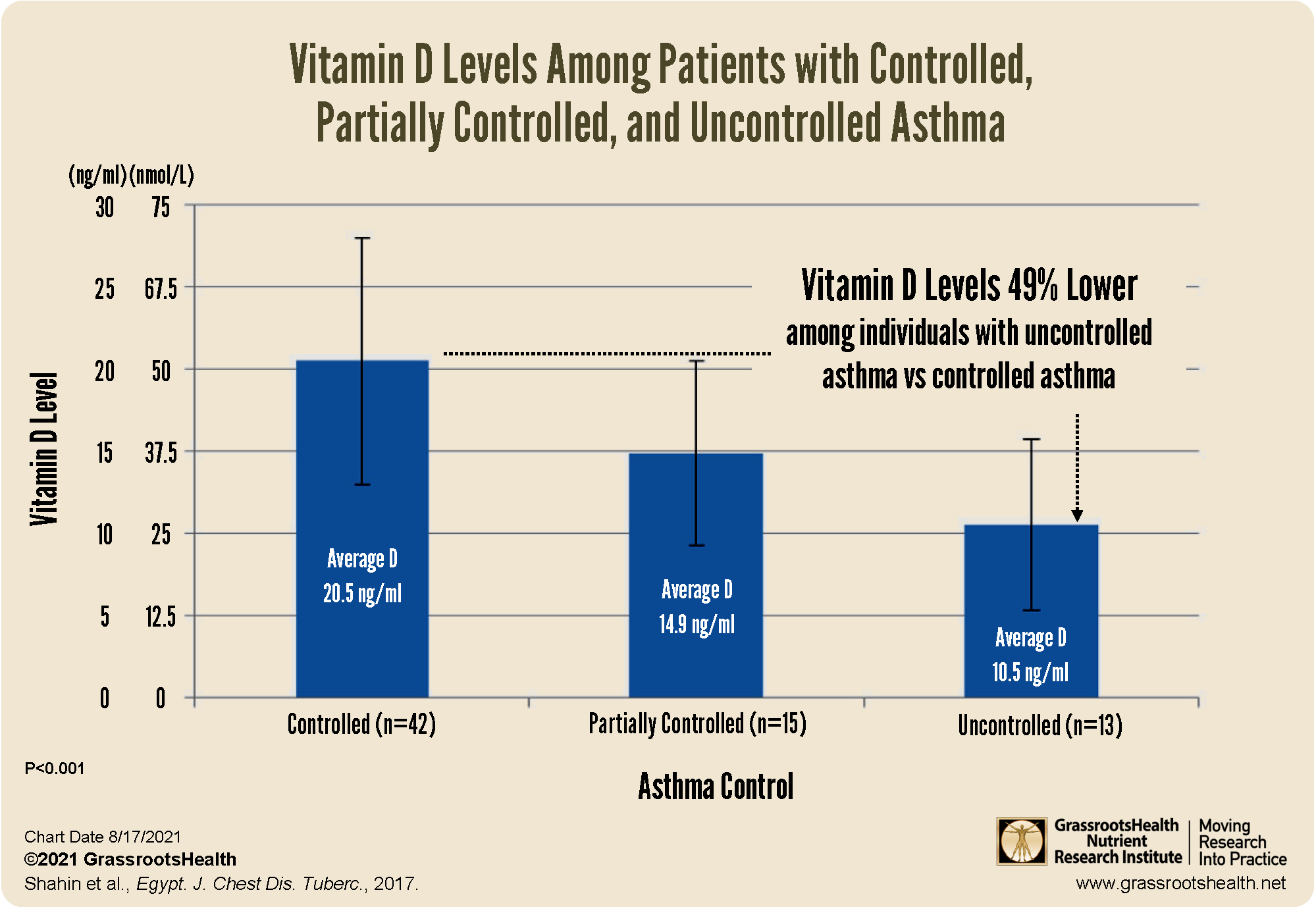 Overall, the study found that patients with severe asthma had an average vitamin D level that was 67% lower than patients with intermittent asthma symptoms, and average vitamin D levels were 49% lower among patients with uncontrolled asthma compared to patients whose asthma was under control.
The authors conclude that "the higher the level of vitamin D, the lesser the degree of bronchial asthma severity and the better the control," which is in support of other previous studies looking at the relationship between vitamin D and asthma outcomes.
Make Sure You Are Getting Enough Vitamin D and Other Important Nutrients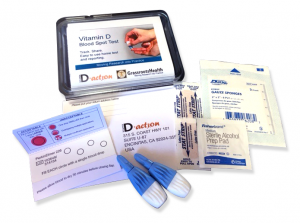 Having and maintaining healthy vitamin D levels and other nutrient levels can help improve your health now and for your future. Choose which to measure, such as your vitamin D, omega-3s, and essential minerals including magnesium and zinc, by creating your custom home test kit today. Take steps to improve the status of each of these measurements to benefit your overall health. You can also track your own intakes, symptoms and results to see what works best for YOU.
Enroll and test your levels today, learn what steps to take to improve your status of vitamin D (see below) and other nutrients and blood markers, and take action! By enrolling in the GrassrootsHealth projects, you are not only contributing valuable information to everyone, you are also gaining knowledge about how you could improve your own health through measuring and tracking your nutrient status, and educating yourself on how to improve it.
Help everyone Move Research into Practice with vitamin D and other nutrients! As a special birthday gift to everyone, in honor of the science, we have created a special scholarship fund for anyone to donate to that will go towards helping others participate. Your donation will allow anyone to get help with funding their participation when they need it.
Text-to-give: Text Daction to 44321 to add to our Scholarship Fund.
How Can You Use this Information for YOUR Health?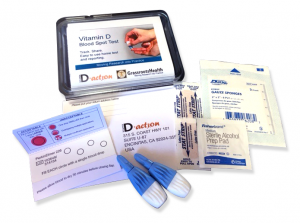 Having and maintaining healthy vitamin D and other nutrient levels can help improve your health now and for your future. Measuring is the only way to make sure you are getting enough!
STEP 1 Order your at-home blood spot test kit to measure vitamin D and other nutrients of concern to you, such as omega-3s, magnesium, essential and toxic elements (zinc, copper, selenium, lead, cadmium, mercury); include hsCRP as a marker of inflammation or HbA1c for blood sugar health
STEP 2 Answer the online questionnaire as part of the GrassrootsHealth study
STEP 3 Using our educational materials and tools (such as our dose calculators), assess your results to determine if you are in your desired target range or if actions should be taken to get there
STEP 4 After 3-6 months of implementing your changes, re-test to see if you have achieved your target level(s)