Published on November 19, 2023


The severity of a disease depends on the strength of our natural immunity, in other words, how our body's immune system responds to viral infection
Key Points
The strength of one's immune response can influence whether infection with a virus or other pathogen leads to no noticeable symptoms, or whether it develops into severe disease or even death
Addressing nutrition is an easy and effective way for individuals to improve both overall and immune health; avoiding deficiencies and ensuring you are getting enough of each can help prepare the body for its response to an upcoming viral illness or other pathogenic attack
A recent study found that, among those who did not supplement, 95% were below the required daily intake of vitamin D, 46% did not get enough Vitamin C, 35% had inadequate vitamin A intake, 84% did not get enough Vitamin E and 15% were inadequate for zinc, all of which are necessary for a healthy immune response
---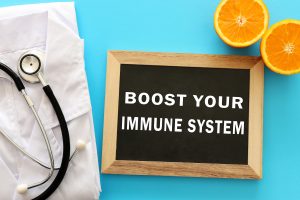 This time of year, as we enter 'flu' season once again, it becomes increasingly important to keep our immune defenses strong. The strength of one's immune response can influence whether infection with a virus or other pathogen leads to no noticeable symptoms, or whether it develops into severe disease or even death.  Several key nutrients play an essential role in the workings of our immune response – attention to them is critical, especially during illness, when demand for them is increased. Ensuring adequate intake of these nutrients can help improve the immune response, improve disease outcomes, decrease symptoms and the length of sickness, and even help prevent illness in the first place.
Don't Underestimate the Importance of Nutrients for Immune Health
A recent paper by Richard Cheng, Michael Passwater, and Tieyi Yang asked the question, "Are we ready for another COVID 19-like pandemic?" Their analysis calls attention to several very important nutrients and the significant resistance and objection of medical authorities and the media to highlight these key nutrients in the treatment of viral infections, including COVID 19, despite their inexpensiveness and decades of safety evidence.
Addressing nutrition is an easy and effective way for individuals to improve both overall and immune health.  Avoiding deficiencies and ensuring you are getting enough of each can help prepare the body for its response to an upcoming viral illness or other pathogenic attack. As stated by the authors,
"In essence, good nutrition creates an environment in which the immune system is able to respond appropriately to challenge, irrespective of the nature of the challenge."
The following table from the paper outlines specific components of immune function along with which nutrients are required for each of those processes.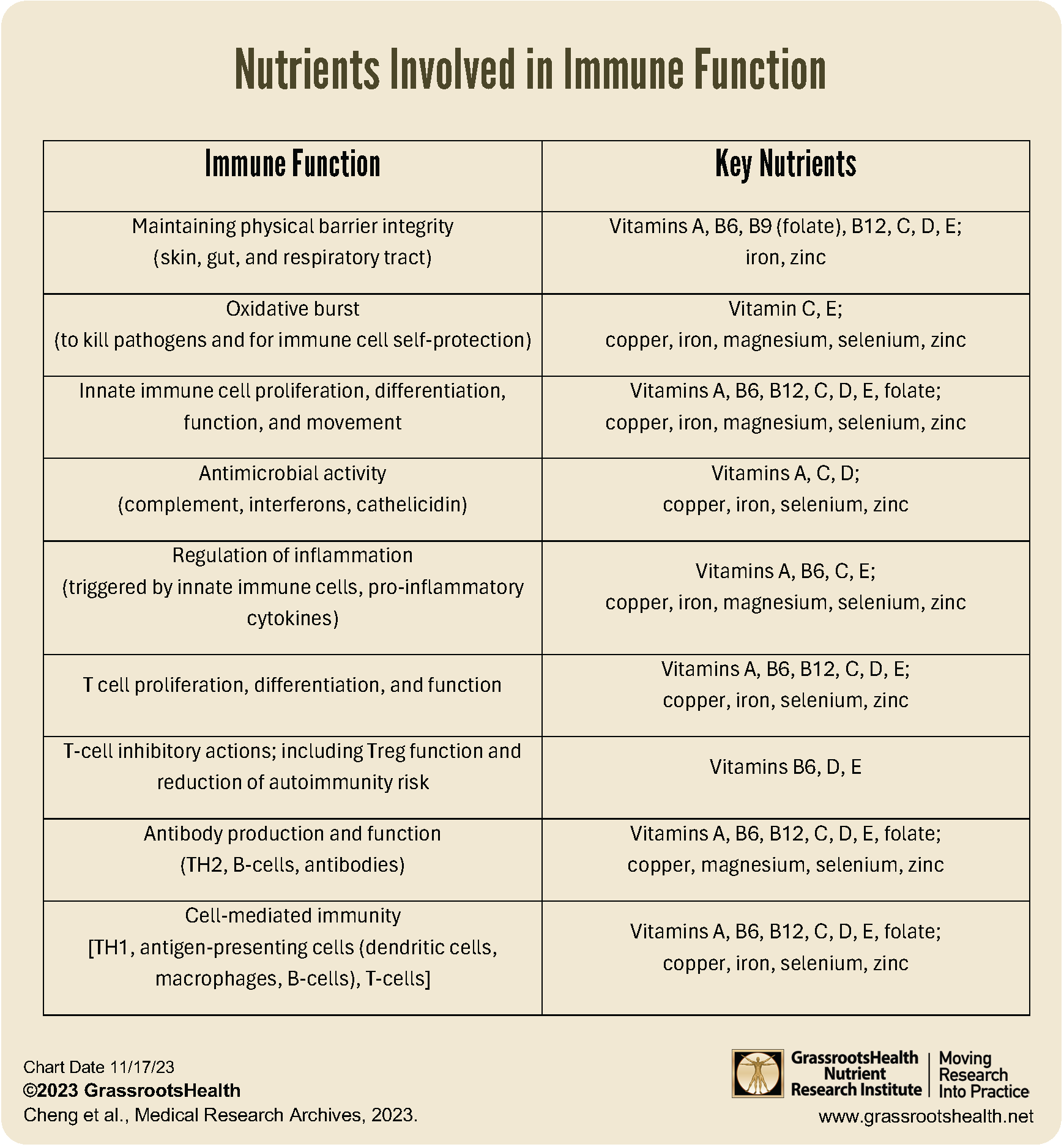 Many are in Danger of Being Deficient in Several of these Key Nutrients
A review by Reider et al. analyzed NHANES data to get a better idea of nutrient intake among the general US population. Specifically, they looked at Vitamins A, C, D, E and zinc due to their well-known roles in immune function.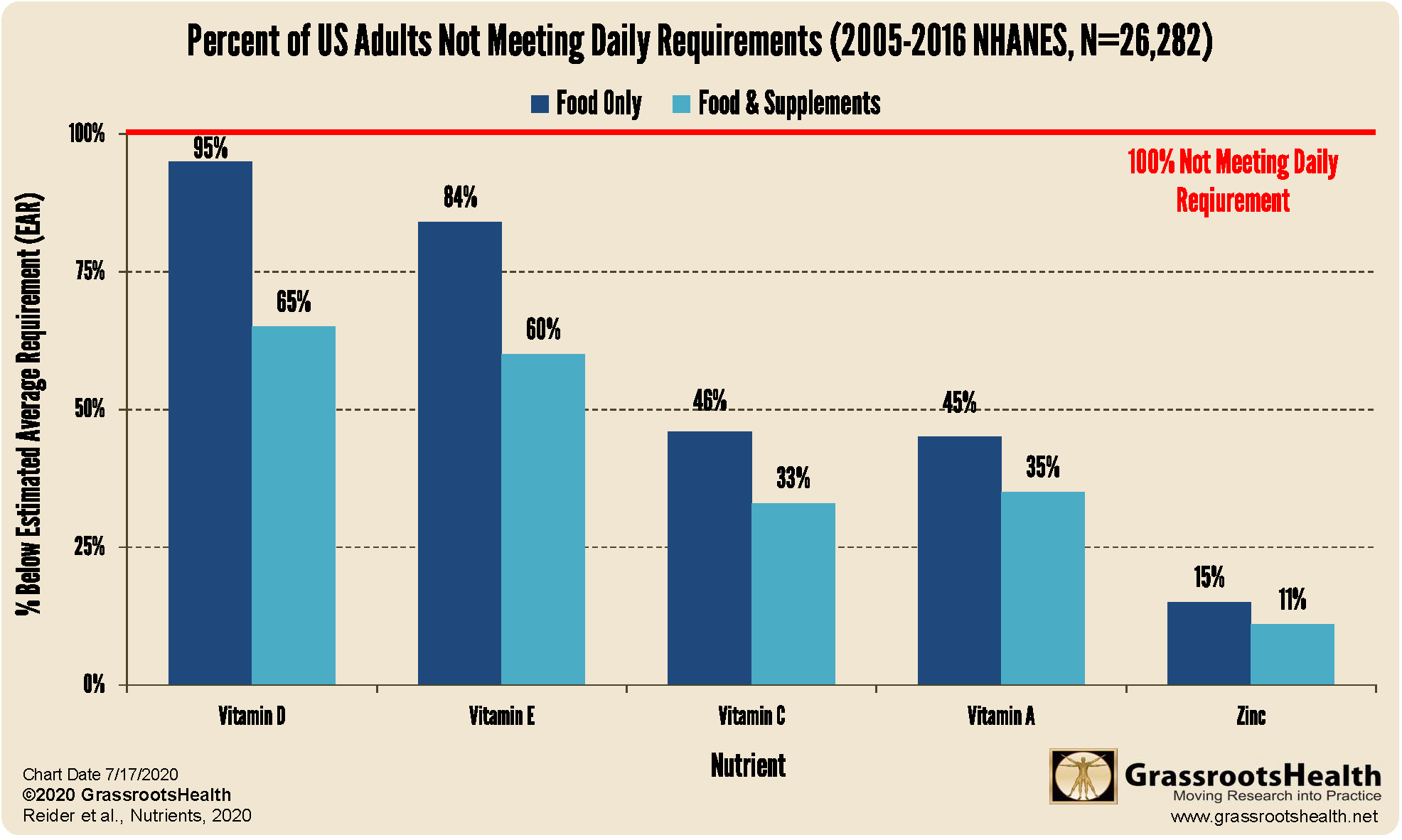 Their study found that, among those who did not supplement,
95% were below the required intake for vitamin D
46% did not get enough Vitamin C
35% had inadequate vitamin A intake
84% did not get enough Vitamin E and
15% were inadequate for zinc
All of these nutrients are necessary for a healthy immune response!  While supplements did help bridge the gap for some, many were still left with inadequate intake of these key nutrients.
This study demonstrates the high likelihood of being deficient in one or multiple immune boosting nutrients. Keep in mind that the demand for these nutrients increases during illness, and the above statistics are considering only the estimated average requirements of these nutrients for healthy individuals. This is even more of a reason to test your levels when you can to make sure your diet and supplemental intake are providing enough. (Vitamin D and zinc are two of the nutrients tested for in our Immune Boost test kit.)
Order the Immune Boost Test Kit Here
---
Test to See if You Are Getting Enough Vitamin D and Other Important Nutrients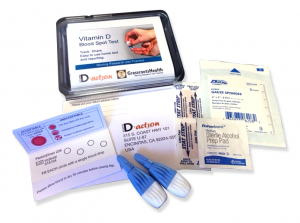 Create your custom home test kit to measure your levels at home as part of the D*action project!
With your kit you can measure your:
Vitamin D
Magnesium PLUS Essential and Toxic Elements
Omega-3 Fatty Acids
hsCRP
HbA1c
TSH
Type 1 Diabetes Autoantibodies
Did you know that each of the above can be measured at home using a simple blood spot test? As part of our ongoing research project, you can order your home blood spot test kit to get your levels, followed by education and steps to take to help you reach your optimal target levels. Start by enrolling and ordering your kit to measure each of the above important markers, and make sure you are getting enough of each to support better mood and wellbeing!
Create your custom home test kit today. Take steps to improve the status of each of these measurements to benefit your overall health. With measurement you can then determine how much is needed and steps to achieve your goals.  You can also track your own intakes, symptoms and results to see what works best for YOU.
How Can You Use this Information for YOUR Health?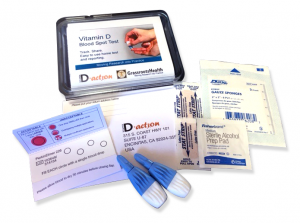 Having and maintaining healthy vitamin D and other nutrient levels can help improve your health now and for your future. Measuring is the only way to make sure you are getting enough!
STEP 1 Order your at-home blood spot test kit to measure vitamin D and other nutrients of concern to you, such as omega-3s, magnesium, essential and toxic elements (zinc, copper, selenium, lead, cadmium, mercury); include hsCRP as a marker of inflammation or HbA1c for blood sugar health
STEP 2 Answer the online questionnaire as part of the GrassrootsHealth study
STEP 3 Using our educational materials and tools (such as our dose calculators), assess your results to determine if you are in your desired target range or if actions should be taken to get there
STEP 4 After 3-6 months of implementing your changes, re-test to see if you have achieved your target level(s)