Published on December 30, 2022


Donate to GrassrootsHealth to help fight vitamin D misinformation and prevent its damage to public health.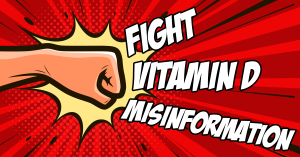 GrassrootsHealth is a non-profit public health research organization dedicated to moving public health messages regarding vitamin D and other nutrients from the best available research into practice – using the tools and methods we have developed – NOW.
Grant funding for nutrients, such as vitamin D, is rare. The money is not in nutrients, but drugs.
We actively collaborate with many researchers, health professionals, policy makers, and participants, as well as companies who offer products or supplies, to present a well-rounded, joint representation of the science. Our panel of 48 senior vitamin D researchers from around the globe also contribute to our operations.
GrassrootsHealth was founded to provide information on the importance of vitamin D for health. We provide the tools to easily measure and track your levels so that YOU, as individuals, can learn where you stand and what steps you need to take to achieve full health. We believe knowledge is the bedrock for realizing the JOY of good health! Help us help you.
Donating to support GrassrootsHealth will positively affect millions of lives.
We Thank You for Your Donation!
The Top Vitamin D Myths: What's Fact and What's Not?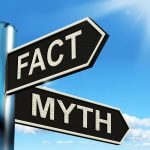 Some of the top myths and misconceptions about vitamin D were addressed in our "Is it True?" blog series. These are examples of vitamin D misinformation encountered by many on a daily basis.
Share this information, either via the blogs or using the Top Vitamin D Myths Infographic, which was created as an easy tool for anyone to use to help fight vitamin D misinformation.
What About Vitamin D and COVID-19?
Evidence Supports the Use of Vitamin D to Boost Immune Health and Help Fight COVID-19
Science has demonstrated the roles vitamin D plays within the immune response that are especially influential in fighting COVID-19, with additional research showing how "…low levels of vitamin D can result in dysfunction of crucial antimicrobial effects, potentially contributing to poor prognosis." In addition
vitamin D receptors are found in high concentrations in various immune cells that are vital to a successful immune response, especially dendritic cells, macrophages, T and B lymphocytes
the enzyme that converts 25(OH)D3 into 1,25(OH)2D3 is present in high levels in macrophages and the epithelia of the respiratory system specifically
and, vitamin D has been found to disrupt the function of 19 out of 27 (70%) SARS-CoV-2 proteins
Learn more about how the presence or absence of vitamin D can affect COVID-19 disease progression.
The Misinformation Needs to STOP!
Vitamin D is essential to our health, and especially to a healthy immune response. Steps must be taken by all to avoid vitamin D deficiency; unfortunately, close to 90% of the US adult population is below the recommended level of 40-60 ng/ml (100-150 nmol/L). Information such as that found in the Quinn et al. article and the recent Forbes article can only further damage public health, especially in this continuation of the COVID-19 pandemic.

Vitamin D is an Easily Modifiable Factor to Help Improve Disease Outcomes – What Vitamin D Level do YOU Have?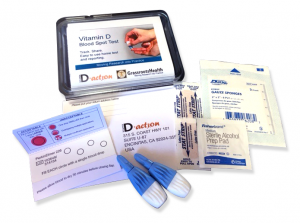 Having and maintaining healthy omega-3 and vitamin D levels can help improve your health now and for your future. Choose which markers to measure along with vitamin D, such as your omega-3s and essential minerals including magnesium and zinc, by creating your custom home test kit today. Take steps to improve the status of each of these measurements to benefit your overall health. You can also track your own intakes, symptoms and results to see what works best for YOU.
Enroll and test your levels today, learn what steps to take to improve your status of vitamin D (see below) and other nutrients and blood markers, and take action! By enrolling in the GrassrootsHealth projects, you are not only contributing valuable information to everyone, you are also gaining knowledge about how you could improve your own health through measuring and tracking your nutrient status, and educating yourself on how to improve it.
How Can You Use this Information for YOUR Health?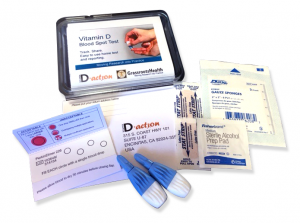 Having and maintaining healthy vitamin D and other nutrient levels can help improve your health now and for your future. Measuring is the only way to make sure you are getting enough!
STEP 1 Order your at-home blood spot test kit to measure vitamin D and other nutrients of concern to you, such as omega-3s, magnesium, essential and toxic elements (zinc, copper, selenium, lead, cadmium, mercury); include hsCRP as a marker of inflammation or HbA1c for blood sugar health
STEP 2 Answer the online questionnaire as part of the GrassrootsHealth study
STEP 3 Using our educational materials and tools (such as our dose calculators), assess your results to determine if you are in your desired target range or if actions should be taken to get there
STEP 4 After 3-6 months of implementing your changes, re-test to see if you have achieved your target level(s)