Published on October 18, 2022

Is breast cancer awareness saving lives? Achieving targeted vitamin D levels is projected to far outweigh the benefits of early detection.
With October focused on breast cancer awareness, GrassrootsHealth continues to educate about the importance of breast cancer prevention and healing with vitamin D (a topic at the roots of why GrassrootsHealth was founded) and other important nutrients. During this month, we are offering everyone
15% OFF ALL HOME BLOOD SPOT TEST KITS with code

BCP15
Hurry! This offer is available now until Monday, October 31st, 2022 at 11.59PM PST.*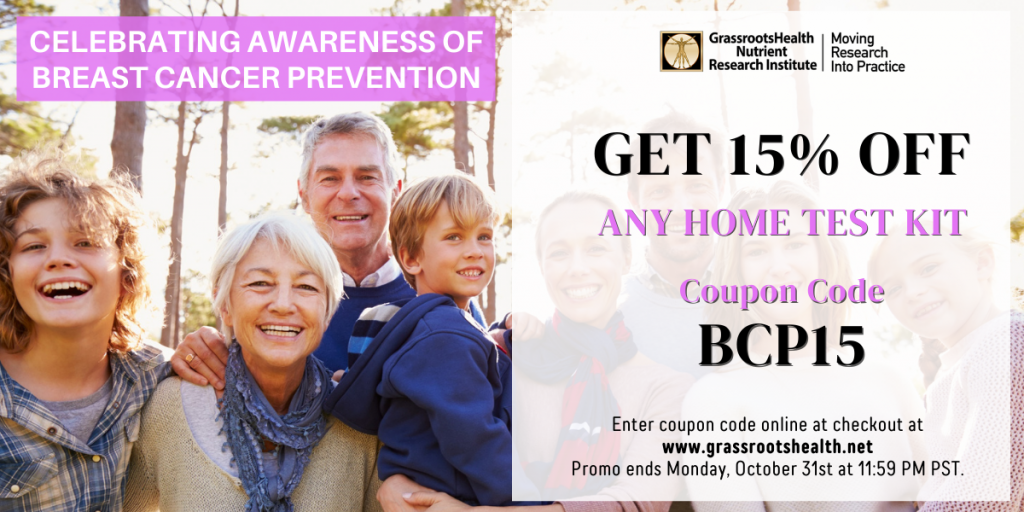 ---
DOES EARLY DETECTION SAVE LIVES?
Since its inception in 1985, Breast Cancer Awareness has not been able to significantly affect change in the incidence of breast cancer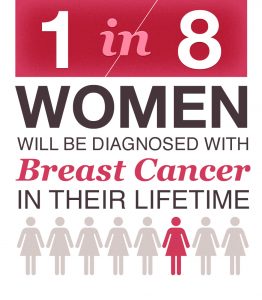 Implementing vitamin D programs to achieve vitamin D levels of at least 40-60 ng/ml (100-150 nmol/L) is projected to far outweigh benefits of early detection
According to the Maurer Foundation, breast cancer rates for women under 50 years of age have remained stable since 1985, and breast cancer rates for women over 50 have remained stable since 2003. In terms of mortality, African American women have worse statistics, with breast cancer mortality rates 41% higher than the mortality rate of non-Hispanic whites by the year 2007.
During these 14-36 years, breast cancer awareness seems to have had zero to little impact on what to do to effectively prevent or reduce breast cancer. The statistic that 1 in 8 women will be diagnosed with breast cancer in their lifetime has remained stable. Today, the US Preventive Services Task Force recommends a mammogram every two years for women 50-74 years of age. This translates into 13 mammograms for every woman, most often with no symptoms, no preexisting breast cancer, no previous diagnosis of breast lesion, no known genetic mutation (such as BRCA1 or BRCA2), and no history of chest radiation at a young age.
Is it working? Is this the best course of action to prevent breast cancer, and to prolong lives? Keep in mind
According to a study published in 2015, among 1,000 women who start screening at age 50 and are screened for 20 years, 2 to 3 will avoid dying from breast cancer and 200 women will have at least one false positive test, 30 will undergo a biopsy, 3 will be diagnosed with an interval cancer, and breast cancer will be over-diagnosed in 15
The rough estimate of the financial impact of excess testing and overtreatment following a false positive is close to 4.1 billion dollars each year
Meanwhile
Getting everyone's vitamin D level up to at least 40-60 ng/ml, assuming an 80% reduced risk of incidence, is a safe and cost-effective intervention that could result in around 225,000 people who would be saved the trauma of breast cancer this year – both the disease itself and the horrific treatment
Read More About Breast Cancer Prevention versus Awareness
Something as Safe and Inexpensive as Vitamin D Can Truly Help Prevent Disease! ARE YOU GETTING ENOUGH?
Build your custom kit by adding your choice of the options above, or choose from our top selling test combinations:
| Vitamin D Test | Vitamin D & Omega-3 Index | Immune Boost Panel |
| --- | --- | --- |
| | | |
| | | |
Take Action NOW, and Get 15% OFF your at-home test with the coupon code BCP15
There's nothing easier to getting your discount:
Go to our store by clicking on the following link: https://daction.grassrootshealth.net/tests/
Select the Tests you would like to get. We highly recommend the Custom Test Kit Bundle here.
Go to your cart, and apply the coupon code BCP15 in the Coupon Code field.
Click "Checkout" and finish the checkout and enrollment process.
Remember to complete your online questionnaire along with your test.
Make sure you and your loved ones know your vitamin D status and are taking action to maintain your target levels on a daily basis.
ENSURE HEALTHY NUTRIENT LEVELS BY TESTING TODAY
Having and maintaining healthy nutrient levels can help improve your health now and for your future. Choose which nutrients to measure with your vitamin D, such as your omega-3s and essential minerals including magnesium and zinc, by creating your custom home test kit today. Take steps to improve the status of each of these measurements to benefit your overall health. With measurement you can then determine how much is needed and steps to achieve your goals. You can also track your own intakes, symptoms and results to see what works best for YOU.
*Offer valid until Monday, October 31st, 2022 at 11.59PM PST. Valid on all at-home test kits from GrassrootsHealth; enrollment included. Not cumulative with other coupon codes.
How Can You Use this Information for YOUR Health?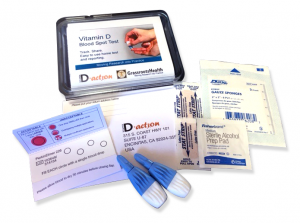 Having and maintaining healthy vitamin D and other nutrient levels can help improve your health now and for your future. Measuring is the only way to make sure you are getting enough!
STEP 1 Order your at-home blood spot test kit to measure vitamin D and other nutrients of concern to you, such as omega-3s, magnesium, essential and toxic elements (zinc, copper, selenium, lead, cadmium, mercury); include hsCRP as a marker of inflammation or HbA1c for blood sugar health
STEP 2 Answer the online questionnaire as part of the GrassrootsHealth study
STEP 3 Using our educational materials and tools (such as our dose calculators), assess your results to determine if you are in your desired target range or if actions should be taken to get there
STEP 4 After 3-6 months of implementing your changes, re-test to see if you have achieved your target level(s)