Published on July 8, 2019


Last week (on July 2, 2019), our very own Carole Baggerly, founder and director of GrassrootsHealth, joined pediatricians Drs. Jim and William Sears and health coach Haden Sears to discuss the head-to-toe importance of vitamin D, from preconception through adulthood.
The Dr. Sears Family Podcast presents information for parents in a light-hearted but well-educated manner, discussing a wide range of topics related to raising healthy families, from pregnancy and behavior to health and nutrition, while sharing stories from the Sears household.
Ep. 19 – All about Vitamin D with Guest Carole Baggerly
Carole Baggerly, founder of GrassrootsHealth.net, joins the show to teach us about the amazing head-to-toe health benefits of Vitamin D. She shares how research is showing that proper levels of Vitamin D can prevent an incredible amount of health crises such as breast cancer, colon cancer, diabetes, arthritis and many more. We also discuss blood tests for Vitamin D levels, its significance for breastfeeding and pregnant moms, the importance of quality "sun time," and the issues regarding sunscreen.
Read the Transcript on VitaminDWiki
A big thanks to Henry Lahore for transcribing the podcast with formatting and links to additional information! You can read the dialogue of the podcast on VitaminDWiki.
How do I know if my vitamin D levels are supportive of good health?
Make sure you and your loved ones know your level of vitamin D! Testing vitamin D levels and taking daily steps to keep it at a target level of 40-60 ng/ml (100-150 nmol/L) is important for all stages of health. Find out your levels today! Log on to the shop (click the link below) to get your tests and see for yourself if your levels can be improved.
Make sure you track your results before and after, about every 6 months!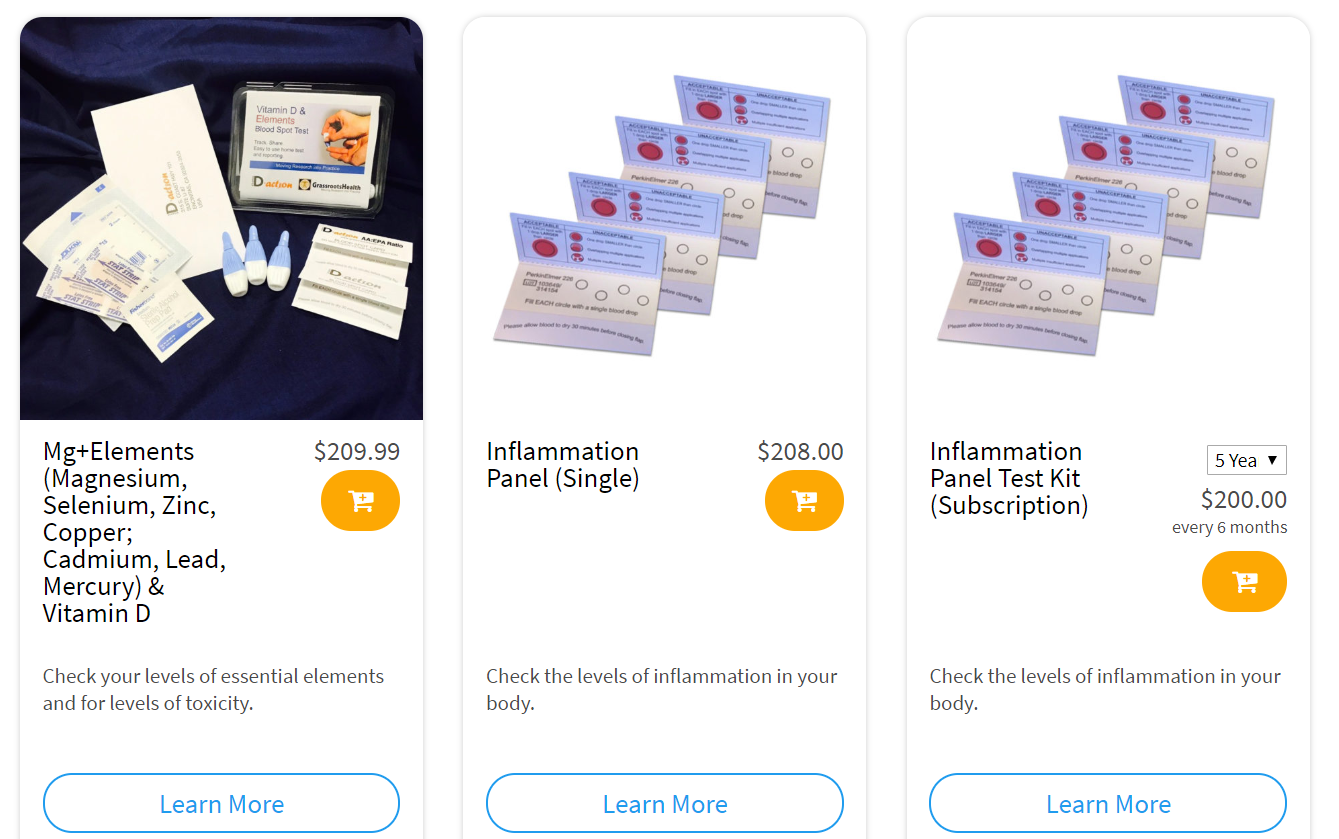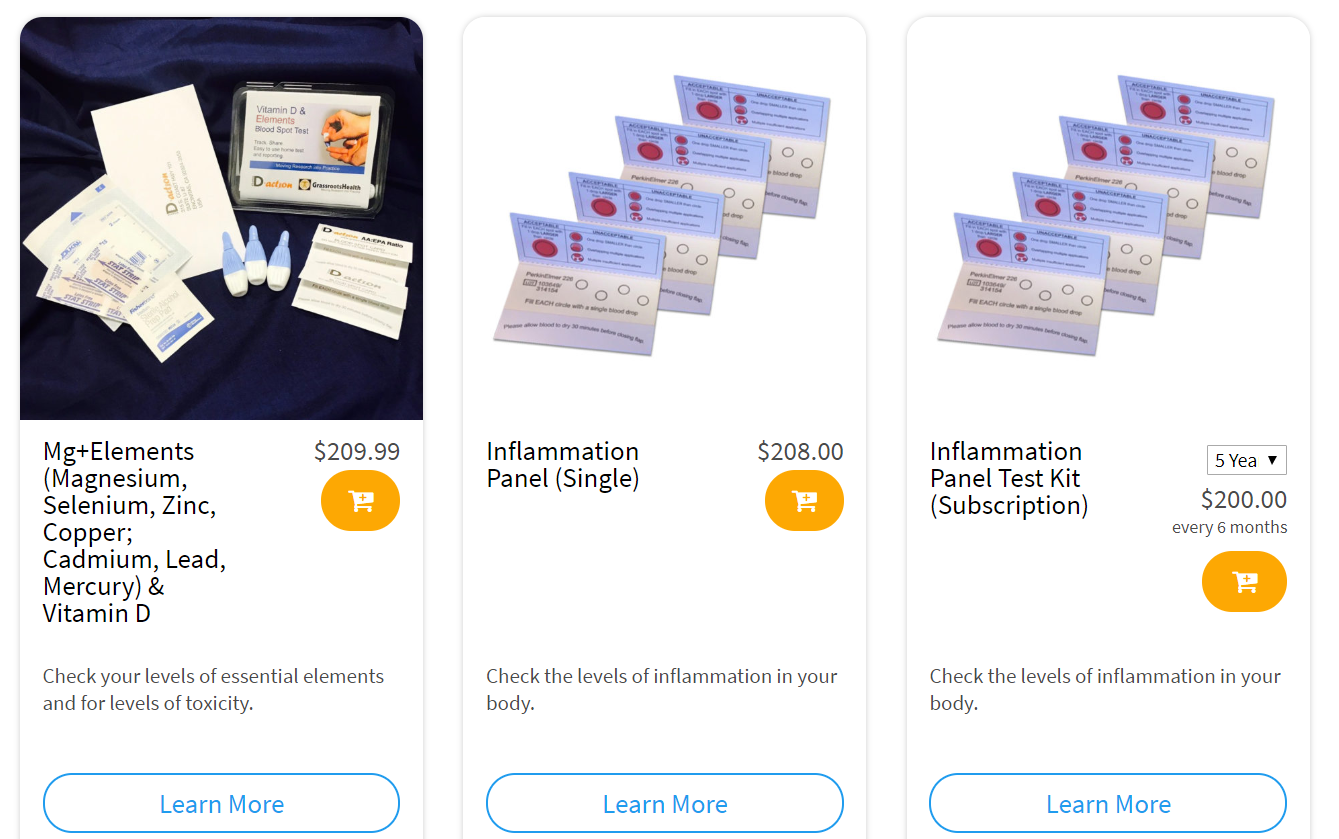 Click Here to Access the Shop Page
How can I track my vitamin D intake and levels?
To help you track your nutrient levels, GrassrootsHealth has created an online tracking system called myData-myAnswers. You can also track your copper and zinc intake from supplements and dietary sources. Check it out today!
How Can You Use this Information for YOUR Health?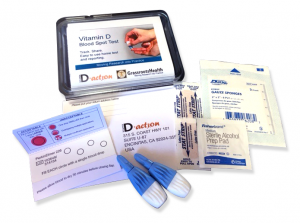 Having and maintaining healthy vitamin D and other nutrient levels can help improve your health now and for your future. Measuring is the only way to make sure you are getting enough!
STEP 1 Order your at-home blood spot test kit to measure vitamin D and other nutrients of concern to you, such as omega-3s, magnesium, essential and toxic elements (zinc, copper, selenium, lead, cadmium, mercury); include hsCRP as a marker of inflammation or HbA1c for blood sugar health
STEP 2 Answer the online questionnaire as part of the GrassrootsHealth study
STEP 3 Using our educational materials and tools (such as our dose calculators), assess your results to determine if you are in your desired target range or if actions should be taken to get there
STEP 4 After 3-6 months of implementing your changes, re-test to see if you have achieved your target level(s)