Published on August 5, 2019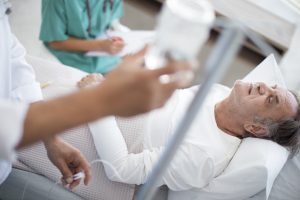 Sepsis is a life-threatening condition initiated by the body's response to an infection. It occurs when the immune response becomes dysregulated and triggers systemic inflammation, which can lead to organ damage, failure, and death. It is a common condition, thought to be the leading cause death and critical illness around the world. According to the CDC, every year at least 1.7 million adults in the United States develop sepsis, and 1 of every 3 hospital deaths are due to sepsis. Even with optimal medical care, approximately half of the cases of severe sepsis lead to death.
Stages of Sepsis
There are several stages of sepsis. Systemic Inflammatory Response Syndrome (SIRS) is a pre-requisite for sepsis in which body temperature, heart rate, respiration, and/or white blood cell count is elevated. Sepsis is defined as SIRS combined with a documented infection site, while septic shock is a progressed form of sepsis also associated with organ dysfunction and hypotension.
Sepsis and Vitamin D
A study by Olejarova et al. compared vitamin D serum levels in patients with SIRS, sepsis, and septic shock. Nearly all of the 32 patients were deficient in vitamin D, with a mean serum level of 13 ng/ml. Those with SIRS had the highest levels of vitamin D (mean of 19 ng/ml) and those who experienced septic shock had the lowest levels of vitamin D (mean of 9 ng/ml).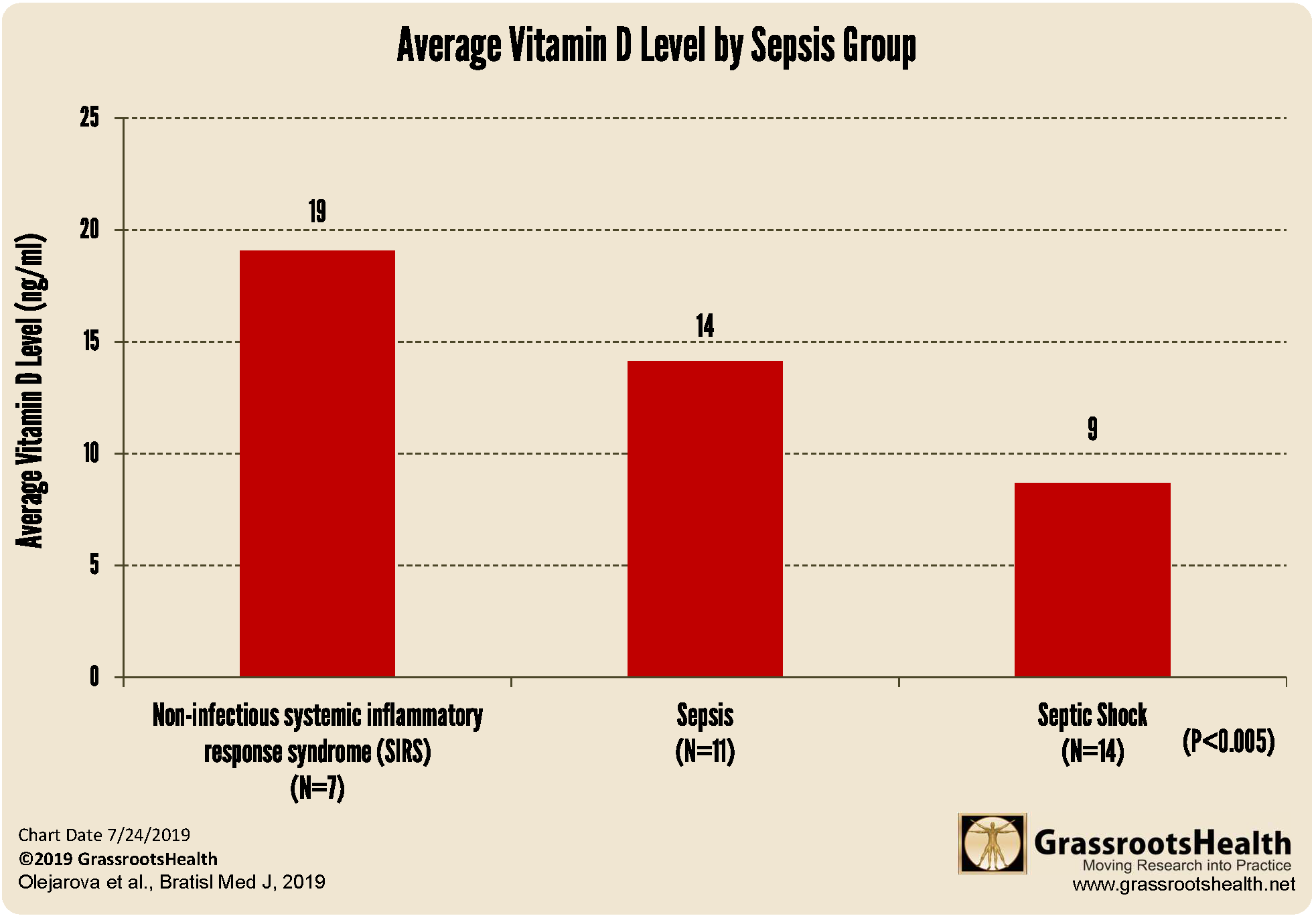 Significantly lower levels of vitamin D were also associated with a lower chance of survival during hospital care.
The study concludes that vitamin D deficiency may be a potential risk factor for the development of sepsis, and is linked to severity of and mortality from the disease.
Are you getting enough vitamin D?
Testing your vitamin D level regularly and taking daily steps to keep it at a target level of 40-60 ng/ml (100-150 nmol/L) is important for all stages of health. Find out your levels today! Log on to the shop (click the link below) to get your tests and see for yourself if your level can be improved.
Make sure you track your results before and after, about every 6 months!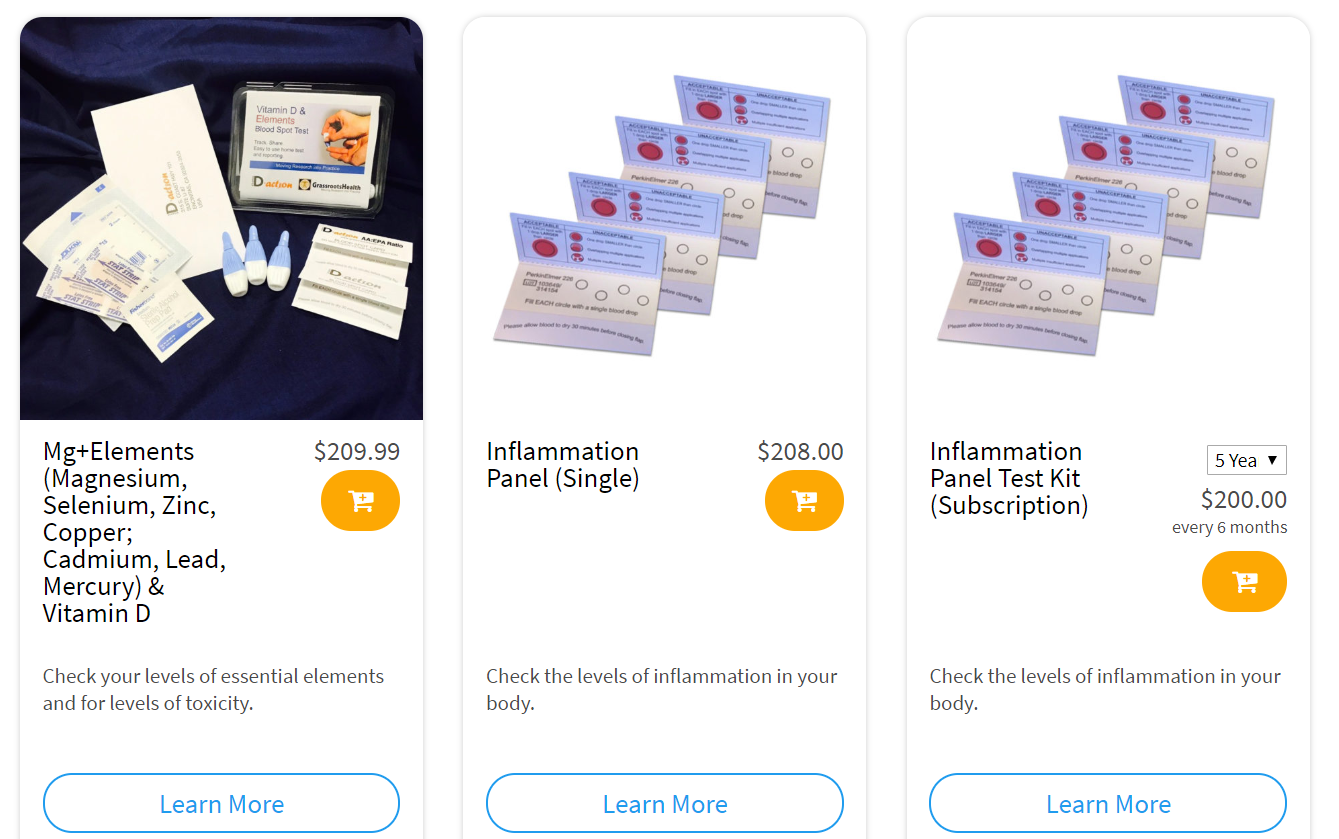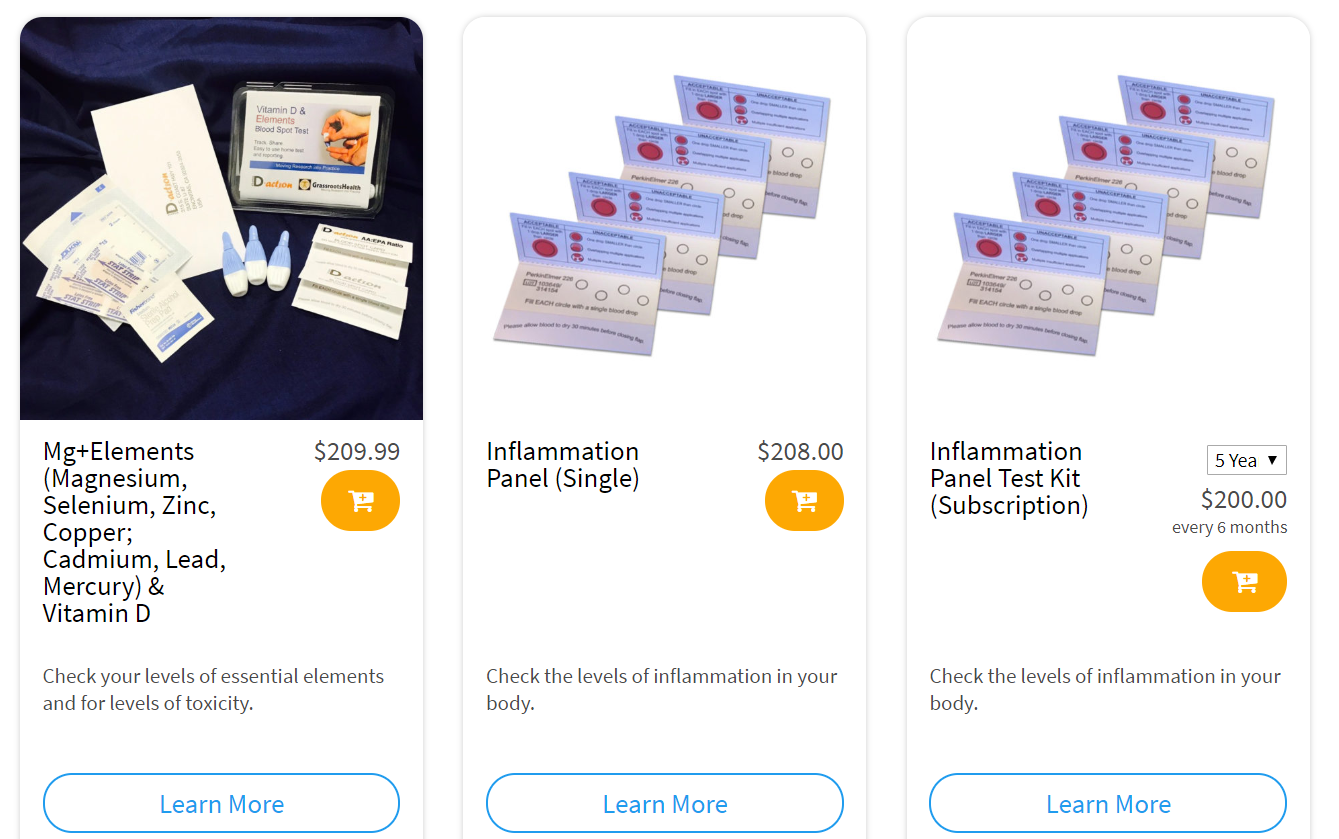 Click Here to Access the Shop Page
How can I track my vitamin D intake and levels over time?
To help you track your supplement use and nutrient levels, GrassrootsHealth has created an online tracking system called myData-myAnswers. For each specific supplement, you can track what days you take it, how much, and many other details. This will help you know your true supplemental intake and what patterns of use work for you to reach and maintain optimum nutrient levels. Check it out today!
How Can You Use this Information for YOUR Health?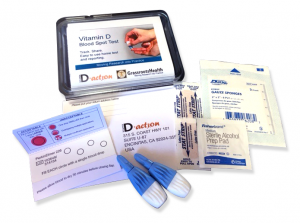 Having and maintaining healthy vitamin D and other nutrient levels can help improve your health now and for your future. Measuring is the only way to make sure you are getting enough!
STEP 1 Order your at-home blood spot test kit to measure vitamin D and other nutrients of concern to you, such as omega-3s, magnesium, essential and toxic elements (zinc, copper, selenium, lead, cadmium, mercury); include hsCRP as a marker of inflammation or HbA1c for blood sugar health
STEP 2 Answer the online questionnaire as part of the GrassrootsHealth study
STEP 3 Using our educational materials and tools (such as our dose calculators), assess your results to determine if you are in your desired target range or if actions should be taken to get there
STEP 4 After 3-6 months of implementing your changes, re-test to see if you have achieved your target level(s)